Rejoice, nature-loving sweethearts! We've got the perfect inspiration to woo all your worries. Straight out from shooing away all your planning blues, it is our delightful duty to make sure you make fashion-forward choices especially if you're planning to pull off a nature-inspired engagement shoot. Keeping up with the latest trends is more than just choosing the best nature-inspired engagement ring. A big chunk of it revolves around the details in styling and options in planning that makes it challenging and exciting at the same time. Well, not prolonging it further, here's how you can pull off a nature-inspired engagement shoot in 2019.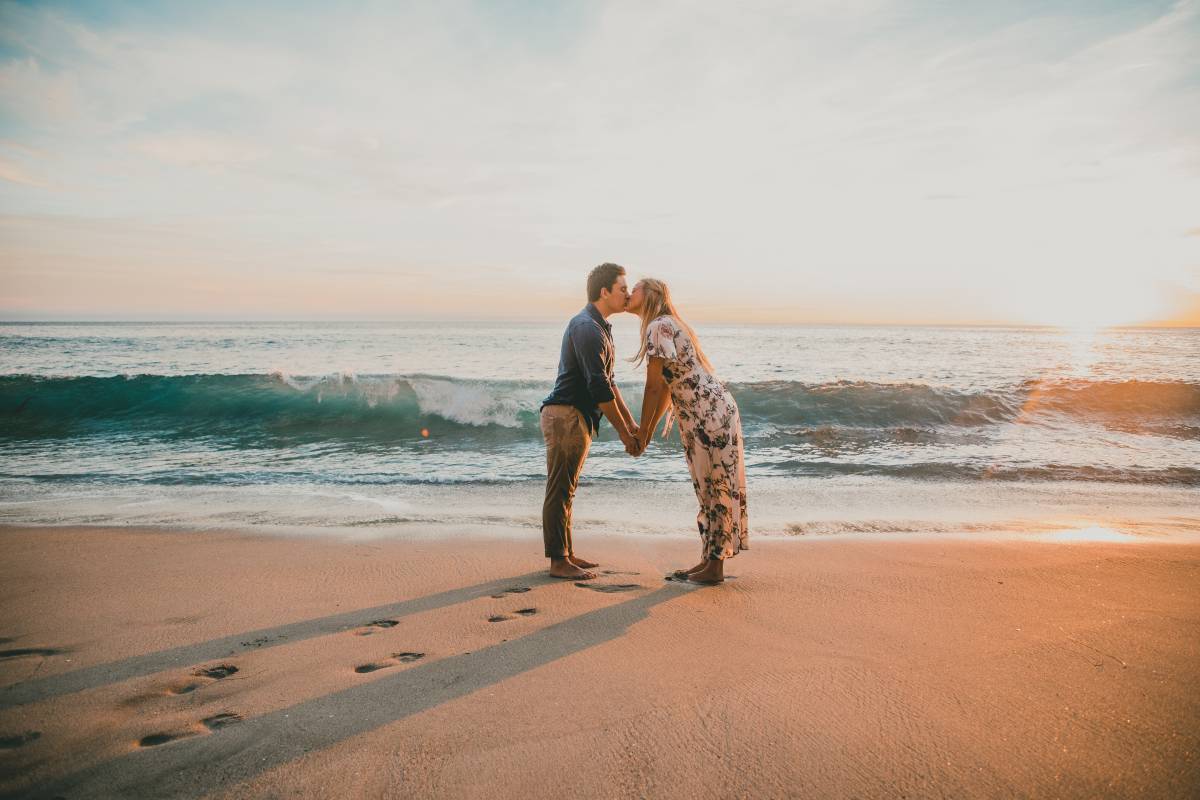 Shoot it Locally!
While there's nothing wrong with opting for a tropical destination to really immerse in the beauty of nature, we felt it would be more personal and practical if you choose a place near your location.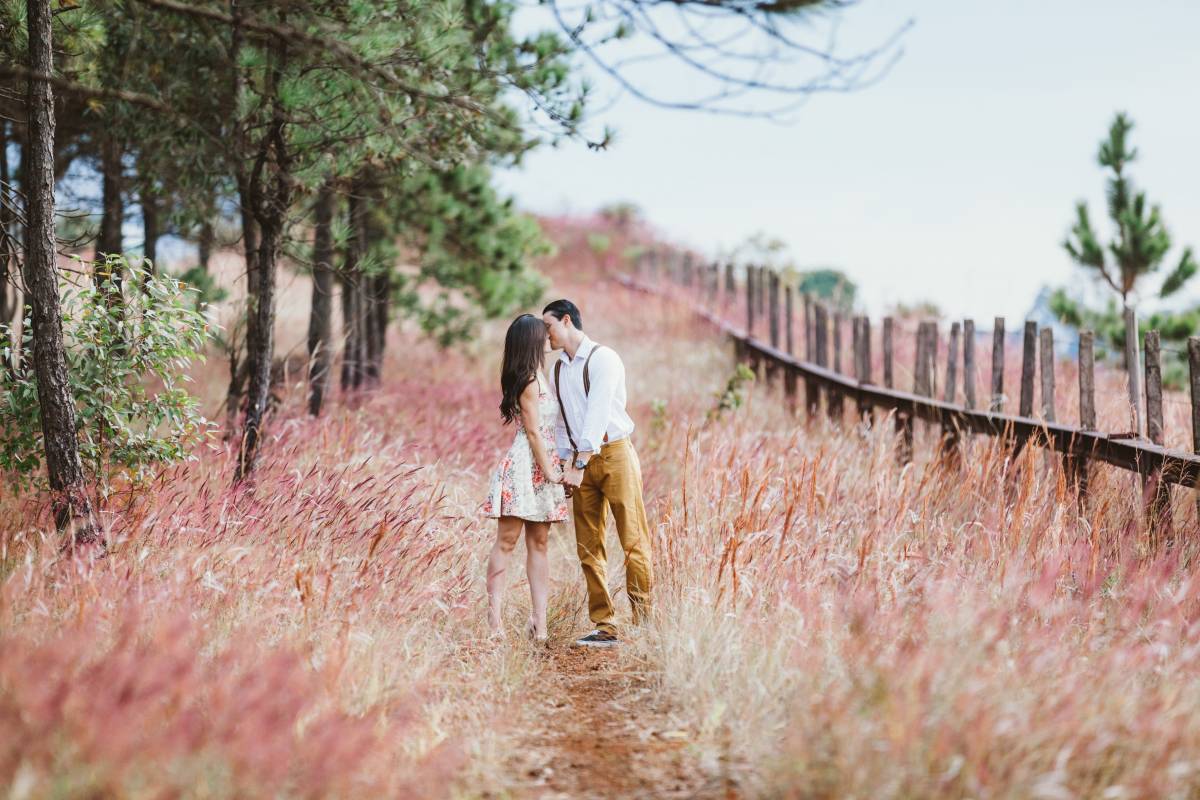 Explore local sites! This way you could experience the beauty of nature, save a ton from traveling costs, spare yourselves from stress while promoting local sites. A simple way to actually be nature-friendly and still achieve a beautiful experience.
Choose a Nature-inspired Engagement Ring
One of the challenges in themed shoots is incorporating the concept into the details- and what better way to integrate this motif than through the nature-inspired engagement rings. Floral accents and nature-inspired patterns would simply do the trick! From minimalist designs to fancy pieces, nature-inspired engagement rings will surely be the statement that will highlight the whole engagement shoot.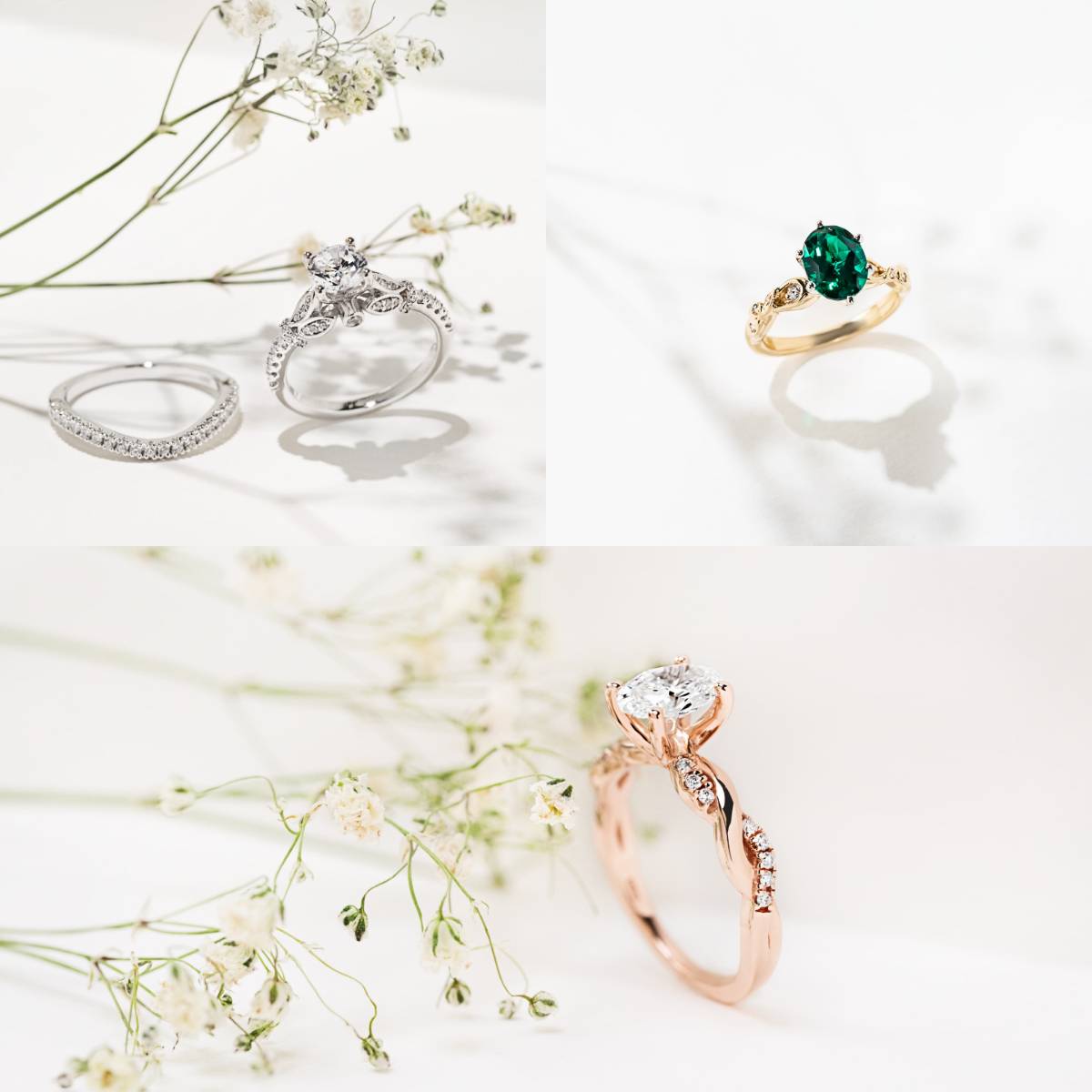 Be truly one with nature and opt for engagement rings with lab-grown diamonds. This way you're guaranteed that what you're wearing is conflict-free and crafted without negatively impacting the environment and its native communities – upholding the true essence of being inspired by nature!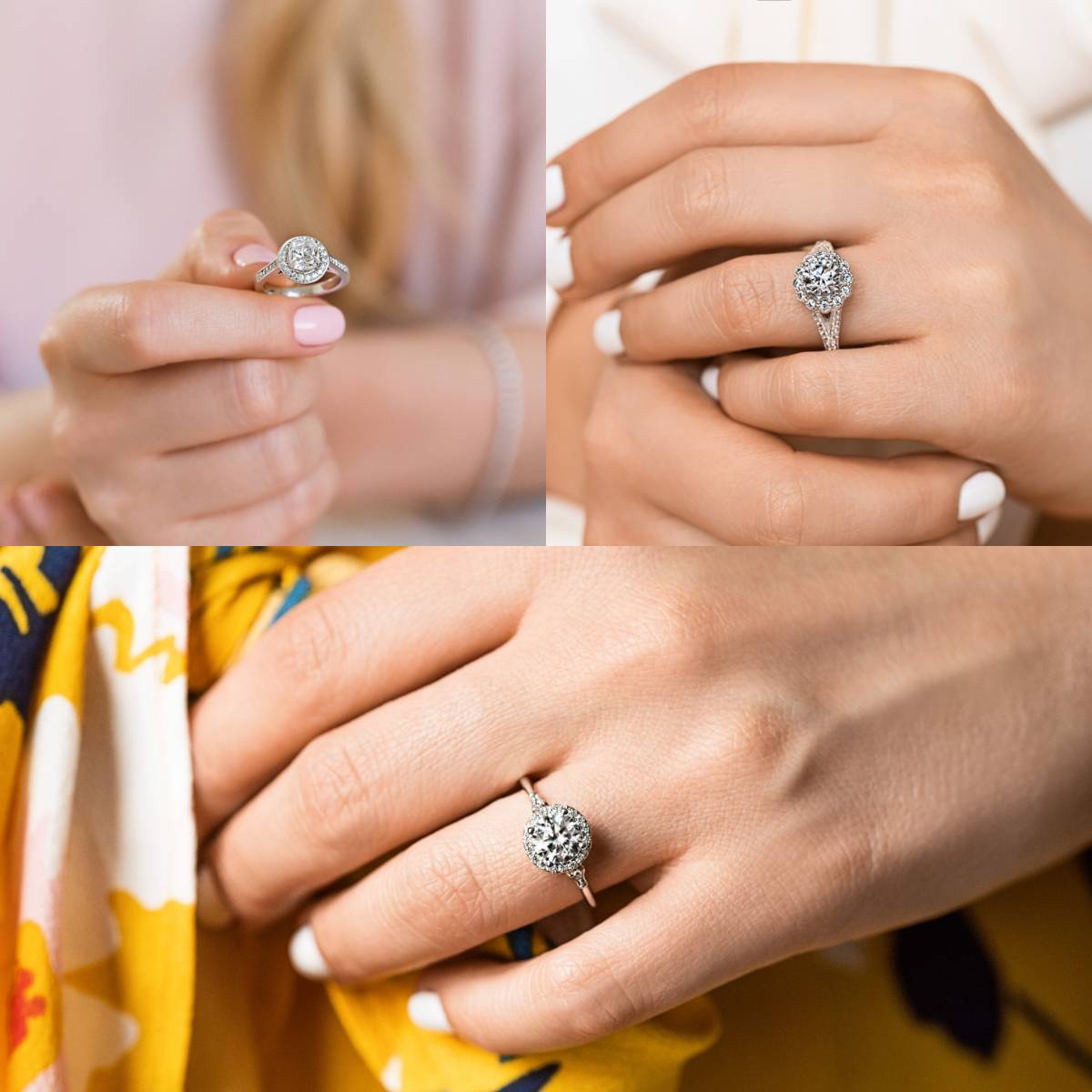 Wear Nothing Fancy
Set your wardrobe that both of you can relate to- but wear nothing fancy. Since we are highlighting nature and your engagement, wearing something extra would take away the whole concept of the shoot.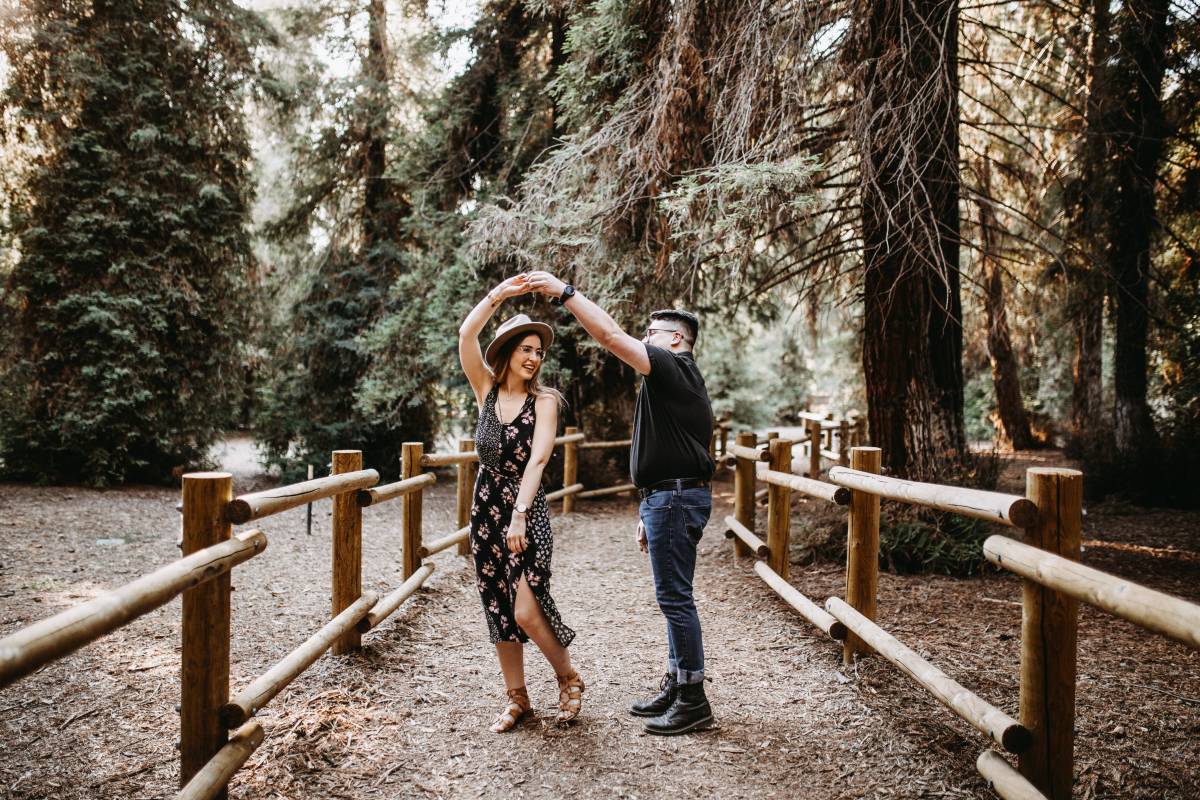 You can say that there's nothing wrong with wearing something elegant, but keep in mind that something EXTRA would overshadow the beauty that you're aiming for. You can wear a floral dress and comfortable sandals and still have gorgeous shots.
Enjoy Nature!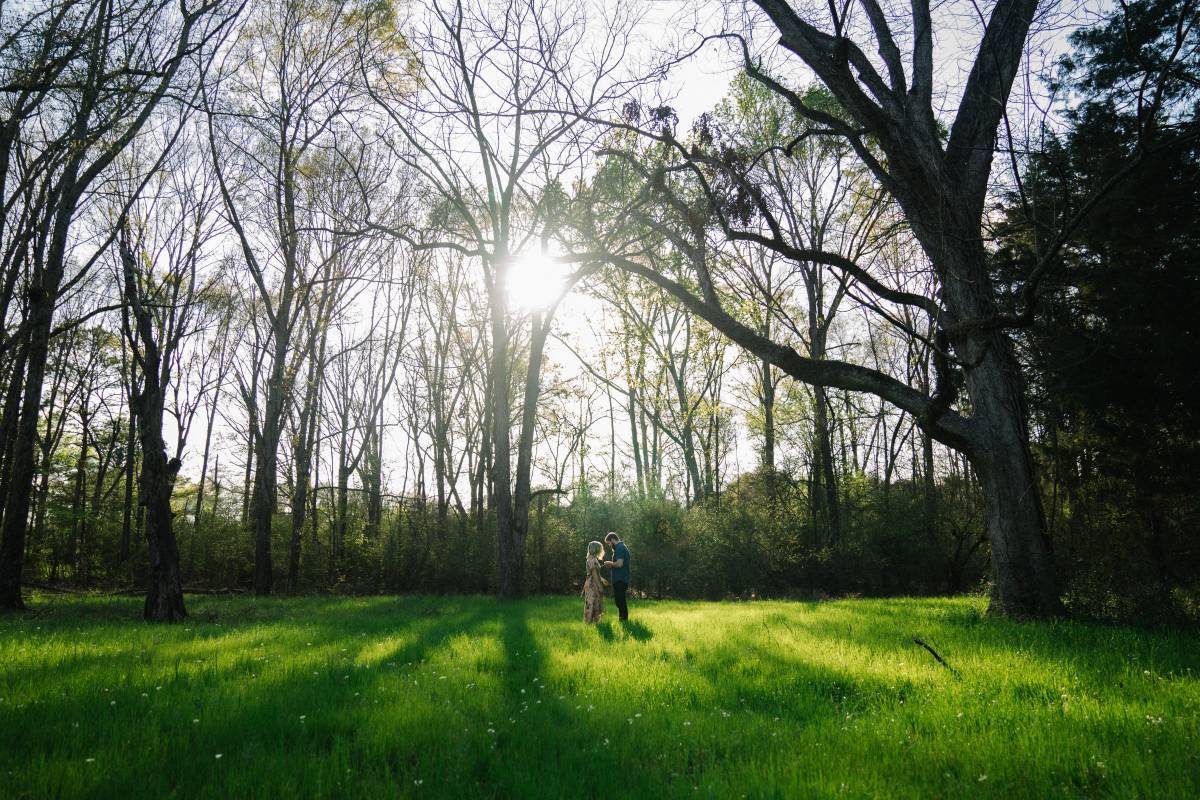 The best thing about nature-themed shoots? Experiencing nature! And opting to make it as your engagement concept is beautiful in itself! The whole experience in opting for this concept isn't all about having floral patterned outfits, nature-inspired décor and nature-friendly options, it is all about enjoying the beauty of nature and experiencing its simple charm which truly makes your engagement shoot unforgettable.
If you're searching for an ethical, conflict-free engagement ring or bridal jewelry, MiaDonna has you covered. Handcrafted in the U.S.A. using recycled precious metals, lab-grown gemstones, and of course, lab-grown diamonds, their collection of fine lab-grown diamond jewelry is guaranteed conflict-free, crafted without negatively impacting the environment or native communities. As a foundation-first company, MiaDonna proudly gives back at least 10% of net profits from every purchase to their charity foundation, The Greener Diamond, to fund education, mentorship, agricultural, and urgent relief programs in diamond mining communities in countries such as Liberia, Togo and Sierra Leone, Africa.
*** Thank you MiaDonna for sponsoring this article. Amazing advertisers like MiaDonna help me keep the blog running. ***