Live in or love The Big Apple but looking for a natural wedding venue? There are probably more options than you realize. Central Park offers at least eight beautiful wedding venues with natural charm and endless choices for receptions nearby in the city. Christa of A Central Park Wedding is just the one to help plan your special day in the park and today I'm so happy to share with you this Q & A with Christa. Read below to find out all about wedding planning in this green oasis among skyscrapers.
How did A Central Park Wedding come about?
I first learned about weddings in Central Park from working at an event firm in New York City. During my time there, I coordinated a number of weddings in the park and I loved working in nature and the ever-changing scenery of the park. I decided to start my own business specializing in Central Park weddings with a strong focus on providing each couple with high-quality photography and a personal wedding planning experience.
What inspires you?
I love reading wedding blogs for new photo and flower ideas, especially those that feature outdoor weddings. Since decorations are not permitted in Central Park, our photographers rely on using natural light and scenery to showcase each wedding. Wedding flowers are our chance to play up different colors and styles.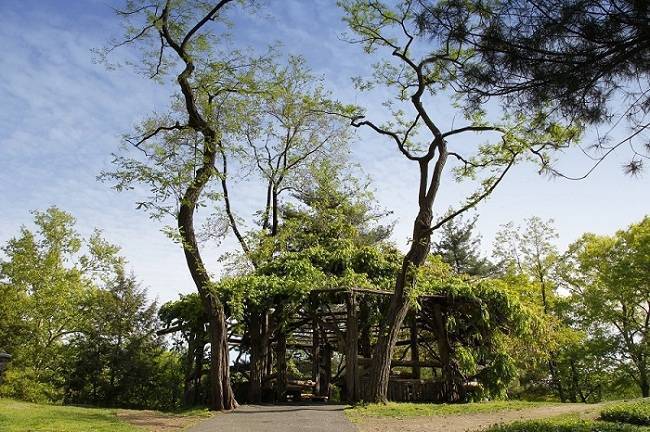 Cop Cot, Central Park (Johnny Foto Photography)
Central Park Weddings are for couples who?…
Are easy going, love the outdoors and don't mind having their photo taken by and with strangers!
What is your favorite Central Park wedding venue?
This is a tough one because each venue has its own unique characteristics and charm. However my favorite is Ladies Pavilion, which is one of the most popular venues for good reason. Tucked away yet easily accessible from the park entrance, it's located on the lake with great views of the cityscape. The gazebo's distinctive blue design provides a pop of color against a natural green setting.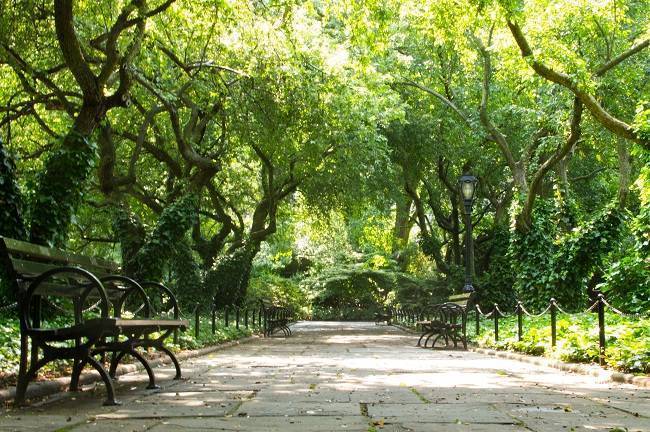 Conservatory Garden, Central Park (Christa DeHuff)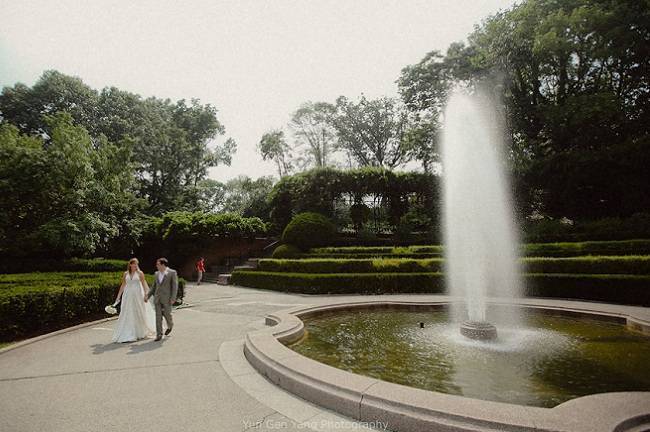 Conservatory Garden, Central Park (Yun Gen Yang Photography)
Can the venues in Central Park handle large weddings or are they just for small gatherings?
Most venues in Central Park are ideal for groups of 30 or less but we've planned wedding ceremonies for up to 100 people! Larger weddings can take place on grassy open spaces such as Cherry Hill and Summit Rock or at The Conservatory Garden, Central Park's only formal garden.
What are the three most important things to keep in mind when planning a Central Park wedding?
The biggest and most obvious consideration is the weather.  As with any outdoor wedding, ceremonies in Central Park call for a backup plan – either an alternate, covered location within the park or the reception venue or hotel. However sometimes couples choose to brave the weather with umbrellas, which make for gorgeous Central Park wedding photos.
The venue's location within the park is also important. Some venues are in the middle of the park and are a bit of a walk. Lower heels or flats are definitely recommended for the ladies!
And the most important thing to keep in mind when planning to get married in Central Park is to expect the unexpected. Prepare for congratulatory comments from strangers and for tourists to snap your picture. Onlookers will usually clap and cheer at the end of your ceremony and try to take part in the festivities. Just remember to go with the flow and enjoy your day!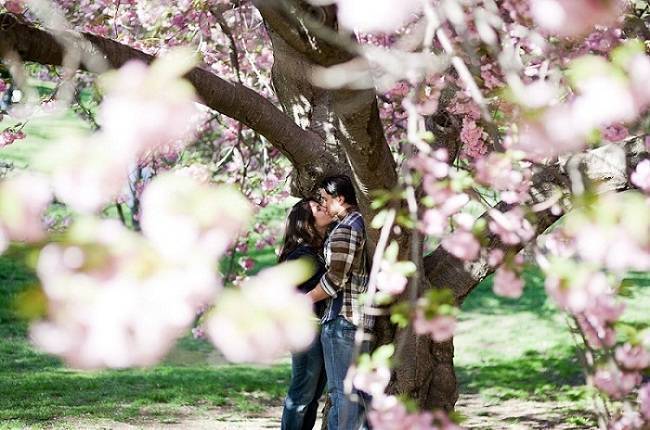 Cherry Hill, Central Park Engagement (Entwined Studio)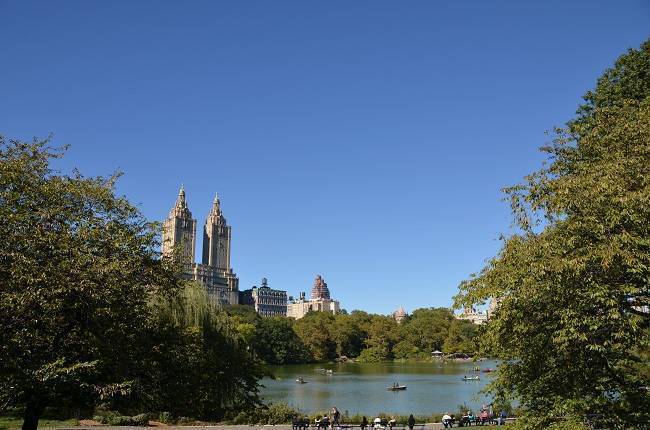 Cherry Hill, Central Park (Jumped the Broom)
What is your favorite part about being a wedding Planner?
Many of the weddings I plan are destination weddings – couples traveling from another state or overseas to get married in Central Park. After communicating via phone or email for many months, I love meeting each couple for the first time and seeing everything that we've planned come together on their wedding day!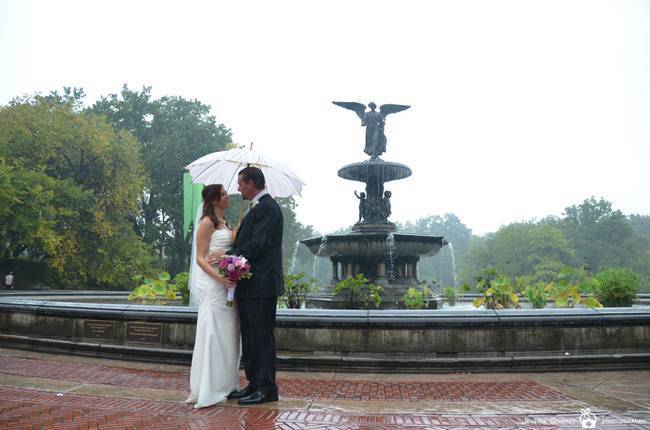 Central Park Wedding Couple (Jessica Schmitt Photography)

For more info and more photos of these pretty Central Park venues, head over to A Central Park Wedding