Natalie and Eric had a beautiful nature inspired wedding at Tower Hill Botanical Gardens, in Massachusetts. Lush florals and a beautiful wildflower meadow in the golden sunset made for some truly romantic shots by The Light + Color. "Whenever I watch a historic period movie and they have a scene that is a summer garden party, with fabulously dressed people enjoying the outdoors, indulging in good food and wandering carefree around the beautiful, lush landscape, I desperately wish I had a time machine. So, that is what I wanted the wedding to be like. The courtyard at Tower Hill is what sold me," Natalie says of their chosen venue. Read more about their story and special day, below.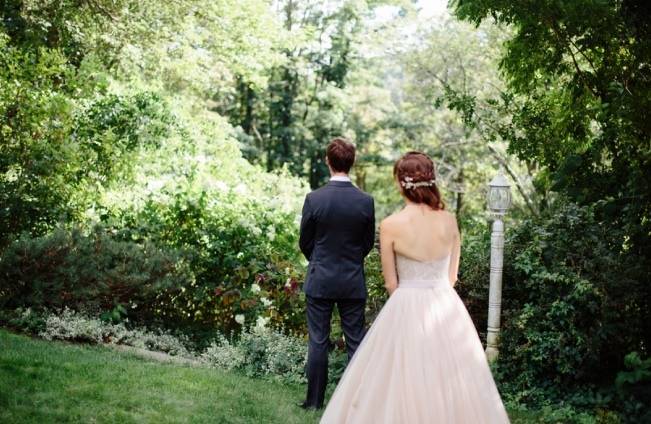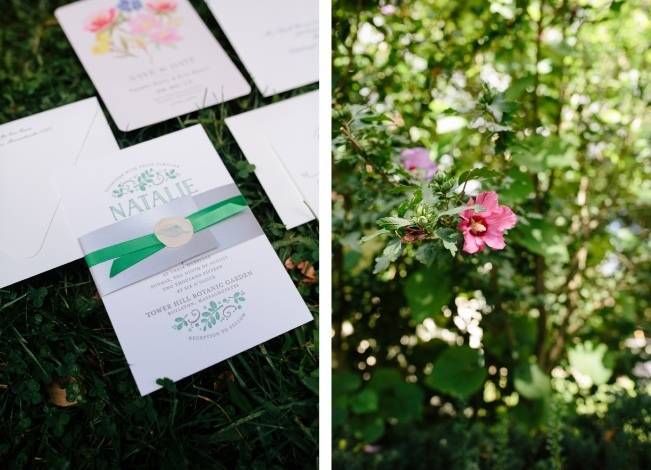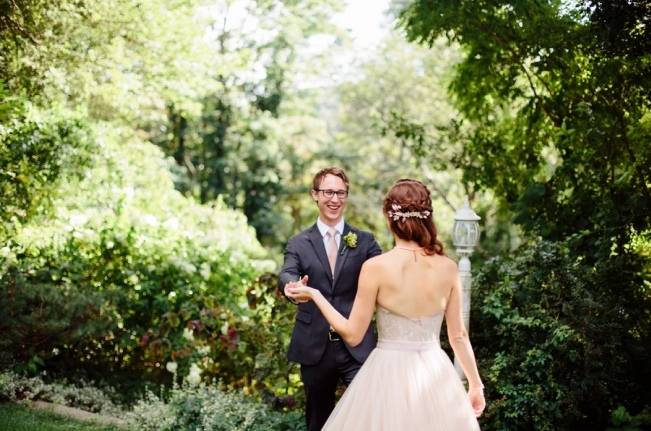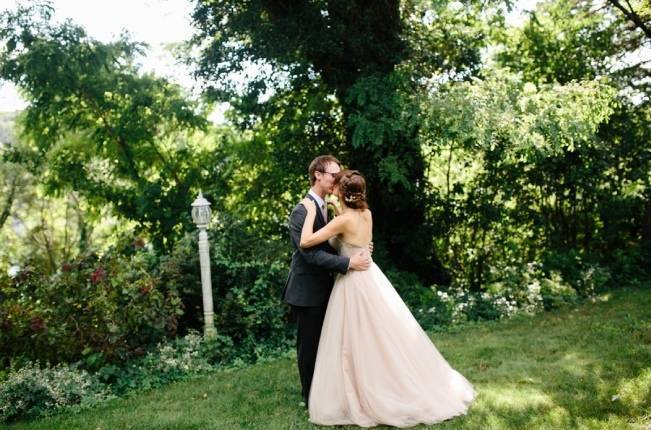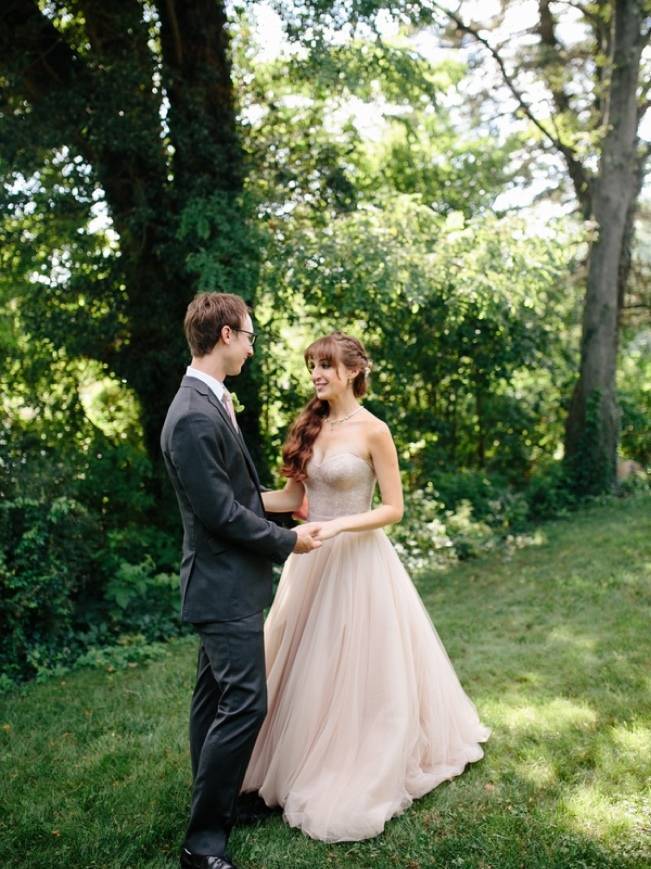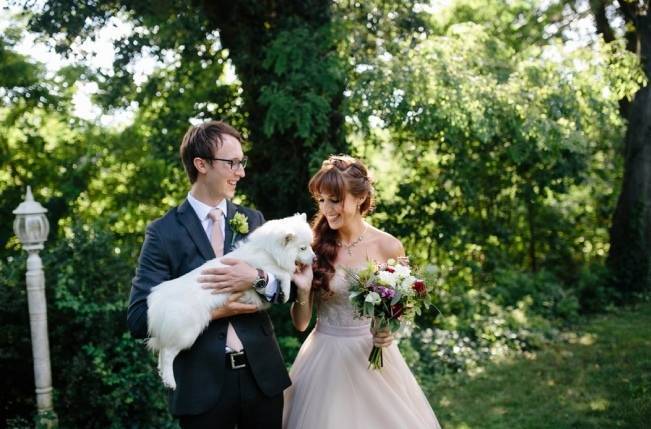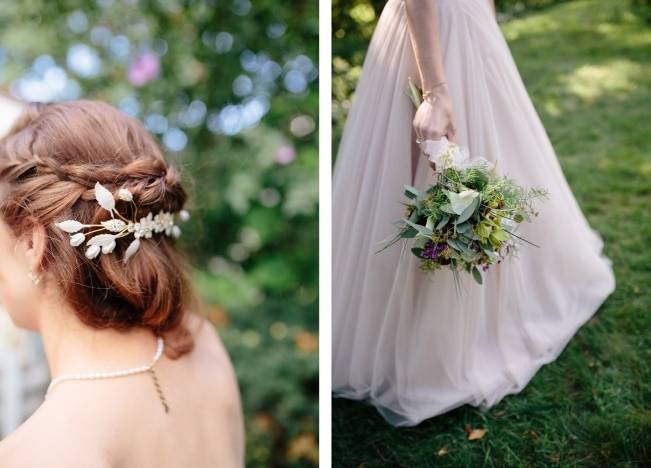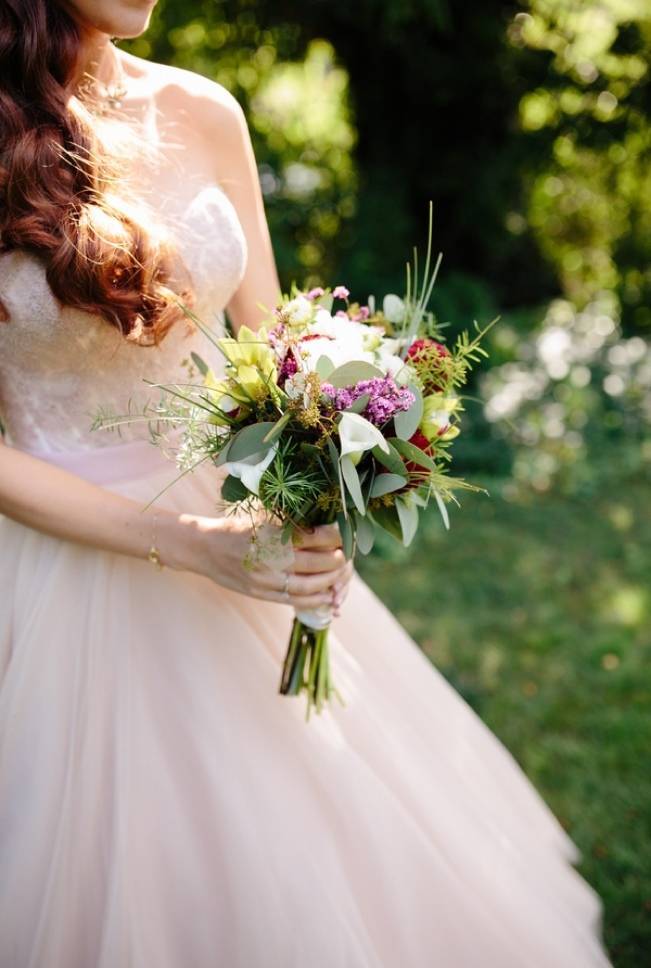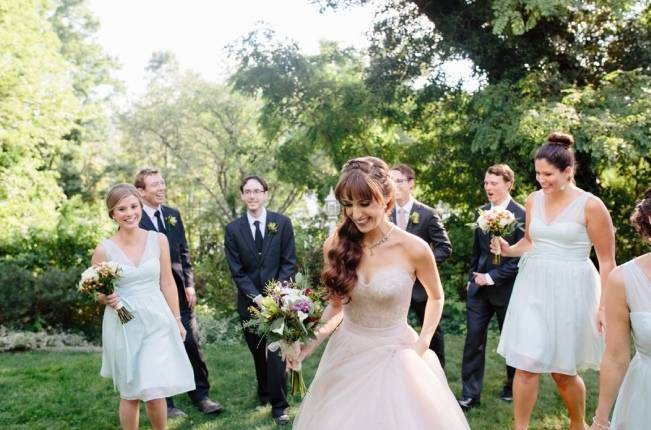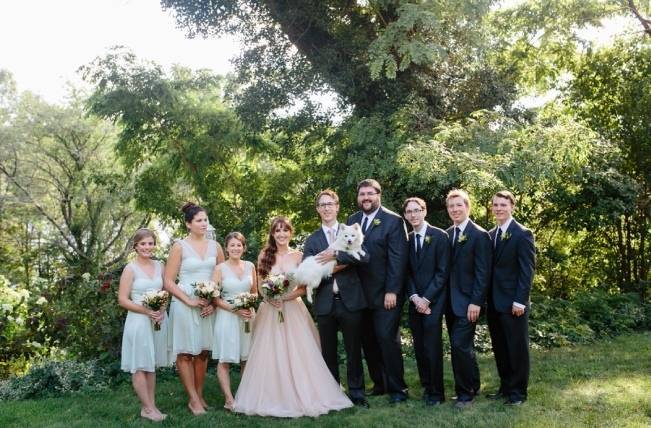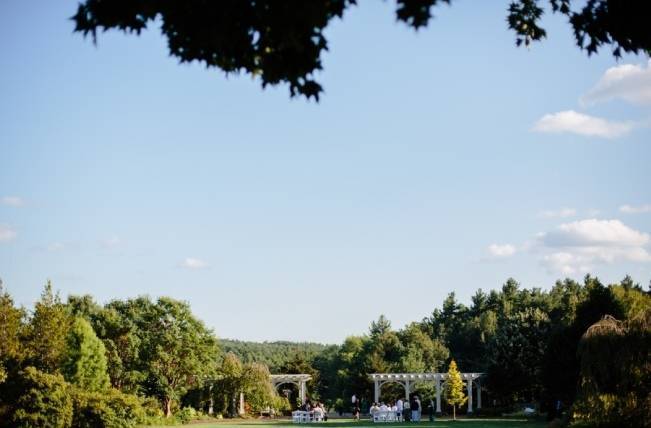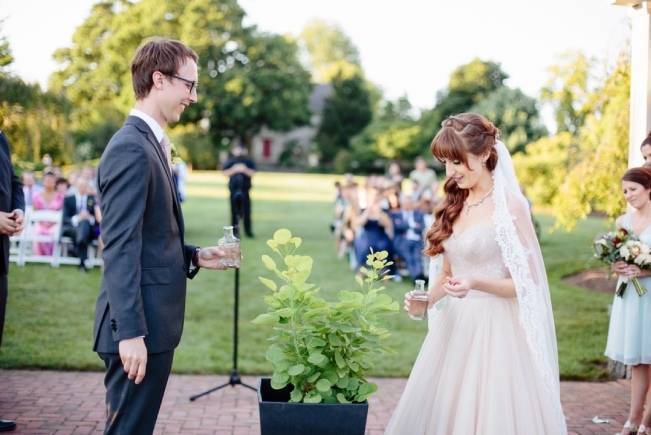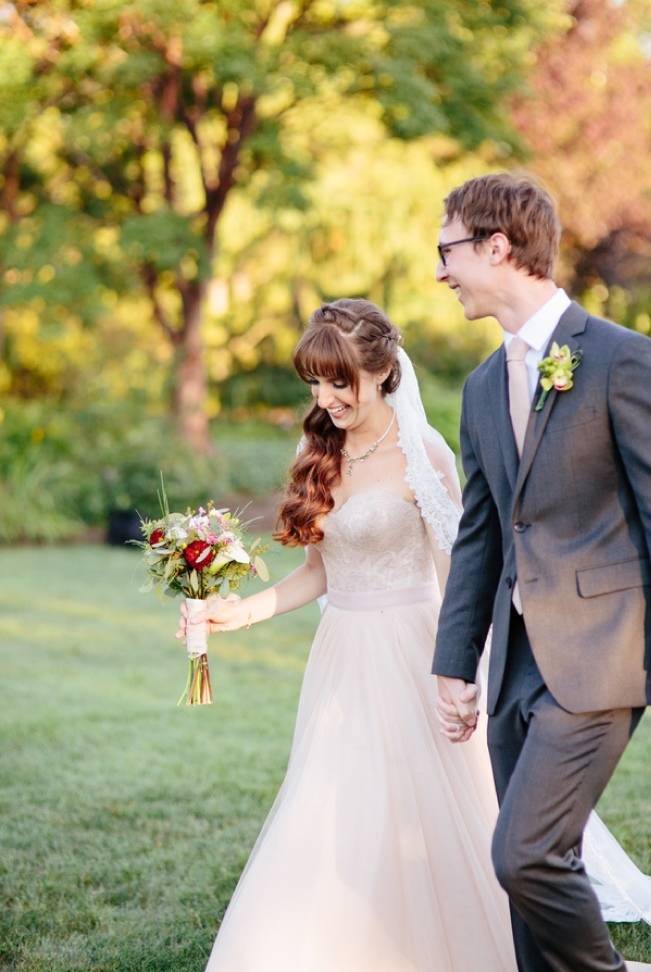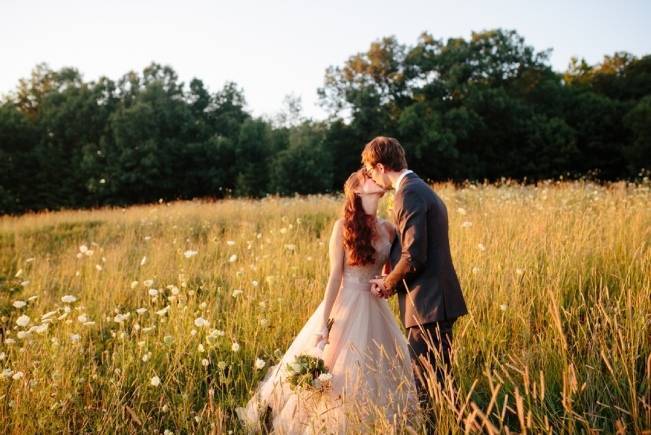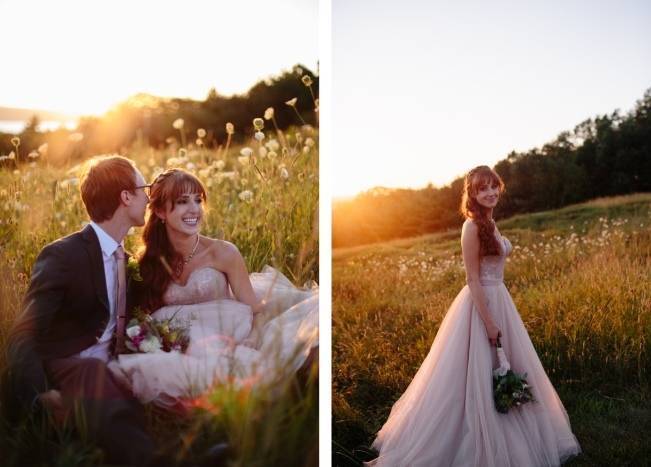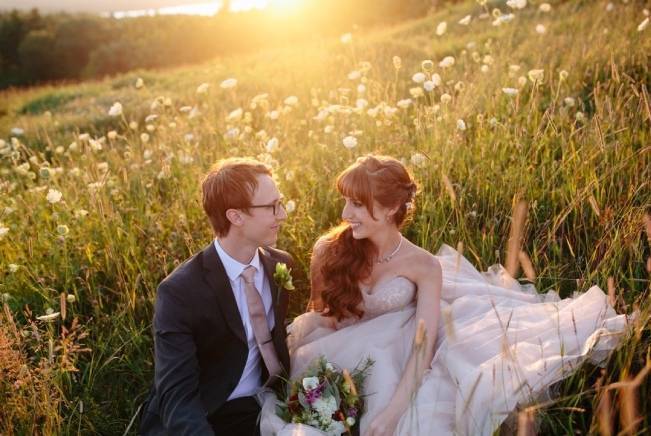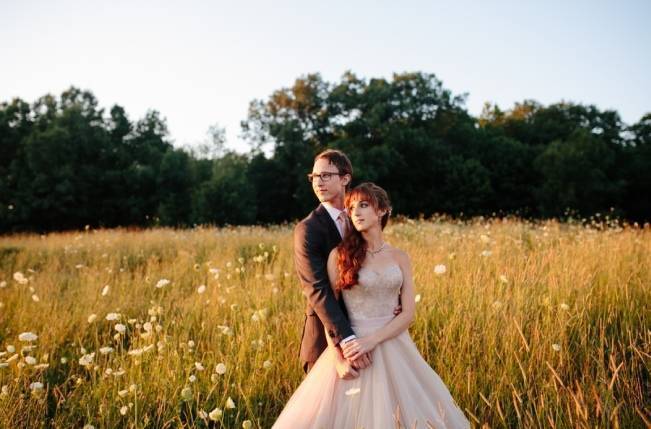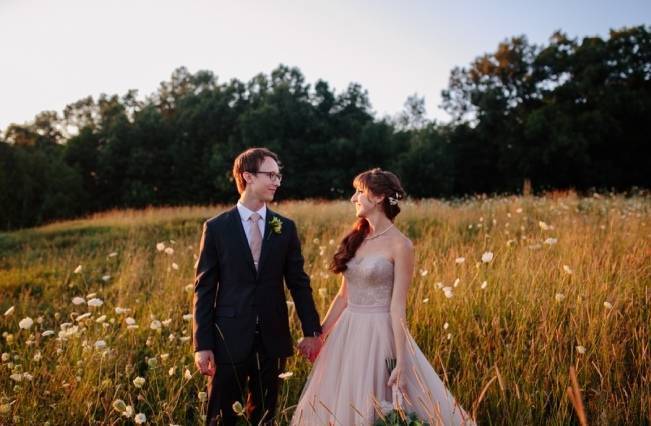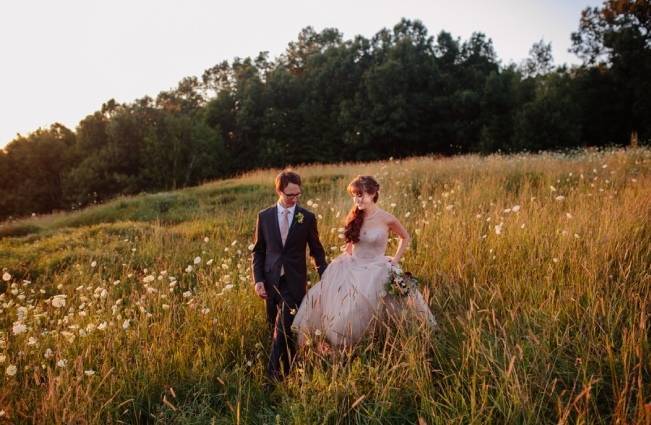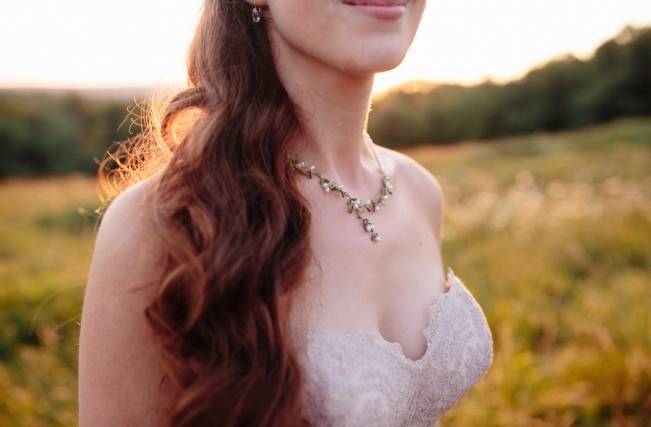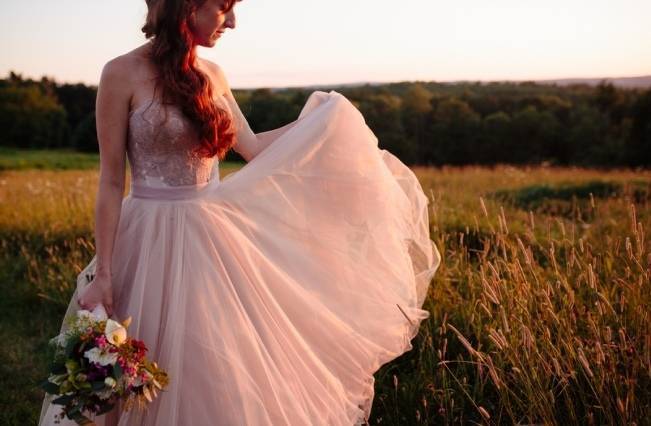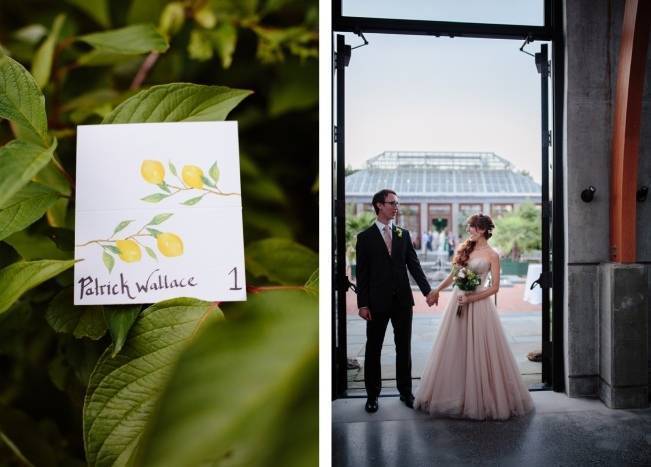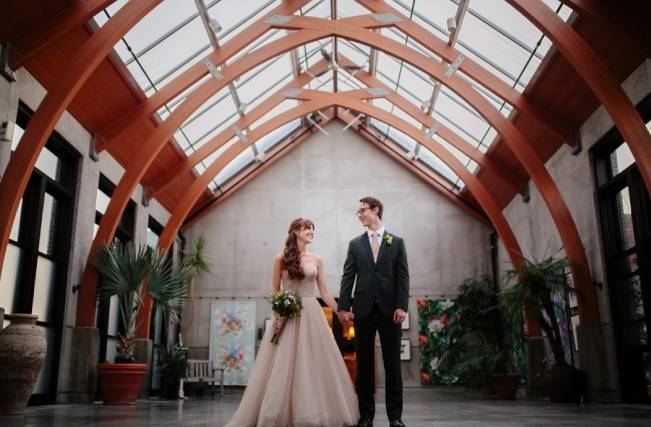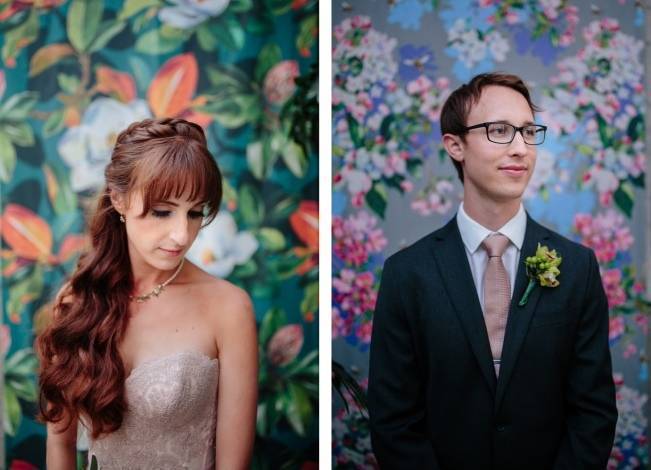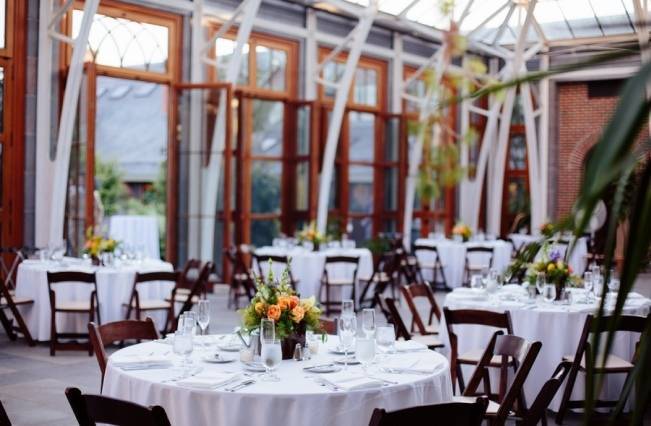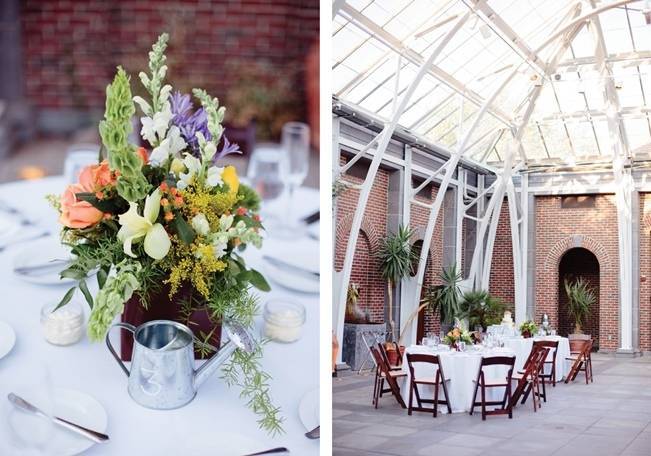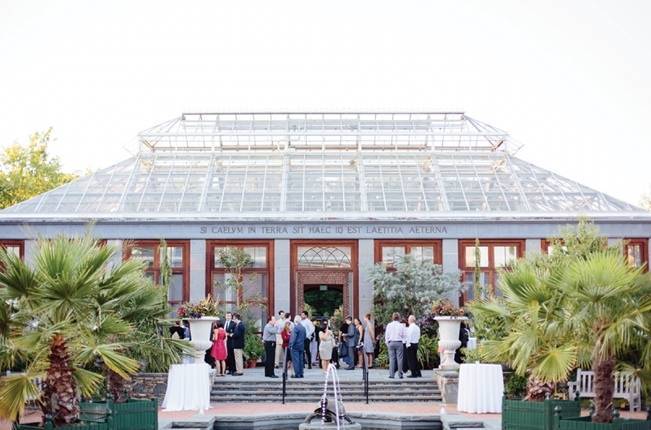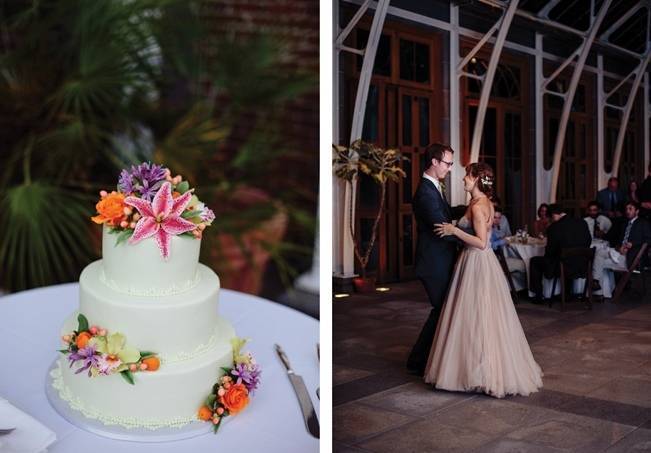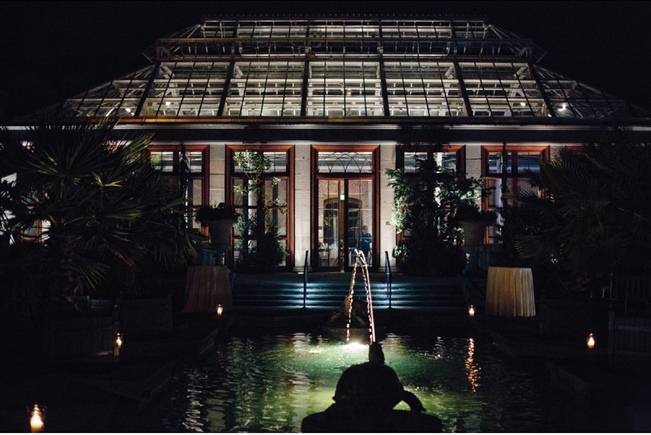 From the Bride…
Before the Ring:
Eric and I met in college (Connecticut College). Despite our school being very small, we almost never even met. Because of my being a transfer my sophomore year and each spending semesters abroad we actually only spent one year both living on campus and two years total going to school together. I was a neuroscience major and he was a double major in film and government, so we obviously never had a class together.
We met on one occasion at the end of sophomore year through a mutual friend, Brett, and I immediately liked him. A few weeks later, I saw him in the dining hall only briefly, and then more than a year later we both hung out with friends one night. I was so excited to finally see Eric again after so long. Unfortunately, I didn't see him again the rest of the semester, and December break soon followed. When we returned to campus, we had a formal dance where I got into a fight with one of my friends. I was really upset, and I couldn't find any of my friends to talk to. I saw Eric and asked him if he knew where Brett was, but he didn't. He offered to talk to me about why I was upset, and we've spent nearly every day together since that day 7 years ago.
Eric is from Portland, Oregon and was very homesick after spending four years on the east coast, but he agreed to stay with me in Boston to try to make our relationship work after only dating for a few weeks. We both took a huge leap of faith, and we are so happy we did. After living in Boston for a year, we moved to Portland for the next two years. Then, Eric decided to go to law school and agreed to do that in New England so that we could be close to my family. In between Oregon and New England, we got to spend three months traveling in SE Asia: Thailand, Laos, Malaysia, Cambodia, Borneo, Java and Bali. Then, we drove cross country from Portland to Vermont, with Yellowstone being our favorite spot along the way.
Proposal Story:
In Eric's last year of Vermont Law School, we attempted to go apple picking, which is one of my favorite things I do each year. The first day we went it was uncharacteristically warm for October – I felt like fainting and there were screaming children everywhere. Eric told me that we didn't have to stay if I didn't feel well, and we both decided to try again. The next day, we went back only to have the skies open up in a downpour the moment we drove into the lot. The third time was the charm. We had the orchard nearly to ourselves and the weather was perfect.
We headed straight for the Honeycrisp row, and I, being the intense decision maker that I am, had to thoroughly inspect each apple before trying to remove it from the tree. If a particularly good apple was out of reach, I would call over Eric to help, and we both showed off the very best apples we found to each other.
"Look at this one," Eric said, and when I turned around, he was down on one knee with a ring. I burst out crying immediately and tried to make my brain identify what was happening in front of me. Ring? Box? Why is Eric kneeling? Proposal? What is that?
I've never been more confused in my life. After what seemed like 10 minutes but in reality was only seconds, I realized I hadn't said a single word. I was just standing, clutching an apple and sobbing. You would think after being together for years that I would have seen it coming, but I didn't. Thankfully, I was finally able to make my mouth work and remember what people say in situations like this: Yes.
Wedding Inspiration:
I was a very not-bridey bride. I never watched wedding shows, had never bought a wedding magazine, and had only ever pinned one wedding-related image. I thought that I would do those things once I got engaged, but I didn't. Despite all this, for some reason I had filed away many little things in my mind over the years that I knew I wanted when we started planning the wedding. First of all, I knew I didn't want a white (or off-white or bone, etc.) dress. I looked at blush and gold dresses online and saw one at BHLDN that I fell in love with right away. I even tricked Eric into approving of it by showing him every dress on the BHLDN website and covertly watching his reactions. It was the second dress that I tried on, and I knew right away it was the one. My family liked a different dress better, but I stuck with what I knew was right for me. I never even went into an actual bridal salon through the whole process.
I love wearing nature-inspired jewelry, so I looked through everything Michael Michaud offers and chose the necklace I wore. My mom gave me the bracelet to wear, and I thought the delicate design didn't compete with the necklace but still added some sparkle. The earrings were also a wedding gift from my mom, they are aquamarine, which is Eric's birthstone and the color of the bridesmaid dresses.
The other style details weren't important to me. I typically wear very natural makeup, so I did the same at the wedding. I painted my toenails myself the day before and didn't have a manicure until the morning of the wedding. I only cared that the shoes were comfortable, and they remained comfortable dancing until the very end.
The florist and I worked together to design the centerpieces, I told her I wanted fruit: lemons, limes and kumquats and I wanted it to be a variety of colors and very free-form. We looked at all the flowers in the shop and came up with the design.

Photographer: The Light + Color  / Bride and Bridesmaids Dresses: BHLDN / Caterer: Fireside Catering / Invitation Designer: Minted / Floral Designer: Perros Flowers / Event Venue: Tower Hill Botanical Gardens / Invitation Designer: Wedding Paper Divas / DJ: Beat Train Productions / Submitted via Two Bright Lights