We're very excited to share with you a big giveaway from two of our favorite companies, Celia Grace and Sseko Designs! For the Her Love Story Sweepstakes, the two have partnered to give one lucky bride an heirloom silk wedding dress and Sseko wedding sandals for her entire bridal party! They're asking brides to share their love stories with them this month of February for a chance to win this beautiful giveaway – retailed at $4,500.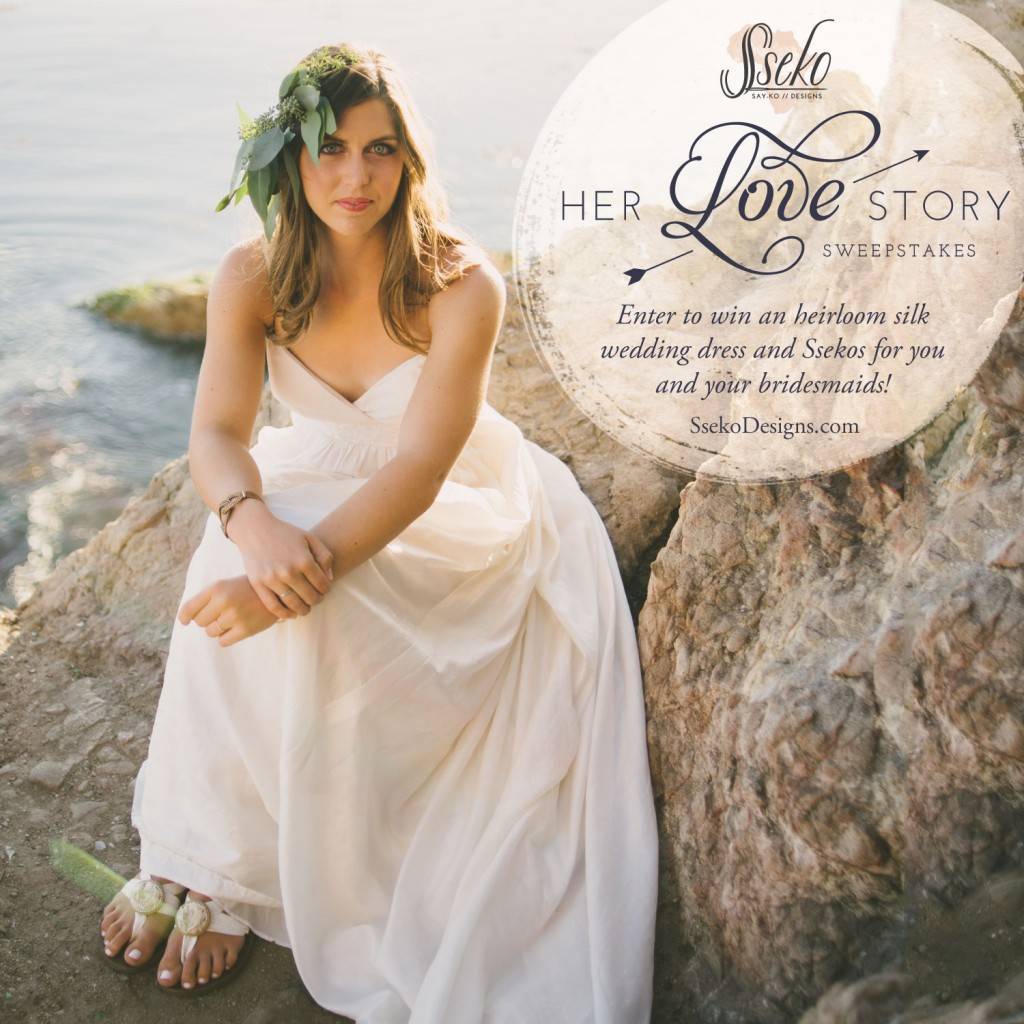 Sseko sandals include a leather sandal base with 5 anchor points, through which interchangeable fabric ribbons can be tied and styled in hundreds of ways. Sandal accessories are also available to change the look as well! The Wedding Collection ribbons are available in 100% dupioni silk, chiffon, and lace. Perfect for destination and outdoor weddings or a late night dance party, Sseko sandals are comfortable and versatile for any wedding moment!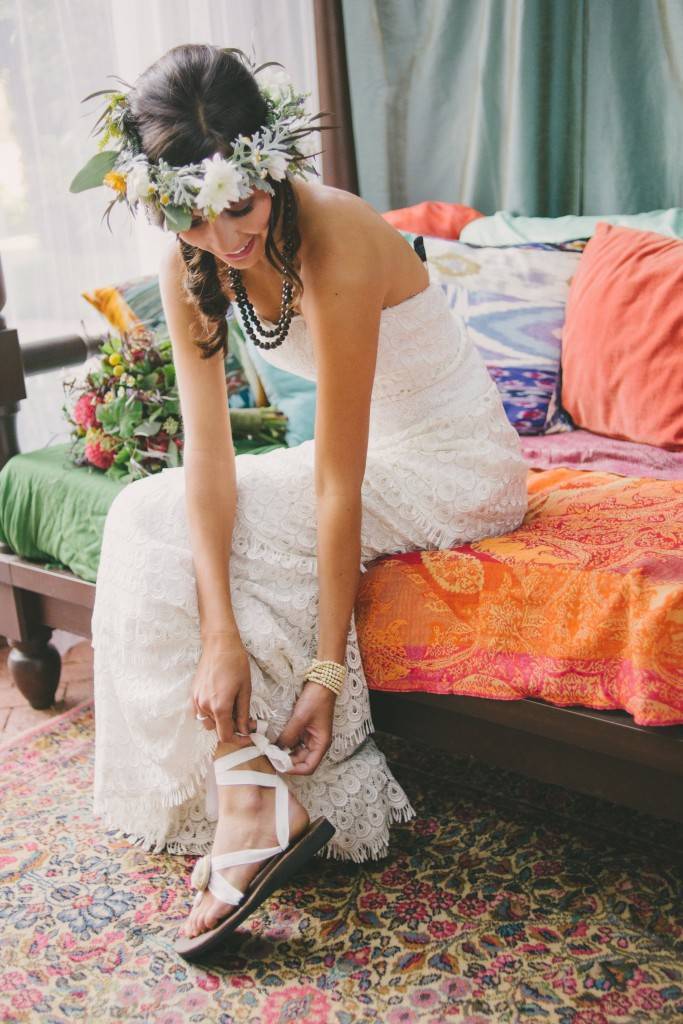 What we love most about Sseko Sandals is that they are contributing to the education and empowerment of young women in Africa. Sseko sandals are handmade by women in Uganda who are earning money to finance their university education. Sseko is currently giving opportunity to 50 women through dignified employment, has sent 36 women to university, and has just added 15 women to our team as the newest class of university bound women.
But the story doesn't end there, as Sseko is beyond excited to partner with Celia Grace fair trade wedding dresses.  Behind every Celia Grace wedding dress is a story as beautiful as the dress itself—handmade eco silks, a Fair Trade women's sewing group, and a water filter donated to a family in need.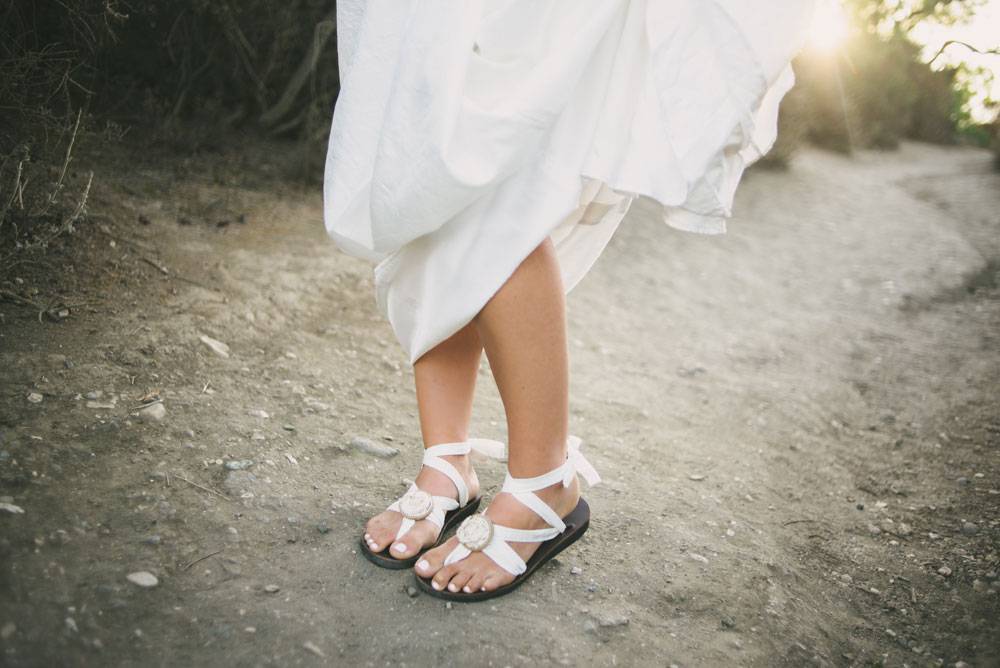 Sseko Designs and Celia Grace (and we at Sweet Violet Bride!) believe that every girl has a dream and when she is given the opportunity to pursue her dreams we are collectively walking towards a brighter, more just and beautiful world. Enter your story by February 28th.

Photo credits: loveridgephotography.com