Planning a wedding is one of the most exciting times in a bride's life. You'll want a beautiful event witnessed by your loved ones, one that is remembered fondly by all those present. Should you opt for a beach wedding in summer, you can look forward to lots of sunshine, lovely weather, and natural lighting that give you amazing photographs. You'll have a beautiful ceremony with the gorgeous blue of the sea in the background. Like this article on TripSavvy informs you, many Americans now organize their once-in-a-lifetime events at exotic destinations like Jamaica, Florida, Hawaii, the U.S. Virgin Islands, or Bahamas. To cater to the growing demand, you may be able to find many vendors offering you efficient services that make planning a wedding totally stress-free.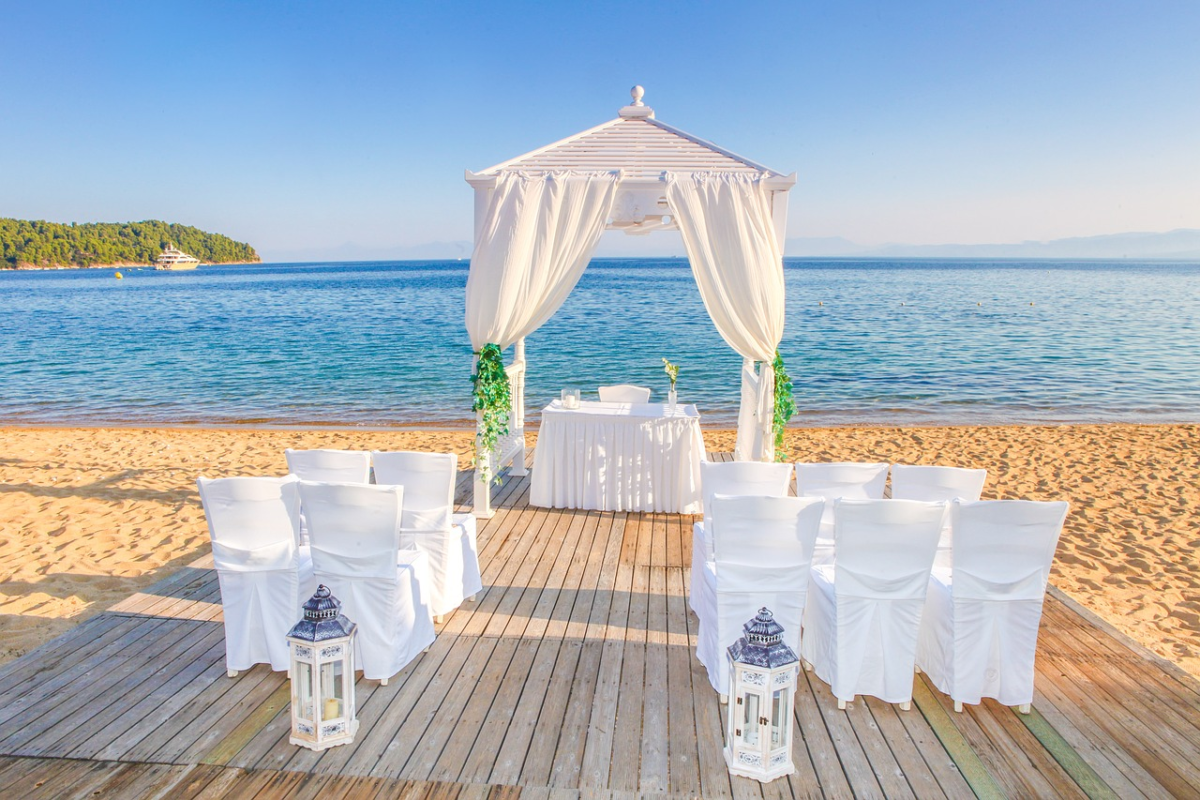 Let's Talk About the Wedding Dress
"The Dress" has to be the most special outfit you've every worn. You'll want to look absolutely fabulous wearing an ensemble that is unique and perhaps, never seen before in your circle of friends and family members. If you're looking to make a statement with an exotic piece of couture, how about choosing Indian wedding dresses? Ever since Priyanka Chopra married Nick Jonas wearing the most gorgeous dresses ever, many American brides are now choosing lehengas, saris, anarkalis, shararas, and other such Indian pieces to look their best. You may even remember different celebrities flaunting ethnic wear from India. For example, Michelle Obama, Angelina Jolie, Anne Hathway, Halle Berry, and Ironman, Robert Downey Jr. Wondering how to make traditional Indian couture work for a beach wedding? Here are some exciting ideas that match the setting and weather.
Indian Couture Can Make You Feel Like a Princess
Think traditional Indian formal wear, and you probably imagine heavy outfits with rich embroidery in a range of bright colors. The exciting thing is that you can choose outfits that are crafted from delicate silks, chiffons, georgettes, and laces with embellishments that add grace and beauty without weighing down. Yet another option is the Chikankari work on Lucknow outfits that look elegant and trendy when designed with pearls or tiny stones that shine like diamonds in the sunshine. Designers also like to combine the Chikankari will sequins or mokaish. Should you check out this feature on SlideShare, you will learn about the immense selection of weaving styles and embroidery that can go into Indian couture. Explore your options and you will be spoiled for choice.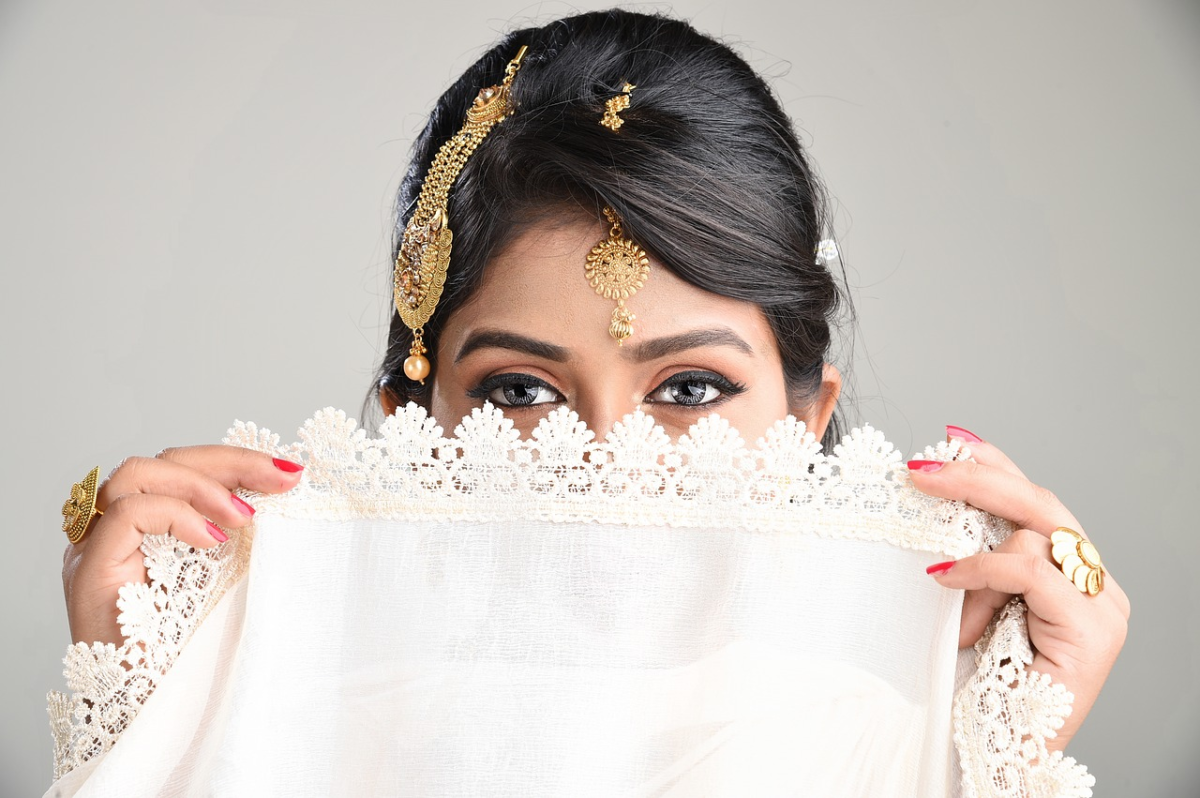 Choose a lehenga with a full lightweight skirt that you can wear low on the hips. Combine it with a delicately-embroidered fitted blouse with a low cut showing off your midriff. The veil will carry highlights of the beadwork, pearls, or stones on a border. Go for a flowing train if you absolutely want one. Or, be comfortable on your beach wedding by having it pinned on the head, shoulders, and waist, so you can enjoy every moment of dancing with your new husband.
Indian Couture Can be in Pastel Colors for a Beach Wedding Theme
You need not buy Indian Couture in ethnic colors like red, maroon, green, or orange as is the tradition. Instead, choose beautiful pastel colors to match the sunny setting and warm weather. Unless you absolutely want to go for white, look for baby pinks, soft powder blues, graceful pistachios, or pretty peaches. Of course, you can always get bridesmaids outfits to match the theme you've chosen.
Talk to your designer about wearing a South Indian silk saree in white with a gold border and dainty golden motifs woven into fabric. Given the popularity of sarees, you're sure to find a makeup and hairdo artist who also specializes in draping the elegant outfit on you. Complete the look with jasmine flowers in your hair and a lovely silk blouse in red or any color you love. Indian brides like to combine their wedding finery with lots of gold jewelry. But, you can keep it simple with lighter accessories you prefer. Perhaps, the best advantage of the saree is that you can adjust the length as needed. Would you like to wear high heels? The saree can be worn ankle-length to show them off. If you intend to wear comfortable shoes, tie the saree lower on the waist to conceal the footwear.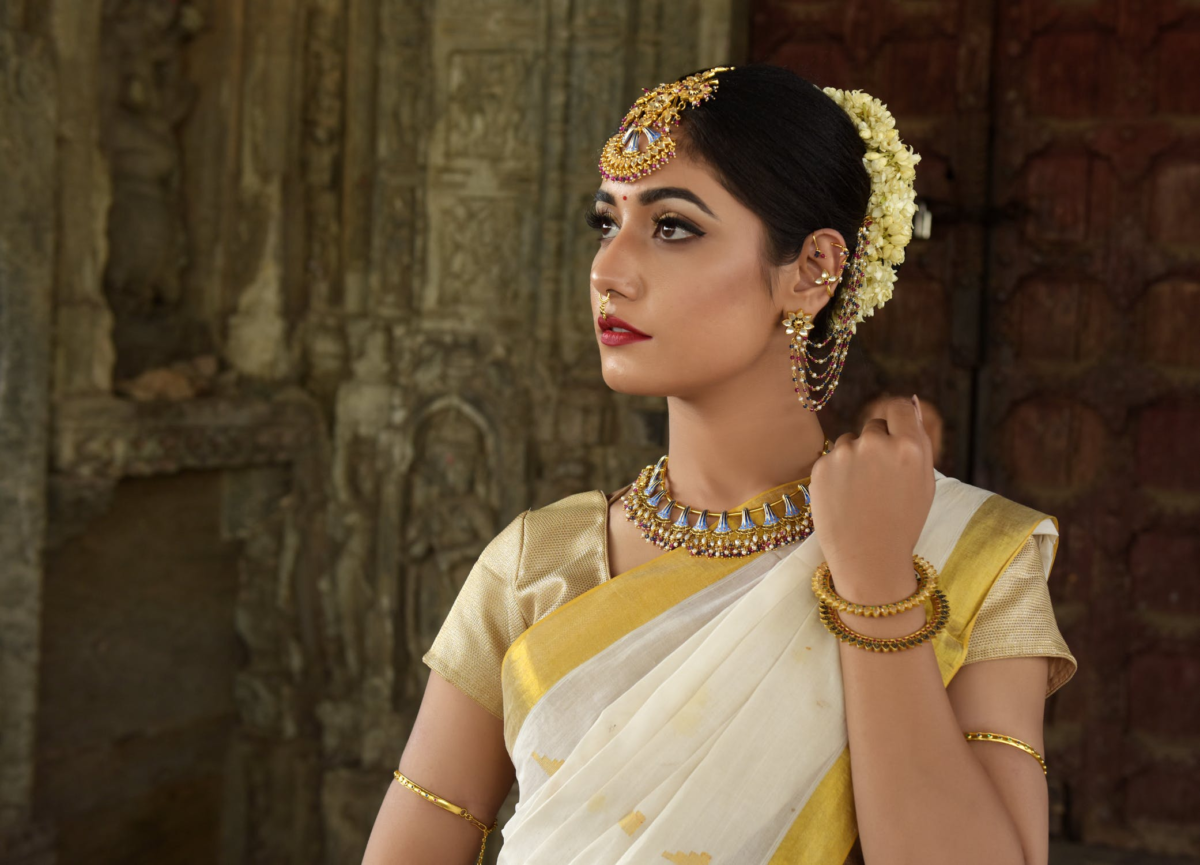 Indian Couture is Perfect for Wearing on a Sandy Beach
When choosing an ensemble for a beach wedding, you'll want a dress that won't collect sand, seawater, and other debris. An Indian anarkali would be the perfect choice because you can wear an ankle-length dress that stays above the sand. Such outfits are also ideal for somewhat curvy figures since they have a flowing silhouette that skims the body and falls in a fluid motion. Anarkalis can have an empire waistline or your designer can create a unique piece of couture that that skips the waist cut altogether. The veil can be of any length according to preference like, for instance, reaching the hem of the dress or a longer train. As for the neckline, play around with a wide sweetheart or a V-neck that shows off your slender neck and shoulders.
Indian Fabrics are Created for Warm Weather
Traditionally, Indian fabrics were created to match the warm climate. For this reason, sarees from several states of India are woven from breathable silk. Would you like an alternative for silk? Like this feature on The Medium explains, you could try the blend of cotton and silk that is easier on the pocket but looks just as exquisite and graceful. Your couturier can play around with different kinds of dresses and gowns using your chosen fabric as a base.
If you've set your heart on having a beach wedding, the soft sands and gentle ocean breezes will form the perfect setting for a dream event. Go ahead and pick out an ethnic Indian ensemble and you'll be the most beautiful bride anyone has ever seen. Get that unique "Wow!" factor and when you see the admiration in your beau's eyes as he waits at the altar, that will be the most wonderful feeling in the world.