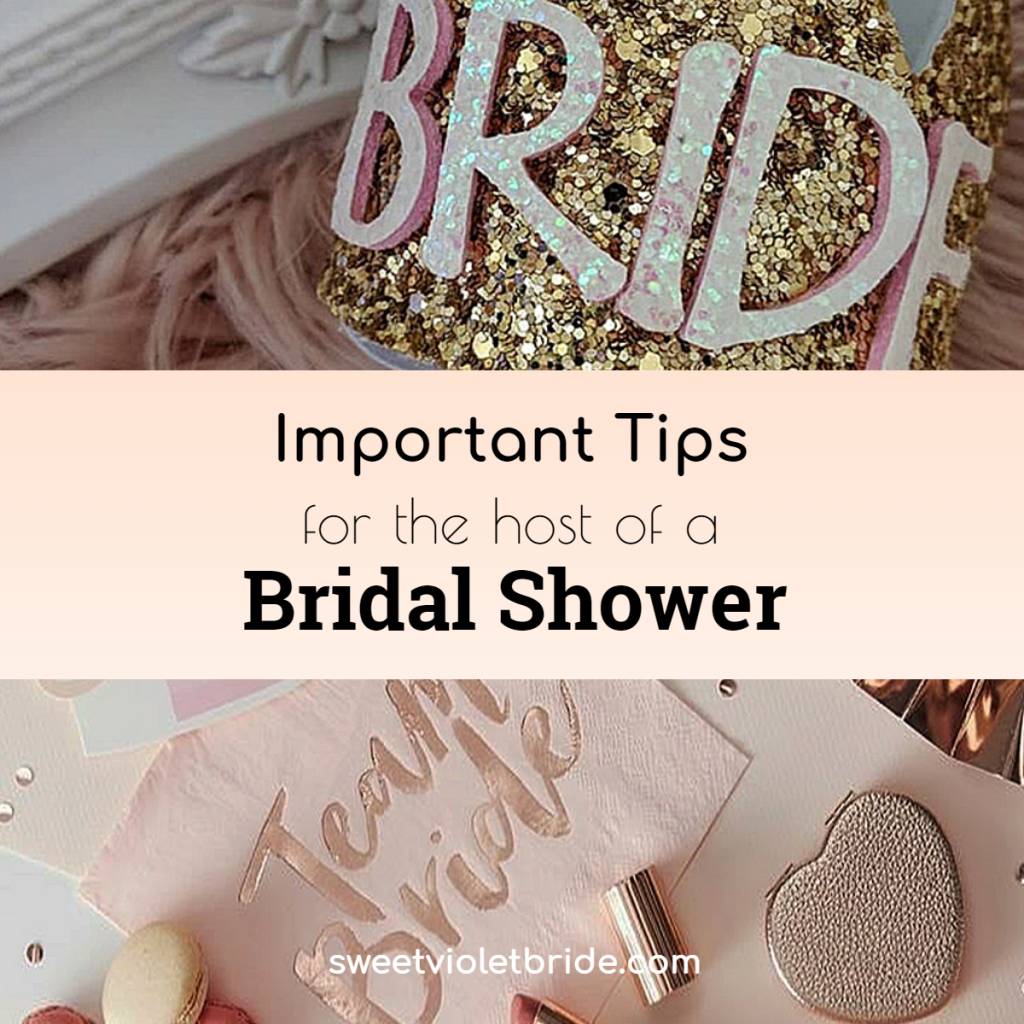 The Big wedding day for your friend is approaching. Now she is full of thoughts about preparing for the most important day in her life. And there is no doubt that the best friend should come to the rescue and take on some part worries on herself. For example, to arrange an unforgettable celebration of unmarried life by hosting a bridal shower. However, this is no easy task especially when you face it for the first time. Thus, we've made up a really handy guide for your special benefit to help you become the best maid of honor.
Are you a maid of honor? Сongratters, now you're in charge of hosting a bridal shower!
It would be wrong to think that bridal shower is always goodbye, sadness, and longing. Thus, it's important to prevent the party to become another boring ritual before the wedding. Here, your task as a bridal shower host is to come up with really interesting options for a bridal party.
In order to succeed, you'd concentrate and reflect on what the bride has now a schedule, who are her friends, how and where she prefer to rest. Think a few options for the bridal shower and agree with it, but do not devote it in detail. Assign the date of the bridal shower, and make a list of people with whom she would like to spend this evening.
Girlfriends arrange a bridal shower in order to help the bride relax and relieve the tension of the last days and weeks before the wedding. In particular, this party includes childhood and school friends with whom she can cast mind back to their fun time together. The college years are also full of pleasant memories. So, you can prepare a collage or presentation with interesting photos of the bride-to-be. Of course, it is important to invite the bride's relatives to this event too.
Ultimate timeline to plan a fab wedding shower
Once, Leonard Bernstein told that to achieve great things, two things are needed – a plan, and not quite enough time. However, it is always better to have both. So that, do your best to get through the hosting a bridal shower in advance, following the clear plan of actions.
– Make a list of guests.
For 2-3 weeks before the bridal shower, collect the names and contact information of all guests. Do not forget that the 16-year-old girl does not stay behind the doors, for example, of a nightclub allowed for adults. On the other hand, night club style will not fit everybody's taste also. That's why you have to choose a place for a bridal shower, taking into account the age and preferences of all partytakers.
– Make a plan for Bridal Shower Activities
Create a plan for an entertainment activity with understanding that it is created, first of all, for the bride-to-be. Choose a place and bridal shower entertainments based precisely on her interests.
– Inform all participants about a bridal shower.
As a host, you must to keep the guest updated about all details, such as place, time, style, dress code, etc. Although, it'd be quite smart to involve them to creating a quality party together. It is likely that by doing it all by yourself may harm your budget.
– Think about the Dress Code for the Participants.
It is well-fact that, like a music does, a certain outfit sets the mood and unites the event. Therefore, develop some interesting dress-codewhich gives a special charm to your event and cheers up all the guests.
– Invite the Photographer.
Snapshots from the bridal shower are so important for a family archive as wedding photos. But sometimes we can be so busy and fascinated with having fun that we simply forget to freeze this moment. To make sure you will not to miss this, hire a photographer or ask a friend who is able to handle a camera.
– As for the striptease, discuss this point with the bride, and even better, with the groom.
Perhaps, he will be not happy with this entertainment. It is probably better to organize less provocative and suitable for all games. To be enthusiastic about party game ideas, you can follow the link on website weddingforward.com.
– Bridal shower gift from a Maid of Honor Issue.
Of course, it's not about luxury gifts, but pleasant little things such as sweets, bouquets and etc., for all guests of the event.
Outstanding Maid of Honor Speech Inspirations (examples)
Of course, at bridal shower party, it is very important to express your love and appreciation to the bride and to find the right words for this. Our few examples of bridal shower speech from a maid of honor will help you to make a success.
«Today, dear, you say goodbye to girlish entertainments, festivities until late and unmarried life. Our beloved, let this bridal shower be remembered forever, let this evening leave warm memories of your friends and happy emotions. Be happy in marriage and strongly loved.»
«My wonderful girls today we gathered to say goodbye to the maiden bachelorhood of our beautiful bride. Today you are still a bride, and tomorrow you will be a magnificent and best wife. Sweetheart, may you never regret your choice, let your King treat you like a Queen, let your family life not be a hindrance to our warm encounters and girlish secrets.»
«Dear girl, our little bride, you suddenly become a wife for us. Congratulations! We wish you eternal, unquenchable love, a husband, affectionate and sympathetic, able to please a lady: to make flowers every day, branded clothes, diamonds, perfume … In short, a girlfriend, be happy!»
«Dear our friend! We wish you that your family life was an active, fun, stormy and full of bright unforgettable impressions as a bridal shower, which we will organize for you today. And we will walk for glory!»
«We want to take this moment to conduct of the bride in a new life with joyful! Therefore, we walk until the very last minute to remember every moment. Everything that happens this evening will remain in our memory forever. Our congratulations sound in your honor from the bottom of the heart, our dear friend! We share this joy with you!»
As you can see, all these inspirations for your bridal shower catch speech are very intimate and touching. You'd mention how you met the future bride and your brief story. Such things always sound sentimental and sweet. If you were turned a witnesswhen she met her The One, don't skip to tell this nice detail. And what is more, is that a proper speech needs a positive and epic ending. So, just "Cheers!" would not be enough. For this purpose, use a classic quote, words from your common favorite song or just some special phrase familiar to you and the future bride.