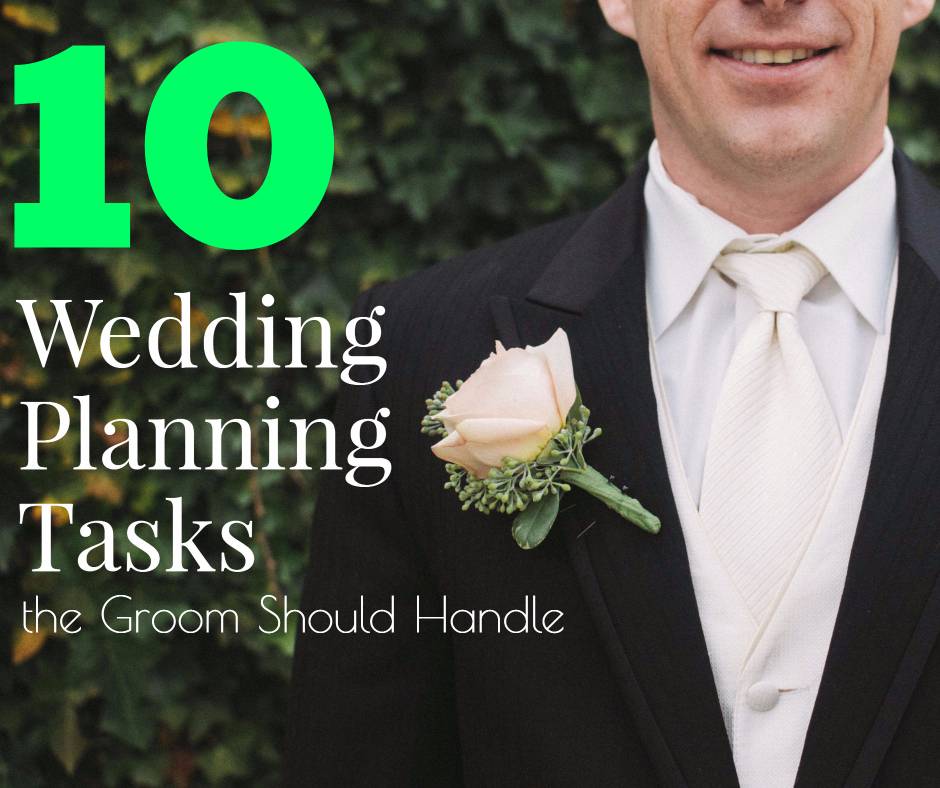 A groom should always try to help take some weight of his bride's shoulders when planning for a wedding. Doing this will allow your fiancé more to work on different tasks and give you an active role in the wedding's planning. Listed here are ten tasks that you can tackle to make your wedding the best that it can be.
Draft your team
Pick out the bros you want to stand with you by the altar. This entourage can consist of your closest friends, siblings, and your future brother-in-law. It is important to let them know what the groomsmen's duties are and give them ample time to decide if they're up for the task.
As a way of saying thanks for your buddies agreeing to be your groomsmen, it is tradition to give them gifts. This can be something as simple as cufflinks, as fancy as a watch, or even tickets to an NBA Playoff game. To go the extra mile, consider giving personalized gifts for your groomsmen.
Pick a best man
Your best man will be your right-hand man during your wedding day. This is usually the person who you are closest to. It may be a family member, a childhood friend, or even your buddy who introduced you to your soon-to-be wife.
Usually, your best man has more responsibilities than the rest of the groomsmen. They are usually the ones who plan out the bachelor party. Let your bro know about this and make sure to show him that you are grateful for them accepting the role.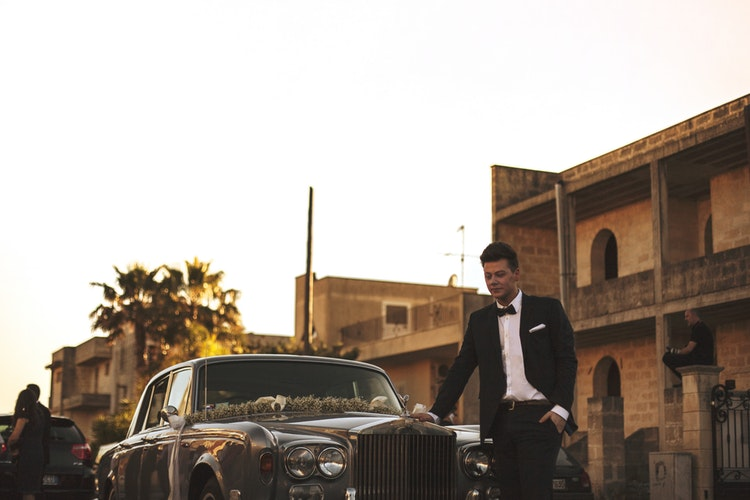 Narrow down your guest list
The guest list is highly dependent on the scale of the wedding. Sometimes, when it is a large wedding, it can be difficult to know who and who not to invite. If this is the case, it would helpful to plan alongside both your parents and your fiancé's parents on who gets to go.
With more intimate weddings, it's usually just family and your closest friends who get invited. It's best to discuss this with your future wife when this is the case.
Get a marriage license
Keep in mind that particular areas have different requirements for a marriage license. You should also have it processed at least one month before your big day. Make sure you have everything you need beforehand so the whole thing runs smoothly.
Shop for the wedding rings
There are more types of wedding rings than you would think. Size, metal, gems, fit – there are a lot of factors to consider when selecting a wedding ring. Some couples like to keep things simple while others like intricately designed rings. If you and your fiancé can't decide which ones to get, consider designing your own wedding ring.
Book pre-marriage counseling.
You love each other, no one is arguing that.  You still have to integrate your lives together which is what preventative pre-marriage counseling is all about. Start life together on a good note. If you're in a metro city like Boston, BetterHelp can be a big help for you and your partner.
Suit up
Like choosing a wedding ring, there are also many factors to consider when picking out a suit. Your outfit should match the venue and overall theme of the wedding. Find out what types of suits are appropriate for your wedding and make sure that it complements your bride's attire.
Book the venue
Of course, you and your soon-to-be wife should decide together where your wedding's venue is going to be. You should handle all the bookings and arrangements so that she has fewer tasks to worry about.
Plan the honeymoon
It is essential that you budget your honeymoon correctly. That way, you won't end up burning all your finances in a single week. When going abroad, you should consider learning more about the country and its attractions beforehand.
You and your fiancé should also plan together where the honeymoon should be. That way, you know that you both will enjoy it. After planning it out, you should make all the reservations and arrangements as well.
Hire the entertainment
Usually, it's the groom's task to hire the entertainment. Whether you decide to hire a DJ or live band, make sure that they are capable of keep everyone in a great mood and also creating a romantic atmosphere when the situation requires it. Let your DJ or band know what songs you want played so you can make your wedding more personal.
Stock the bar
You and your wife may enjoy a good glass of wine, while majority of your friends may enjoy craft beers. Find out what people enjoy and stock up on that. Having a diverse selection of different types of alcohol is also a way to ensure everyone has a great time.