Well hello, March! Spring is just around the corner (hopefully…we're still in the single digits here in Vermont!) and we're kicking off a new month with a great giveaway. Paloma's Nest is giving away a $75 gift certificate to one special Sweet Violet Bride reader and it could be you! The husband and wife team behind this beautiful brand creates keepsake gifts for weddings and all of life's special occasions. These pieces are entirely handcrafted from the finest materials and every little letter and detail is hand stamped. These modern heirlooms are absolute treasures and will make the perfect addition to your special day, and can be handed down to future generations.
Paloma's Nest became known for the conception of the Ring Bearer Bowl™. This tiny ceramic dish is intended to replace the ring "pillow" in a wedding celebration, and has created a new tradition in ceremonies around the world. Enter below to win a $75 gift certificate to use toward any special Paloma's Nest item of your choice. You can get up to 5 entries!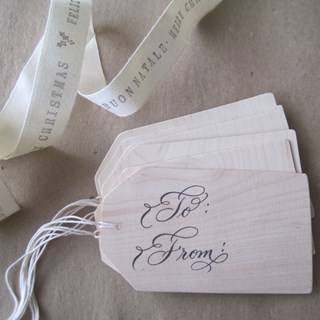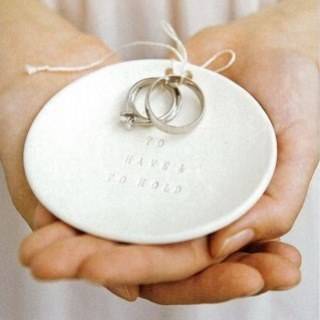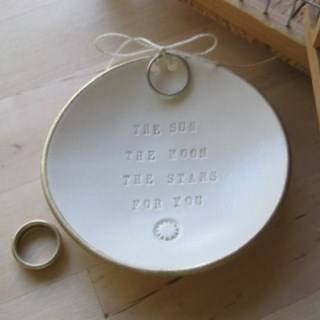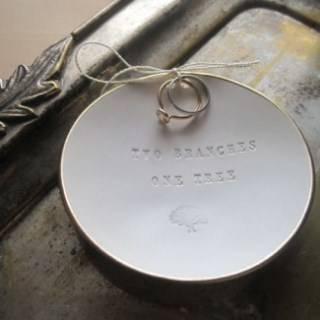 Enter before 3/10/14 at 11pm Eastern Time. A winner will be announced within 24 hours after the giveaway closes. U.S. and international entries welcome, though please note if the winner is not from the U.S. they will need to pay a small shipping fee.