If you're looking for pretty little treasures to include in a gift basket for your bridesmaids or just some fun pieces for yourself this spring season, then you'll want to check out Bling Jewelry. My personal favorite selections are the ones you see below; delicate nature-inspired stacking rings, modern knuckle rings, and chic cocktail rings. I've been wearing these all month and am in love with all the different ways and combinations they can be worn. And if these aren't your cup of tea, they have SO many other styles of rings, necklaces, and bracelets to choose from.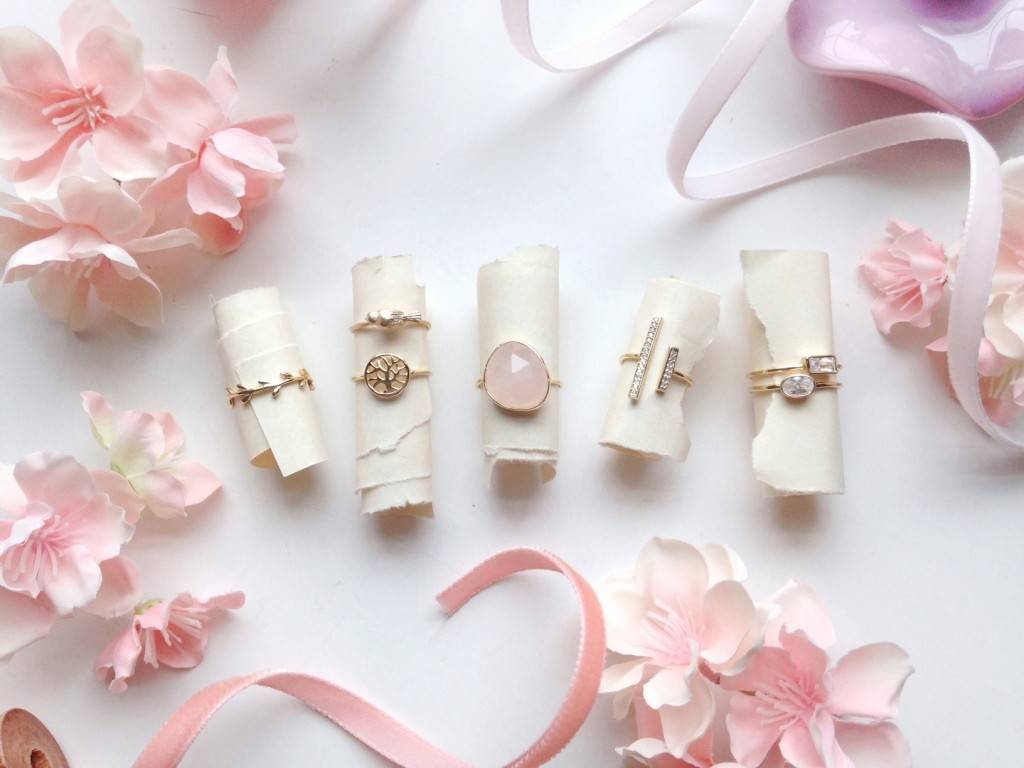 I made sure to get a selection of rings in a variety of sizes rather than ordering them all in the same size so that I can play with different variations on my hands. Some were a size 7 or 8 and others size 5 for "midi" sizes like the leafy one on my pointer below (from their natural vibe set).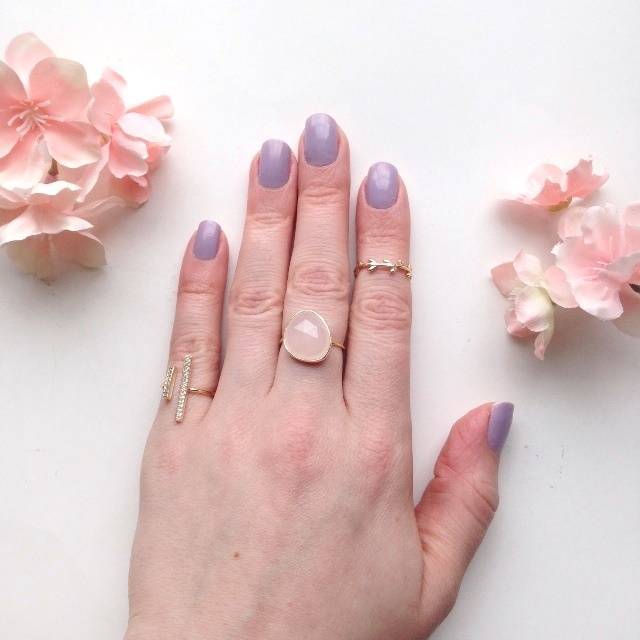 Left to Right: Modern Knuckle Ring, Ring Around a Rose, leaf ring from Natural Vibe Set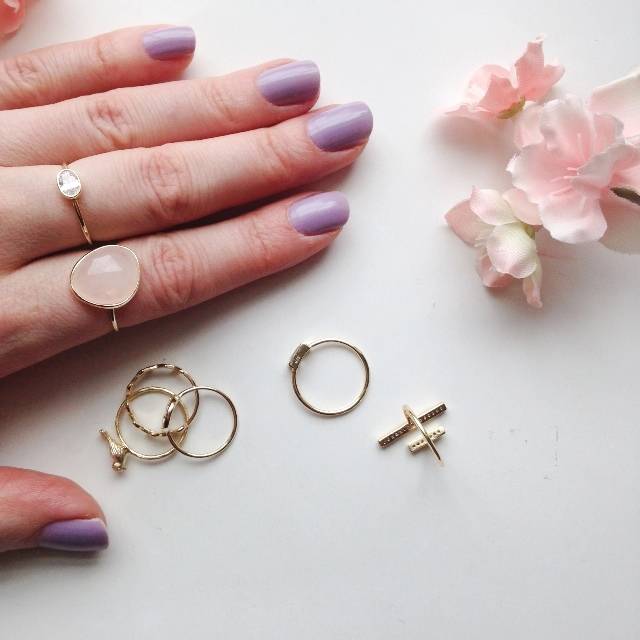 Oval ring from Stackable CZ Set, Ring Around a Rose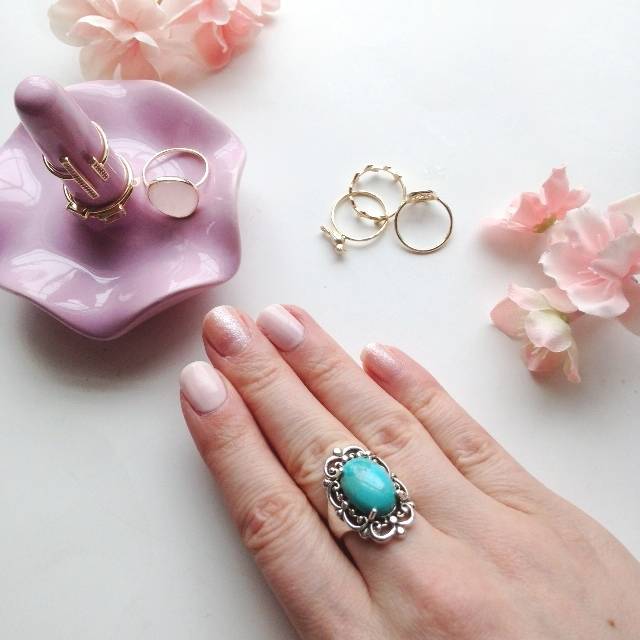 I also love this Teal Flourish Ring. It's big enough that I call it a cocktail ring, but it isn't so huge that it gets in the way or feels awkward. It's made of .925 sterling silver, compressed natural turquoise. It goes with so many outfits.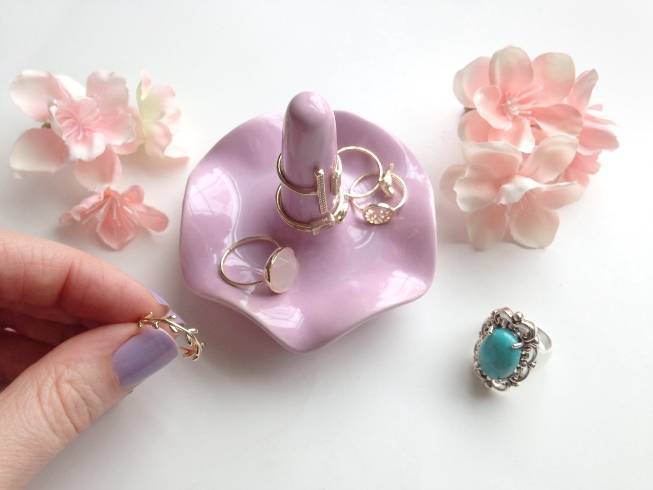 Cute ring dish from Michael's Stores.
Bling jewelry also has a large selection of sparkly wedding and event jewelry. Plus I have a special coupon for you guys! Use code BLINGCOM to get 10% off your entire order.
Photos by Naomi Farr
FTC: This post includes free samples, and affiliate links but all opinions are my own, as always. I only share and recommend products I truly love!