I'm always excited to see what designer Freya Rose comes up with next and this year she has launched into the luxury occasion market with the 'Hanami Collection' for 2014. Inspired by the Japanese parties during the cherry blossom season, it is the most opulent collection to date. Using the most intrinsic hand embroidery and the finest quality materials and crystals, every style is so delicate, beautiful and full of exquisite nature inspired detail. Hand embroidery is a true British craft and Freya Rose is passionate to be offering this service in a contemporary designer style. We're in love with these works of art!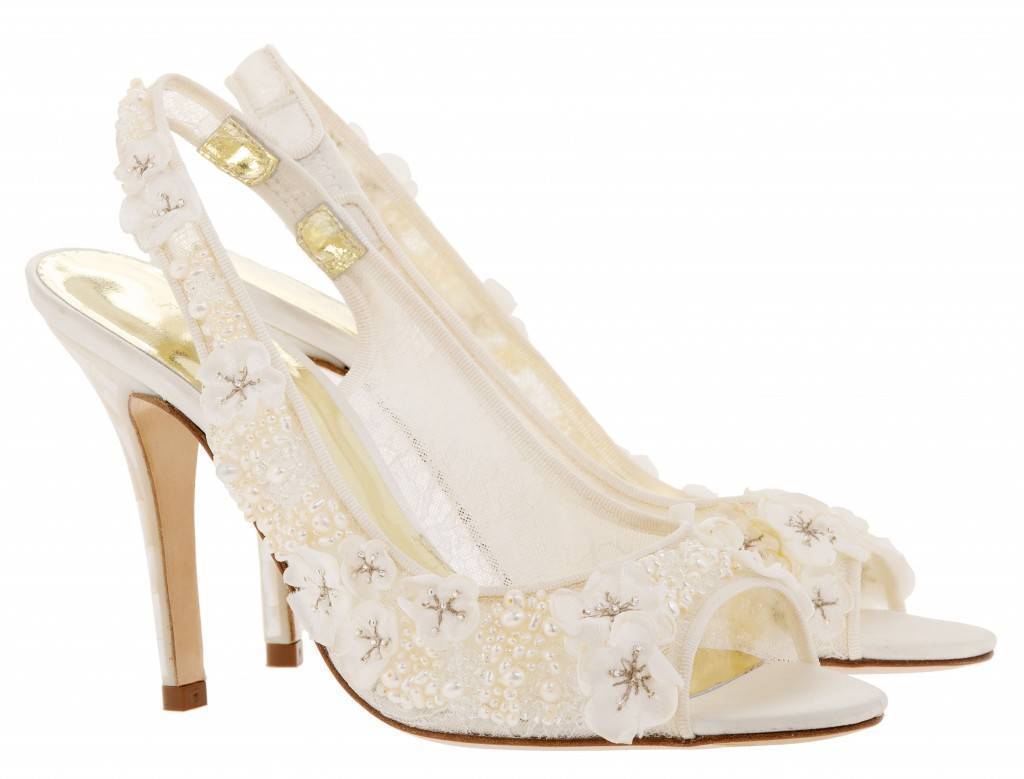 'I often tend to be drawn to the Orient for inspiration… for their culture, art, architecture, films and beautiful landscapes. The new 'Hanami' collection is inspired by one of the most beautiful natural sights in Japan -Groves of Cherry Tress in full blossom. The Hanami tradition is to have both daytime picnic parties and moonlit soirees. It's the most magical time.' The collection represents both day and night visions, and incorporates shoes adorned with real pearls and opulent beads, using innovative and intrinsic hand embroidery' – Freya Rose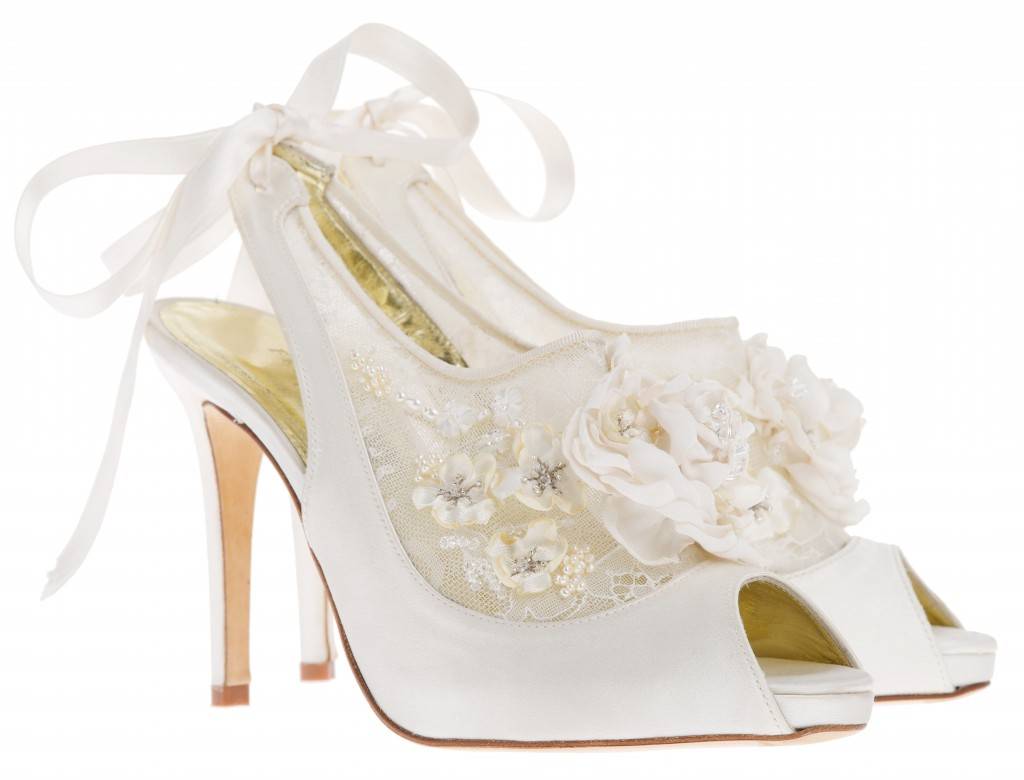 In Japan the cherry blossom symbolizes feminine beauty, the feminine principle, or love in the language of flowers. In Japan cherry blossoms also symbolize clouds due to their nature of blooming en masse, besides being an enduring metaphor for the ephemeral nature of life, an aspect of Japanese cultural tradition that is often associated with Buddhistic influence.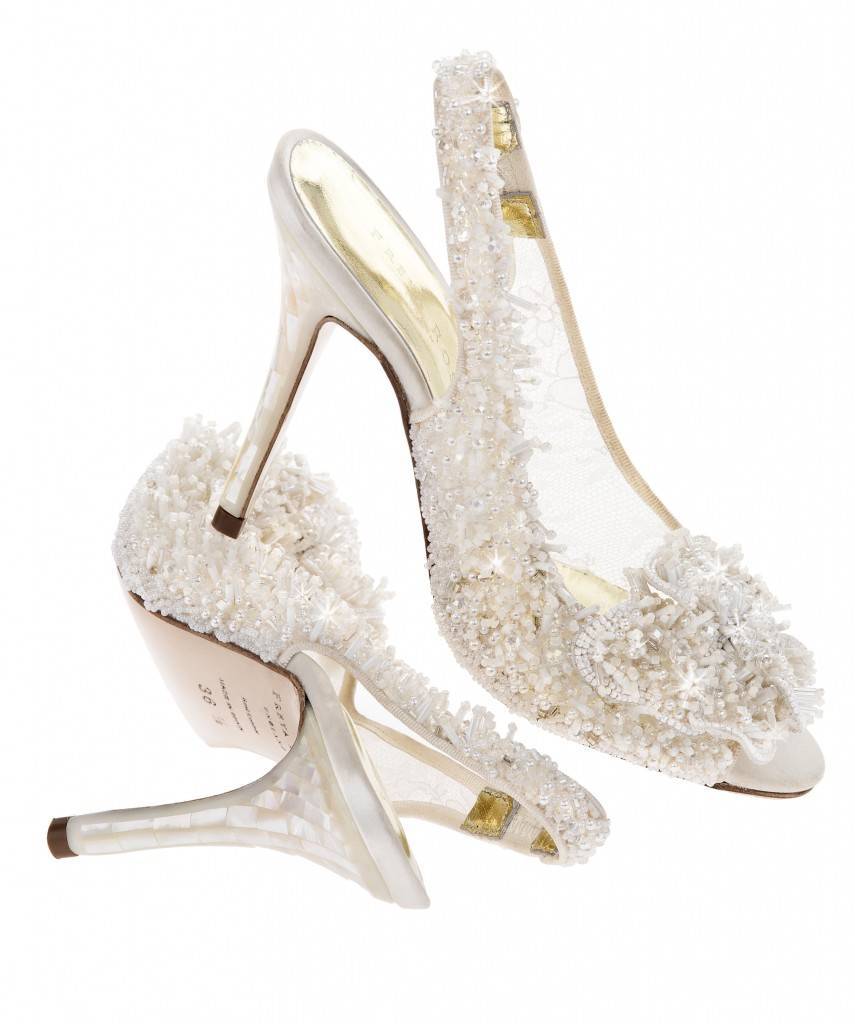 Day Styles – Mio, Reiki, Yuuka – Represents the ethereal beauty of the cherry blossom in there daytime glory. Embroidered with real fresh water pearls, mother of pearl heels / beading and hand crafted silk flowers.
Night Styles – Kiko, Miko, Hiko, represent blossoms shimmering in moonlight and natural shadows of dark out lines – black and gold symbolizing the essence of Japanese traditional styling. Using Gold plated hand made flowers, gold thread and Japanese clay beads.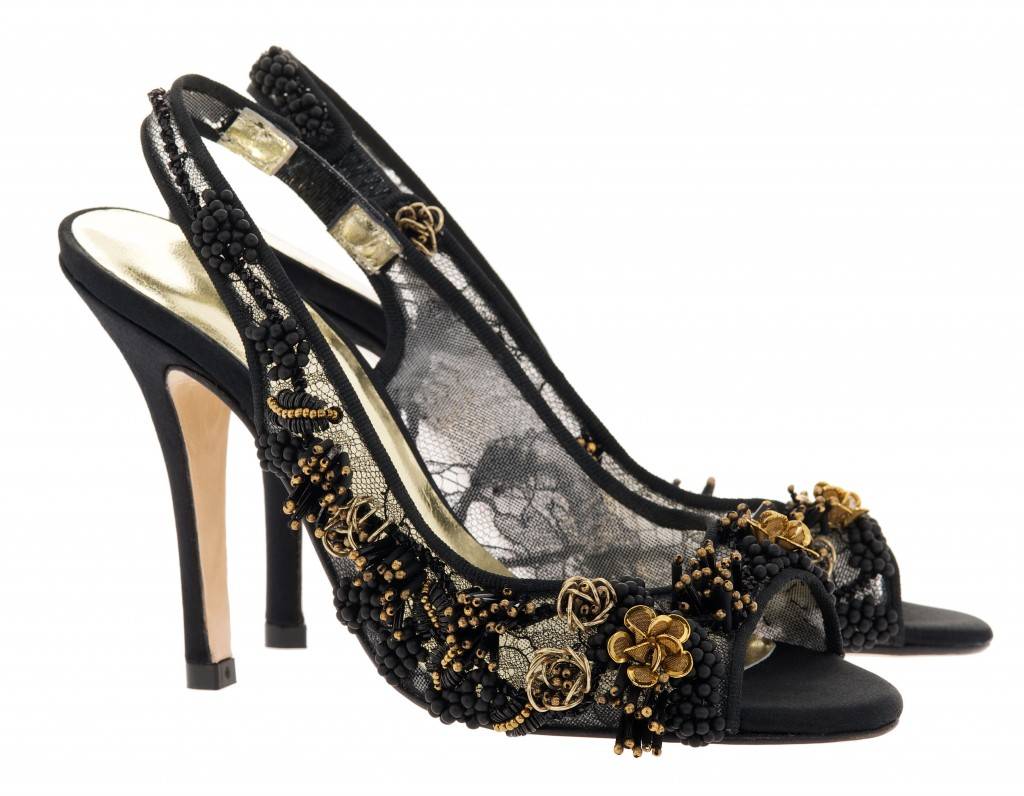 What is truly unique to the industry, are the Freya Rose styles made with uppers from lace or organza that have been made without a leather lining in order to create a light shoe that can be hand embellished to personal specifications. The detail on the uppers is hand embroidered after the shoe has been made, which is a complicated process requiring highly skilled craftsmen to embroider rare and unusual materials to the edge of the piping, right down to the feather edge of the sole to create truly beautiful and high end couture works of art.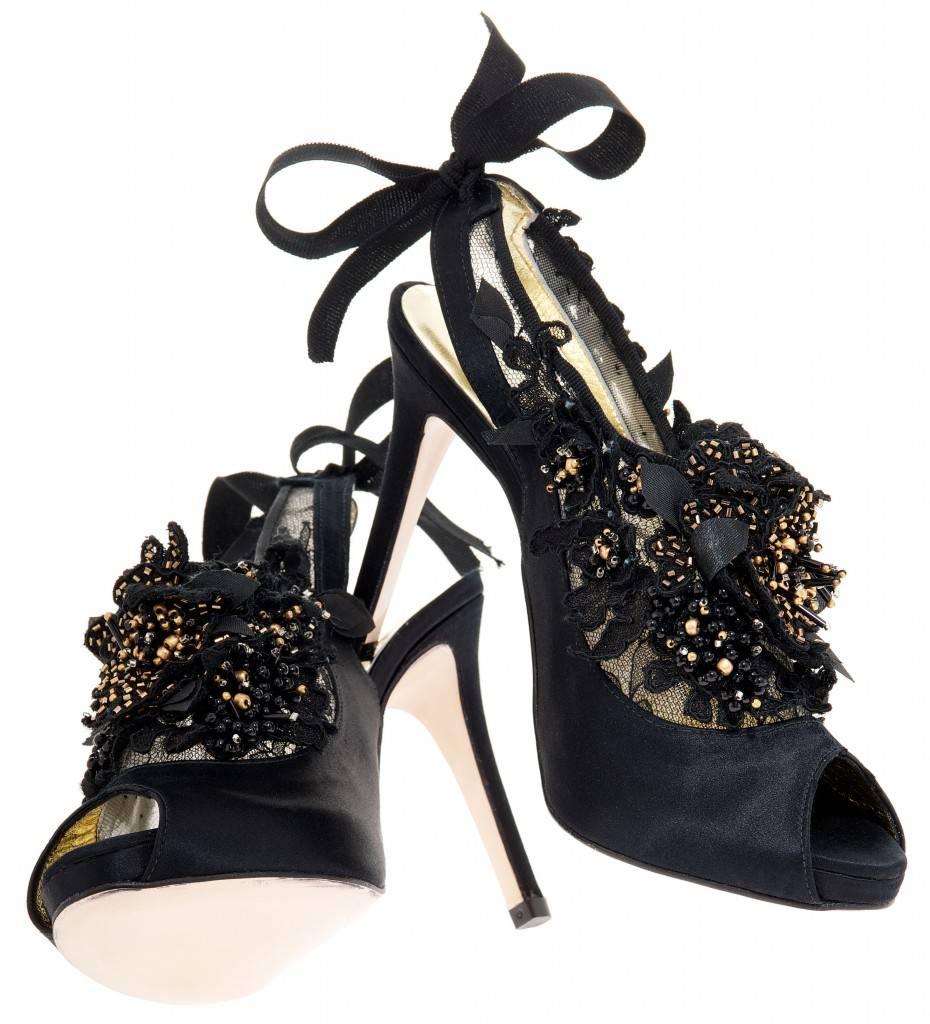 See more at freyarose.com. She also makes pretty shoe clips that you can add to any shoe of your choice!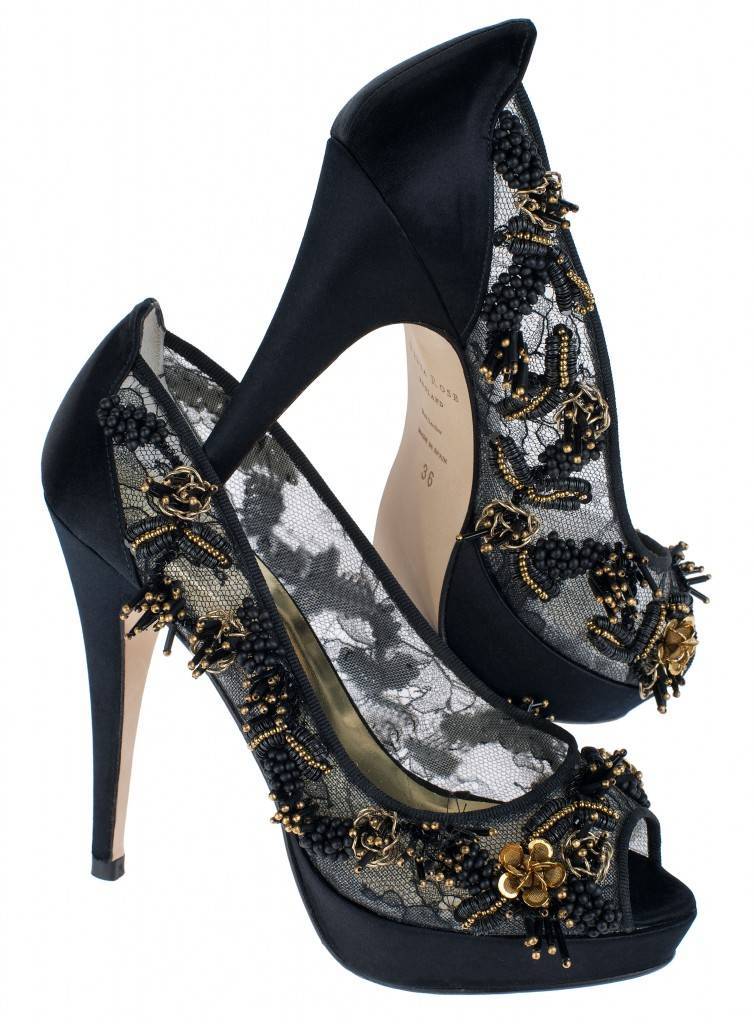 Photos courtesy of Freya Rose London