Interested in booking a live band for your upcoming wedding? Why not go for the ultimate Emerald City Experience!? Yes, the country's legendary party band is now in a small form-factor, specifically tailored for the best wedding entertainment experience. Introducing Elevation – a 6-piece, uber-talented group of singers and musicians that will surely elevate your wedding party and fill your dance floor all night long!
We interviewed Deno Taglioli, producer of Elevation and creator of Emerald City Band, to know more about this amazing band see what they have up their sleeve.
Can you tell me what prompted you to start Elevation? What's the story behind its birth?
Emerald City and its 13-member band have been at the forefront of the high energy, party scene for over 3 decades. In 2018, the community asked us to create a smaller band that still can bring that high energy, fun, interaction, and quality that the Emerald City bands are famous for, so now please welcome, Elevation.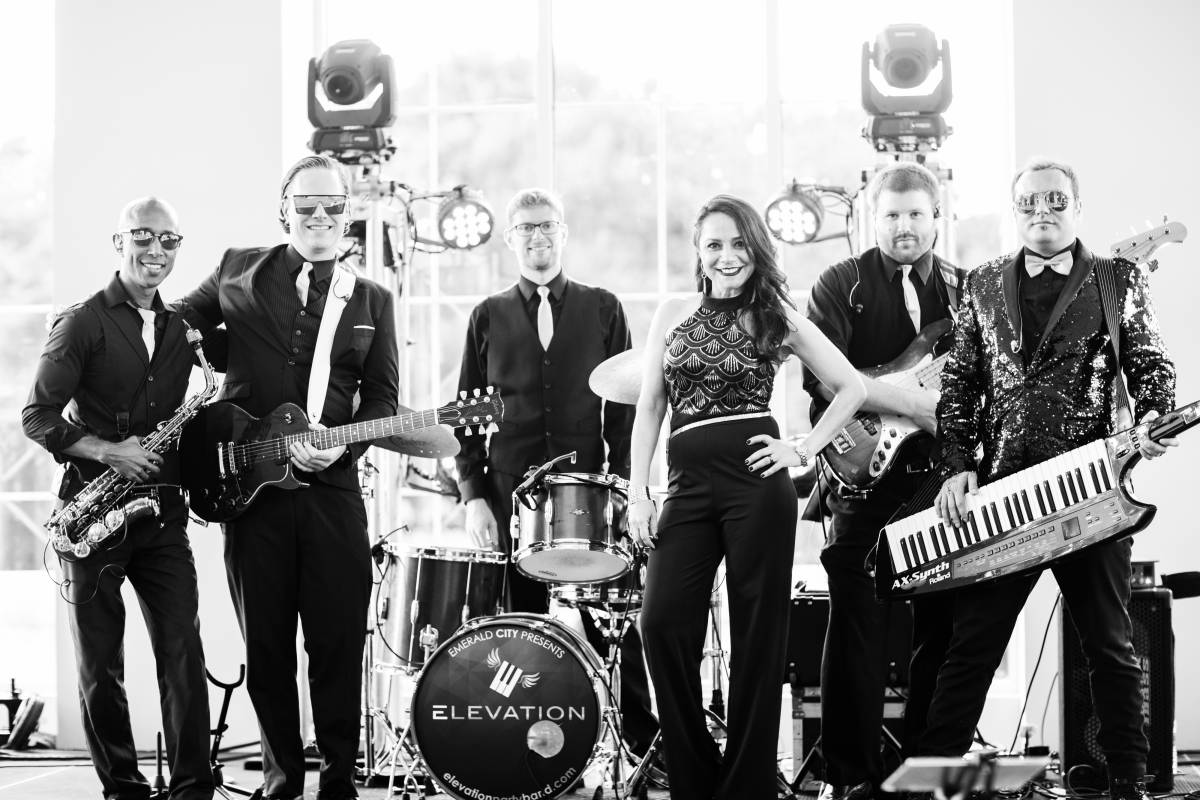 How is it any different from the other bands?
Our clients love the fact we now have a 6-piece band that offers size and pricing flexibility while not sacrificing the quality & energy the Emerald City bands are famous for. Uniquely, Elevation also gives our clients the modular advantage of being able to add extra singers and horns if needed.
Who is the perfect client that you think will enjoy hiring Elevation?
I think anyone who's looking for a band that's versatile, interactive, fun that can play a wide range of party songs from Sinatra to Ed Sheeran to Earth, Wind, and Fire will have a blast with this band.
How much in advance does a customer need to book?
We are now booking the rest of 2019, 2020 and beyond. As long as we have availability for your date, we can make it happen quickly.
Where do you see Elevation in 5 years?
In 5 years, we fully expect that Elevation will become the first choice in the smaller band, high impact world of party band entertainment.
There you have it! Everything you need to know about Elevation and their continuing legacy of EC Bands' top-notch party music. You can also check out this promo video and watch a sneak peek of their amazing live performance. If you have any inquiries, or simply want to book them right away for your upcoming wedding, visit their website and be part of Emerald City tradition.