There are some days when we enjoy looking at grand weddings with over-the-top styling and mind-blowing details. But there are other days, when we enjoy looking at intimate weddings with simpler décor with a modern approach on the bohemian design. (Don't get me wrong through, both kinds are beautiful!) What we have for you today, is something out of the vintage concept with bohemian elements in an outdoor setting. This styled shoot is brought to us by Saldana Vintage that offers style-conscious brides with a collection of eco-friendly, one-of-a-kind wedding dresses made from authentic vintage laces. You will totally look chic and classy without compromising the most important elements. More of the details as you scroll through Nichanh Petersen's snaps below!
We're All About the Details!

The Ethereal Dresses
The Saldana Vintage bride is described to be a confident, free-spirited, nature lover who embraces effortless beauty. Their ethereal dresses are a perfect match for such a bride with modern silhouettes and dreamy vintage lace patterns. Each dress truly feels like it has a story to tell!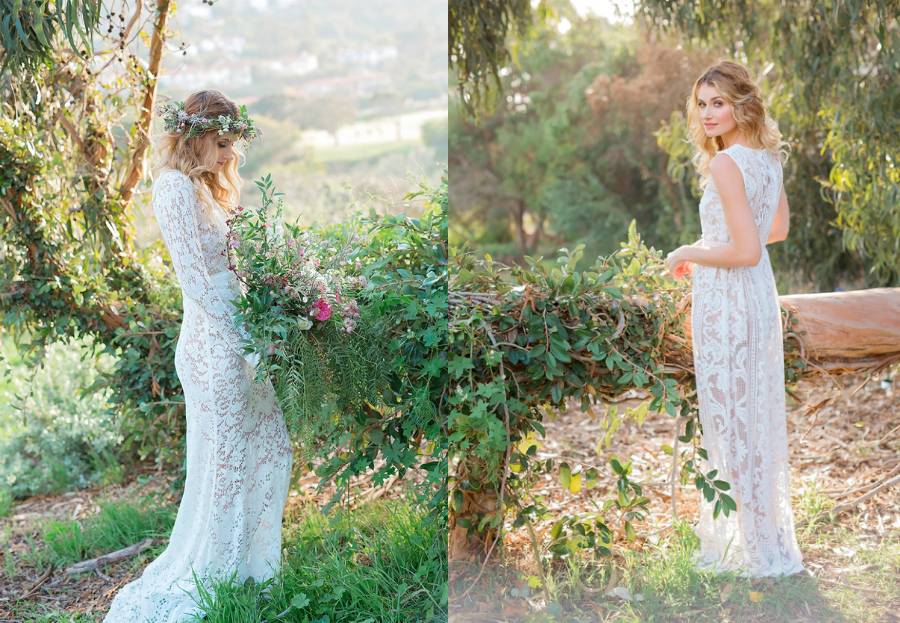 Saldana's gorgeous dresses are each unique thanks to the one-of-a-kind laces used, so most brides will have the option to wear a non-traditional wedding dress that no one else in the world will have. Ladies, gotta love that, right?!
The Boho Chic Decor
The braid dream catcher was made last minute by Carmen Navarro Design by simply using yarns and a stick
from the tree in her backyard. She just tied and braid the yarn in different length of give the Boho look with the
effortless style and Katie from Going Steady Studio add some of her flowers add to it.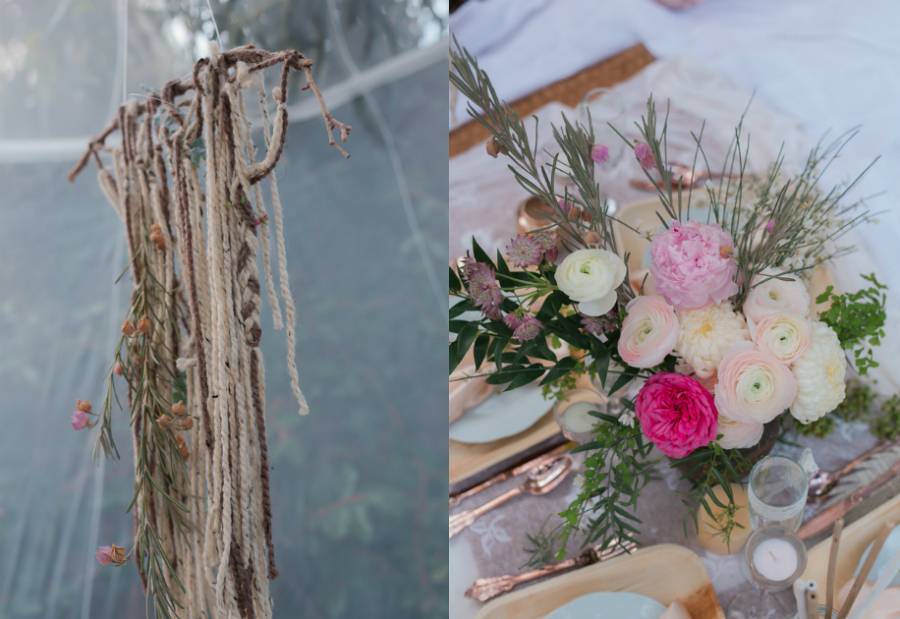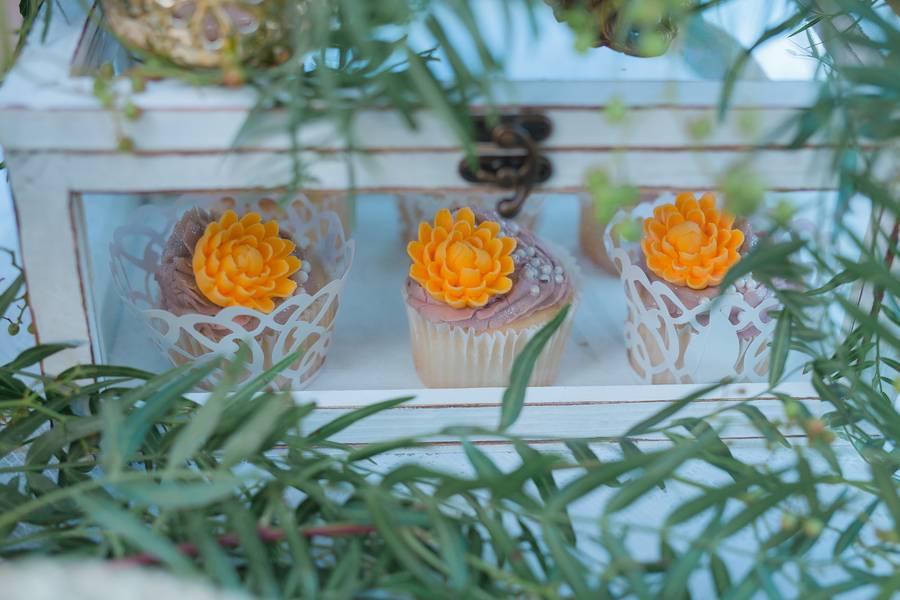 The Rustic Florals and Teepee
Katie from Going Steady Studio made all of bouquet and head piece all on-site by tying what she had brought
and what was on the ground. Creative and ingenious!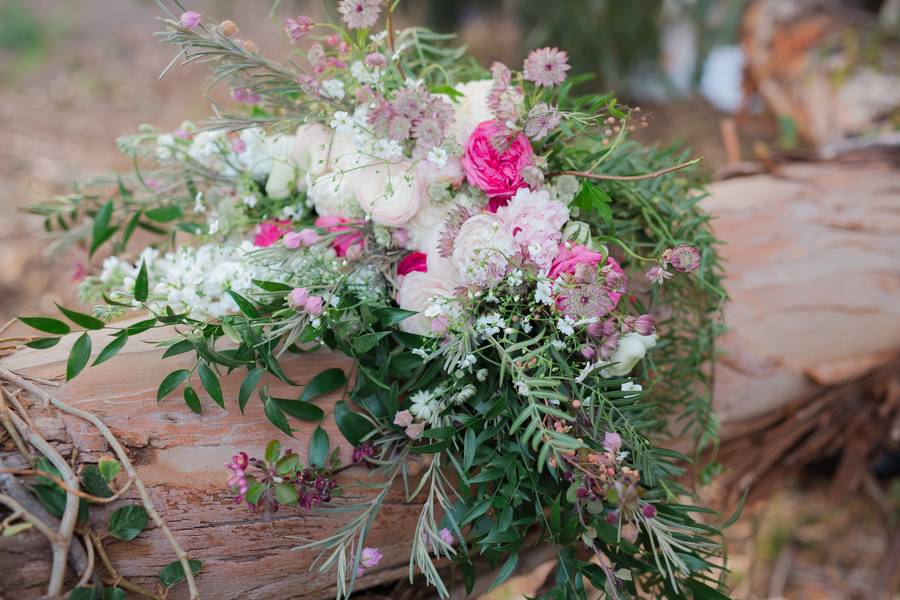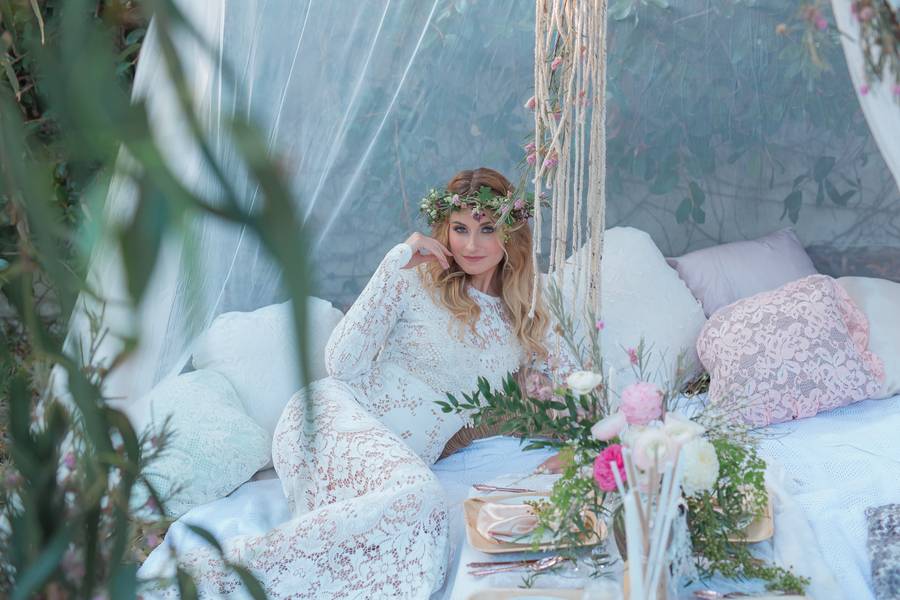 The Stylized Cake
This styled cake from Irene's Dessert Table together with Blaque Iris Catering & Event Planning is definitely perfect for this boho theme. Flowers and baskets that show a rustic aesthetic.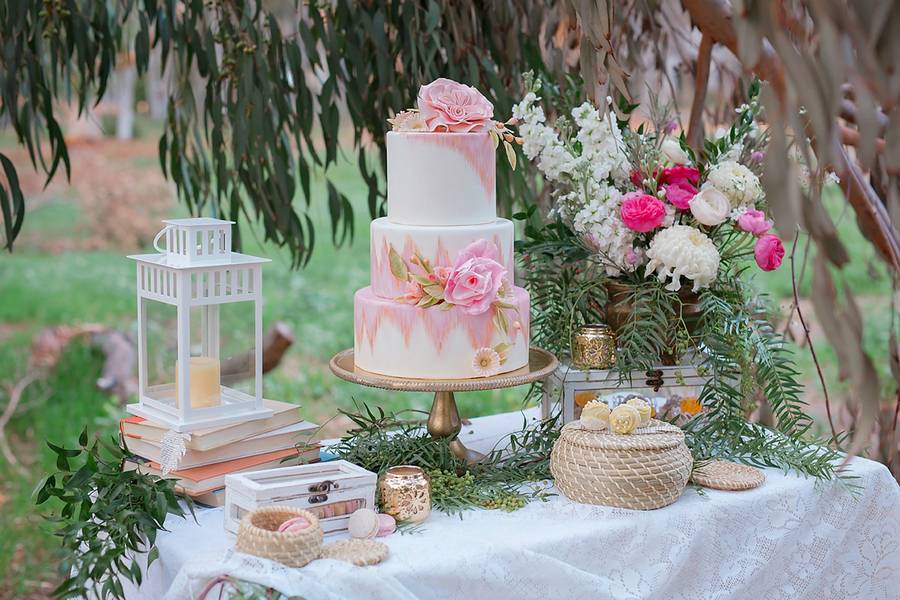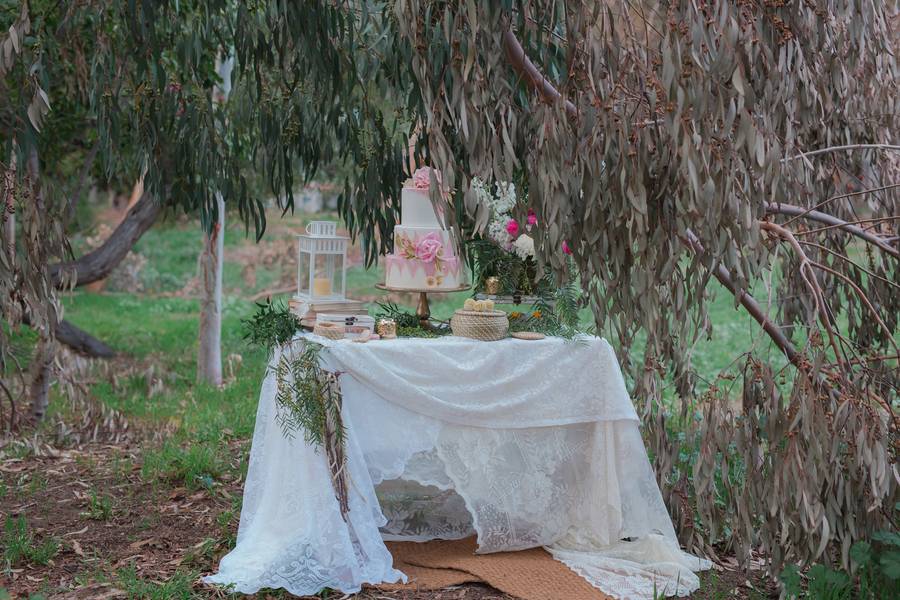 Take this Advice
You don't have to spend a lot of money if you can think out of the box. Keeping it simple is always key and making sure what you have is timeless and effortless. ~Nichanh Petersen/Photographer
Money Matters
$5,000 – $10,000
About the Photographer
I hold an incredible passion for life, love, and documenting the emotional moments that add meaning to our lives. My approach to photography is natural and relationship-oriented. I love incorporating lots of natural light in my images to achieve a soft and dreamy glow. I specialized in weddings, engagement and bridal shoots. I do offer portraits session but if I can shoot weddings all the time, that would be my dream. Love seeing people in love and capturing all of the amazing details. I am based out of Los Angles and will travel. My average wedding couple invest between $3,500 to $4,500. I can be contact by email info@nichanhnicolephotos or my website www.nichanhnicolephotos.
Vendors
Photographer:  Nichanh Nicole photography
Bakery: Blaque Iris Catering & Event Planning
Design and Decor: Carmen Navarro Designs
Floral Designer: Going Steady Studios
Cake Designer: Irene's Dessert Table
Makeup Artist: Makeup by Treevg
Model:N/A
Bridesmaid Dresses:Saldana Vintage