If you like natural style but not so much that a barefoot wedding in the woods is your ideal, then don't worry. You might have your sights set on a venue with a bit more luxury and you can still find the ultimate dream location at which to tie the knot. There are some beautifully luxurious options out there, and we may just have the right ideas to make your dream wedding come true.
A luxury hotel can easily host all your guests and take care of a lot of the details for you. The Ritz Carlton is one of most popular luxury hotels in the United States, offering opulence and extraordinary service from their wedding specialists. You can incorporate natural details on your tables, in your floral design, and how you accessorize you and your bridesmaids. In many areas you can find a luxury hotel that has beautiful gardens on the grounds, or a nearby park to have your ceremony at.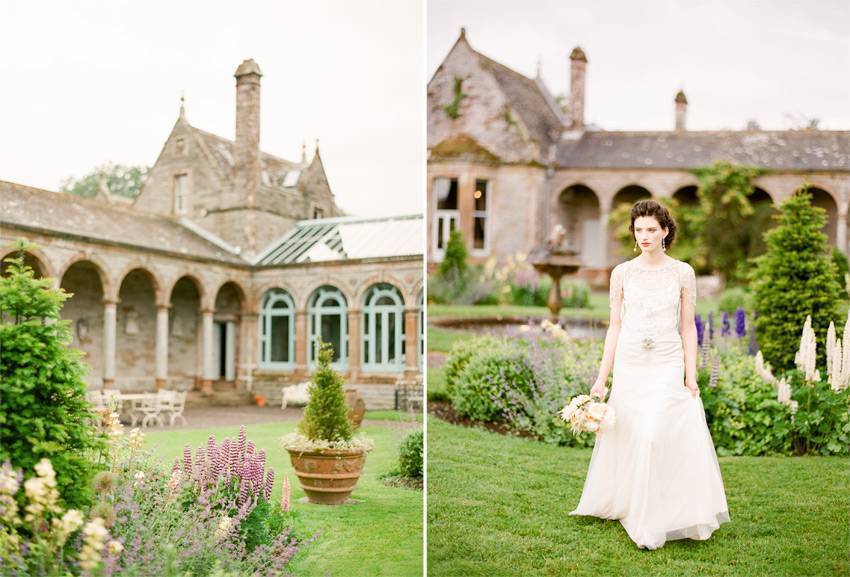 Photo by KT Merry
Of course, if you choose to travel for your venue, it opens up the world to you in terms of choice. You could choose to marry at a luxury hotel near your honeymoon destination, whether it is near home or overseas. Budget may determine some of the aspects of your wedding but don't let this hold you back from marrying in your dream venue.
Castles are some of our favorite luxury venues because they offer the lavish feel of another era. They can be found all over Europe, but those in Ireland or Scotland seem to be most popular for a fairytale wedding. The weather may not be choice, but the elegant interiors of the castles should more than make up for it. There are also a few castle sin the United States believe it or not! And for luxury venues with outstanding landscapes (think vineyards, and five star mountain resorts), there are hundreds of places all over the United States. Aspen and Lake Placid come to mind. They can fill you with awe and add that extra special something to your wedding photography. For more ideas on the best of luxurious wedding venues, look online, or find venues at Dreamwedding.
You don't have to choose just one venue. You could choose a small country garden to marry in, and then move your party to a big fancy reception venue in town. Alternatively, if your state allows, you can marry on an exclusive beach or a celebrity owned lake before taking to a luxury restaurant or hotel for your reception. If you have particular landscape shots in mind for your photography, don't hesitate to hop in the back of a wedding car for an hour or so to complete your album before heading on to the reception.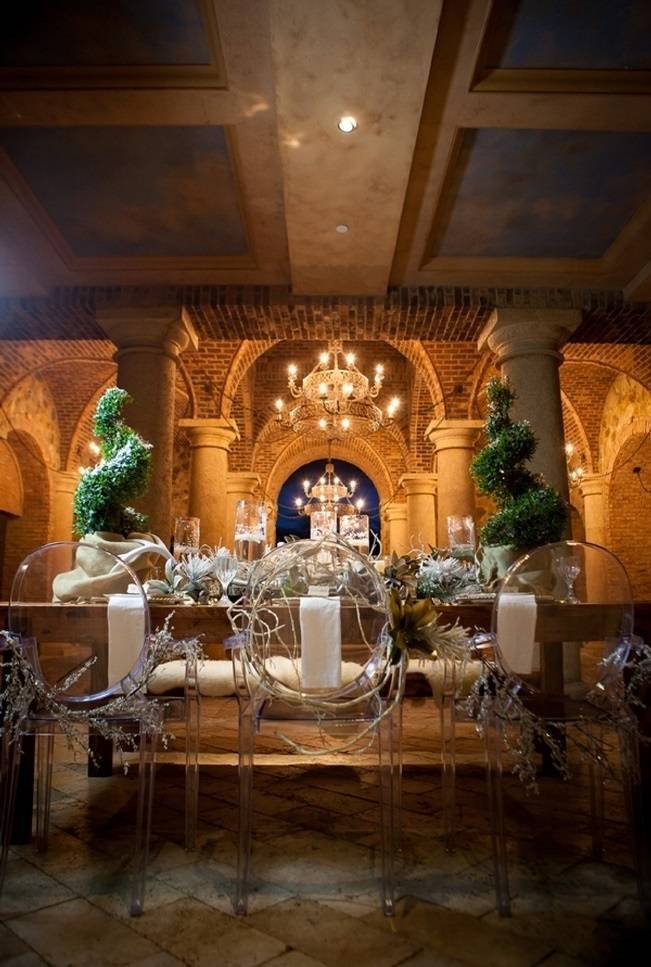 Photo by The Story Telling Experience
One of the fun things about a luxury wedding, is that there are often many attractions in the area so that out-of-town guests can make a long weekend or week-long vacation out of the trip. Whichever venue you pick, it needs to be right for both of you, with or without your guests. And in many cases, resorts will send you off with a gift certificate to come back for a free weekend stay on your anniversary.
*This post may contain affiliate links.