A few golden leaves have started to appear here in Vermont, but summer is not over yet! Oh no – definitely not, and to celebrate the last sweet weeks of this delicious season I'd like to share with you a recipe from one of my absolute favorite food blogs, Call Me Cupcake. Based in Sweden, Linda Lomelino creates some super tasty desserts and photographs them gorgeously. This no-bake strawberry cheesecake is such a pretty sight (and look, there's violets on it!) and would make for a fabulous dessert at a bridal shower, wedding, or just because! Read on to learn how to whip this up in your own kitchen.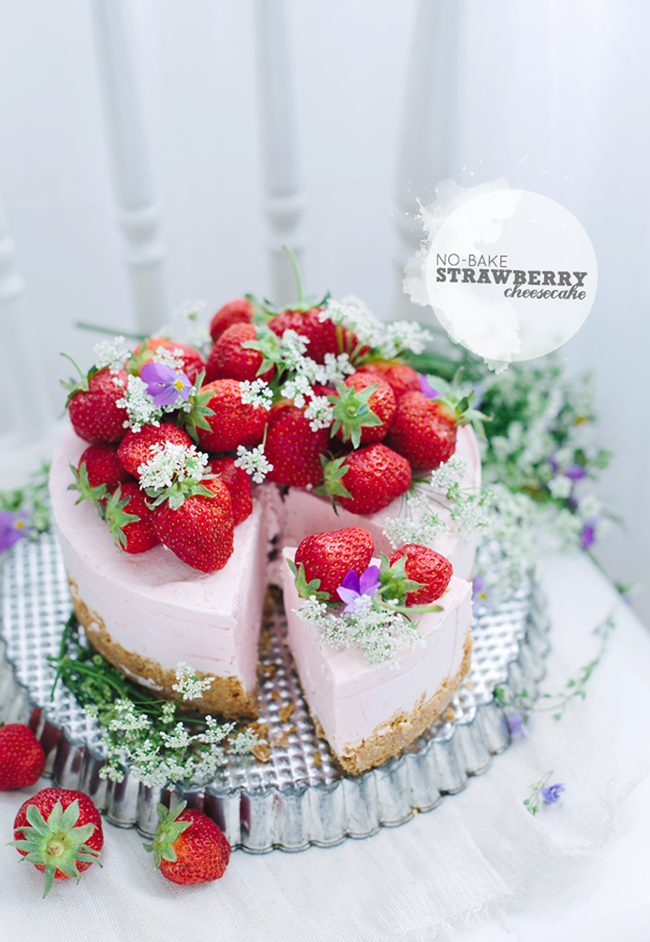 No-bake strawberry cheesecake
11 digestive biscuits (about 5.5 oz.)
60 g butter, melted (4 tbsp.)
200 g strawberries, hulled (7.5 oz.)
175 ml sugar (3/4 cup)
1 lime, juice and zest
250 g mascarpone (9.3 oz.)
300 g cream cheese (11.25 oz.)
400 ml heavy cream (1.5 cups)
Extra strawberries for decoration
Mix biscuits in a food processor until finely ground. Combine crumbs with melted butter. Cover the bottom of a 18-24 cm (7-9 inch) springform pan with the mixture and put in the freezer while preparing the filling.
Mix strawberries, sugar, lime juice and lime zest in a food processor or blender. In a large bowl, combine mascarpone, cream cheese and heavy cream and beat until creamy. Add the strawberry puree and mix until incorporated.  Pour batter over the prepared crust, cover with plastic wrap and freeze overnight. Remove from freezer at least 20-30 minutes before serving. Decorate with strawberries and edible flowers of your choice.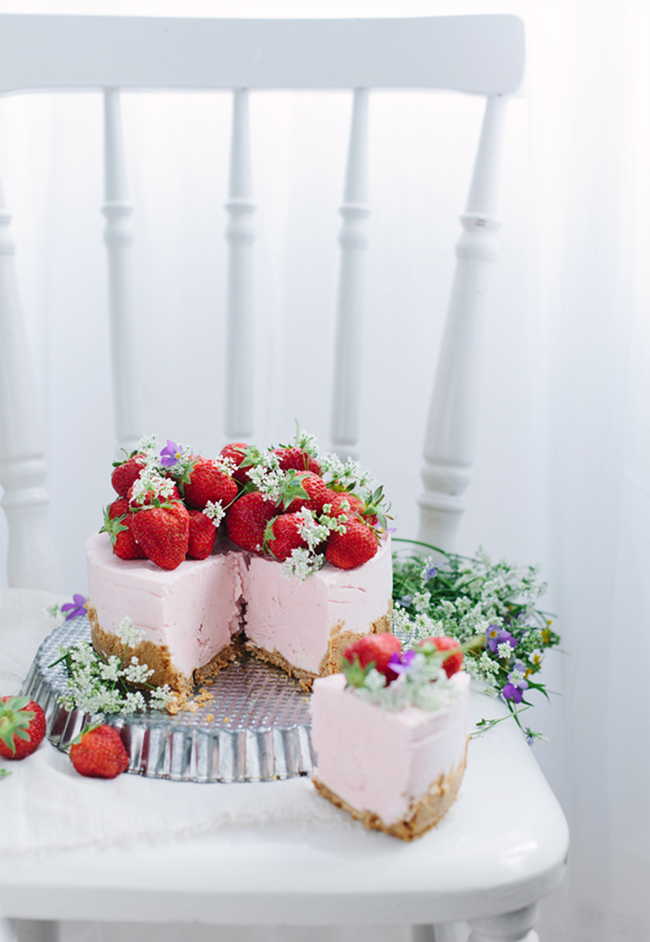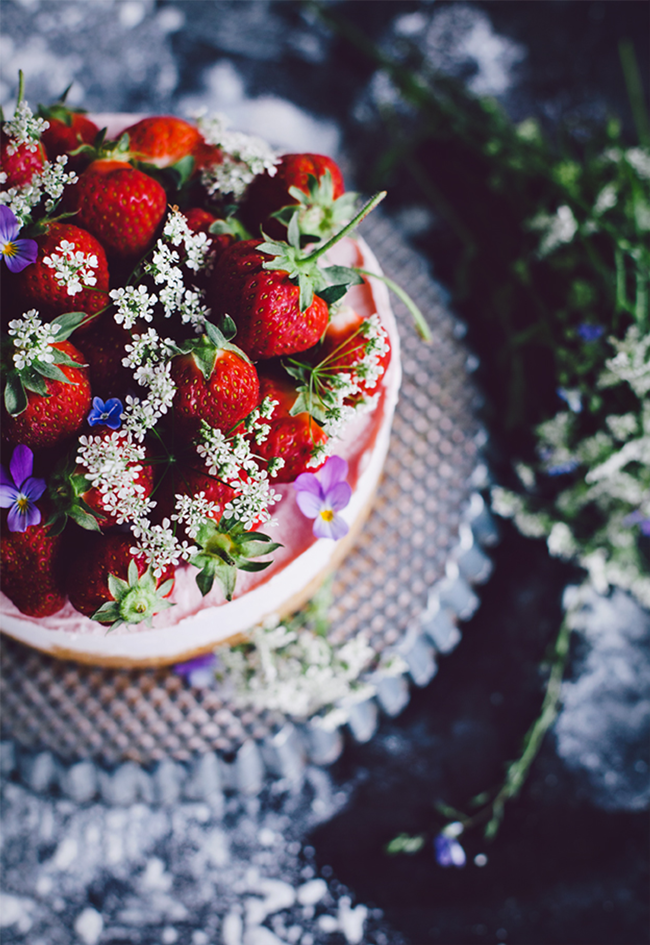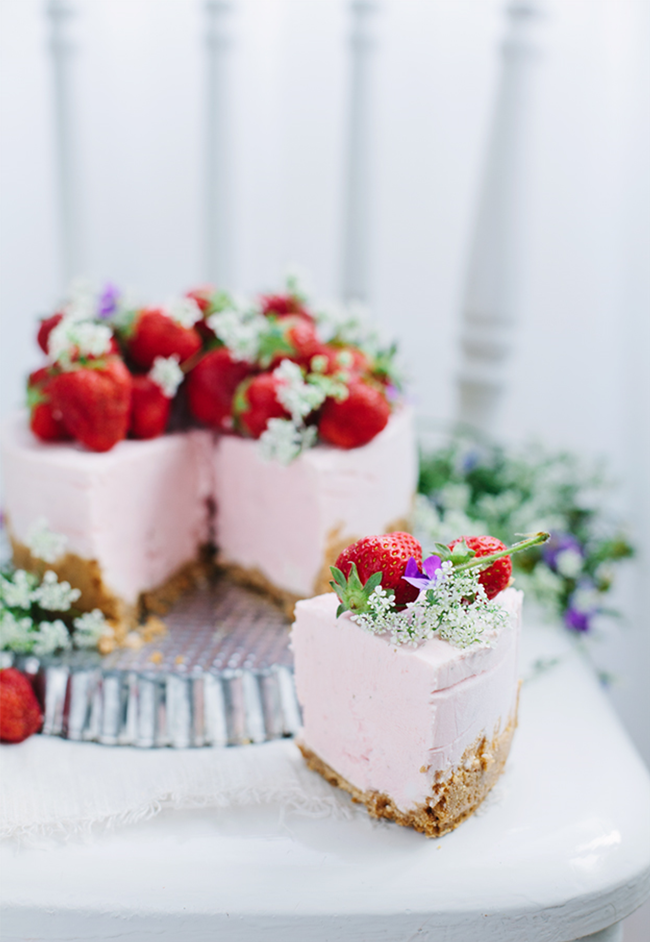 Pictures and recipe from Call Me Cupcake / See more DIY ideas here.