There is nothing more exciting (besides the wedding itself) to a guest than getting that pretty invitation in the mail. If you're looking for a custom invitation experience then working with a designer like Jennifer of White Tulip Designs is a great way to ensure your invites and other wedding stationery will not only be beautiful but also express who you are as a couple. White Tulip Designs' invitation suites reflect Jennifer's passion for painting and custom work. She loves that the stationery industry has evolved in such a way that each invitation is a work of art – one that is uniquely delivered straight into its recipient's mailbox. She believes that innovation and perfection of craft should go hand in hand in every project and loves that each new project brings new challenges and creative opportunities. We're excited to share a few of her lovely designs with you today!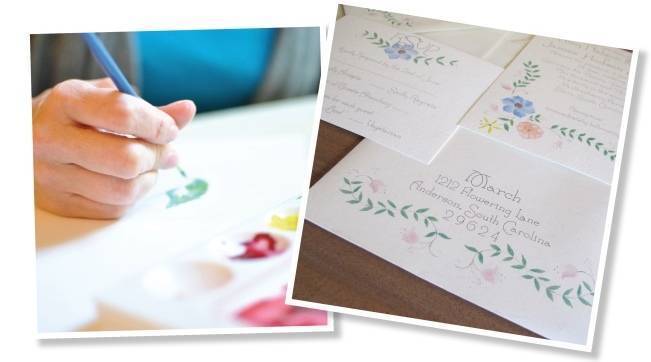 We love the watercolor artwork full of nature inspired details that is the Nellie Invitation Suite. This artwork and design are all original, hand painted artwork.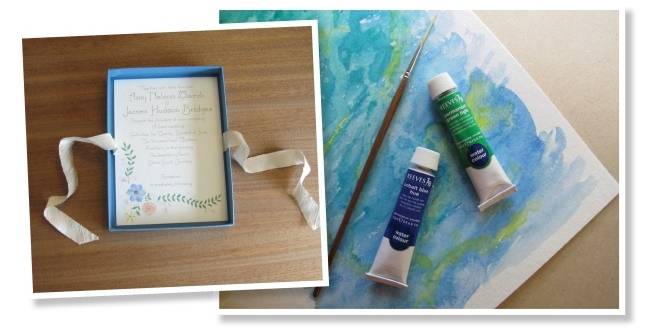 You can also opt for a completely custom design in which you may choose to include designs of an assortment of stationery items for your event.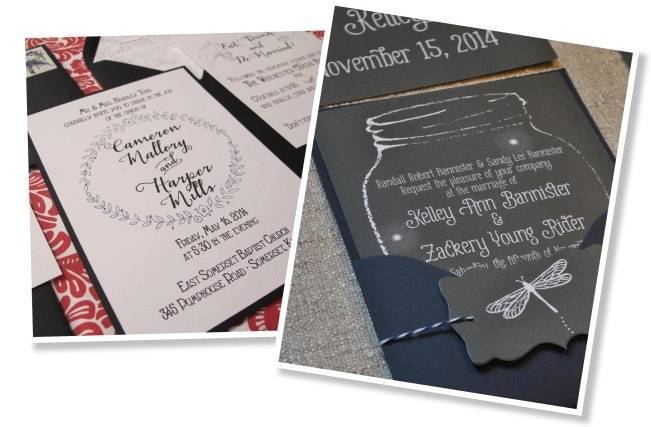 Be sure to check out her Etsy shop for more gorgeous stationery and details (like the blackboard style program and menu posters below), visit on Twitter for specials, Pinterest for more inspiration, and Facebook for news!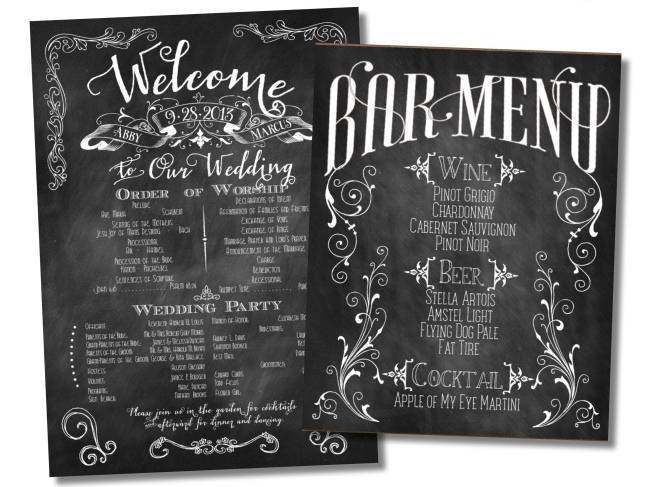 White Tulip Designs also has a shop on Zazzle, where you can find tons of custom postage stamps for your stationery. And there's no charge for custom stamp designs for current White Tulip clients!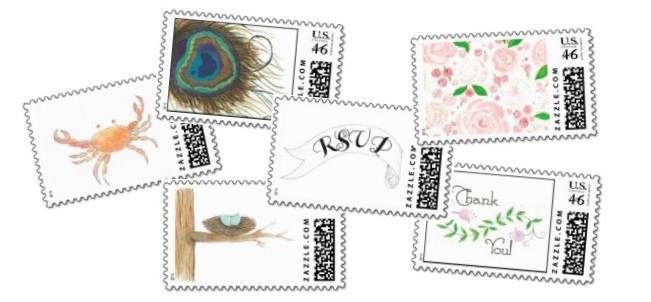 More About White Tulip Designs:
White Tulip Designs was born of its owner, Jennifer's, lifelong love of the visual arts. As a teenager, she collected colorful children's books for inspiration on gray days. In high school she loved to sketch houses, random buildings and anything structural and would even tinker with small home designs she found in the newspaper, making subtle "improvements" to the plans. Today, she regularly snaps photos while shopping so she can review her catalog of ideas while in her studio. A trained artist, Jennifer started her formal "creative" education in interior design and after much soul-searching, found that working graphically on a smaller scale was a much better fit. After spending a few years creating designs and producing pieces exclusively for the wedding industry, Jennifer decided to create the Tallulah and Gage line in order to have a way to create more whimsical and fun items specifically for children and young families. Jennifer has been a featured designer on Zazzle, and has designed award-winning hand-painted invitation suites.

This post is sponsored by White Tulip Designs