Kallie and Dan had a sweet summertime wedding in Utah. After a Mormon temple ceremony they celebrated with a ranch style reception at Johnson's Mill where a beautiful pond enabled them to go for a canoe ride with a "just married" sign on the back of the boat. "Dan and I love to be outdoors, enjoying any adventure, and taking advantage of breathtaking views," Kallie says of their choice of location. They chose accent colors of mint and coral for the bridesmaid's dresses, cake and sweets table, and bouquets. They had lawn games to play, as well as pedal boats for their guests, and ended the night by leaving on the canoe as fireworks went off over the water! Logan Walker Photography is behind the lens.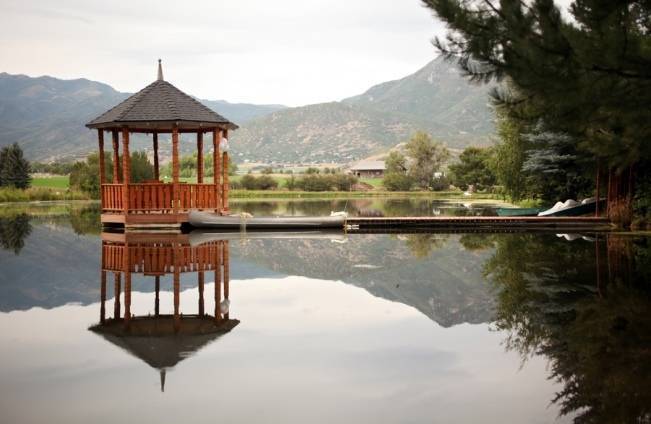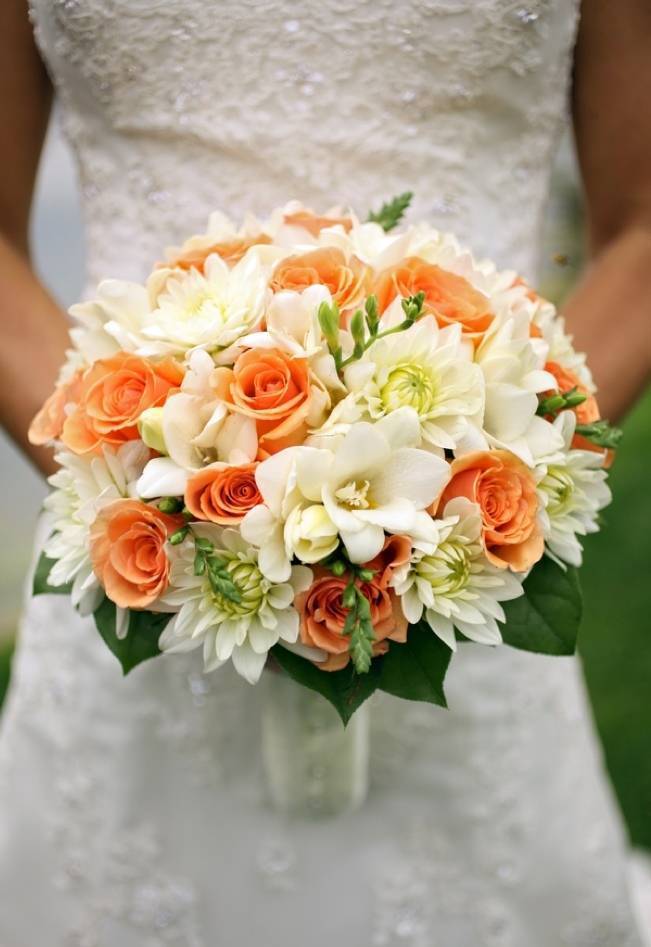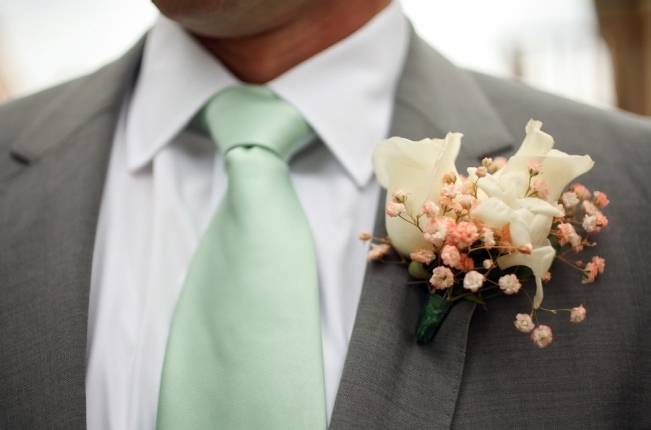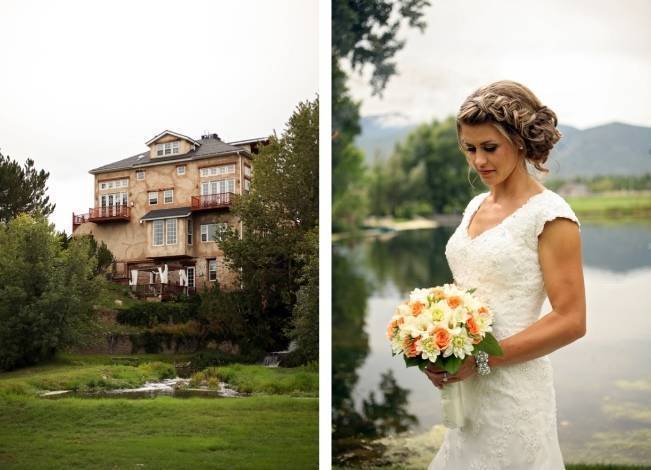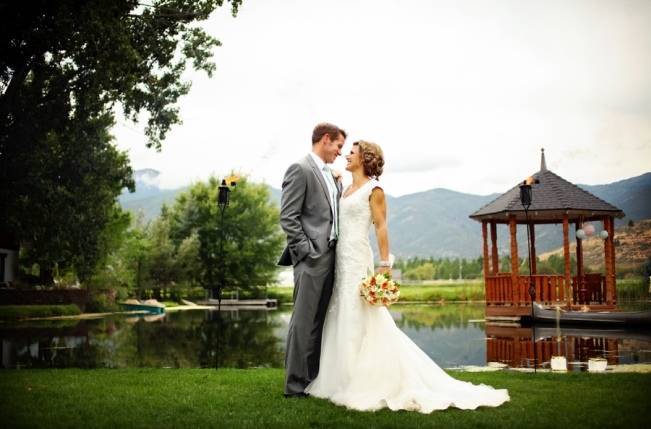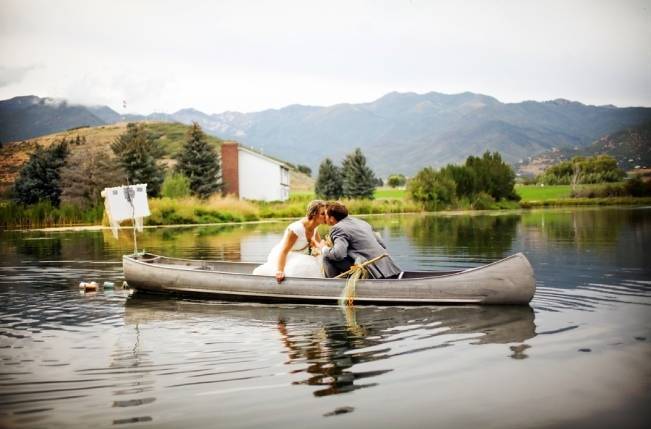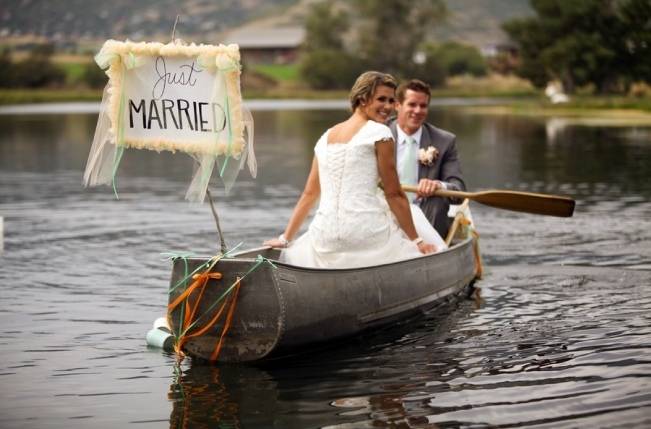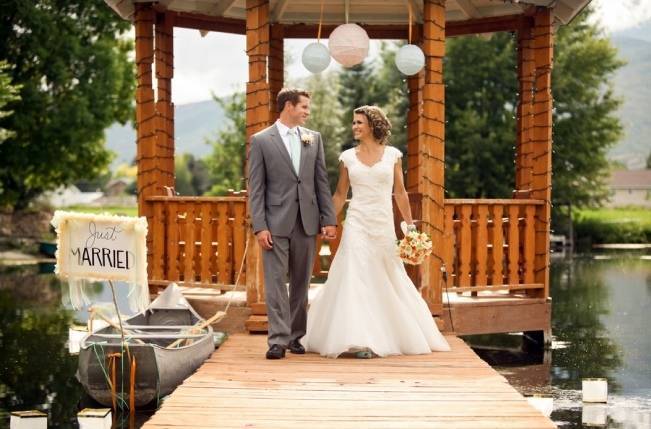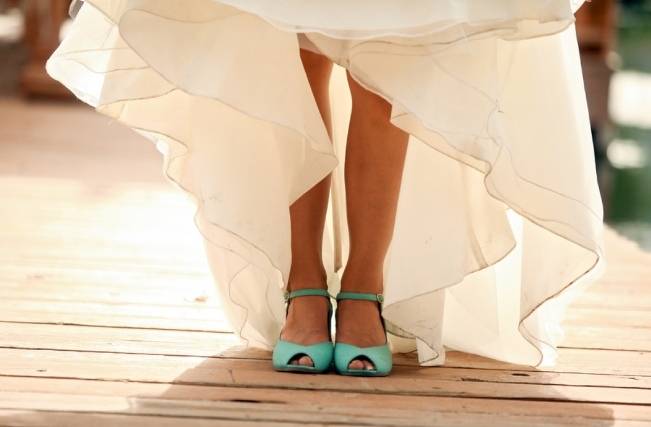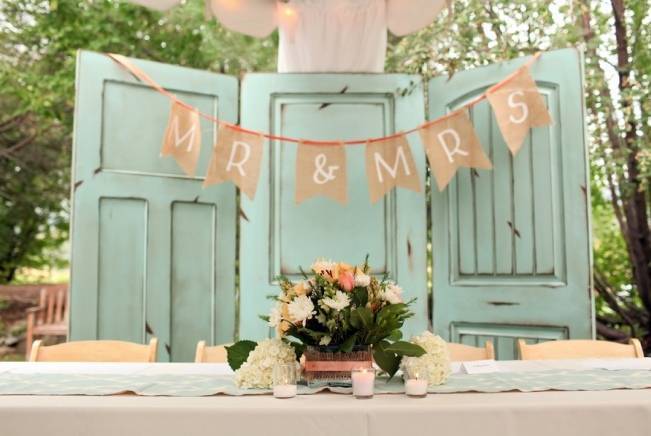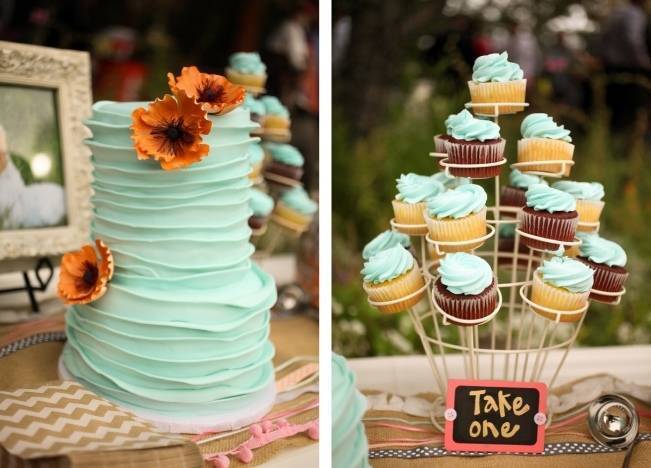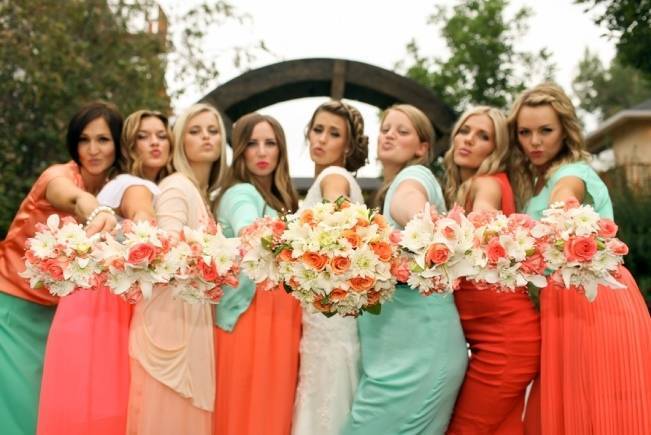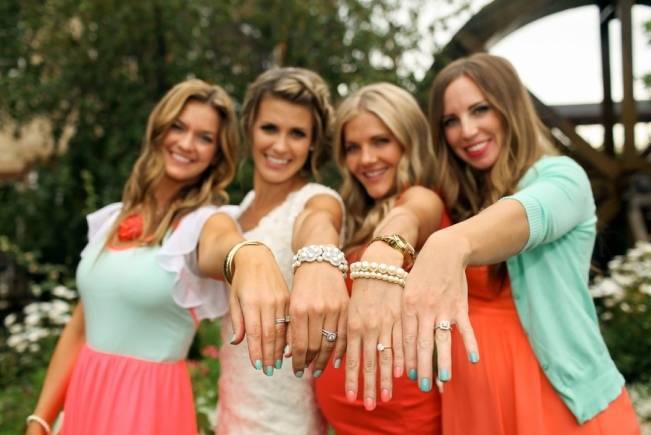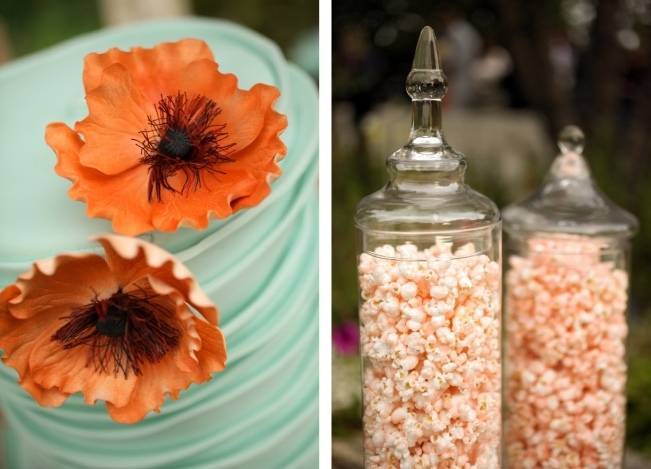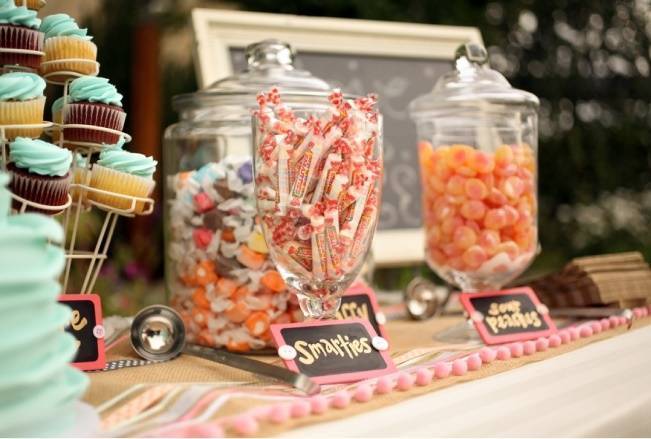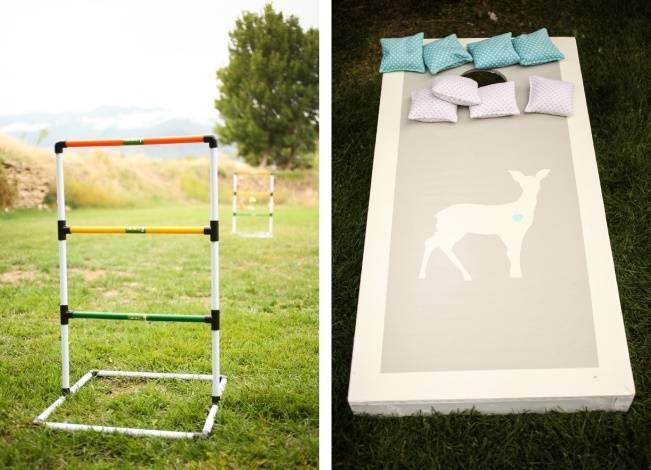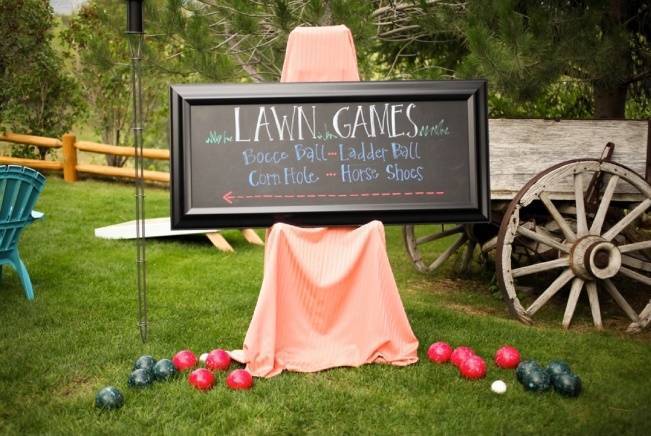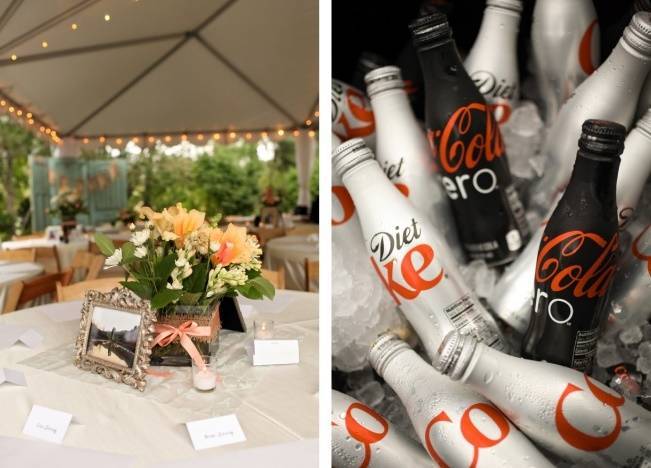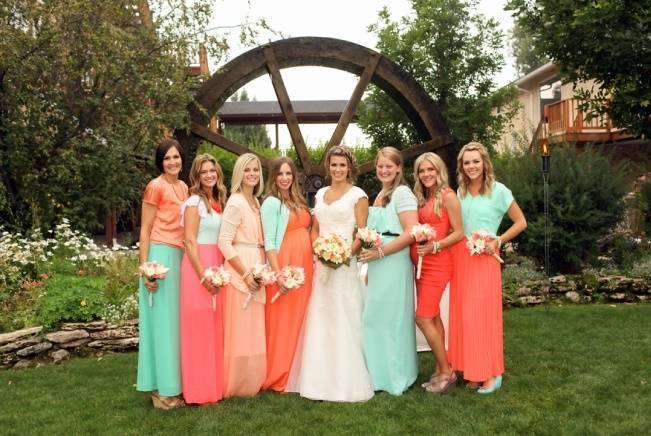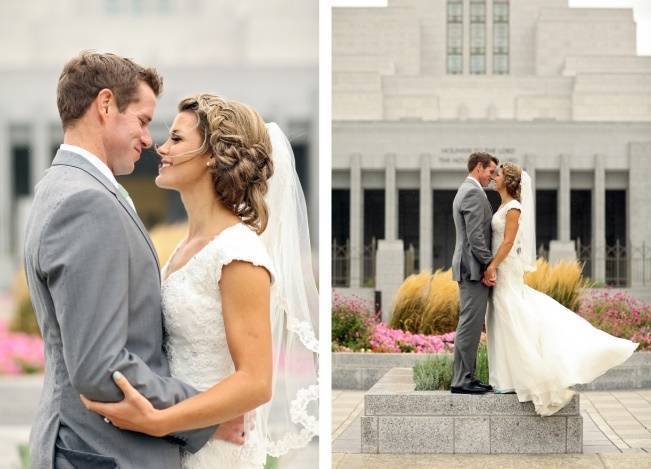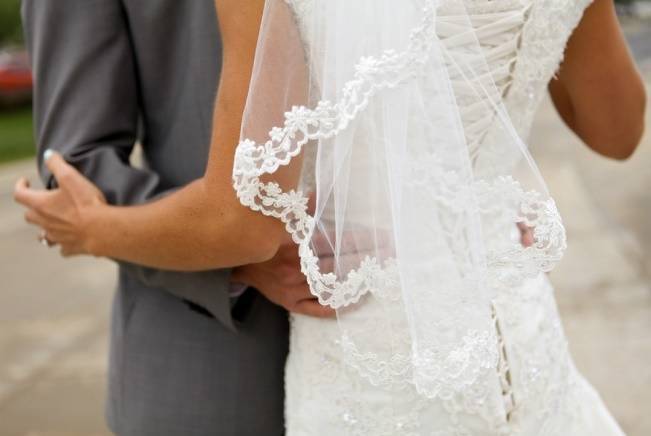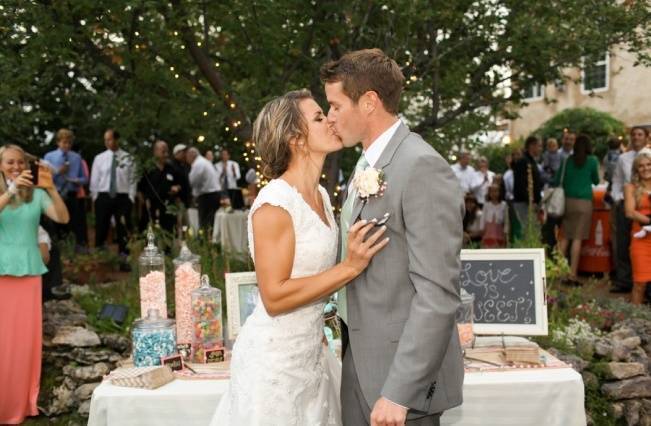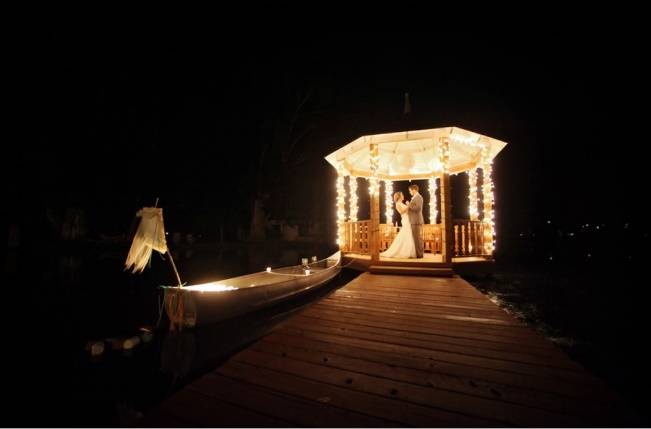 From the Bride…
Before the Ring:
Dan and I first met floating down the Provo river – with our dates. The next time we met, we were both single, visiting a mutual friend in the hospital. One and a half months later we officially went on our first date!
The Proposal Story:
Dan proposed, and was so thoughtful. He planned a triple date with my two best friends for all of us to go golfing. (So I never would've suspected a thing!) On the 8th hole at Bountiful Ridge golf course, right when the sun was setting, the views of the entire valley opened up, he pretended to hit a ball into the woods. (Our friends had played on so they were on the next hole.) Dan led me down a rose petal path to a blanket with bubbly, roses, and chocolate covered strawberries. It was there that he got down on his knee and made me shed a tear with his tender words, then asked me to marry him. It was that moment that any doubts or fears vanished and I was like a giddy school girl saying yes to the man of my dreams. Awhile later our friends rushed back to celebrate with us and take pictures. I was on cloud 9!
What you would have done differently, if anything:
Danced more and eaten the reception food!
Any advice you have for future brides?
Remember that people won't know what was "missing," don't stress it – especially on your big day! However it looks is perfect and so enjoy it! You can laugh at any mishaps later, I promise.
Favorite Moment?
Kneeling at the alter in the temple. Almost indescribable how amazing that moment was. Such powerful blessings and promises, and such a long-awaited moment with a man I love. Then there's the feeling of inexpressible love from 100 of our closest friends and family all there supporting us.
Best advice to other mountain brides?
Weather can be unpredictable – be ready for anything! Also, have a good photographer – your pictures can be breath taking! It's worth paying for the memories

Photographer: Logan Walker Photography / Equipment Rentals: All out tent and event rental / Cinema and Video: Jeremy Anderson Films / Reception Venue: Johnson's Mill / Floral Designer: Skyline Floral / Makeup Artist: Jill Morgan Peterson / Hair: Sheena Vierra / Ring designer: Tim Bennett / Groom's Suit: Hugo Boss / Cake Designer: Beth at Dick's Bakery / Caterer: JK's Indulgence Catering / Invitations: Hayley Cox / Musicians: Joey Hansen / Submitted via Two Bright Lights