Convertible bridesmaid dresses are becoming more popular and we can see why. The beautiful gowns can be tailored to just about any silhouette. They bring a sense of uniformity among the bridesmaids, sharing the same fabric, length, and sometimes color or color group, yet they let the personalities of the individuals stand out. Plus, these can definitely be worn again to many different events – most of them offering more than a dozen different ways to wear. There are a few companies that have caught our eye with their options for colors, style, and instructions on how-to-wear.
1) twobirds Bridesmaid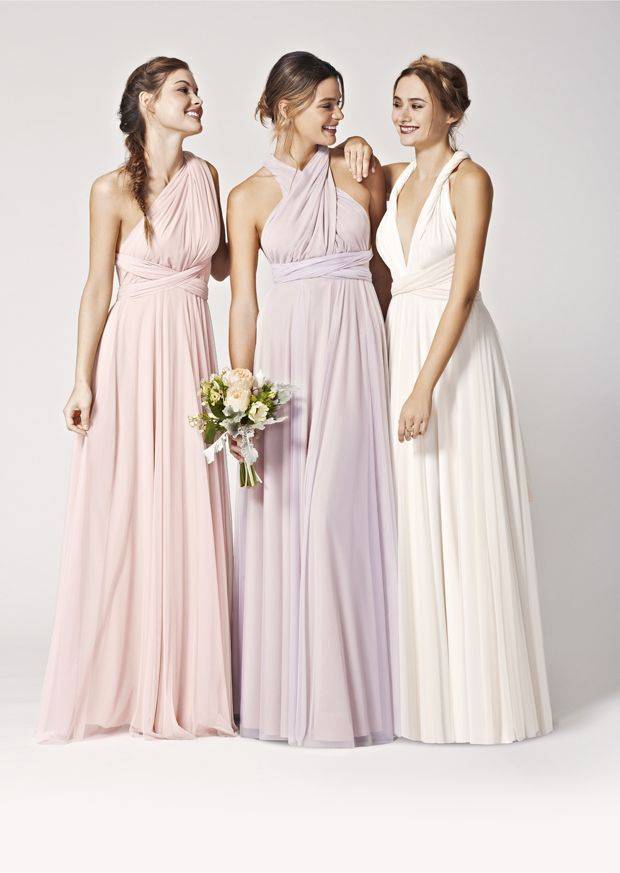 The twobirds Bridesmaid dress has 15 different wrap styles. Here are a few of our favorites. We especially love their new Tulle collection.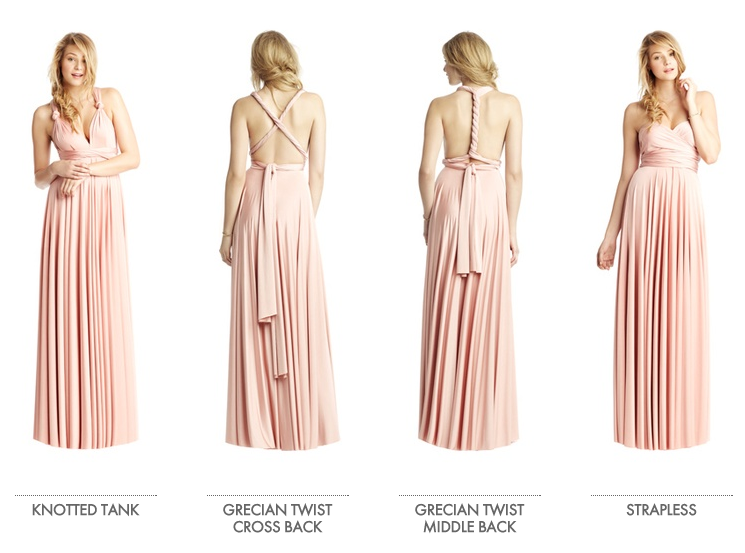 2) Jenny Yoo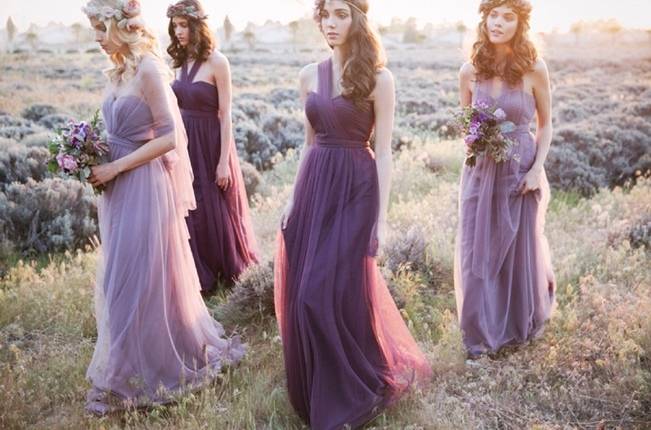 Photo: This Modern Romance

You might remember the gorgeous editorial we featured that showcased these Jenny Yoo Nabi Convertible bridesmaid dresses. This gown features 25 different ways to wrap.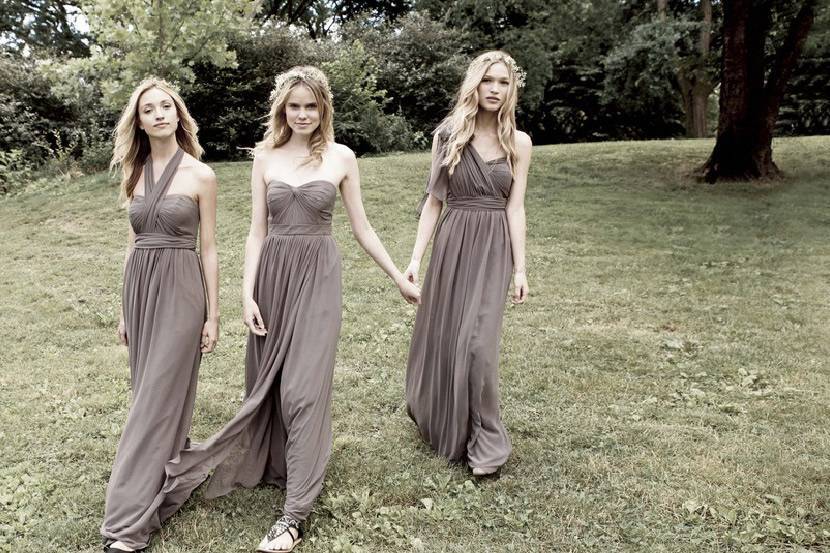 Here are a few of our favorite ways to wrap from the Nabi Collection. Love this color!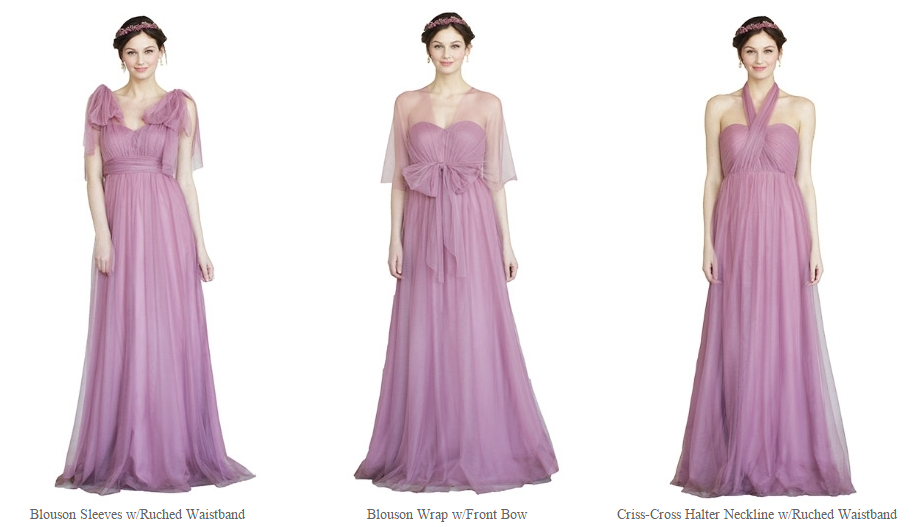 3) Dessy Twist Dress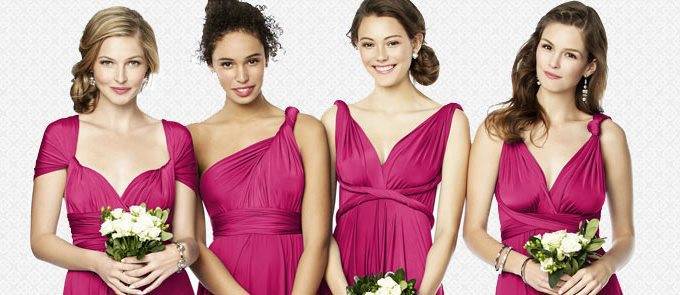 Dessy was one of the first to popularize this style with their Twist Wrap Dress.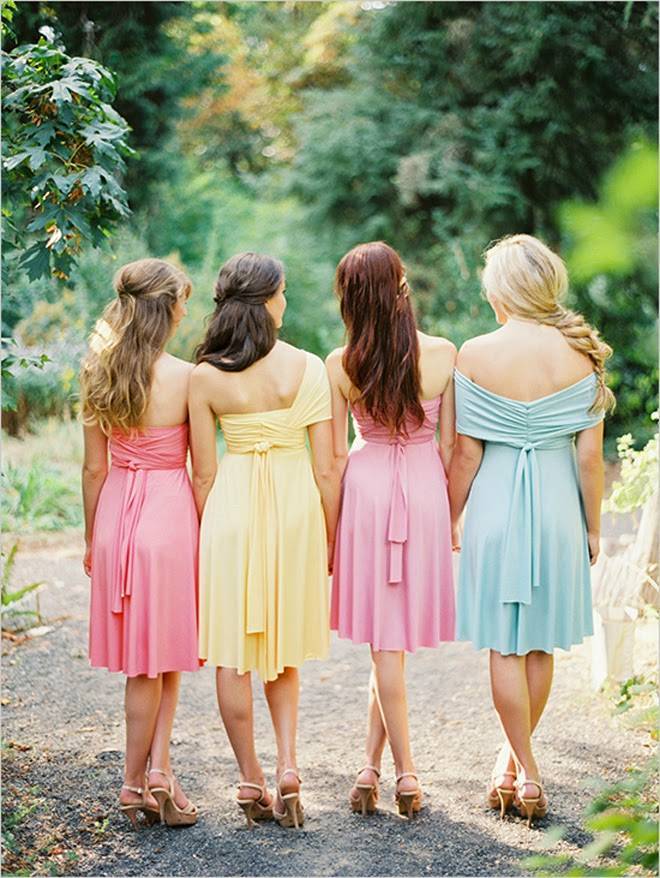 Dessy offers easy to follow tutorials for each look such as this one below. Five simple steps and you have yourself a twist-front halter dress which pairs beautifully with a long pair of earrings.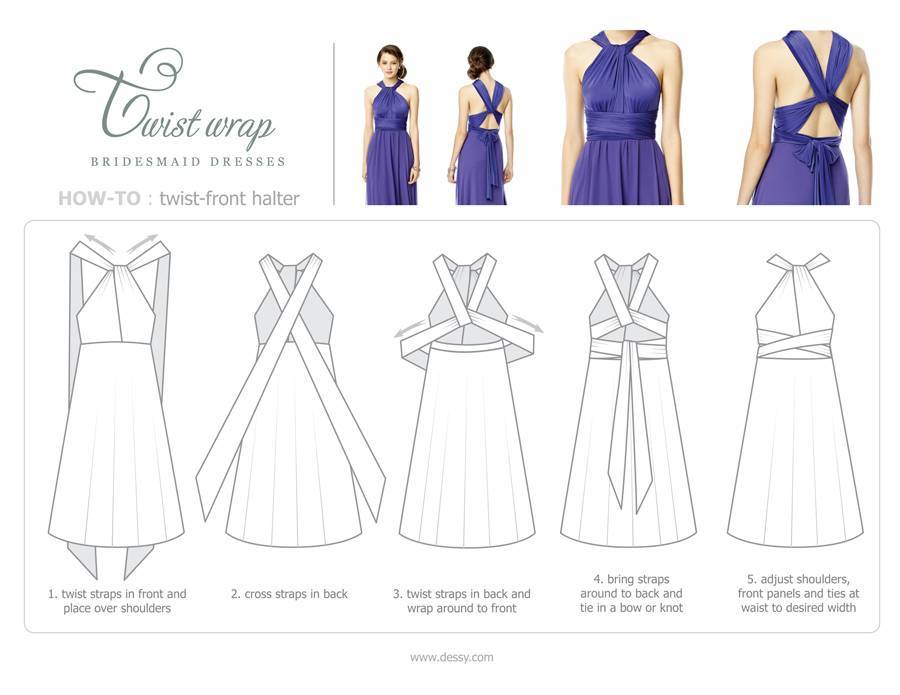 4) Goddess by Nature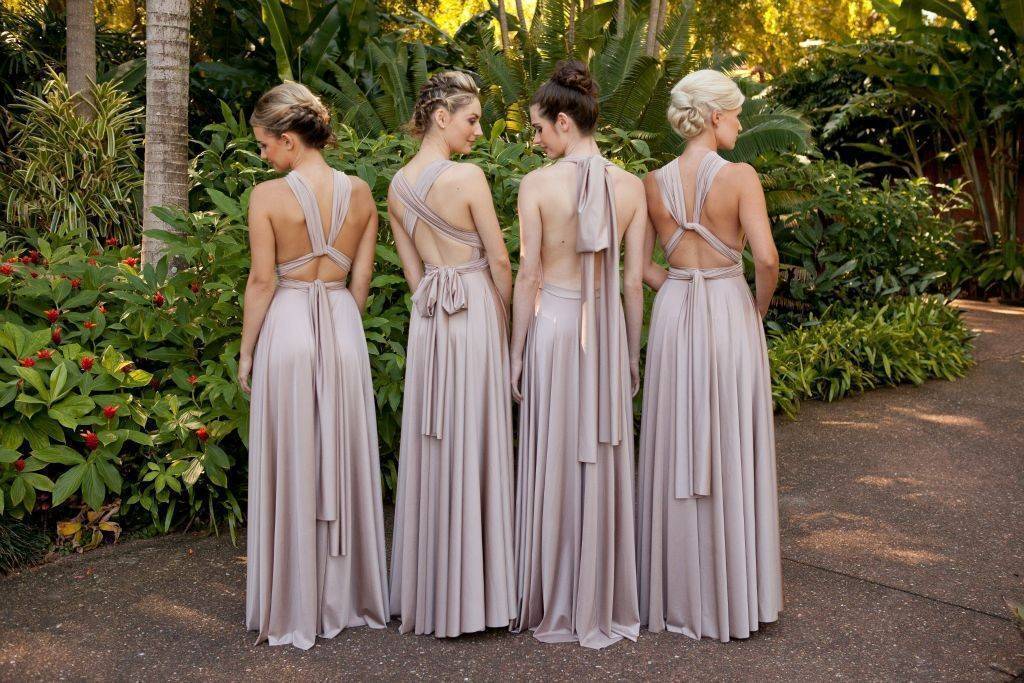 Made in Austrailia, Goddess by Nature gowns are available in 40 colors and several different skirt styles. The Signature Goddess Dress can be worn in more than 25 different styles.
I hope you enjoyed learning about the different convertible dress options out there! They all seem to have that gorgeous Greek goddess quality to them. In white and ivory, these could also make a lovely simple bridal look!
All Photos courtesy of brands unless noted otherwise.
*This post contains an affiliate link.