Are you or your fiance a member of the United States Armed Forces? You might be able to win a free wedding!
A Salute to Our Soldiers honors our servicemen and women with a complimentary Vermont wedding valued at $70,000 for one deserving couple. The contest to find that deserving couple began December 15 and is organized by three Vermont businesses: VT Enchanted Events (violet vendor), VermontWeddings.com and The Mountain Top Inn & Resort. Entries will be reviewed and one couple will be selected to receive a wedding package for up to 200 guests, hosted on Dec. 15, 2013 at The Mountain Top Inn and Resort, in Chittenden, Vermont.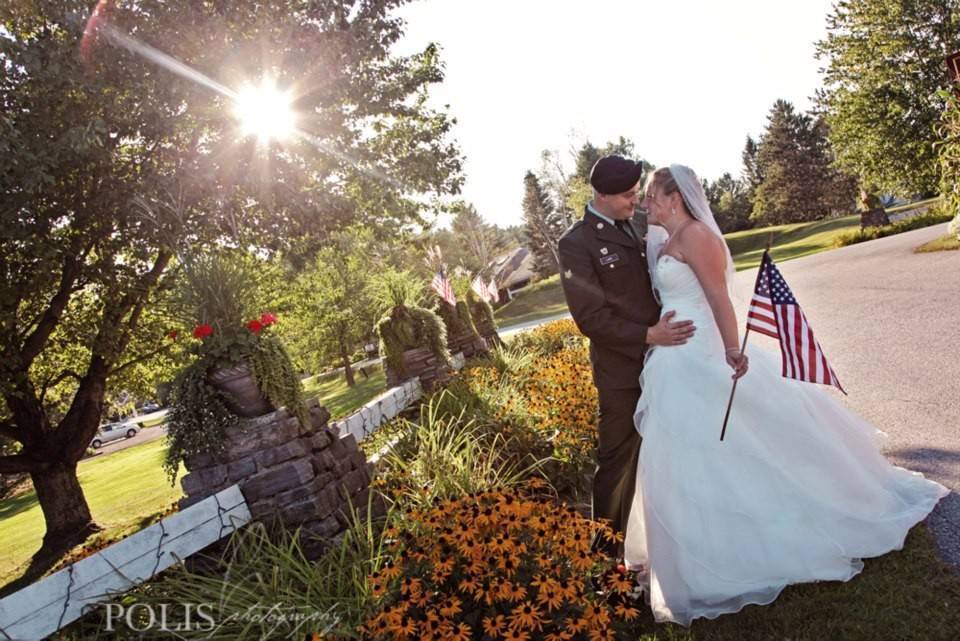 Couples nationwide are encouraged to submit their love stories at VermontWeddings.com between Dec. 15, 2012 and April 1, 2013. The contest is open to engaged and currently active, reserve, or retired members of the United States Armed Forces – Army, Navy, Air Force, Marines, Coast Guard, or National Guard.
Often, our country's military personnel miss out on life's most precious moments due to deployments, casualties and injuries. In gratitude for their service, A Salute to Our Soldiers wedding give-away enables Vermont's wedding vendors to give back just a little to one worthy couple.
Click here for more information.