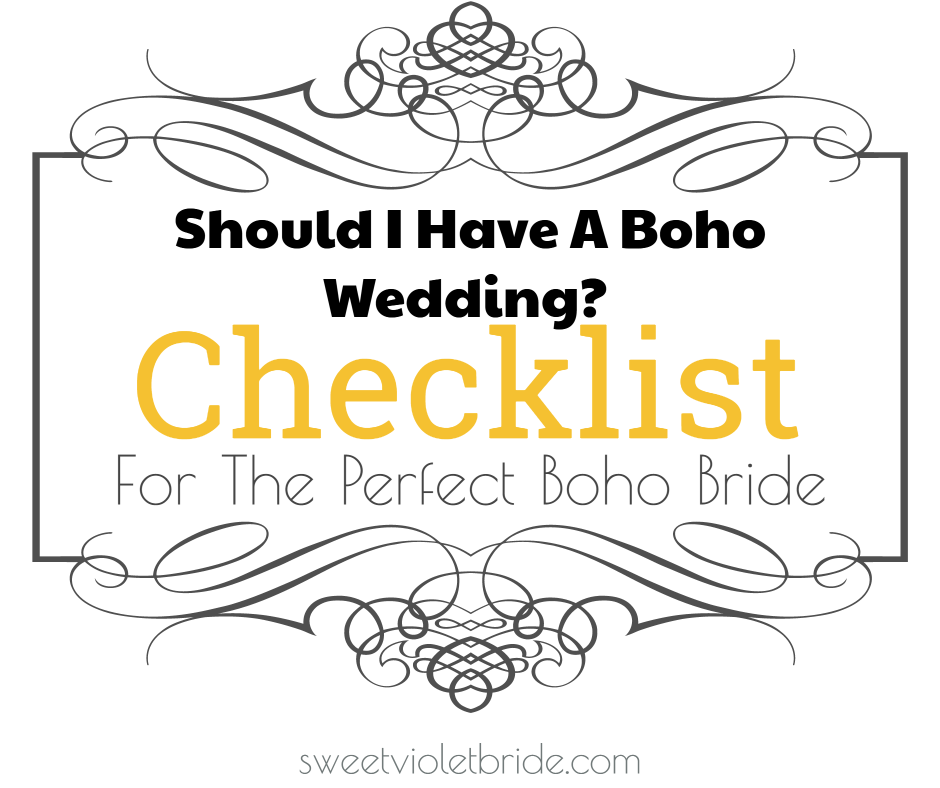 Not sure if a boho wedding is right for you? As you consider your wedding style, think about your authentic self. Your wedding can be an expression of who you and your partner are, and what your relationship stands for. What do you value? What do you appreciate? What inspires your relationship? This checklist will help you decide if you are the perfect boho bride. Each item you check off is a sign that a boho wedding is just right for you!
Checklist
I am inspired by nature's beauty
I value freedom
I am unconventional
Bright and vibrant colors attract me
If I could live in any other decade, it would be the seventies
Passionate poets and offbeat writing makes me smile
So what if I'm different? I don't need to conform to societal norms
My friends consider me laid-back
Above all else, I am a free spirit!
How Did You Do?
A boho chic wedding has a laid-back vibe, and is somewhat unconventional. It might be outdoors on a garden, wooded area, beach, or other scenic place.
Aesthetic beauty plays a major role in a boho affair. Gorgeous, vibrant and earthy colors will surround you and lights, flowers, and whimsical decor meet the eye in every direction.
If you love formality, tradition, or austere simplicity, a boho wedding might not be for you. Likewise, if your partner disagrees with any of the above checklist, you might need to reach a compromise and forfeit some of these boho elements.
How did you do? Which items did you check off? Does this list confirm your suspicions that you will make the perfect boho bride? Or are you already planning a relaxed and natural wedding, and now more excited than ever? I hope that this list helps! Are you the perfect bohemian bride? Let me know in the comments section below!