The natural beauty of the mountains in Alberta, Canada made for such a grandiose and romantic backdrop during Breanna and Hayden's engagement shoot. The moody sky and jagged peaks create an irresistible storybook-style venue. They met at the wedding of a mutual friend in 2010 and have been together ever since! After traveling to Australia and New Zealand together (where Hayden is originally from), he proposed to her in these mountains, so it was a fitting place to capture these stunning shots.  Read below for their entertaining proposal story.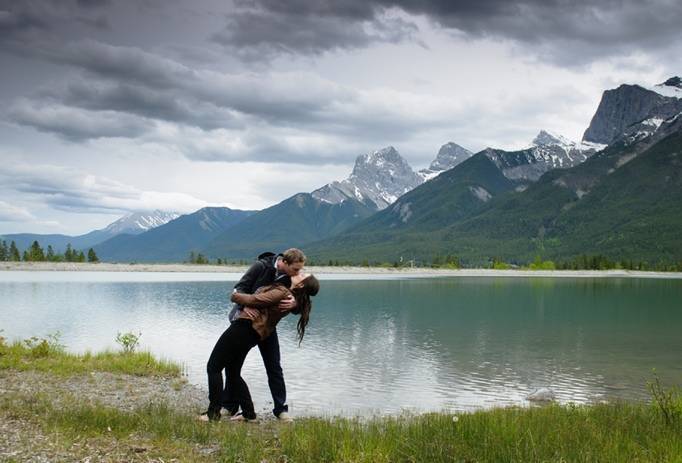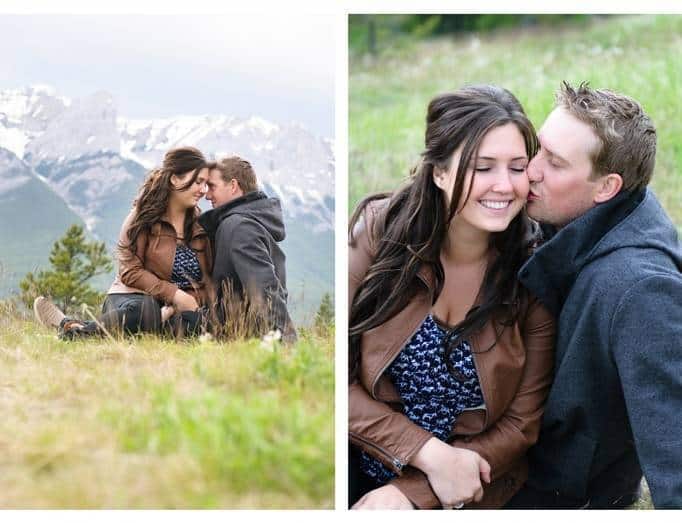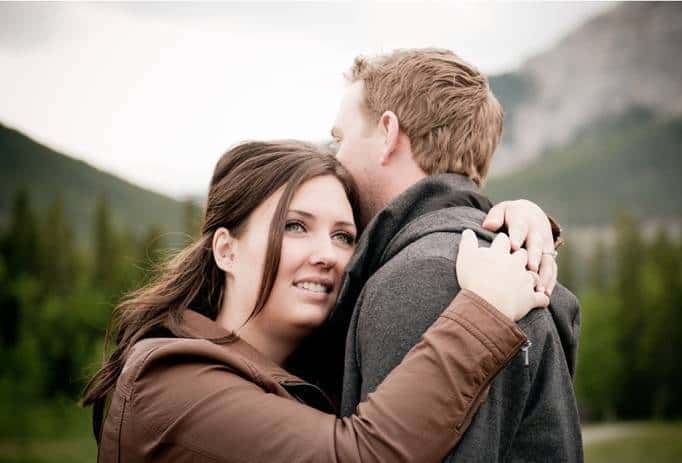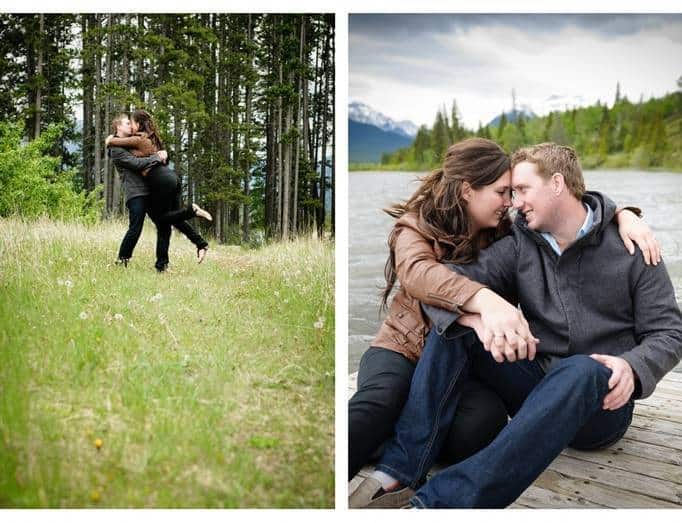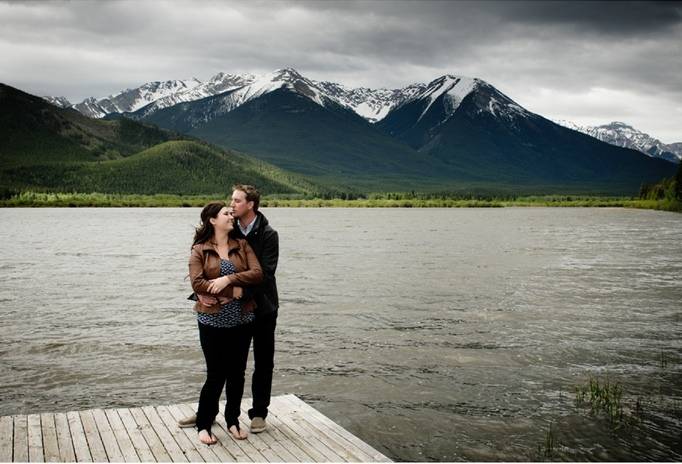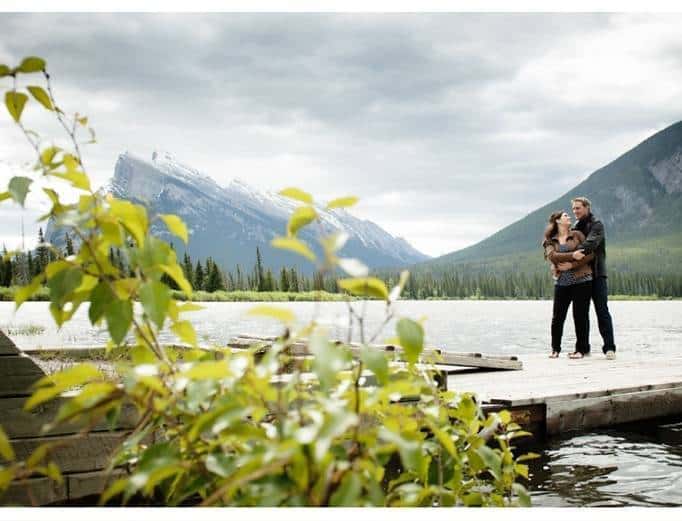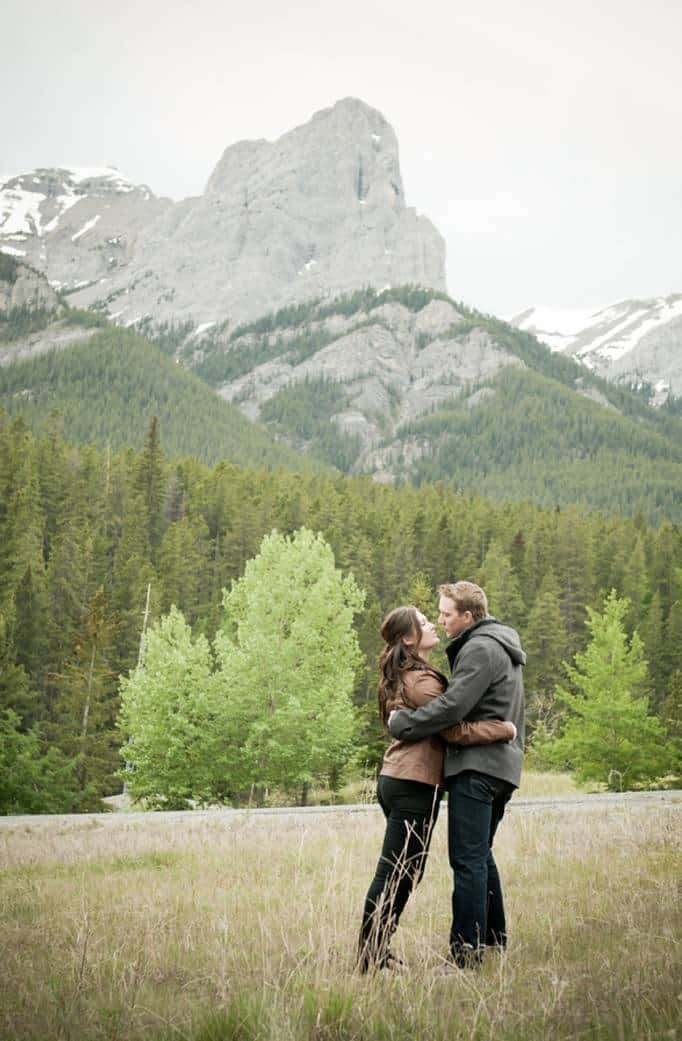 Before the Ring:
Hayden and I met in March of 2010. My best friend and his best friend were getting married in April and we were both in the wedding party (Hayden was the best man and I was a bridesmaid). When Hayden landed at the airport in Calgary my friend asked me to come to the airport with her and her fiance as it was the first time she was going to meet Hayden, so I tagged along! Hayden's plan was to stay for the wedding and then travel around Canada/USA and then down to South America. He never got his travels in and we have been glued to the hip since we first met.
We lived in Calgary for 6 months after we met then left to travel Australia and New Zealand together for 8 months (Hayden is from New Zealand). It was so great to get to meet all of Hayden's friends and family.
The Proposal:
On our two year anniversary Hayden planned a trip to Canmore and Banff. Every chance we get we go out to the mountains to snowboard and wakeboard so it was only appropriate to spend our anniversary in the mountains. Hayden was acting really weird that day, he was driving super slow and taking his time and usually we get out to Canmore in no time. When we got to Canmore we stopped in at a pub and Hayden said he had a surprise for me but it was cancelled due to the bad weather, (he was planning to propose in a helicopter overlooking the mountains, but weather did not permit). I said that was fine I didn't need any surprises and we carried on. We stopped at a lovely little spot in Canmore overlooking the dam and Hayden said we should go for a walk. He got out of the car ahead of me and I was racing to catch up to him and when I caught him he was down on one knee with a ring in his hand. I was so surprised when he said "Will you marry me" that I responded with "Shut the **** up" followed by a huge YES and lots of tears!

Photography: Photography by Ginevre