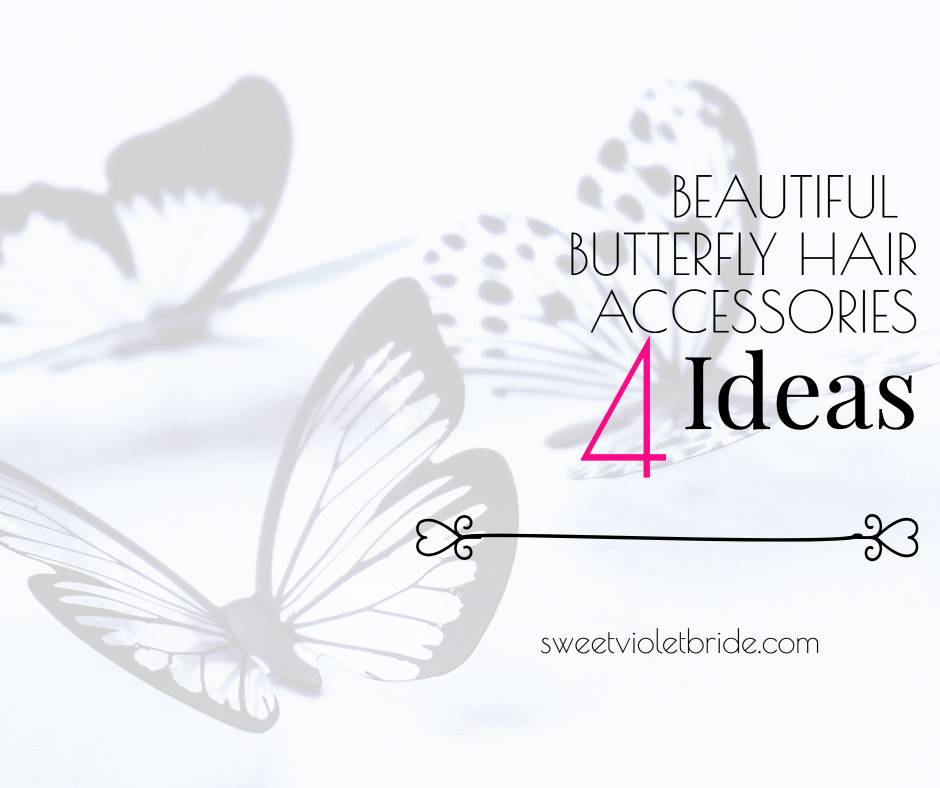 Are you including butterflies in your wedding theme? Butterflies symbolize transformation. On your wedding day, you step into a new chapter of life — a life with your partner! Because of this, these magical little creatures are a perfect element to include in your decor. Here are four ideas for wearing butterfly hair accessories.
A Colorful Cluster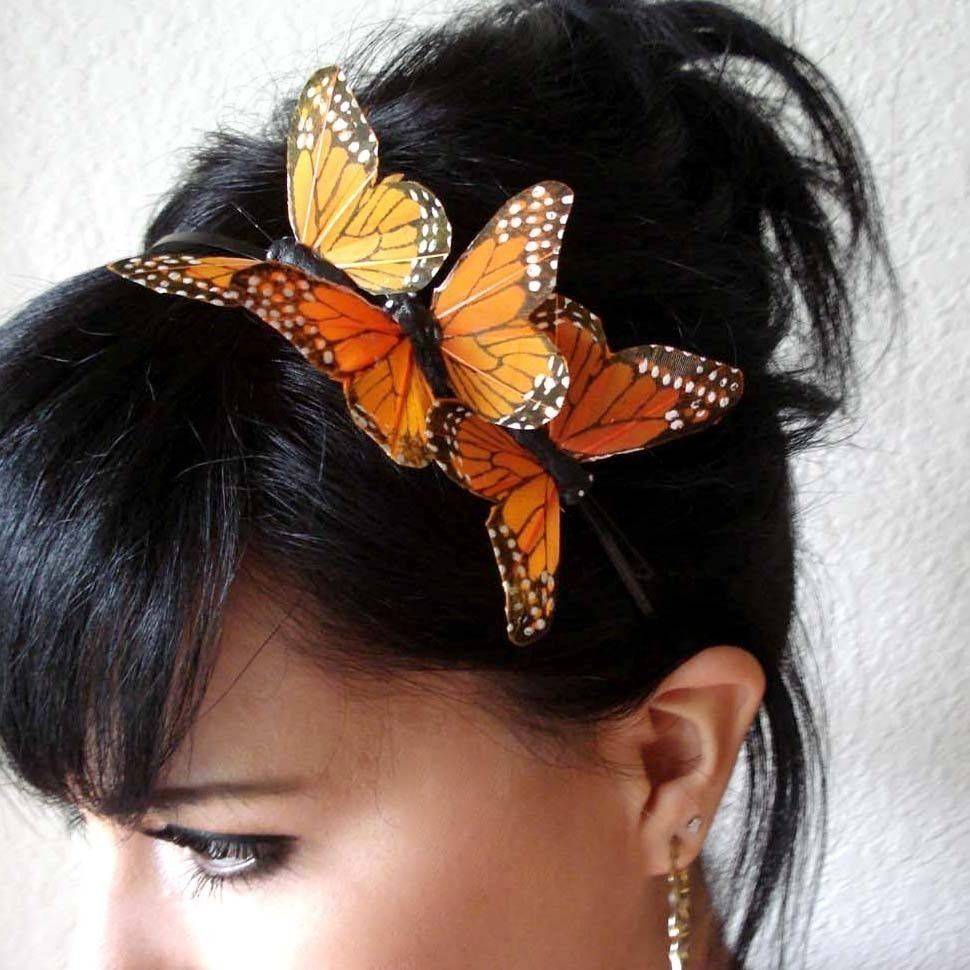 Position realistic looking butterfly accessories along a natural line of your up do, like a braid or a twist. Because these pieces look like actual living butterflies, your hairstyle will take on a mystical appearance. Get ready to look like a nature goddess as you walk down the aisle.
Sparkling Accents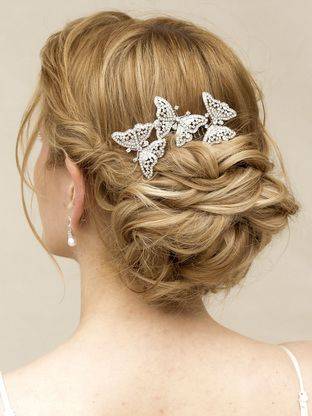 If you want to include butterflies in a subtle, elegant way, consider positioning a few gold or silver butterfly-shaped clips next to a low bun. As an alternative, you could use just one clip in a larger size. Match the tone of these clips to the other jewelry that you'll be wearing. If your engagement ring, necklace, and earrings are all gold, you will want to wear gold-toned hair accessories.
Boho Bridal Wreath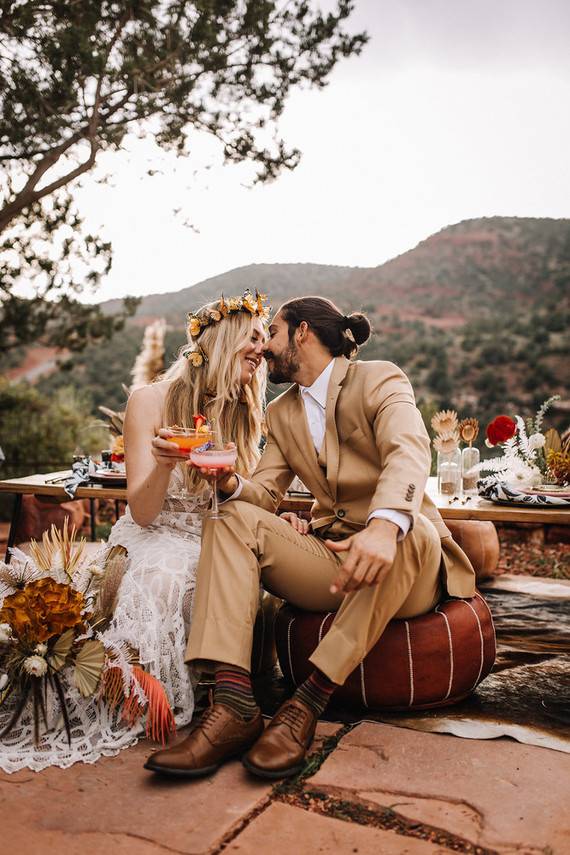 Wear your hair down, and use a wreath of butterflies as a crown. This bohemian look would be perfect for you if you're a free-spirited bride. In the picture above, the rusty orange color of the monarch butterfly wings goes perfectly with the warm fall color palette. If your color palette is made up of cooler colors, wear butterflies in blue, green, or purple. A wreath of blue wings could be the perfect 'something blue' for you!
Simple and Subtle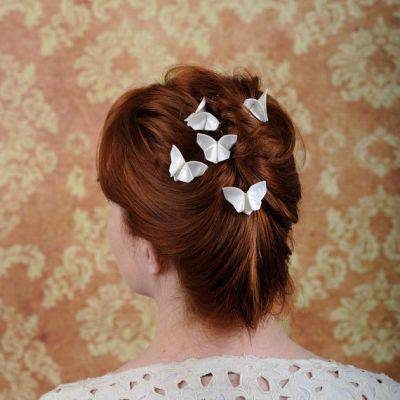 Instead of a realistic looking butterfly, you could also go with clips that have a simple, streamlined design. Look for solid colors, and smooth curves instead of ruffled wings. You could even make your own, if you're into DIY! Wear one or several, nestled among your locks. Since the design has a minimalist appearance, it goes well with a simple hairstyle instead of an intricate one.
As you can see, you have lots of options. From realistic looking accessories to stylized, butterfly-shaped pieces, there's a lot of variety out there.  You could look like a nature goddess walking down the aisle, accompanied by winged friends, nestled in your hair. Or, your butterfly clips could add a bit of sparkle, shine, or color to your up do. Are you considering a butterfly themed wedding? Leave a comment about your hairstyle plans, in the space below!