I've always thought of lockets as little windows into other worlds. I've loved them since I can remember and as some of you might know, started my own line of lockets last year. Lothirielle (a branch of Violette and Iris) is a line of lockets inspired by nature, fairy tales, and vintage style. I recently designed these pretty rose wreath monogram lockets with bridesmaids in mind and wanted to share them and a special discount code with you today!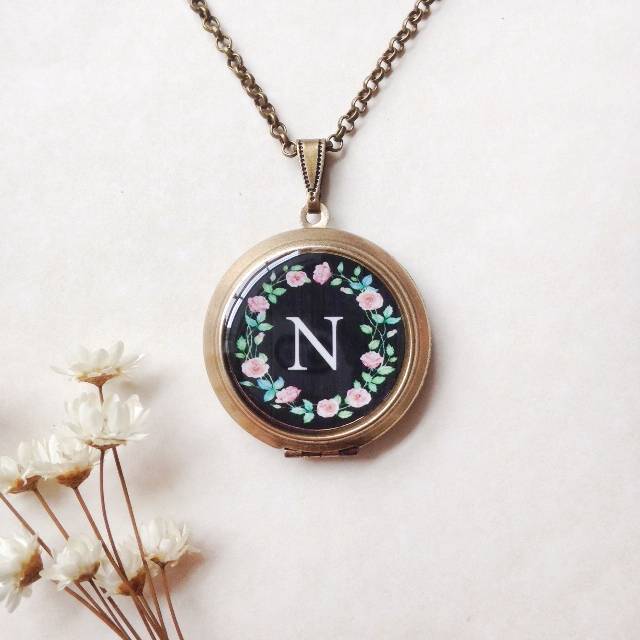 I make each locket with love and care and this one I've designed with a flowering vine embossed back. You can choose your letter and whether you'd like a black background and white letter, or ivory/cream background and blush pink letter (see all options here). Plus, I can include a little piece of parchment paper with "will you be my bridesmaid" on it if you'd like!
Many of my designs include fine art photography or vintage botanical prints. Each locket tells a story, evokes an emotion, or glimpses a seemingly intangible realm, and is lovingly packaged in a beautiful violet velvet drawstring pouch.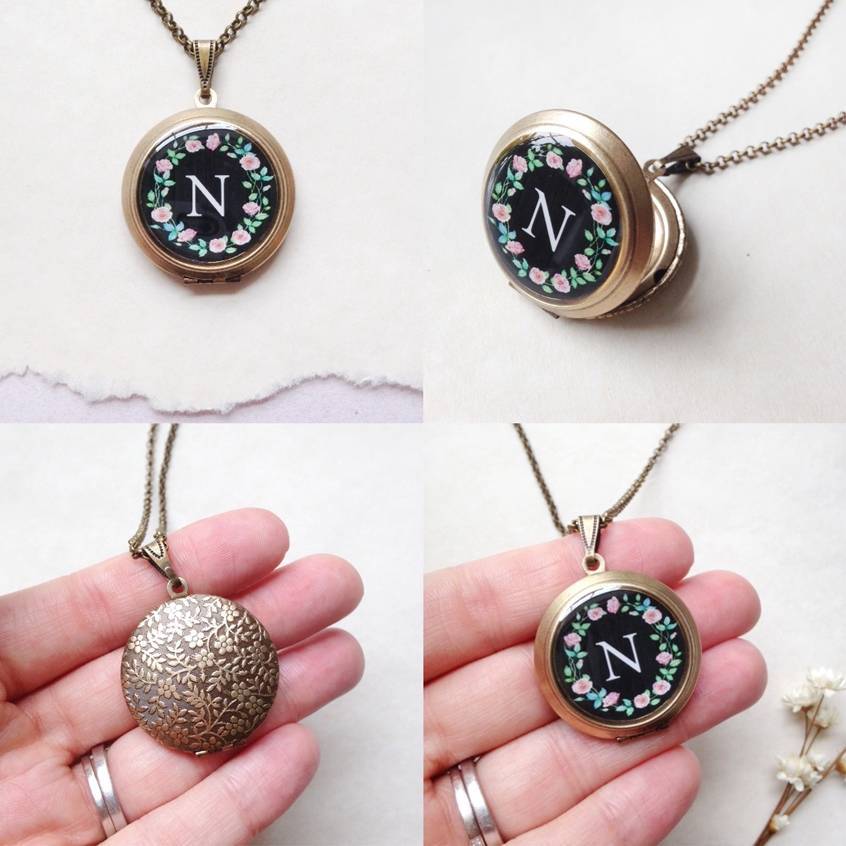 Special deal just for you, Violets!
Now through August 2nd use code SWEETVIOLET20 to get 20% off your monogram lockets.
p.s. This discount is good for other lockets in the Etsy shop too 😉