Our friends over at BrideClick (the makers of the new BridalPulse app) are giving away 5 Cuisinart products to one special reader and I wanted to let you all know so that you can enter to win this awesome summer giveaway!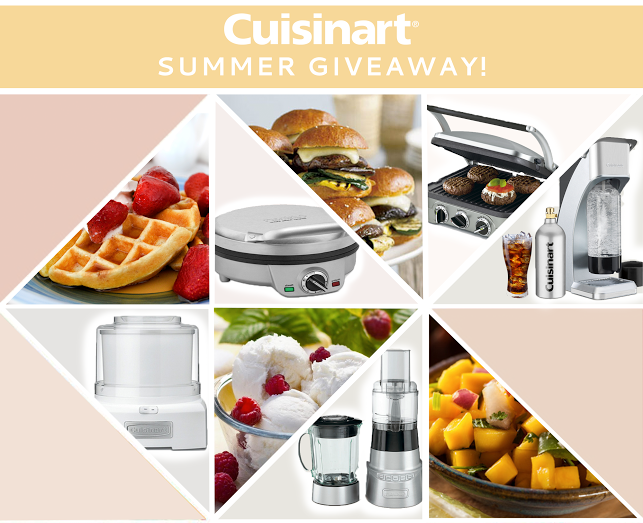 Giveaway:
Sponsored by Cuisinart, you can win a package of 5 products, perfect for use during the summer. Giveaway ends on August 25th, and a winner will be announced on September 2nd. Download the BridalPulse app and register to win!
The five products include:
More About the App:
The BridalPulse app is brought to you by BrideClick and sponsored by Cuisinart. Just got engaged? Get inspired by what you love. BridalPulse is the first app that brings all your favorite bridal bloggers' content and inspiration together in a digital magazine. Find the latest wedding information and trends, organized into popular wedding categories such as fashion, destinations, real weddings, DIY, hair & makeup, stationary and more! BridalPulse is a FREE app available in the Apple App Store for iOS.
BridalPulse includes these amazing features:
Discover the latest and most popular wedding trends
Instant updates with new content
Save and share your favorite posts and ideas with friends
Find and explore today's top wedding blogs (including Sweet Violet Bride!)