Most nail polish contains ingredients that are known to be harmful to humans, however there are a lot of brands that now offer 5-free (and some that offer 7-free, 10-free etc.) options that are much safer. We recommend using polish that is at least 5-free because this means it is free of the five major toxins often associated with nail polish: formaldehyde, formaldehyde resin, toluene, DBP, and camphor. If you're new to the whole #cleanbeauty thing, now is the perfect time to start! After all you want your nails to look beautiful for your big day, but there's no need to use a lacquer with harmful chemicals to achieve your look (same could be said for the rest of your makeup!). Here are a few of our favorites that we think would make for gorgeous wedding day manicures, plus a few tips and inspiration.
TIP: Always use a basecoat! This helps your nails from getting stained by bright colors that you might wear in the months leading up to your wedding.
Pacifica Beauty: 7-free, vegan, cruelty-free. Left to right: Pink Moon, Nirvana, Wonderland.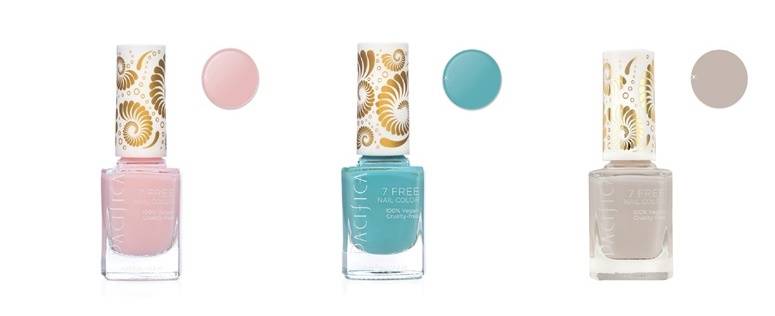 Cote: 5-free, vegan, cruelty-free. Left to right: No. 13, No. 55. No. 60.

Julep: 5-free, vegan, cruelty-free. Left to right: Mallory, Ainsley, Brigitte.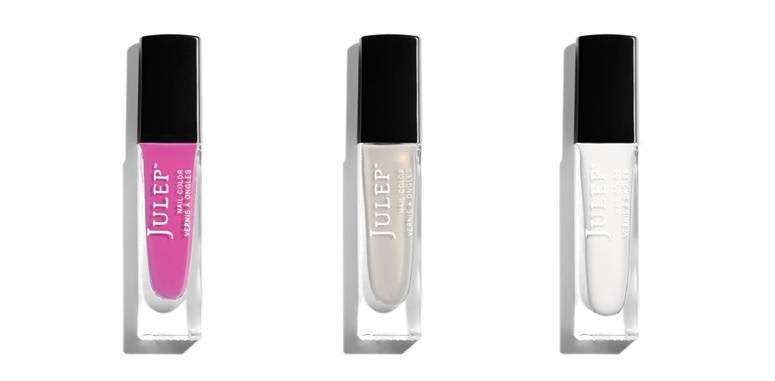 Priti NYC: 5-free, vegan, cruelty-free. Shown below is their new Pantone inspired 2017 collection.

100% Pure: 10-free, vegan, cruelty free. Left to right: Soul Mate, Wedding, Velouria.
TIP: Even if you aren't prone to dry skin, make it a habit to apply hand cream every day leading up to your wedding. It will help your skin and nails to look their best as you show off that ring! We love the deeply nourishing 100% Pure Honey Almond Hand Buttercream. Need cuticle repair? Try the Julep Essential Cuticle Oil.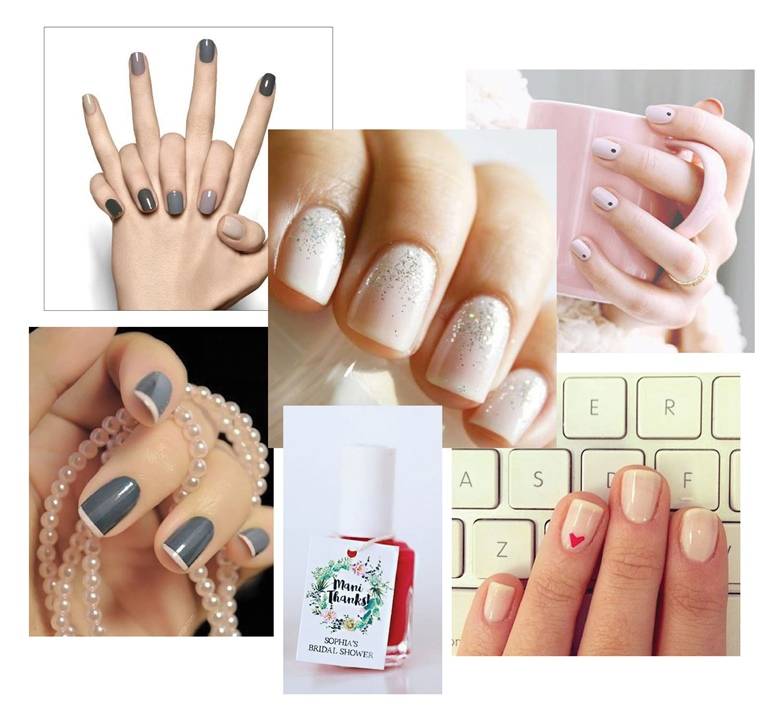 We love these simple yet clean and sophisticated bridal nail looks we found on Pinterest. Giving nontoxic nail polish to your bridesmaids or friends at your bridal shower is also a fantastic idea! Make it special, but keep it YOU. Don't feel pressured to grow your nails out long (or to get fake nails! talk about toxic) if you don't typically wear your nails long. Do what feels natural to you.
TIP: Test out multiple shades in the months leading up to your big day and once you find THE shade, stock up! Buy one for use at the salon, one for the wedding day emergency kit and one to pack for your honeymoon.
Which color are you thinking of using for your wedding day? We'd love to know in the comments below!