Over the past week I have had the glorious pleasure of reviewing the recently released Decorate with Flowers: Creative Arrangements * Styling Inspiration * Container Projects * Design Tips, by Holly Becker (founder of Decor8) and Leslie Shewring. This book is filled to the brim with easy to do projects, ideas, loads of inspiration, and tons of useful tips. Plus it is absolutely beautiful. With photography by Jacqui Small, and styling by the authors it is one you'll definitely want to add to your library. And lucky for one of you, Chronicle Books, the American publisher for this title, is giving a copy away to one of our readers!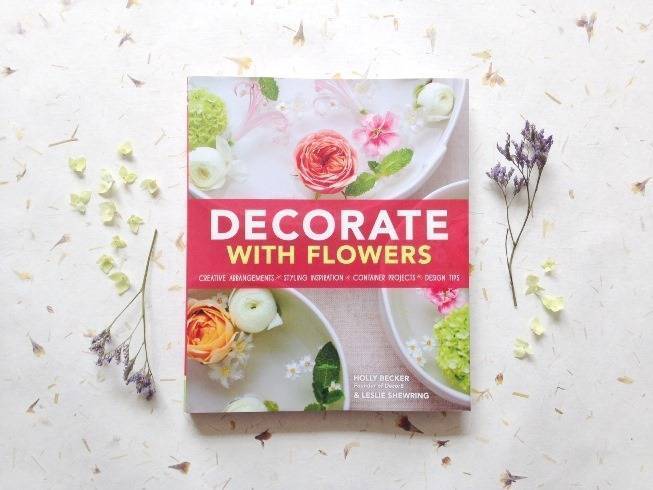 Holly and Leslie are two very creative ladies, and what I appreciate most about this visually stunning book is their candor and creativity. They admit upfront they aren't professionally trained floral designers, but they've had a lot of hands-on experience and relate how to achieve the looks pictured in their pages in such a way that it is easy for anyone to do.
Before they dive into their main chapters, they go over choosing creative containers and some of their favorite flowers and herbs to use (and on every page throughout the book they identify what goes into every arrangement seen in the photos which is super helpful!). They also provide a basic list of what you should keep around for spur of the moment at-home arrangements. They then give step by step instructions on putting together a tied posy arrangement, medium arrangement with sass, and a big blowsy arrangement. This primes us well for the main chapters.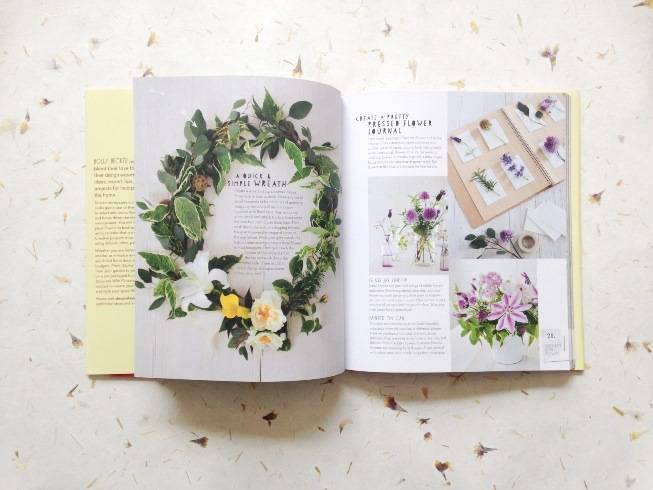 Their main chapters are arranged by style and include "natural" (one of my favs), "pastel & neons," "market," "happy brights," "coastal," "neutral pop," "girly glam," and "black & white." I love that the authors encourage you to work with what you have, what's in season, and provide valuable tips on how to keep things from looking tacky. i.e. when complementing pastels with neons, "only work with one or maybe two neon accents so things don't become too busy or childlike and the eye knows where to look." In other words, they have a natural inclination for style and they make it accessible to readers.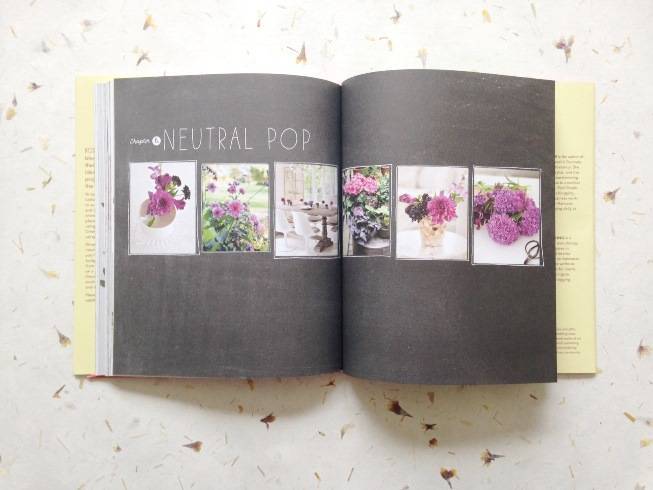 Everything about this book, right down to the fonts and layout is upbeat, cheerful, and most importantly friendly to read and inspirational. I love the mood board pages that set the tone for each chapter. The book contains more than a dozen step-specific tutorials, and many, many more quick-tip ideas, as well as entertaining ideas in each chapter. I will be referring to this book for years to come. With so many ideas for making rooms in the home and office fresh for spring, I am so excited to put to use some of the things I learned this month – and the great thing is, tons of the projects in this book are perfect for doing DIY wedding decor. Vintage flower bottle chair backs? Yes please!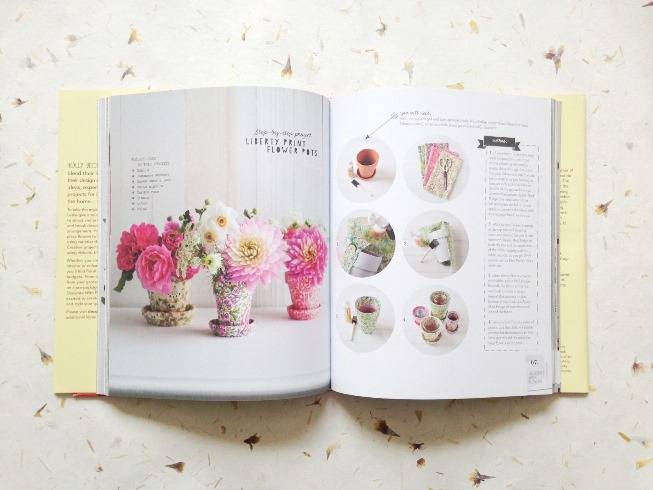 A few of my favorite projects from this treasure trove are the quick and simple wreath, apothecary bottle chandelier, Liberty print flower pots, and string-covered jam jars. Ah! But there are so many more beautiful ones. You're just going to have to take a look for yourself! Enter the giveaway below for a chance to win a copy. We'll be announcing a winner next week. Can't wait? Order one right here.