I've been wanting to try my hand at making paper flowers for several years now and for some reason just never came around to doing it, but when I saw Livia Cetti's new book I knew that would soon change. The publishers were kind to send me a copy for review and inside it is a treasure trove of in-depth tutorials that could easily keep me away from my computer for several weeks (isn't that a dreamy thought?). The book contains Cetti's secret techniques for making 25+ of her most popular blooms including dahlia, rose, peony, jasmine, sweet pea, tiger lily, poppy, lotus, and many more. After learning the basic techniques you can put your new skills together to make a number of gorgeous projects that Cetti gives ideas for toward the back of the book. Wedding bouquets, wreaths, garlands, boutonnieres, gift toppers, cake decorations, and centerpieces or home décor are just a few.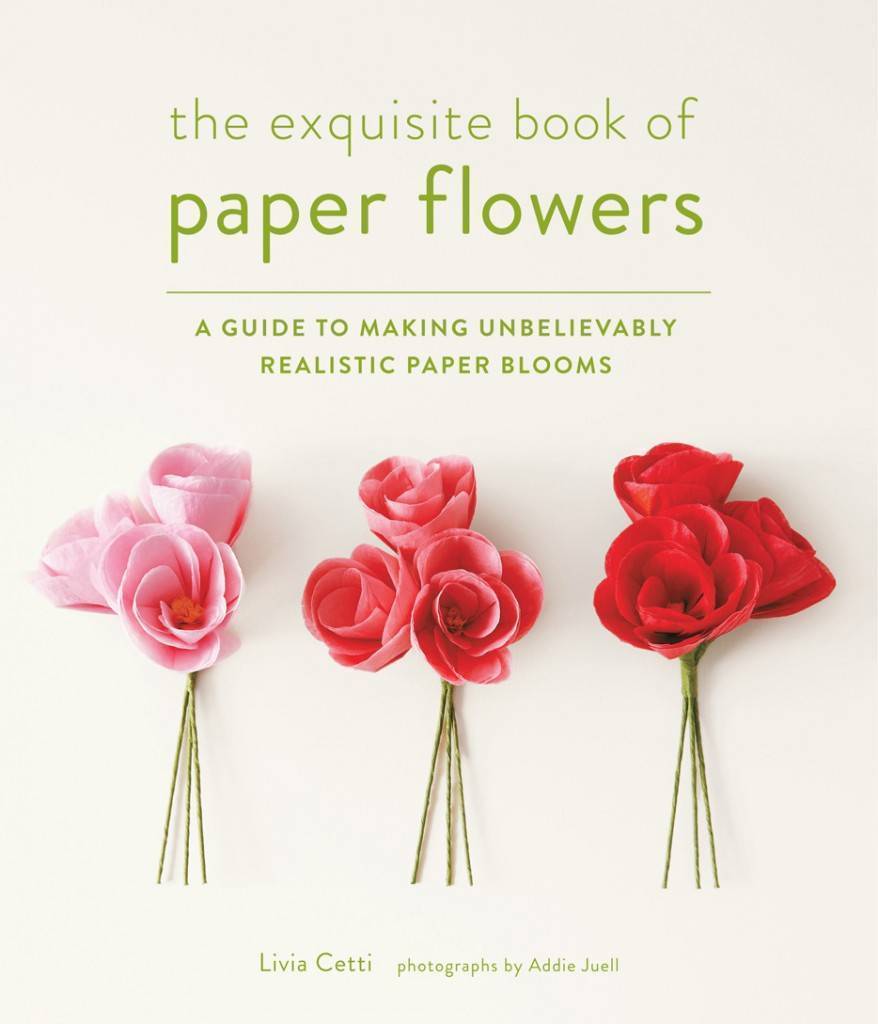 Making paper flowers for your wedding is not only a beautiful idea it is a seriously budget saving one. Plus, they won't wilt at the end of the day. And if you're looking for the book on how to make event-worthy paper flowers then this is it. Cetti is known for creating high-style, gorgeous paper flowers and even decorated the White House with garlands of tissue paper hibiscus for a South Korean state dinner.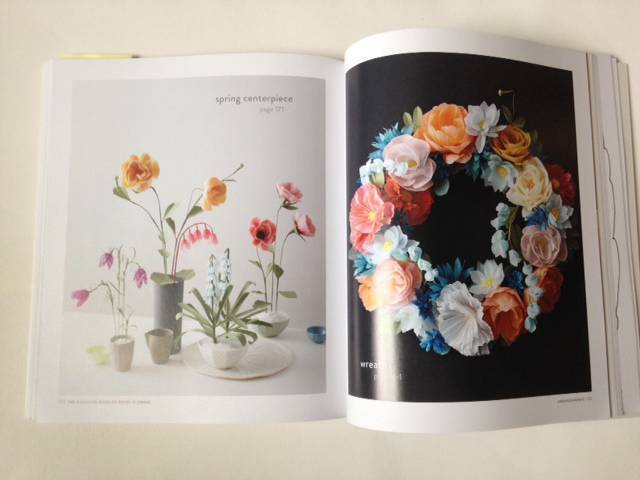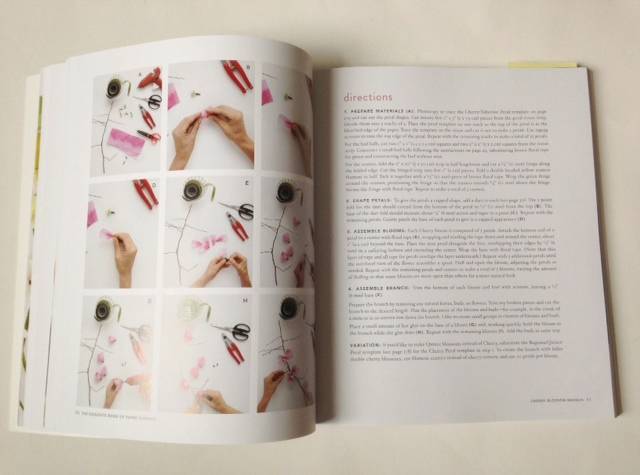 Clear step-by-step instructions and color photos accompany each project, all surprisingly easy to make (though they may take a little time) with readily available tissue or crepe paper, scissors, glue, floral tape, wire, and basic household bleach (for dip dying).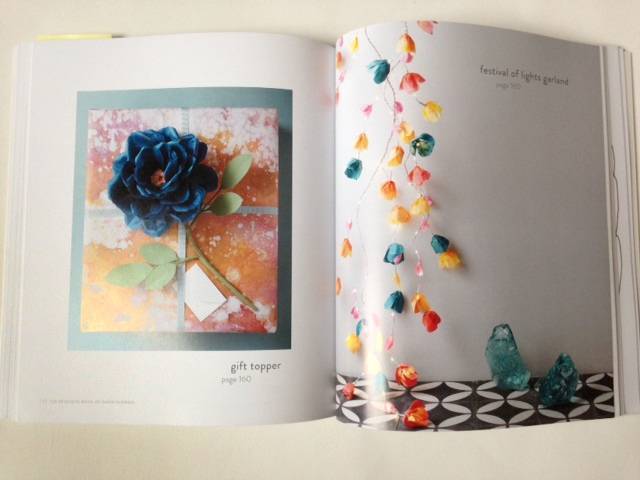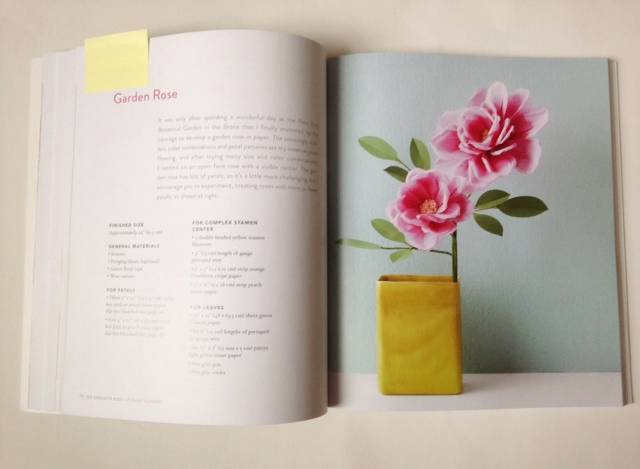 The flowers pictured throughout the book are so pretty that I was admittedly a little worried my first attempt would pale in comparison, but as I set out to make a Garden Rose I was happily surprised at how it took form. Before reading that most of the flowers in this book are made from tissue paper, I went out and bought a bunch of crepe paper, but I think my rose still came out great! Now I'm going to have to try and make one with tissue paper too! In all it took me about 3.5 hours to complete this single rose (including the leaves). The only thing this book doesn't have that I wish it did was a difficulty rating with each tutorial, but I suppose that may be subjective anyway.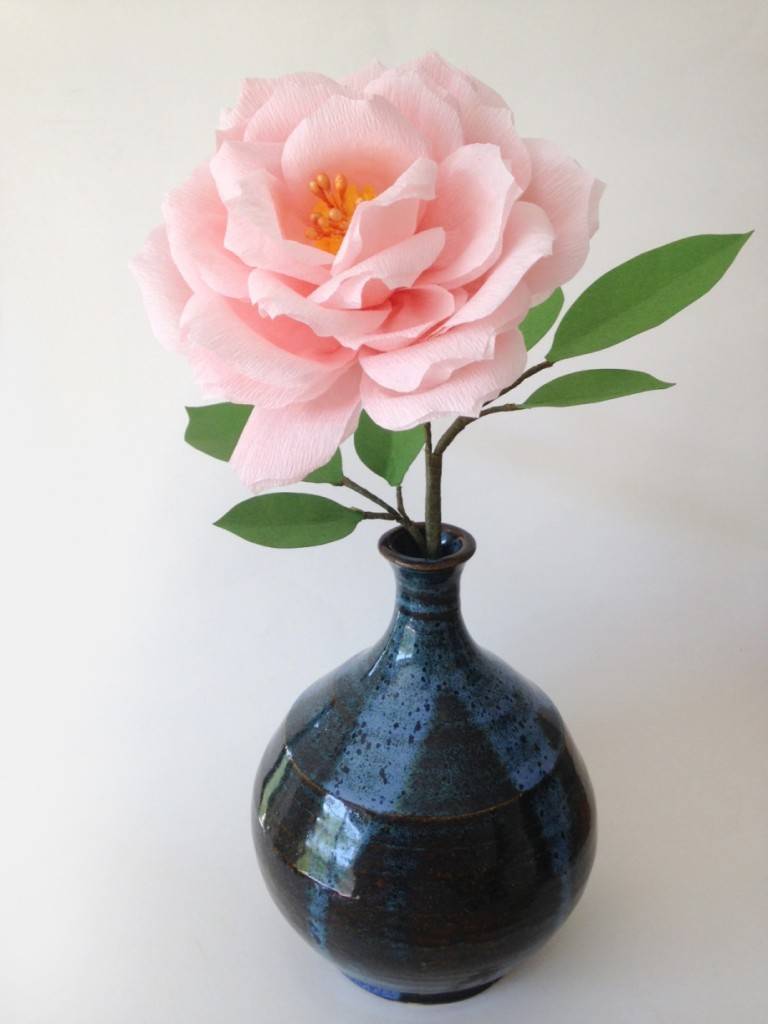 I chose a blush pink crepe paper for my garden rose (finished above) and once I studied the basics section in the front of the book (where you'll learn things like how to create a dart) I fell into the process quite smoothly. I'm sure it would probably go a little quicker next time having done it once before. Below are some snapshots from my experience in making the rose.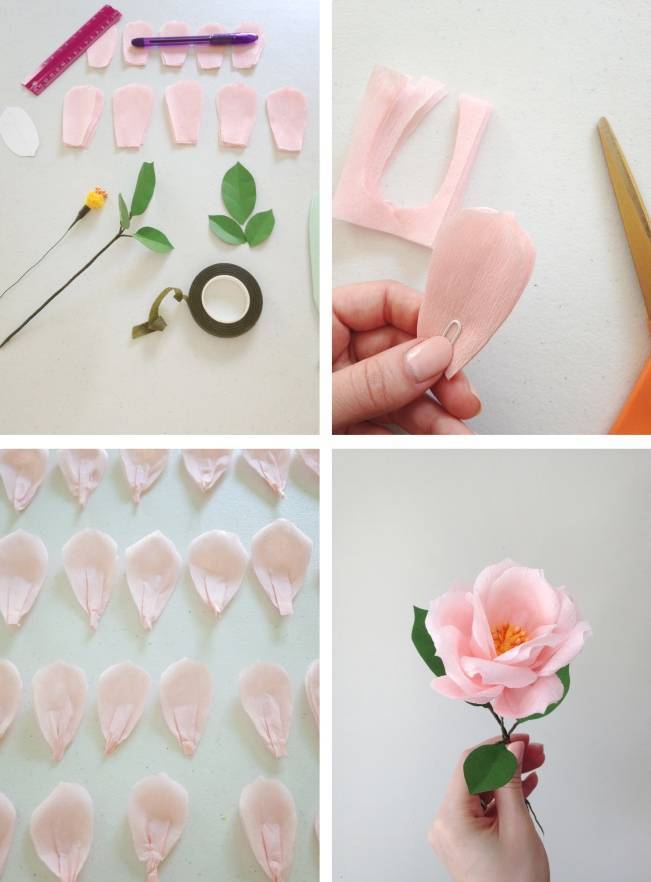 Luckily I made a few extra petals because I accidentally ripped two of them right in half when trying to curl their edges. You have to remember to be light with your fingers when working with delicate paper!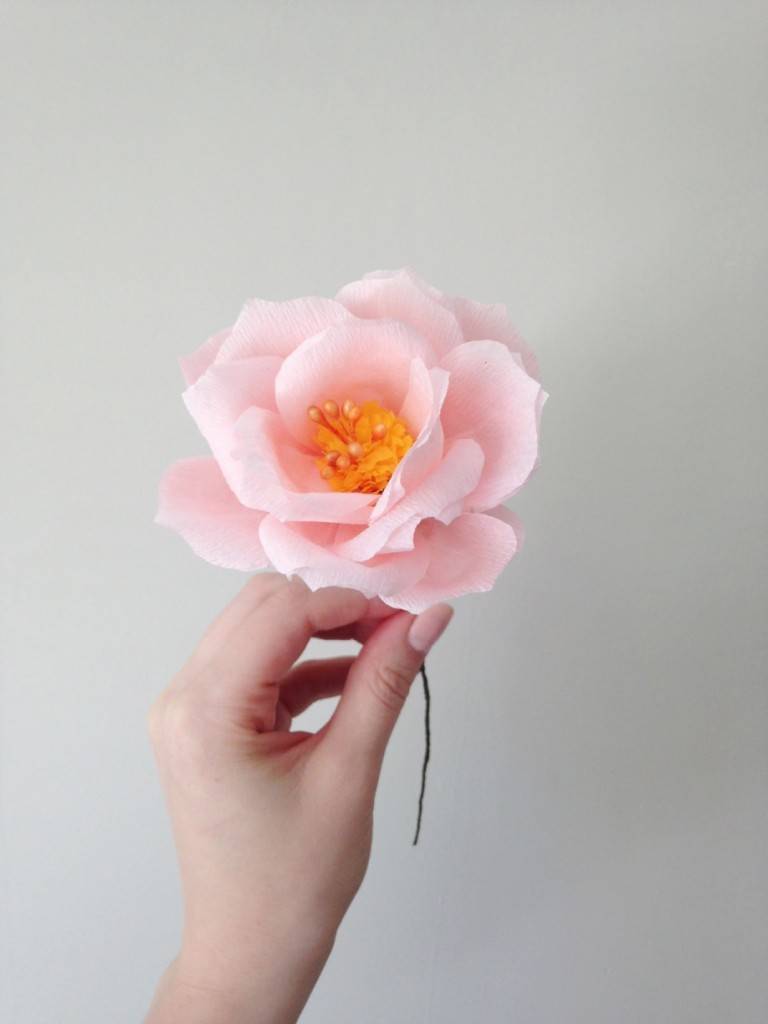 The rose was actually looking quite good when it was halfway done and you could even make a few like this for smaller ones to accompany the larger one.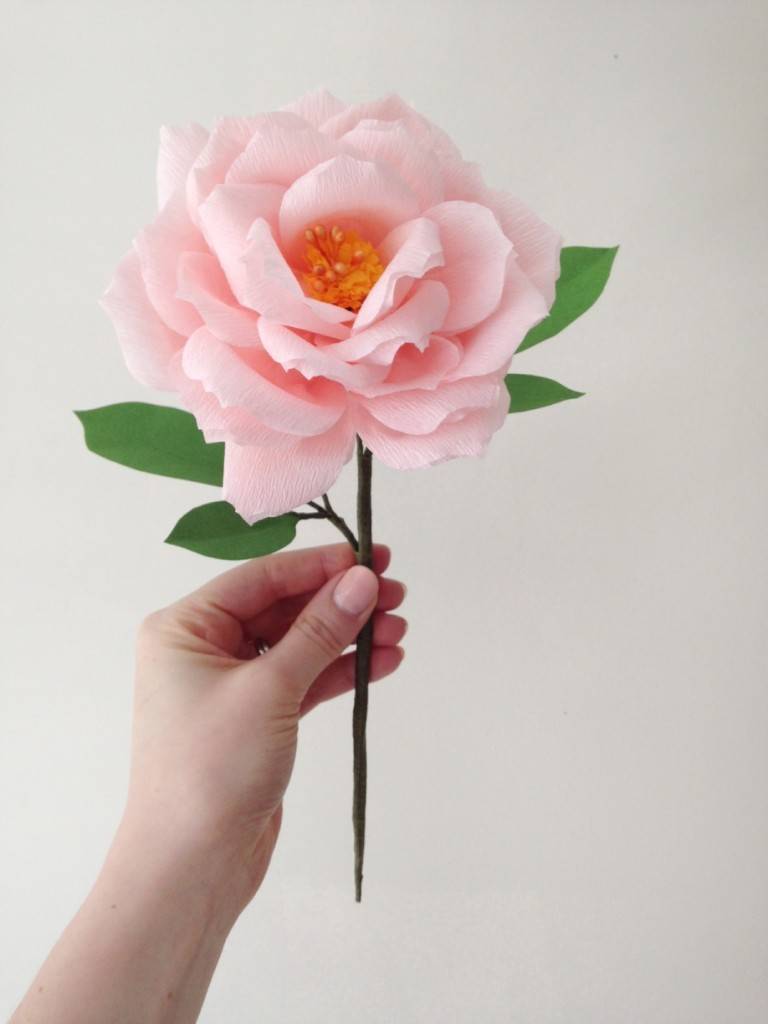 I can't wait to make more paper flowers with the tutorials in this book and highly recommend it to all DIY brides! And also if you're looking for a way to create a beautiful piece to brighten up your home!

About the Author of This Book:
Livia Cetti is a renowned artist, stylist and has worked for several magazines, including Martha Stewart Weddings and Brides. She founded The Green Vase, a floral and paper flower company,in 2005. With a Fine Arts degree from the San Francisco Art Institute, her work has appeared incountless publications, and her corporate clients include Anthropologie, Ann Taylor, Godiva,Coach, Kate Spade, Bergdorf Goodman, among others. Visit her website at www.thegreenvase.com. Cetti resides in the Bronx, New York.