When you pair the vision and camera lens of UK photographer Sarah Gawler, and elegant gowns designed by Claire Pettibone, magic happens.  For all of you who grew up dreaming of the fae, who twined flowers in your hair as you dreamed of finding your true love, for those who own a book illustrated by Brian Froud, this is for you. As for the inspiration behind this photo shoot, Sarah says it best:
Claire Pettibone's dresses have always captured my imagination. They are soft, light and ethereal often inspired by nature with unusual laces, romantic flowers, embroidered embellishments and pretty jewels. To me, her gowns bring to mind the stuff of British folklore; Victorian faery paintings, Shakespeare, John Keats, Lord Alfred Tennyson and I wanted to somehow capture this in a shoot.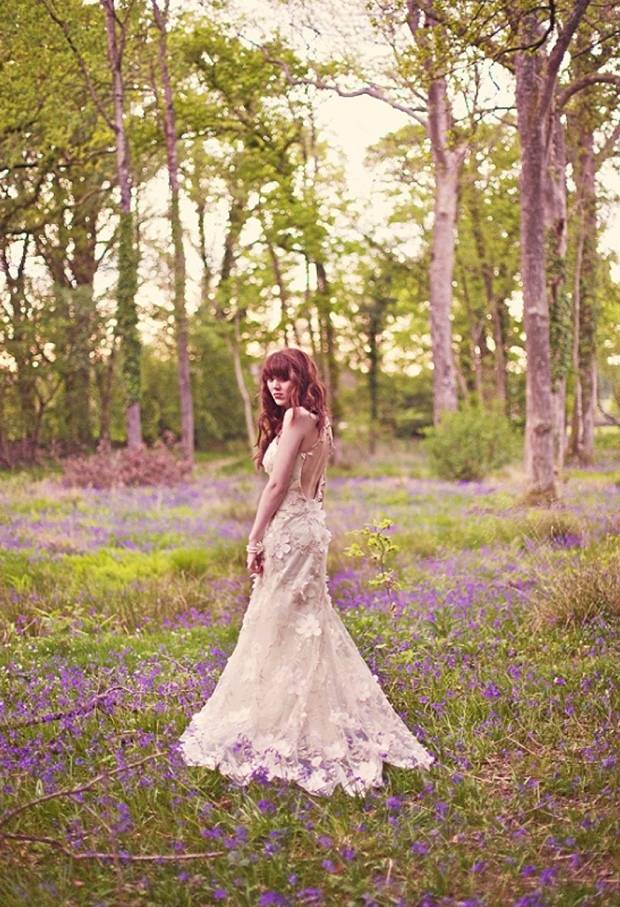 "The bluebell wood is an extremely hazardous place to be – a place of faerie-woven spells and enchantments" – Faeries (an illustrated examination of the myths & legends of Faeries), Brain Froud & Alan Lee.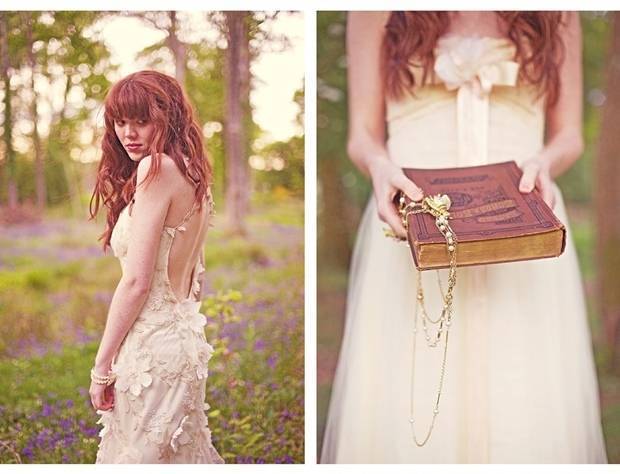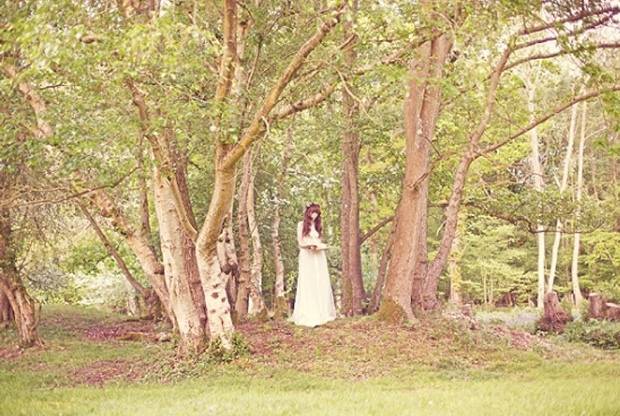 "I met a lady in the meads, Full beautiful—a faery's child, Her hair was long, her foot was light, And her eyes were wild."  – La Belle Dame Sans Merci, John Keats.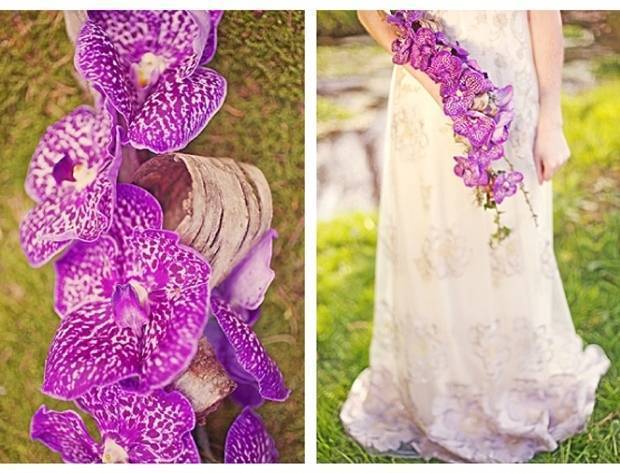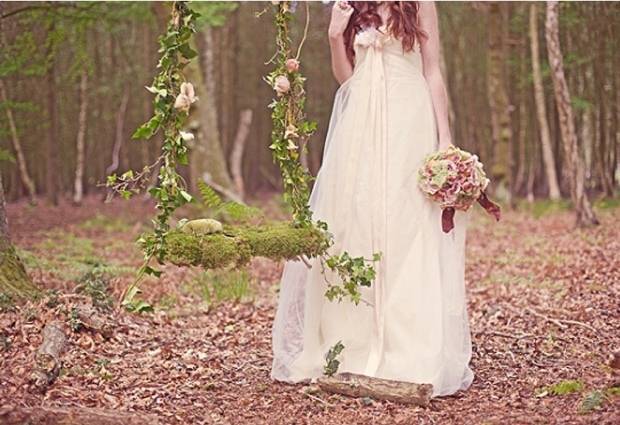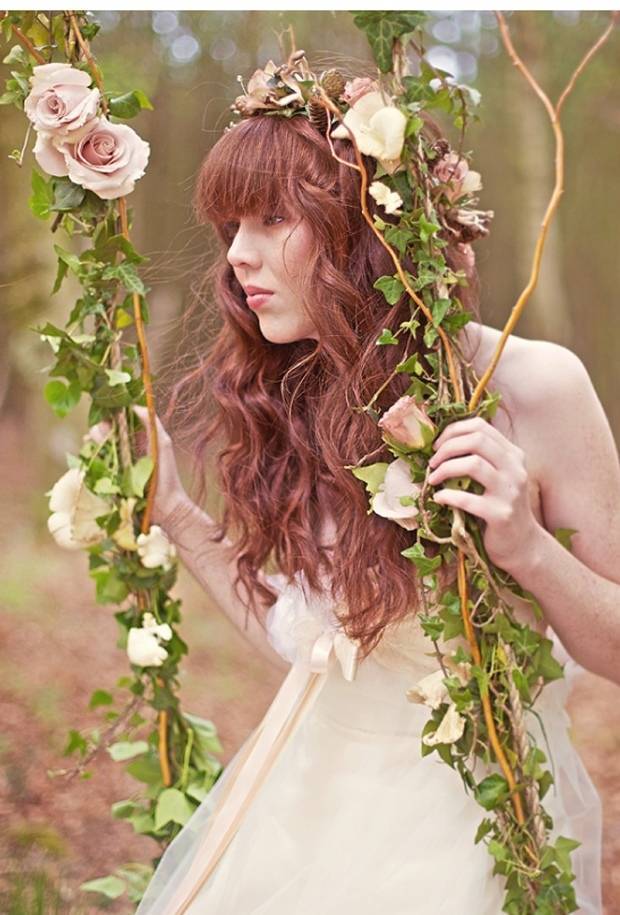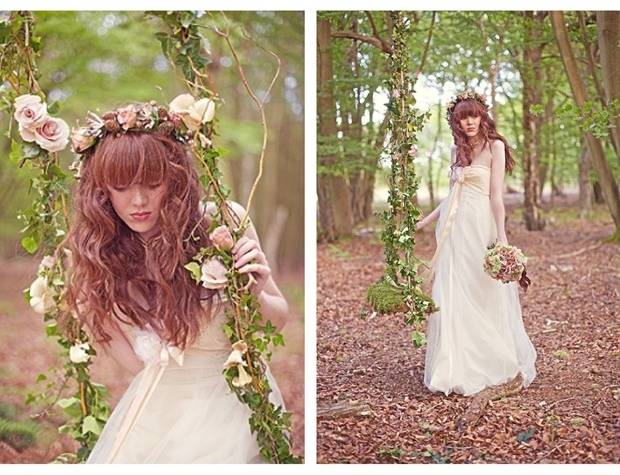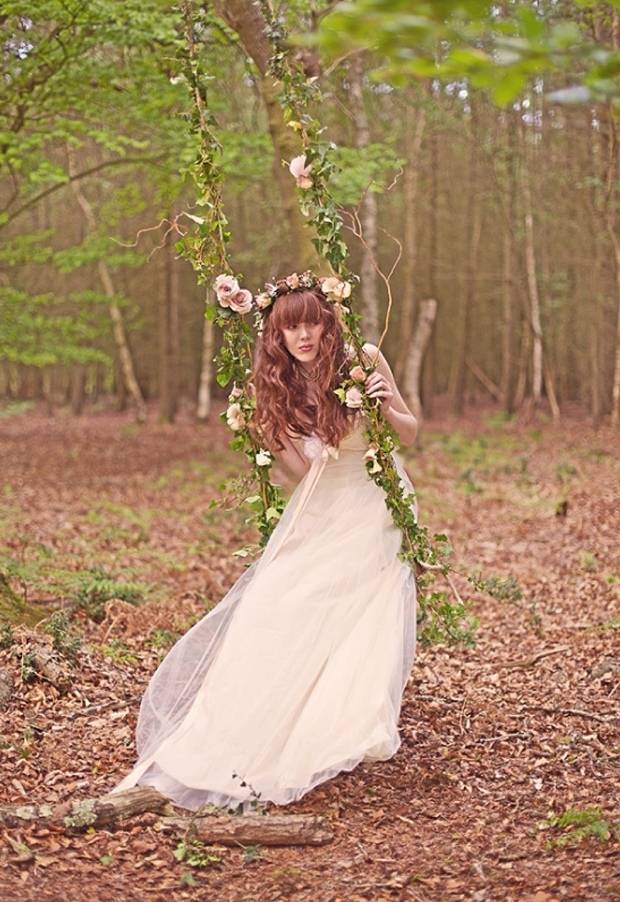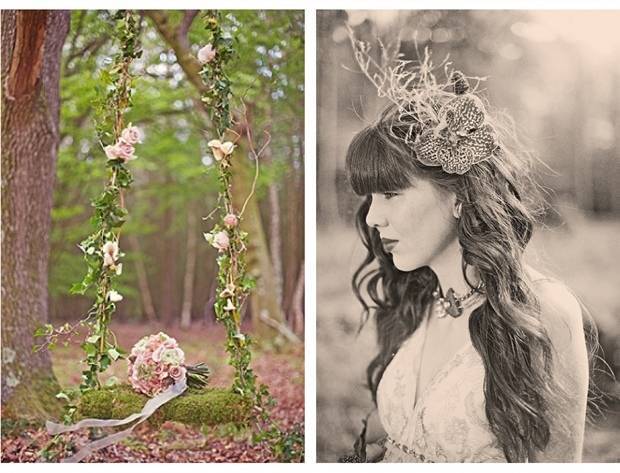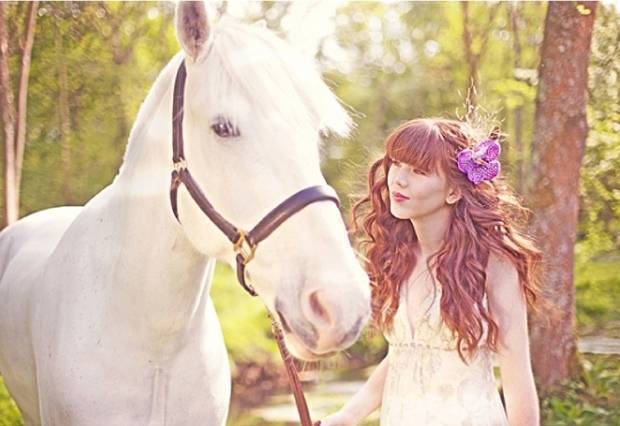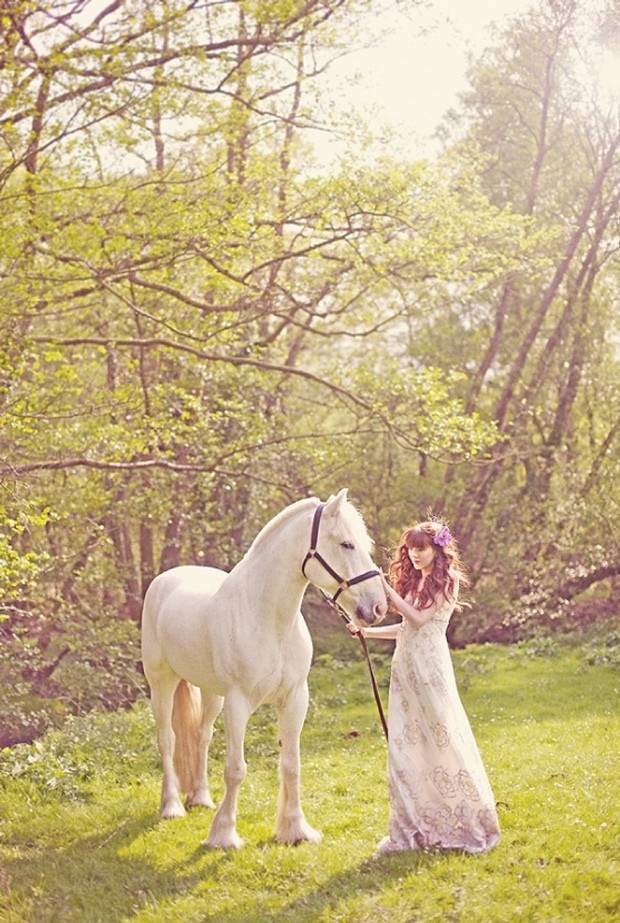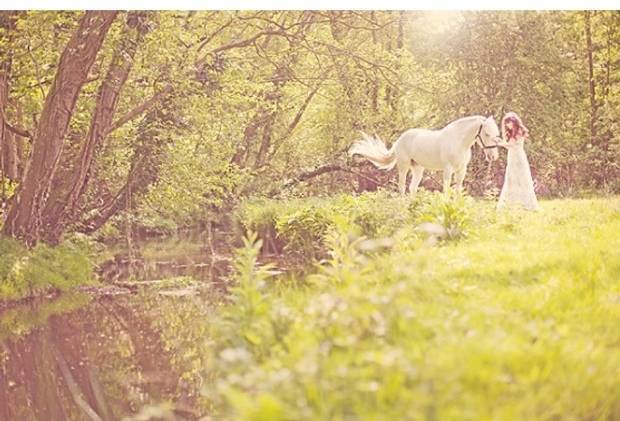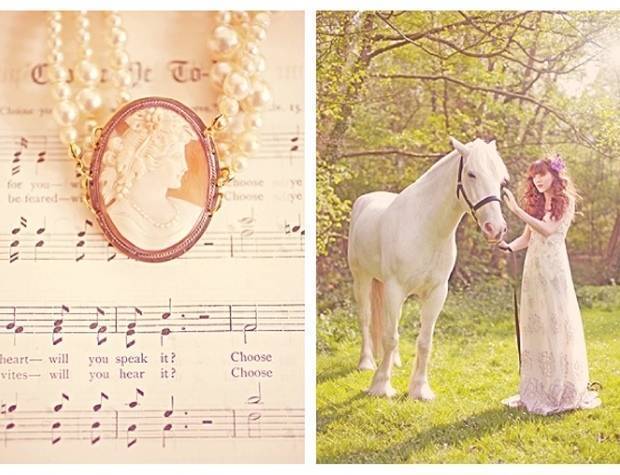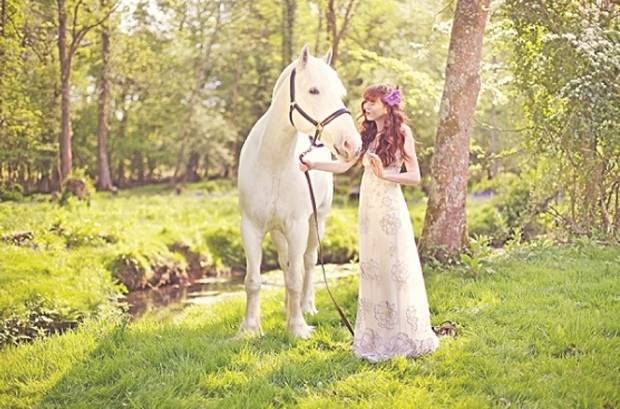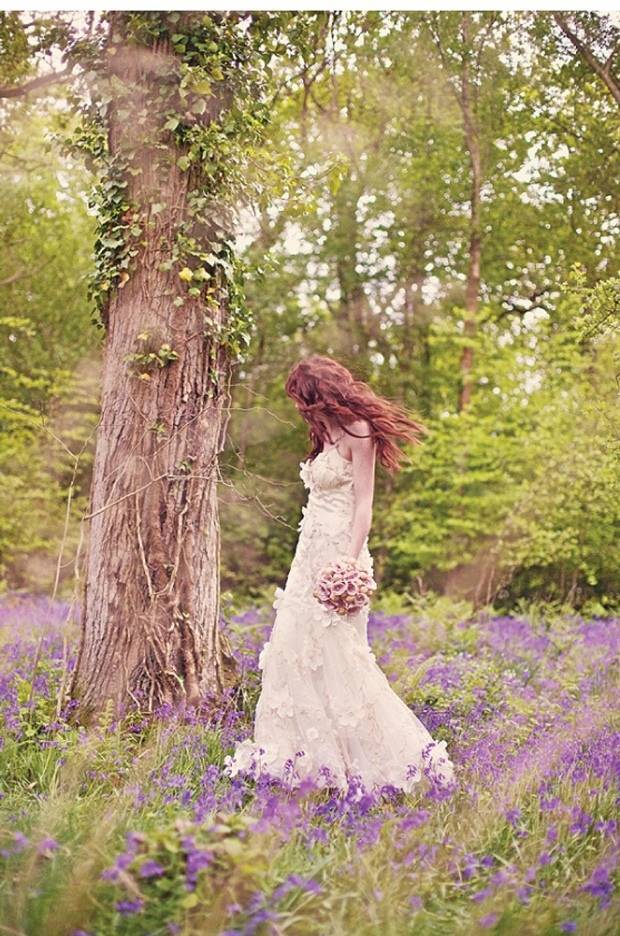 Photography: Sarah Gawler Photography / Location: Private Woodland in The New Forest, UK / Model: Lily Parfett / Hair & Makeup: Adjhani Barton / Flowers: LK Lily / Jewellry: Rachel Helen's Juniper Tree Collection / Luna, Larissa & Flora gowns by Claire Pettibone all supplied by Blackburn Bridal