When wedding invites start arriving in the mail with everything from "dressy casual" to "white tie" printed across them, you can start to get confused. You might start analyzing your wardrobe, searching for the right piece and still be asking the question, "How dressy is too dressy?"
The average age for men and women to get married is in their late 20s, and people in their 20s and 30s attend more weddings of their peers than most. That means figuring out wedding guest attire early on is crucial.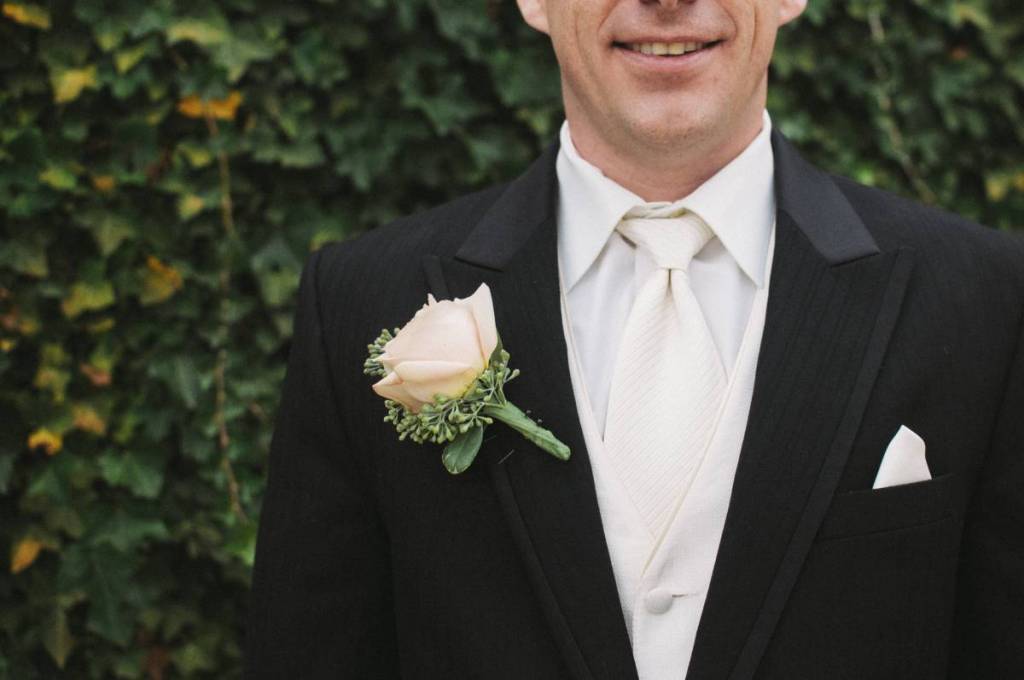 Also, if you're planning your own wedding, you want to make sure your guests are comfortable but look their best for your celebration. To clear up the terms and determine what you can wear at a wedding, check out this breakdown of eight types of attire.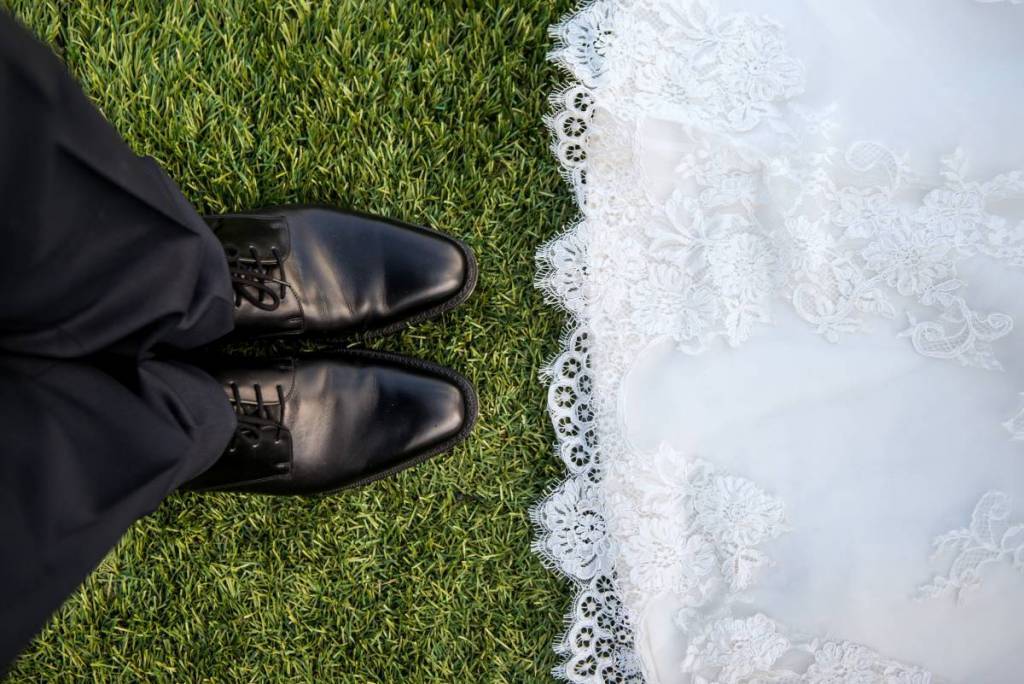 1. White Tie or Full Evening
The most elegant attire, white tie, is the peak of formalwear. Like the Met Gala's highly polished but creative dress code for men and women, white tie is structured but can highlight ornate outfits.
For men, this means a full black tuxedo, complete with tails and a white bow tie. The tux combo should have a white tuxedo vest and dress shirt underneath. Light-colored gloves and formal dress shoes, usually black oxfords, pull the look together.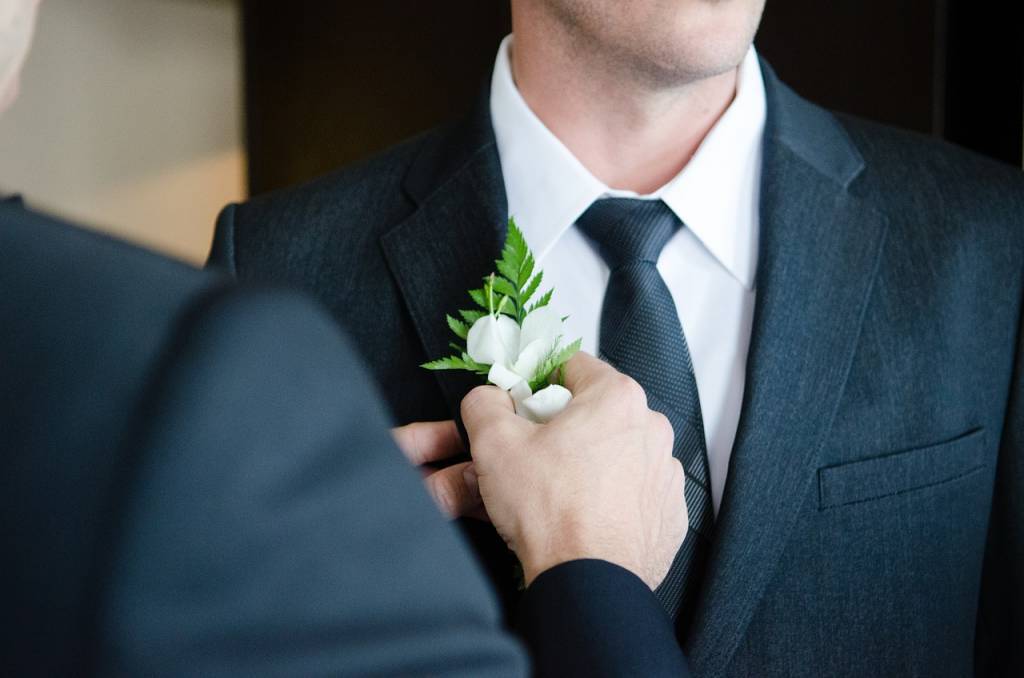 Women should dress in a long ballgown or evening gown with high-end jewelry and tasteful makeup. Floor-length numbers and heels are non-negotiable, but you can accessorize with a classic clutch.
2. Black Tie
Black tie is also highly refined and just a step down from white tie. Men are limited to tuxedos again, but they can wear a black tuxedo, cummerbund and bow tie during this event style. You can add leather derby or oxford dress shoes to finish the ensemble. During spring and summer, men can sport a white tuxedo jacket but should keep the rest of their attire black.
Women can choose anything from a formal evening gown to a fancy pantsuit. Sophisticated cocktail dresses are also an option, and either heels or chic flats are appropriate. To keep warm at weddings during chilly weather, ladies can drape a wrap around their arms or add a faux fur shawl or statement coat.
3. Black Tie Optional or Formal
If you receive a wedding invitation that says "black tie optional," this means you have more flexibility while still keeping the overall style formal. Formal and black tie optional are closely related, and you have little chance of showing up overdressed at weddings like these.
Men can choose a tuxedo with all the works or opt for a formal suit instead. If you're selecting a formal suit, you should pick a darkly colored one and pair it with a white dress shirt and a classy tie. Women's attire doesn't change much with formal and black tie optional events, because they can still wear polished dresses and fine jewelry.
4. Cocktail Attire
A cocktail dress code means you should still wear dressy items but nothing as fancy as a tuxedo. This style fits a glamorous party and offers a wider variety of clothing to pick from. Men can wear a nice suit with a simple dress shirt and a tie. Oxfords or brogues work well for these weddings.
Cocktail dresses have the name to show their rightful place in this dress code. Women can choose to wear shorter dresses rather than floor-length gowns, but you can also select an appropriate blouse and skirt combination. You can play up this look with glittery earrings and dressy pumps. Men and women should opt for subdued tones like burgundy, navy blue and dark green during the colder seasons, while in the warmer times, light gray or tan suits and pastel dresses fit well.
5. Beach Formal
For couples with a ceremony on the coast, a formal dress code doesn't have to be discarded. Beach formal can keep guests looking picture-perfect but prepared for the sand and sunny weather. Men can opt for a breathable suit jacket, preferably made of linen, with khakis. A tie shouldn't be included for formal beach attire. Classic sandals can help you account for sand and water, too.
Ladies can select an elegant maxi dress or a longer sundress. Makeup doesn't need to be over-the-top and can match the beach theme. Consider wearing your hair up for a charming look that can keep you cool.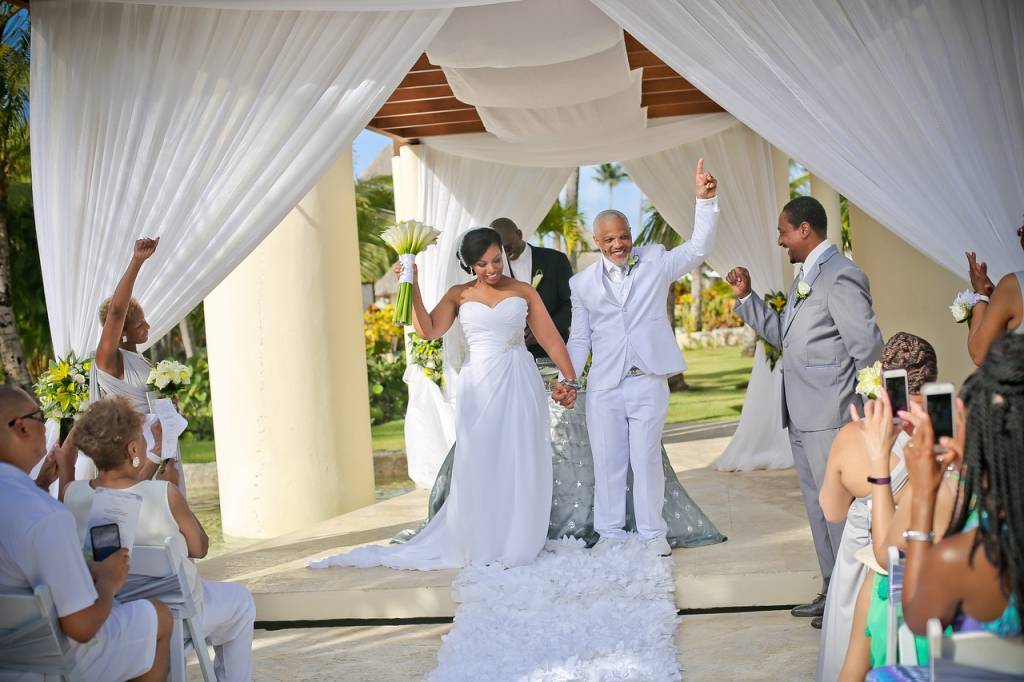 6. Semi-Formal or Dressy Casual
Semi-formal attire can differ depending on the time of day, the location of the event and the expectations of the bride and groom. Normally for semi-formal weddings, men can limit themselves to neat slacks, a dress shirt and a tie. During the winter time, you can add a suit jacket for warmth and go for darker shades.
Women can wear cocktail dresses or go for a slightly more casual style, like a lace shift dress. A tea-length skirt with a flowy blouse is an alternate option, as long as the accessories stay dressy.
7. Festive Attire
When your invite arrives with "festive attire" on it, you may be surprised. And this celebratory trend is new for weddings. Festive means you can go all out with colors and fun styles. Men can choose a unique suit style with bold accessories, like a whimsical tie. Women can pick a dress that shows their personality and jewelry with character. Put on bright heels or get creative with your hairstyle.
8. Casual
While casual dress is the most relaxed of wedding attire, it doesn't mean anything goes. Weddings are still celebrations that require appropriate clothing choices, so keep your distance from jeans and flipflops. Men can opt for casual pants like khakis and pair them with loafers. For a casual wedding, select a buttondown, dress shirt or polo.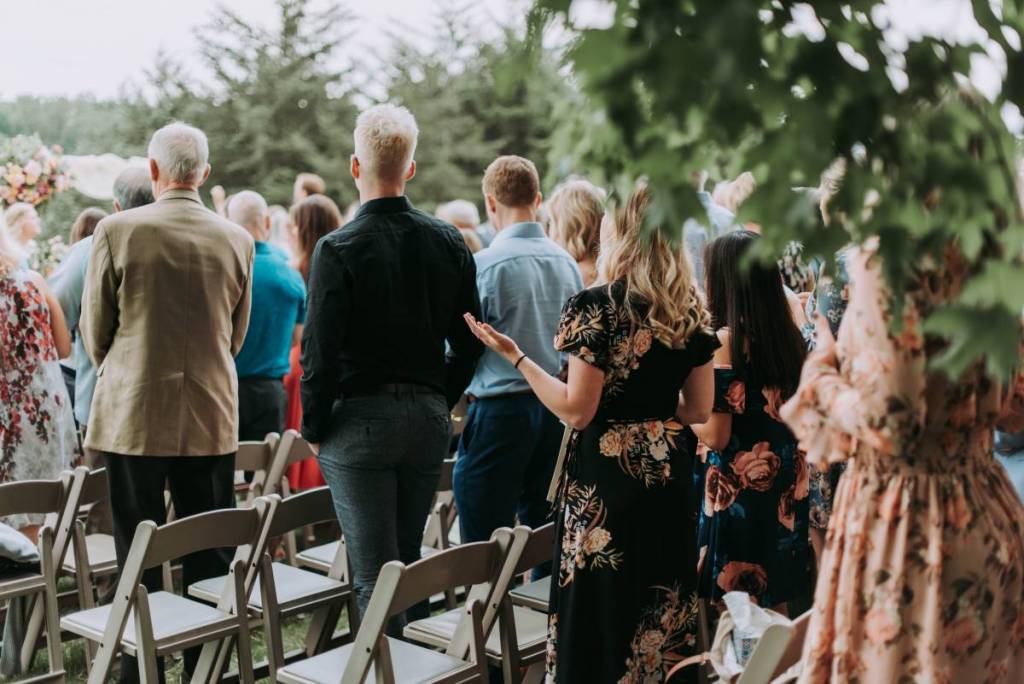 Women can wear a sundress or slacks and a blouse. For daytime weddings, you can choose feminine sandals. At casual outdoor weddings, bring a light jacket and wear wedges rather than pointy heels.
Dress the Part
With highly formal events or casual outdoor ceremonies, you can be confident showing up in the right outfit. After this guide, you can reduce your chances of showing up under- or overdressed. Dress your best to watch your loved ones tie the knot.