As you experiment with how you'd like your wedding makeup to look, you might be wondering what all the talk is about bronzing, highlighting, and contouring in the beauty world. Those words get thrown around a lot but they aren't as intimidating as you might think and are in fact quite easy to do yourself. With a bit of practice and tips on the basics from this Beauty Bar video that HSN has kindly shared with us, you'll be well on your way.
In this video you'll get tips on how to contour, highlight, and bronze your face to get your best sun-kissed look. These tips can help you get your perfect glow for all of your bridal festivities! Have fun watching and read below for some of my favorite all natural beauty products to use for these techniques.
My natural beauty picks:
Alima Pure Mineral Bronzer
By far my favorite all natural bronzer lately. It comes in several shades and I love it in Mauna Loa which is a perfect matte shade that just makes you look naturally sun-kissed and like you're glowing. It doesn't irritate my skin and blends beautifully. A little goes a long way. I also use this for contouring the cheekbones.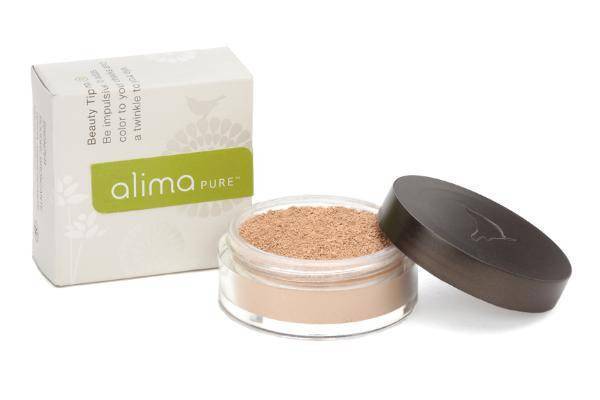 100% Natural Origin 2-in-1 Bronzer & Blush by Physicians Formula
This two in one is perfect for on the go and I actually love blending the two together a little bit sometimes. The bronzer is a nice matte shade that isn't too orange and works well on fair skin. It comes with a mirror and little brush in the bottom of the compact which is also super useful, though I prefer to use my own blending brush.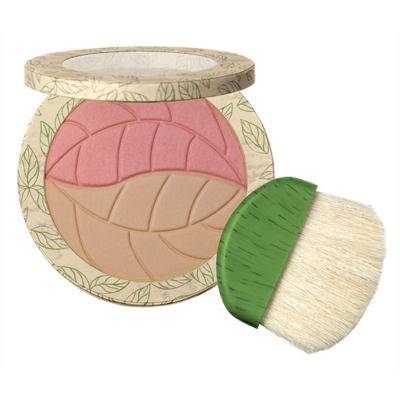 Vapour Organic Beauty Illusionist Concealer and Trick Stick Highlighter
The illusionist concealer is one of those products that I use daily and will buy again and again (I hope they never stop making it!). Because it is a sheer concealer and glides on so smoothly it makes a wonderful matte highlighter. I use this down the center of my nose almost daily. The trick stick (which comes in four shades) is a great highlighter to use when you want a bit of sparkle. I love how both of these are in convenient tubes.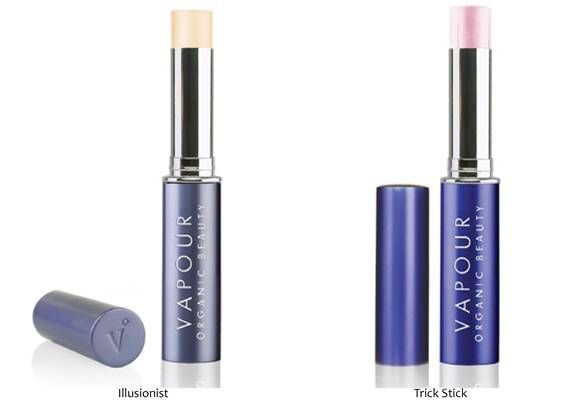 Pacifica Enlighten Eye Brightening Mineral Eye Shadow
I know, this is an eyeshadow, but the shade on the far left works as an amazing highlighter and I've been using as one for several months. I'm so in love with it! It's called Skinny Dip and is described as a matte nude base, but does have very fine shimmer to it (just ever so slightly). It is super soft and silky and is a universal brightener. Perfect for using on the inner eye, brow bones, and cheekbones. Totally worth buying the whole palette for and the other colors are amazing eyeshadows. They're made with coconut water!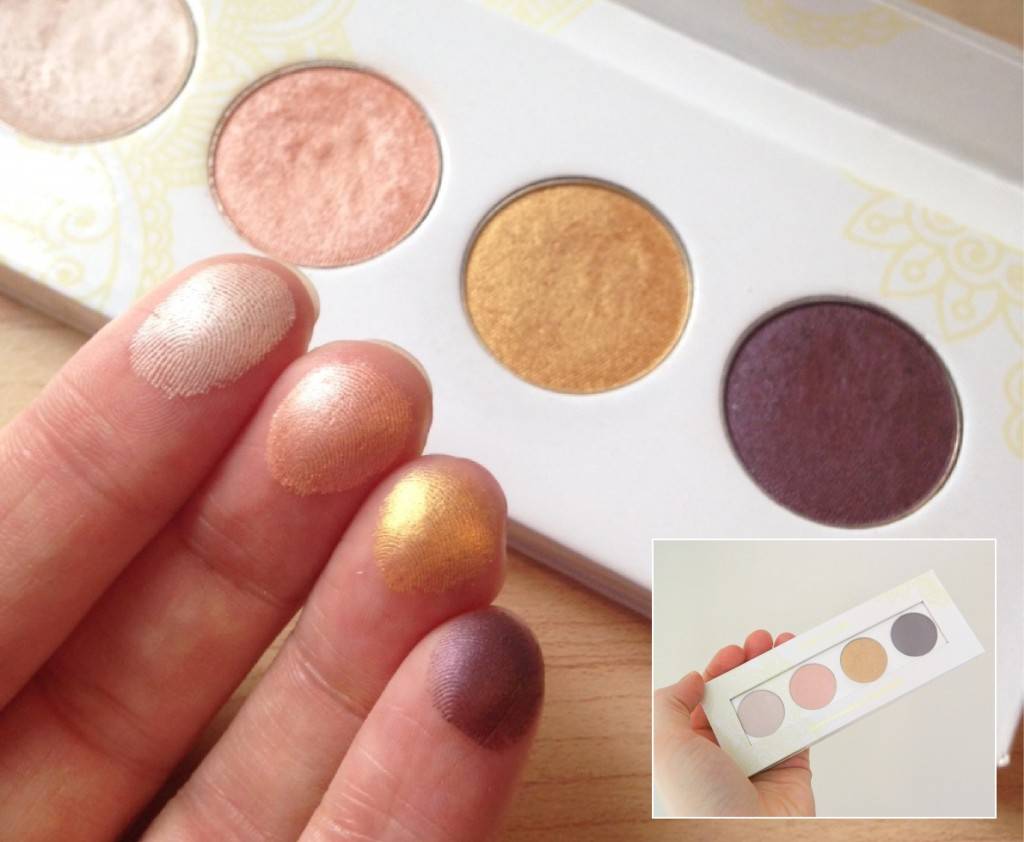 jane iredale 24-Karat Gold Dust Shimmer Powder
If you want to dust on a little something extra over your matte bronzer this is for you! It is a very fine shimmer powder that doesn't look too sparkly but will just make you radiate with a beautiful light. This stuff can be added to eyelids, brow bones, cheekbones, even your lip gloss. I love it in the color champagne.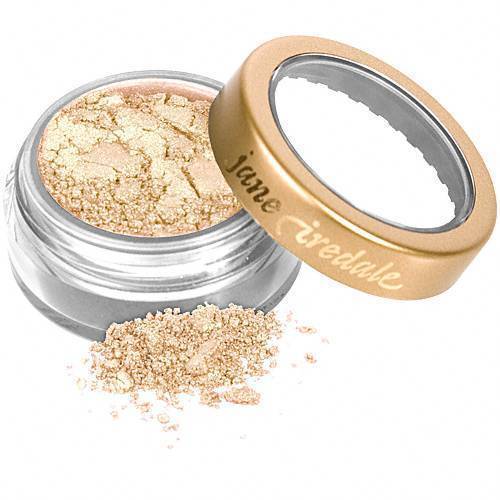 I hope you enjoyed this post! If so please leave a comment below and if you have any tips for bronzing, highlighting, and contouring we'd love to hear them! xo – Naomi
P.S. If you're looking for more on natural beauty, check out Sweet Violet Beauty.