Whether you're looking to accessorize your bridal party or revamp your everyday wardrobe, you'll want to take a look at the fashion jewelry from BaubleBar. After discovering their site I quickly became obsessed and made a mental note of the many pieces I would love to wear and brighten my own wardrobe with. I love that they have plenty of statement pieces but also offer smaller, delicate pieces as well. There seems to be a piece for every mood. In fact, they sent me a few pieces to try out and I was impressed enough to create an account and make my first purchase (probably of many) which you can see at the end of this post.
They have so many gorgeous choices for your wedding day also (ones that don't break the bank I might add) and I'm so excited to share with you a few of my favorite earrings, necklaces, and rings that they offer (it was hard to narrow it down!). You can check out their full wedding shop here. Get ready to sparkle!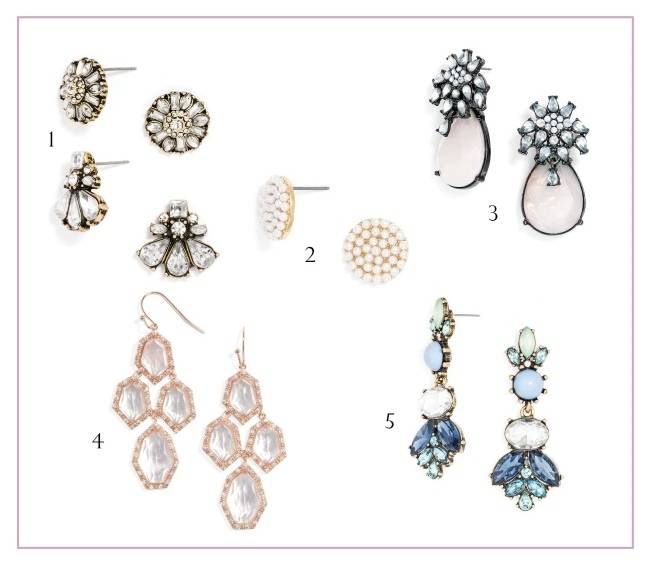 Wedding-Worthy Earrings: 1) Crystal Stud Set $38  2) Micro Pearl Studs $24  3) Chrysanthemum Drops $36  4) Faceted Chandelier Drops $72  5) Beaded Betty Drops $36
A few things to love about BaubleBar
Free shipping & easy returns
New arrivals each week!
Earn reward points by shopping or inviting friends
On-trend styles as well as classics
Personalized pieces available
Shop BaubleBar in person at Anthropologie or Nordstrom
Their stylists are ready to help you pick the right bridal baubles for you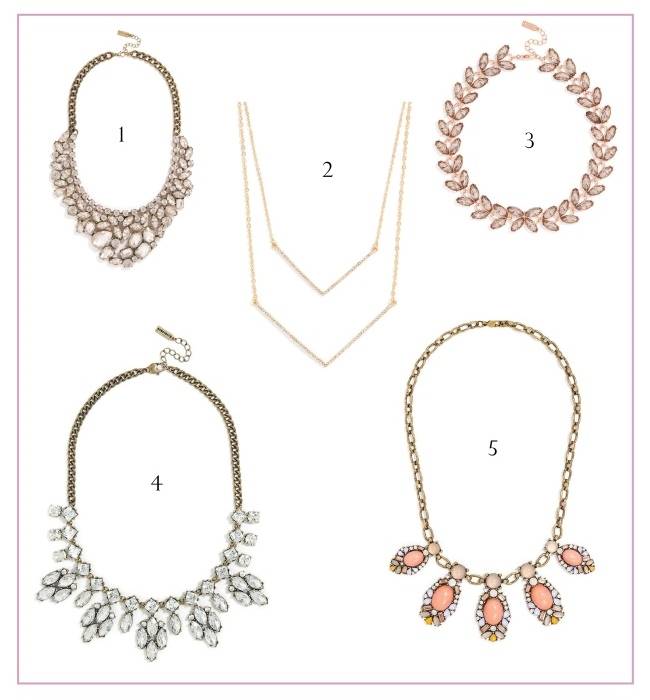 Bridal & Bridal Party Necklaces: 1) The Heartbreaker Bib $46  2) Micro Pavé Valley Pendant $30  3) Vintage Garland Strand $44  4) Crystal Elsa Bib $44  5) Crystal Cabochon Collar $36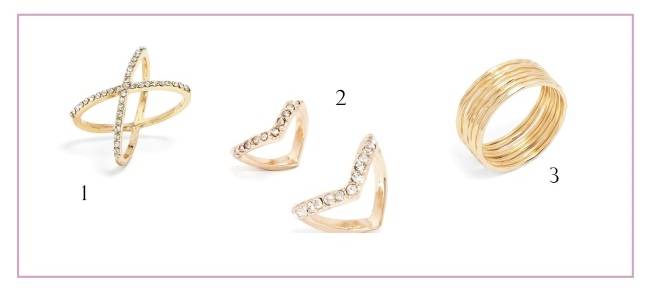 Accent Rings: 1) Crystal Mason Ring $28  2) Pavé Chevron Ring Set $28  3) Willow Stacking Septuplet $28 
Let's be honest, it's easy to get in a style rut, especially when you work from home. One of the things I love most about BaubleBar jewelry is that so many of their pieces make such a quick difference in an outfit. You can dress up an otherwise boring white t-shirt and just as easily layer a jacket over it if you have a meeting for a fun office-casual look. The sparkly Crystal Christine Ring (bottom right) is super fun for jazzing up any time, whether you're wearing jeans, or a cocktail dress. And the pixie studs, which I bought in purple (below left) are such a cute little accessory for day or night also. These types of styles work equally well with a bridesmaid dress and she'll be able to use the jewelry many times after the event!
Get 15% off your first purchase at BaubleBar simply by entering your email. No code required.
This post is sponsored by BaubleBar, Inc. / This post contains affiliate links.