As soon as the new Spirit collection from Australian designer Anna Campbell landed in my inbox I knew it was instantly one of my favorites this year. These silhouettes and beaded details are so romantic and what I might call "bohemian glam." I love that brides can customize their perfect dress by selecting from up to six different skirt designs in this collection! "In 'Spirit' we have a juxtaposition of the most beautifully form-fitted pieces with the fullest, floaty organza skirts and cascading silk tulle styles. There is truly something for every bride," says designer Anna Campbell.
Interchangeable skirt options have been designed to cater for every style and range from slimline fit, to cascading silk tulle to a beaded drop skirt. The 'Spirit' collection was inspired by the idea that a brides' spirit is what shines beyond anything else on their wedding day. "After all it is their spirit that someone has fallen in love with, the collection was designed to celebrate the inner beauty of all our brides," says Anna.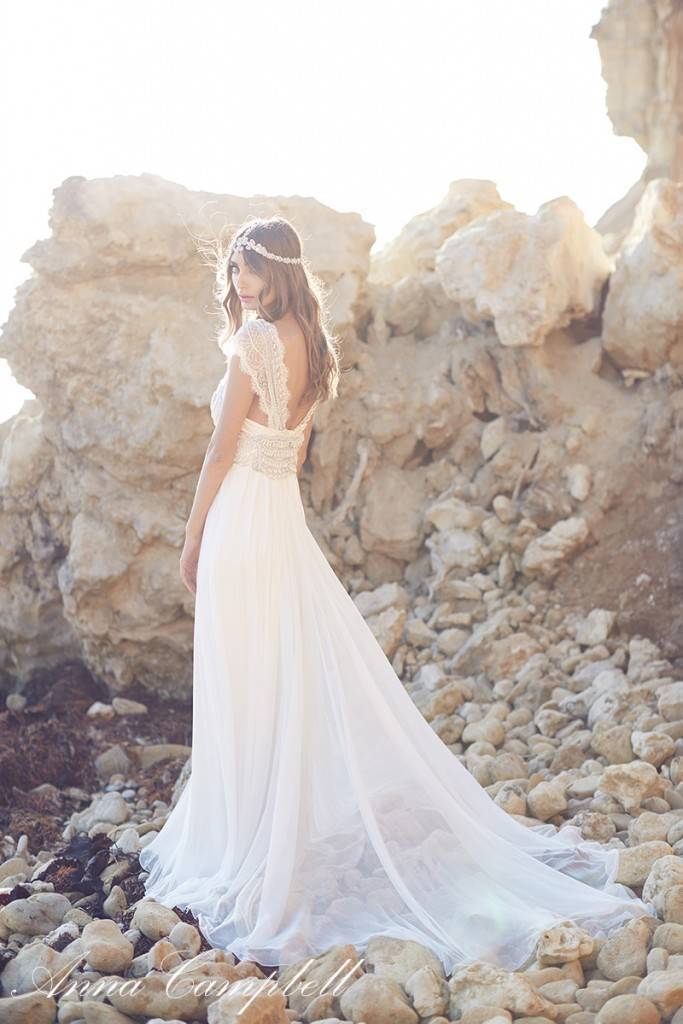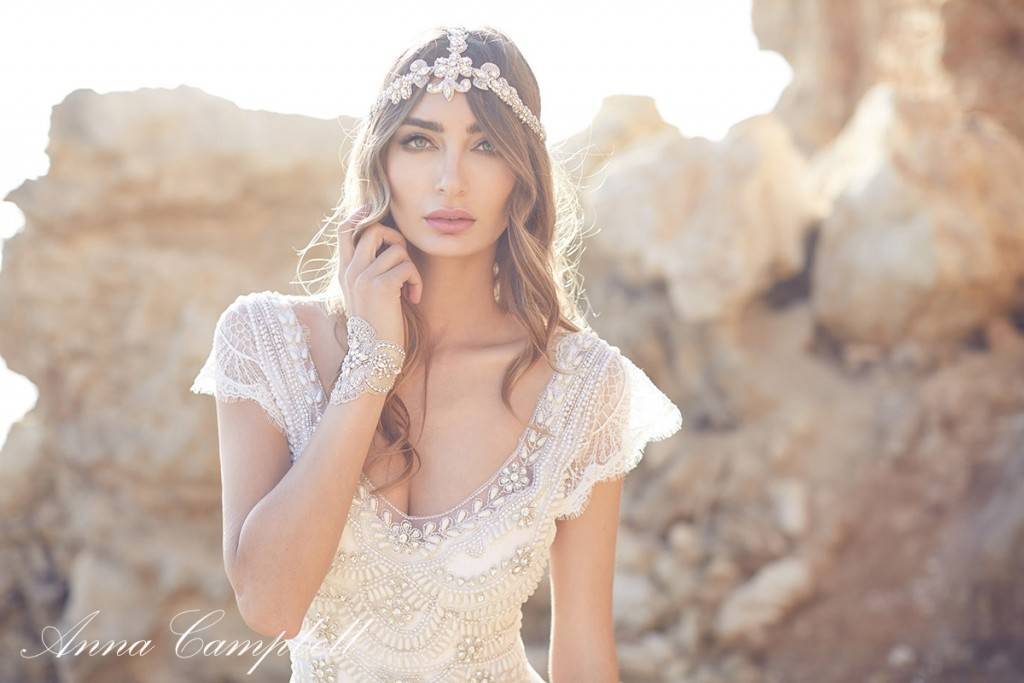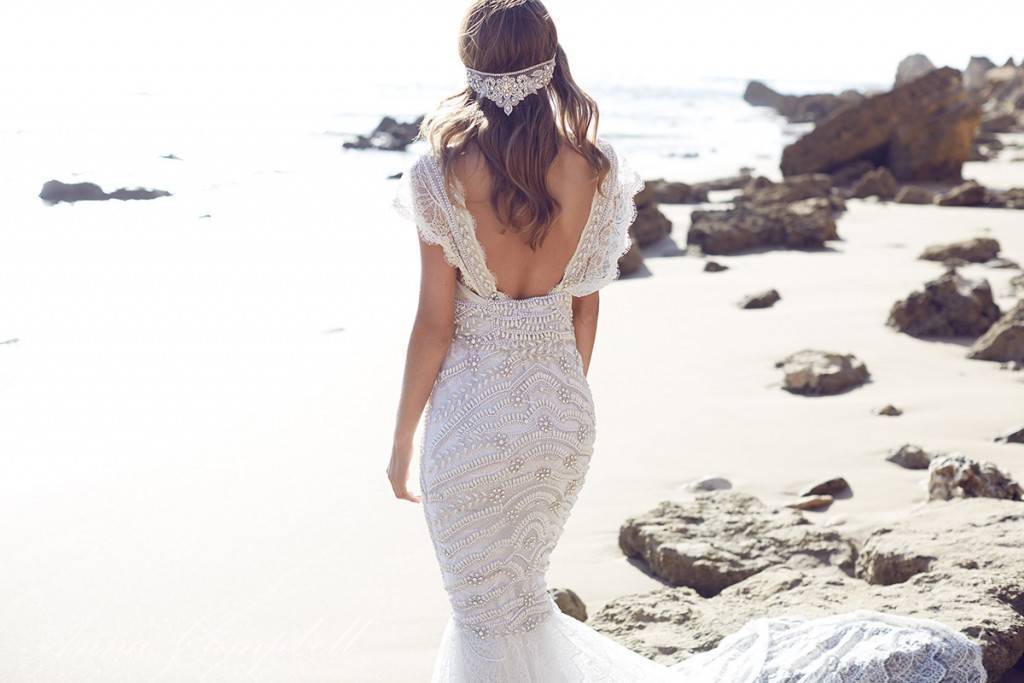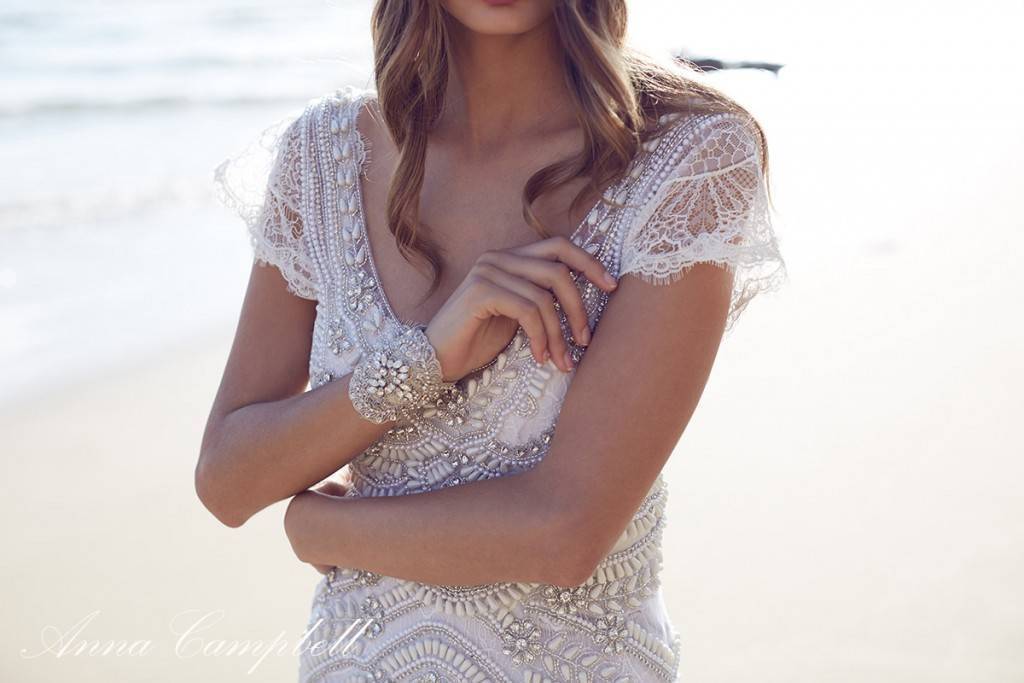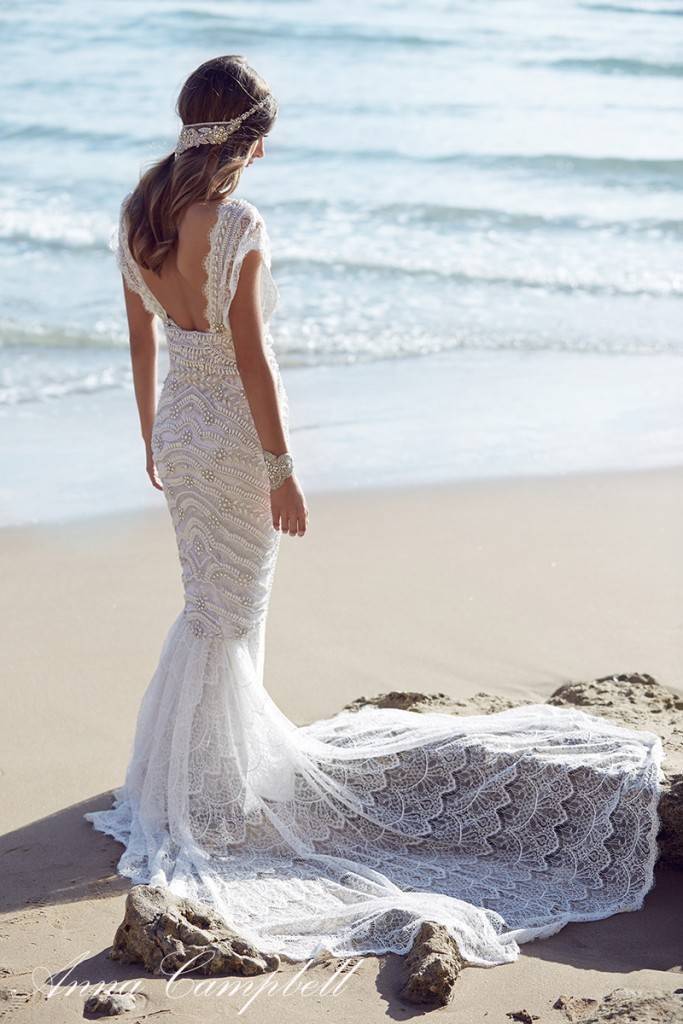 'Spirit' also sees the introduction of silk tulle skirts and the color 'bone' being available for order in off-the-rack collections – an option previously exclusive to the made-to-measure range.
As with all Anna Campbell collections, dresses are hand-finished in Melbourne, created from luxury, silk fabrics and finished with stunning beadwork exclusive to the label. Designer Anna Campbell said silk was used without exception, as it is the only fabric of a high enough quality for a bridal dress. "Silk is lightweight, breathable; it feels sexy on your skin. It's an ancient product that is known for its beauty and for us there is no comparison," she said.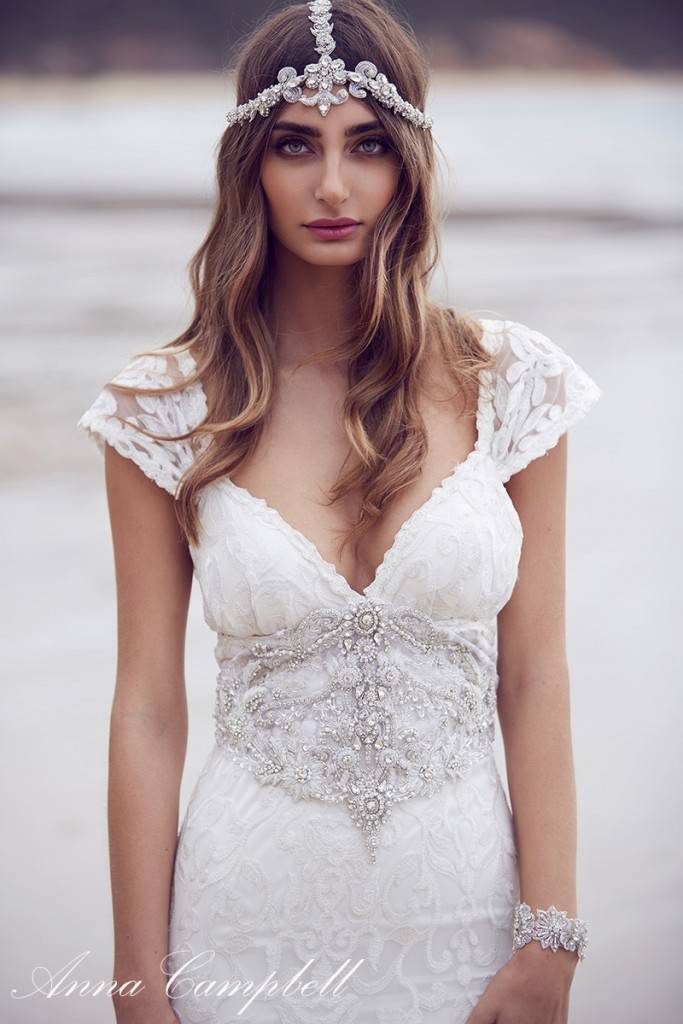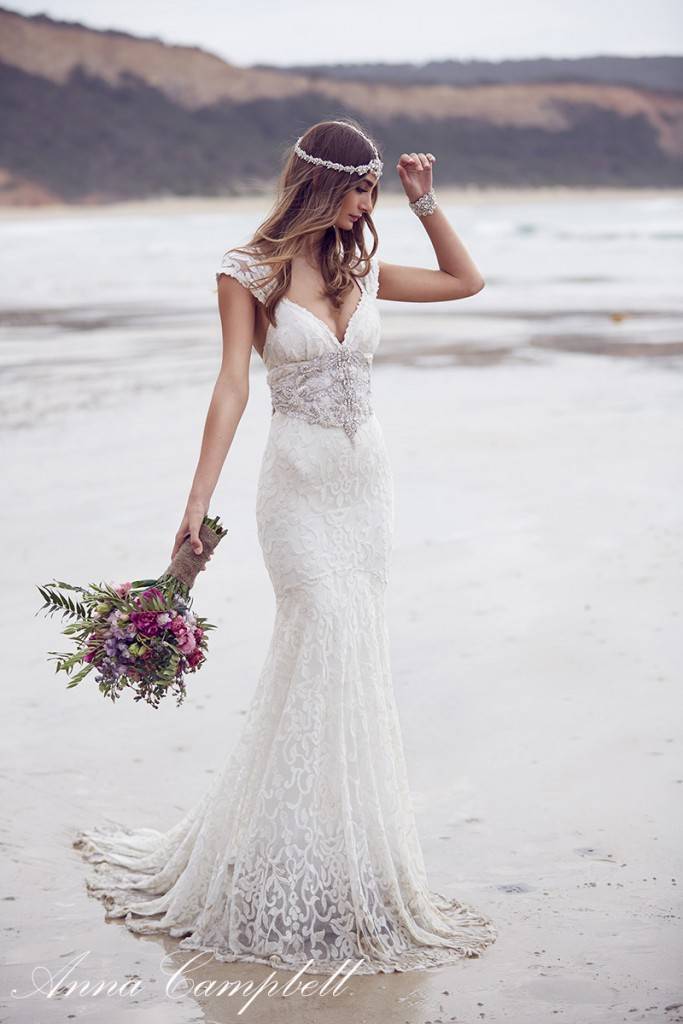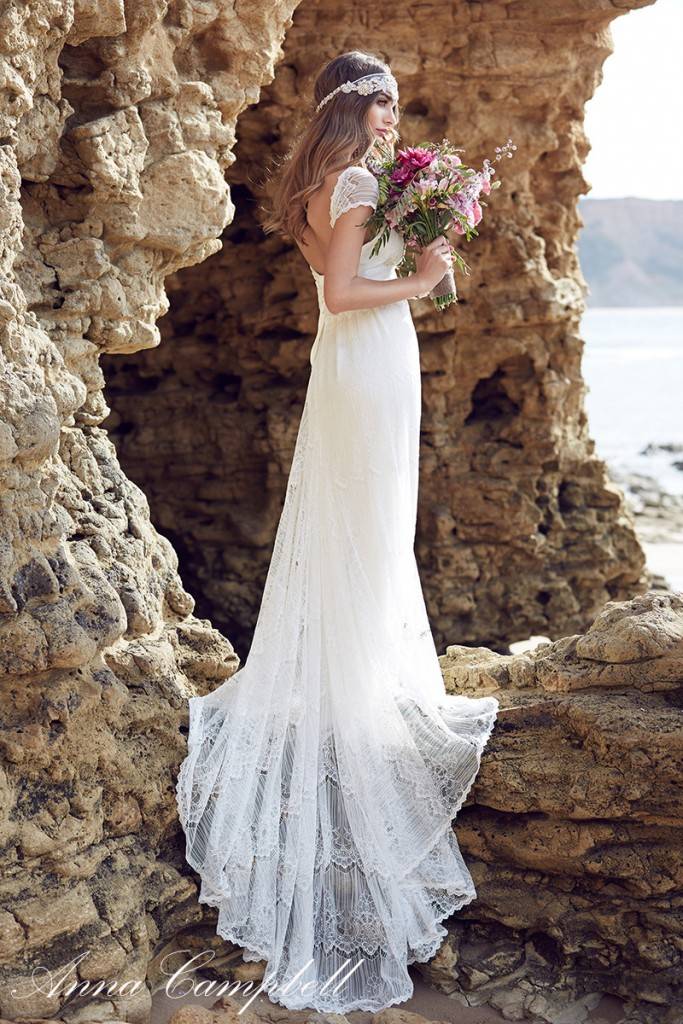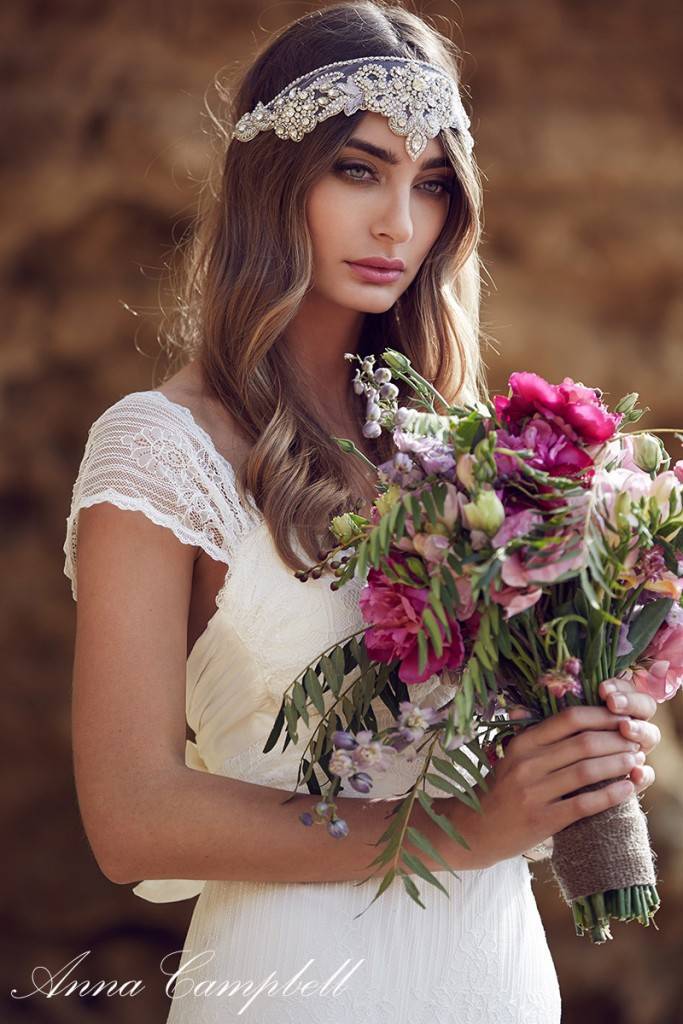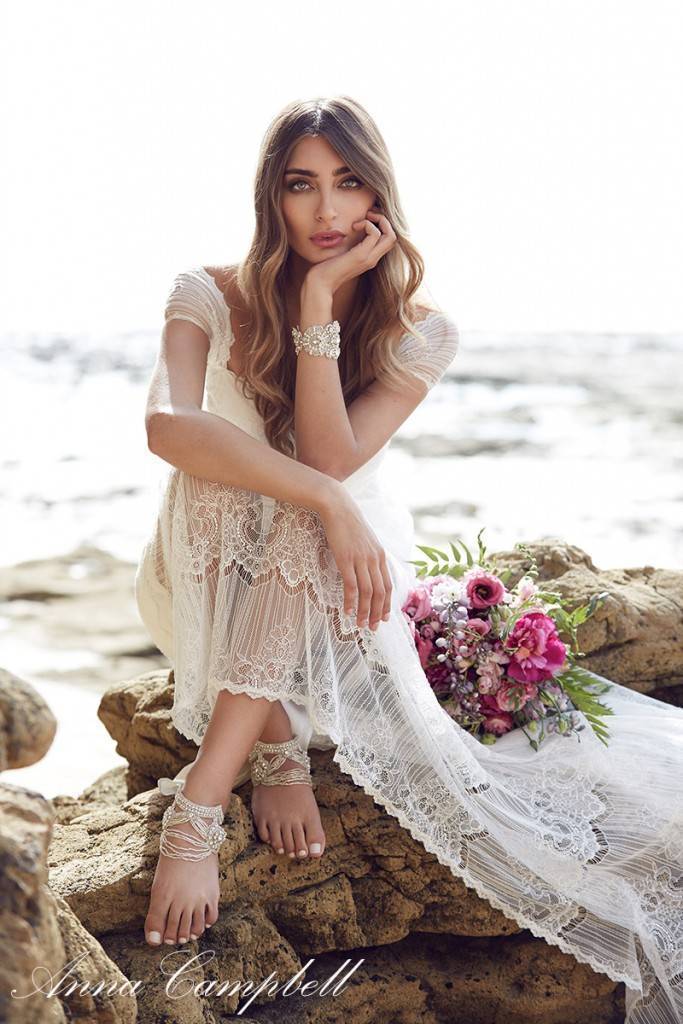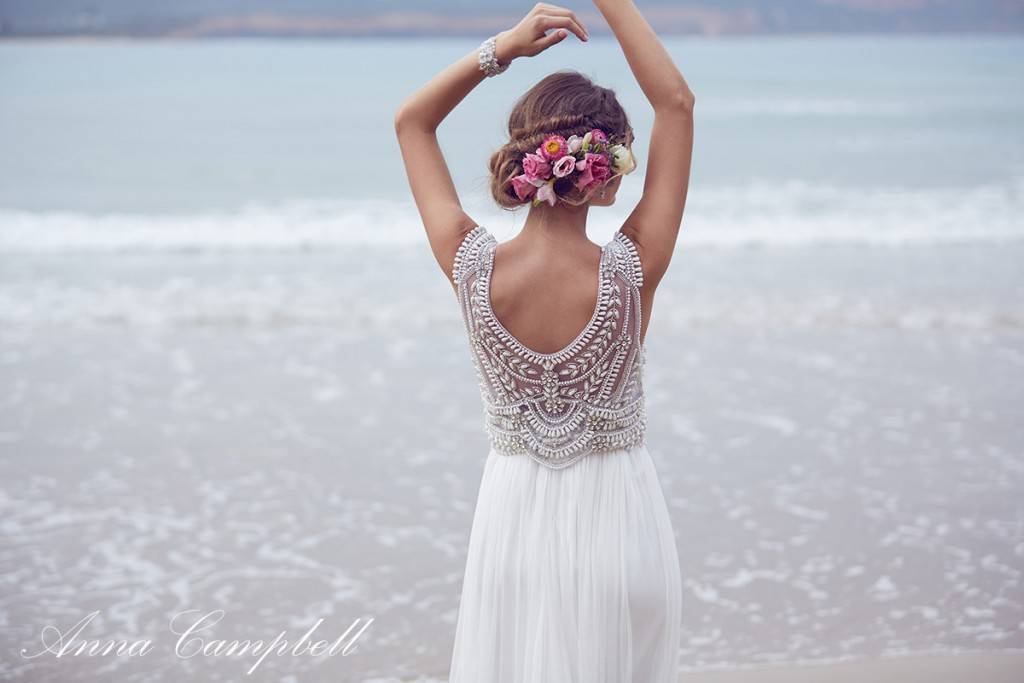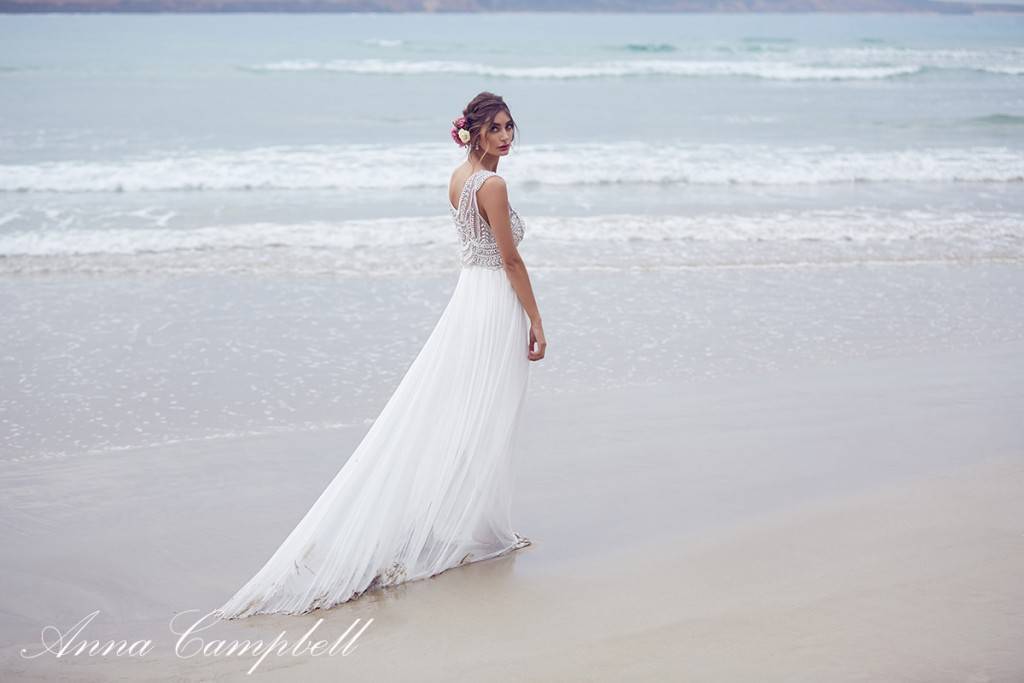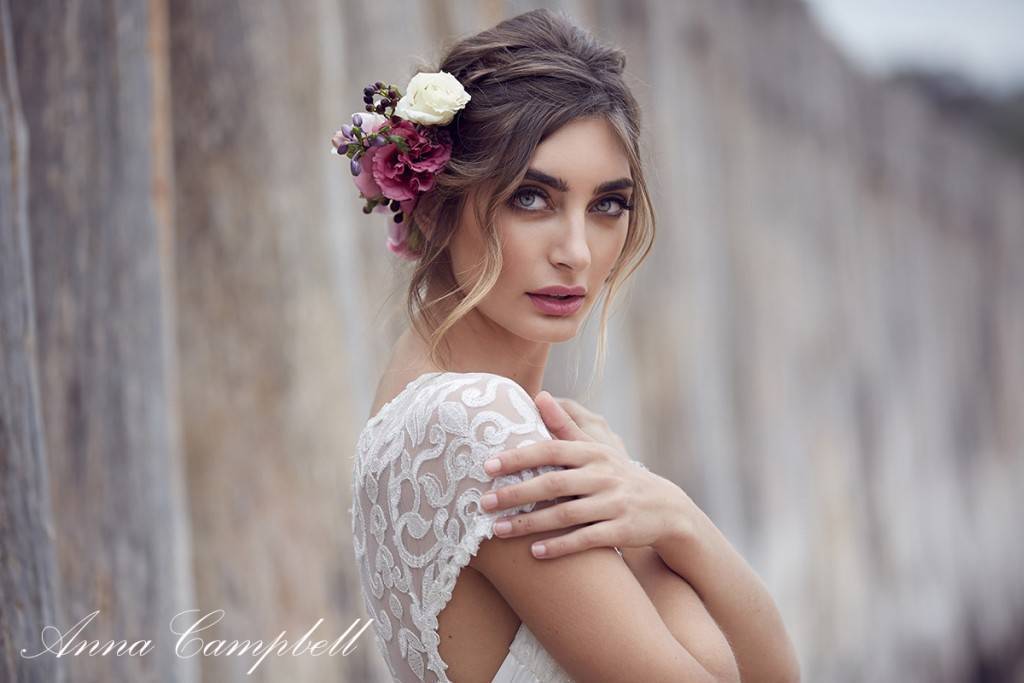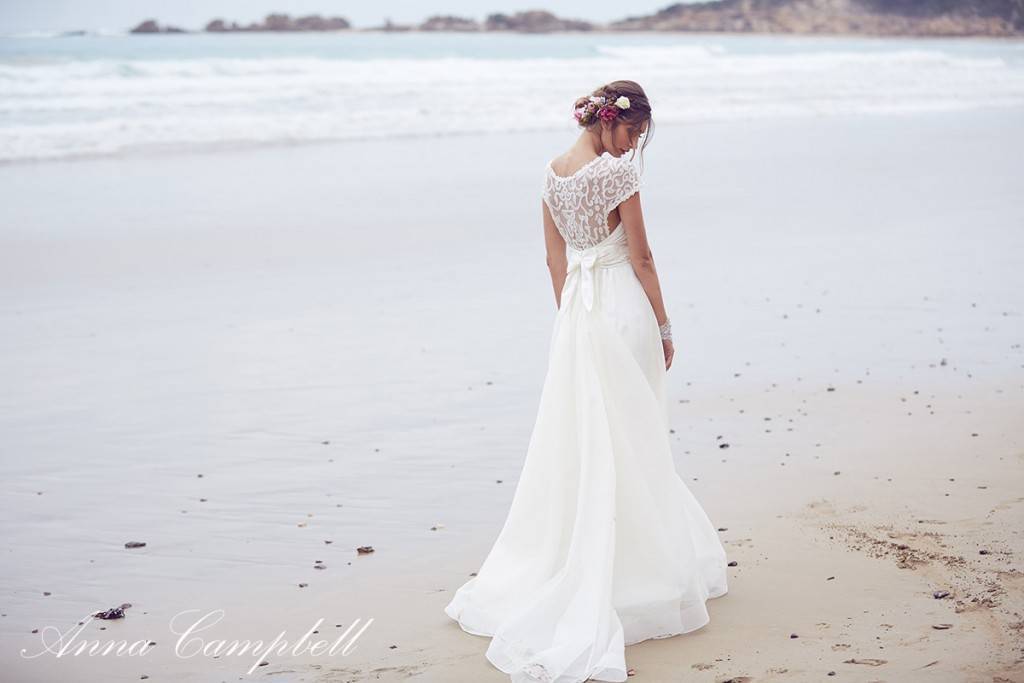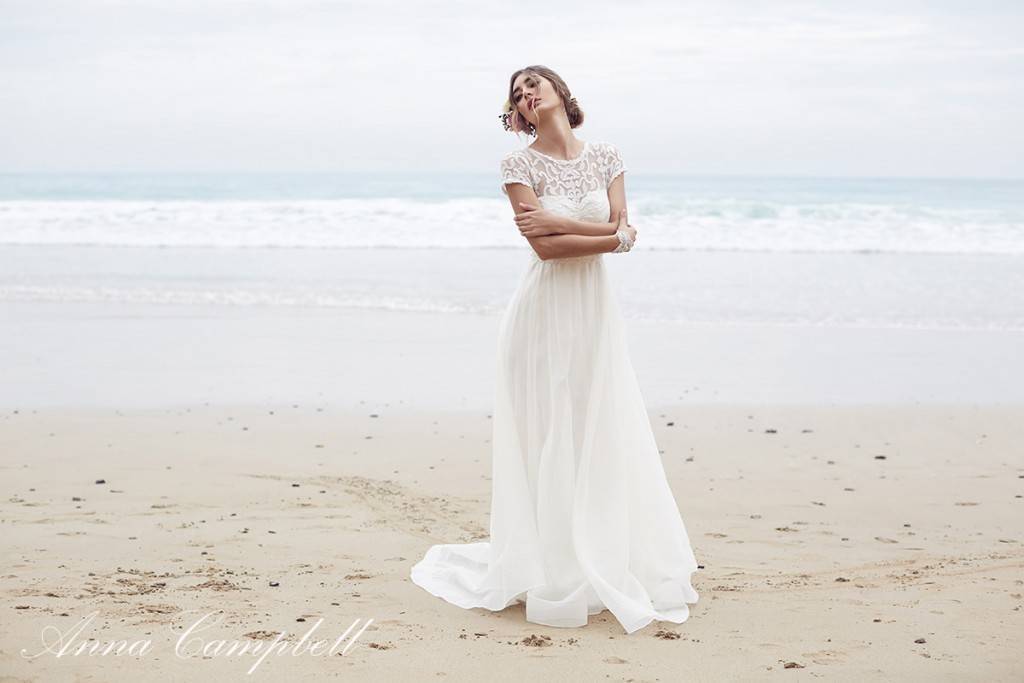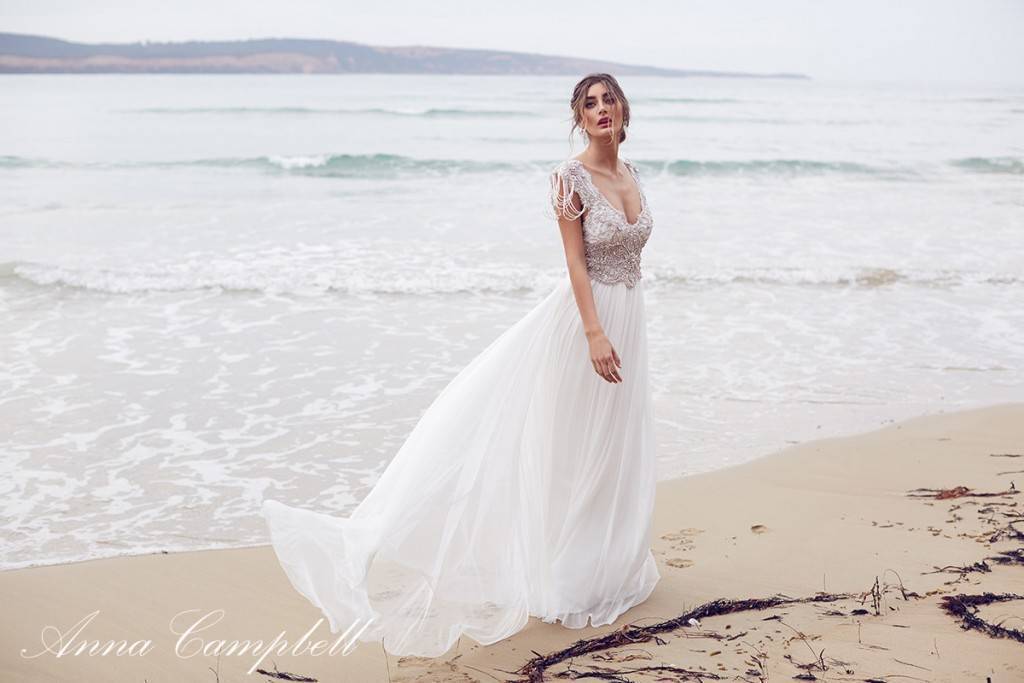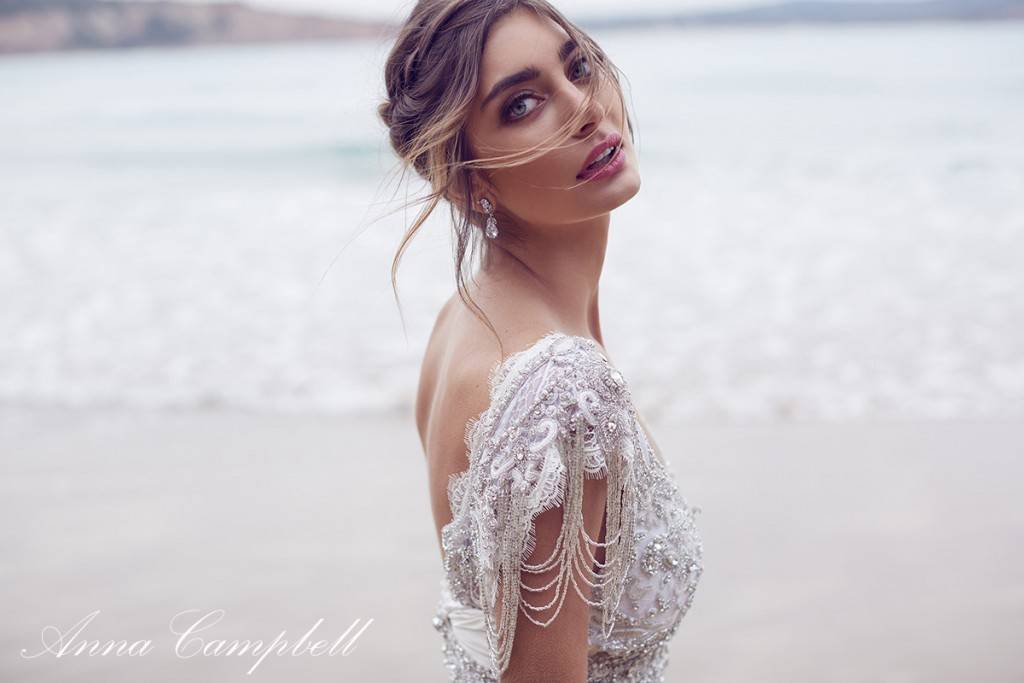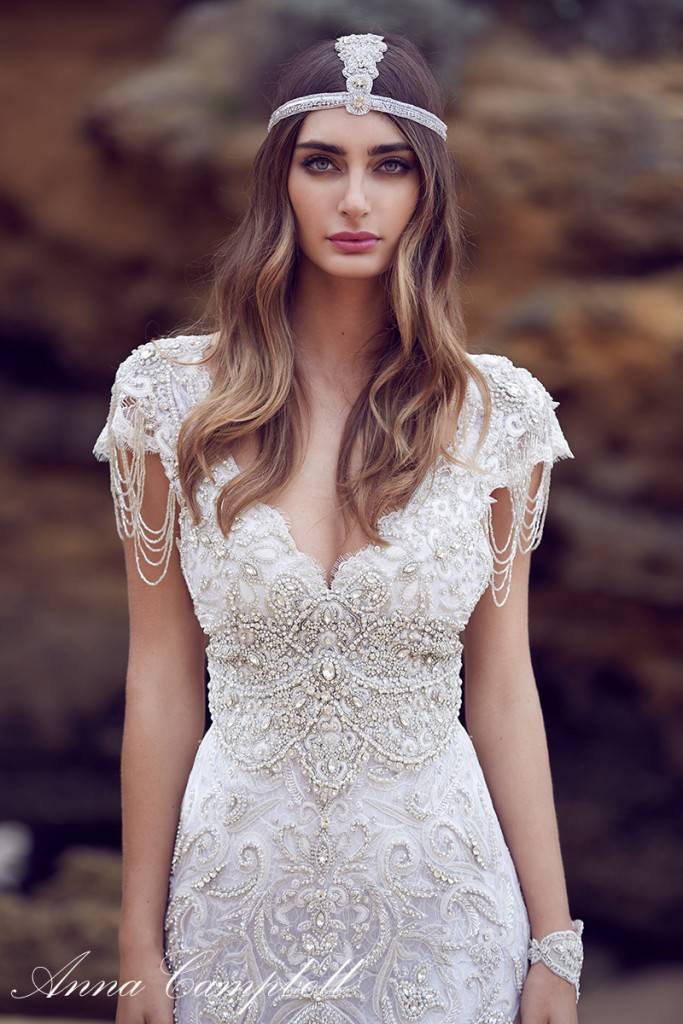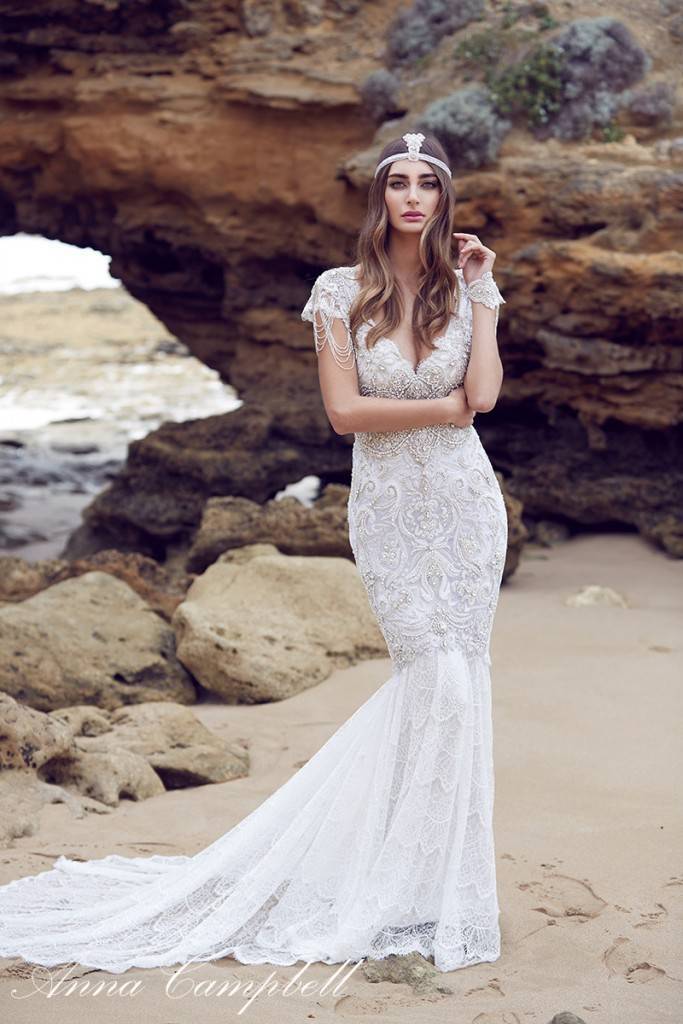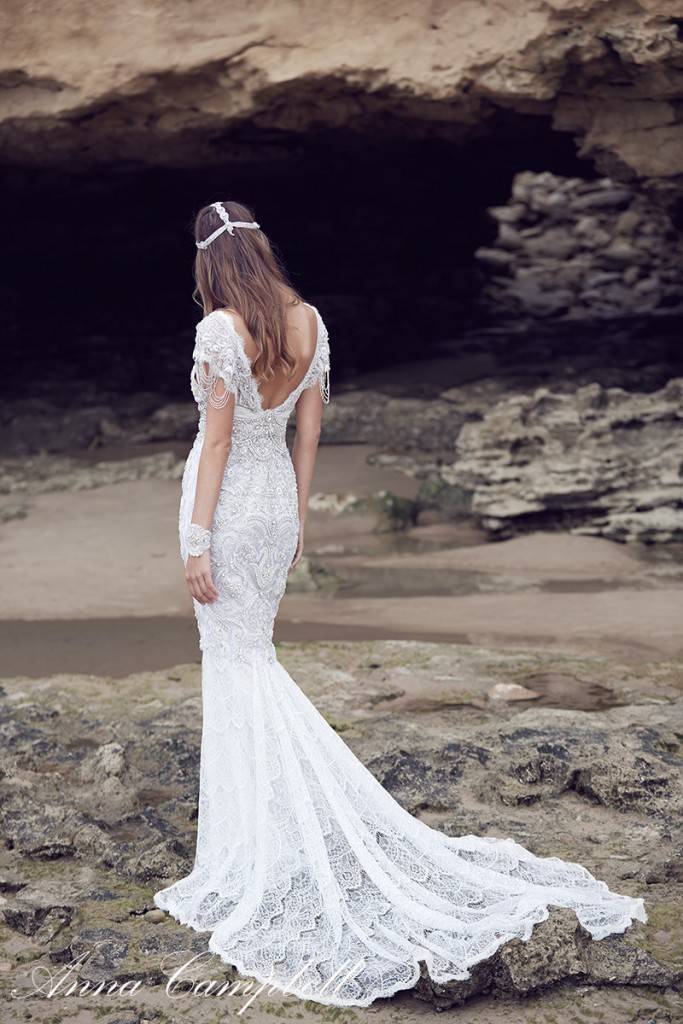 The 'Spirit' collection is priced between $2,299-$5,999 AU ($1,782 – $4650 US) and is available now. Worldwide stockists list can be viewed online via www.annacampbell.com.au

Photography: 35mm Wedding Photography / Makeup: Melonie Santos / Hair: Momu Hair