Welcome to the world of Underland, an avant-garde Alice in Wonderland, where whimsy reins, sweets are plenty, and men breathe fire! This colorful styled shoot was created by Star Noir Studio, Southern Sirens, and Custom Love Gifts and Events. It is a fantastic theme and opens doors for all sorts of whimsy perfect for a unique venue like the Knoxville Zoo. What's not to love about cupcakes in teacups, little jars of honey asking to be eaten, silver clocks, and pretty tulle frocks? Happy Halloween, Violets!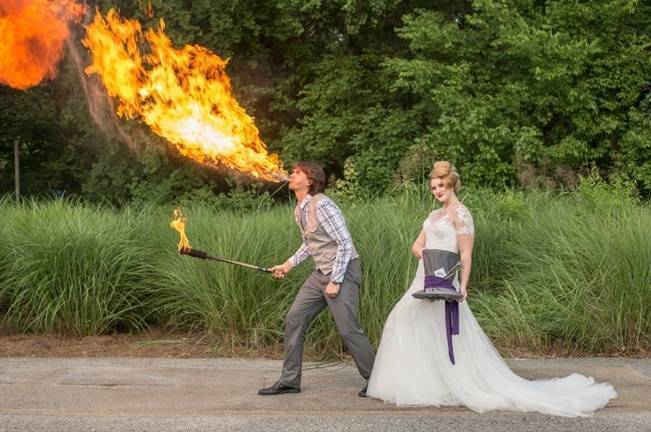 From the Photographer:
We started with eggplant purple linen featuring three dimensional rosettes from Campbell Tent And Party Rentals paired with a giant teapot overflowing with flowers and greenery from Melissa Timm Designs. A mix of floral arrangements and brightly frosted cupcakes in gold-rimmed tea cups from Vintage Inspirations added the perfect details. Spray-painting inexpensive clocks in silver was an easy DIY project that made the Mr. and Mrs. seating extra special.
The cake from Sweet Beginnings By Elaine featured a mix of pearls, vintage brooches and even a miniature looking glass with a tiny teacup and a hand-crafted "love" cake topper. A dessert table featured mini key lime pies, brownies and red velvet cookies from Bradford Catered Events and honey pot favors in pink and gold with Alice themed vintage tags.
The dress from Wedding Wonderland included a delicate lace neckline that flows down the back of the dress into a pool of soft organza and tulle. Our groom's attire included a pocket watch similar to the design on the invitations. In keeping with an out of the box theme, we asked our mad-hatter to show off a little fire breathing skills with his lady by his side.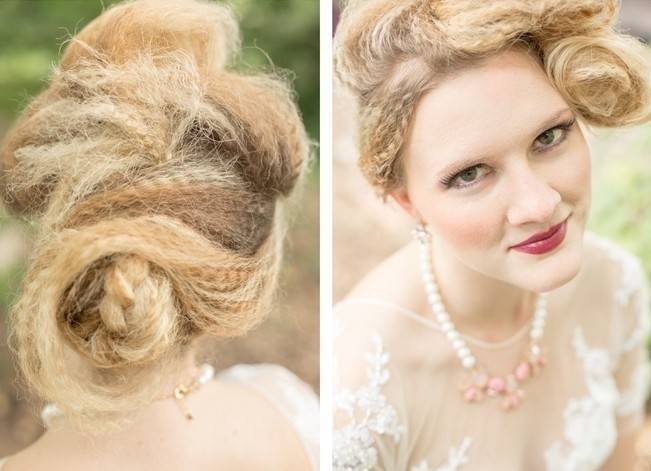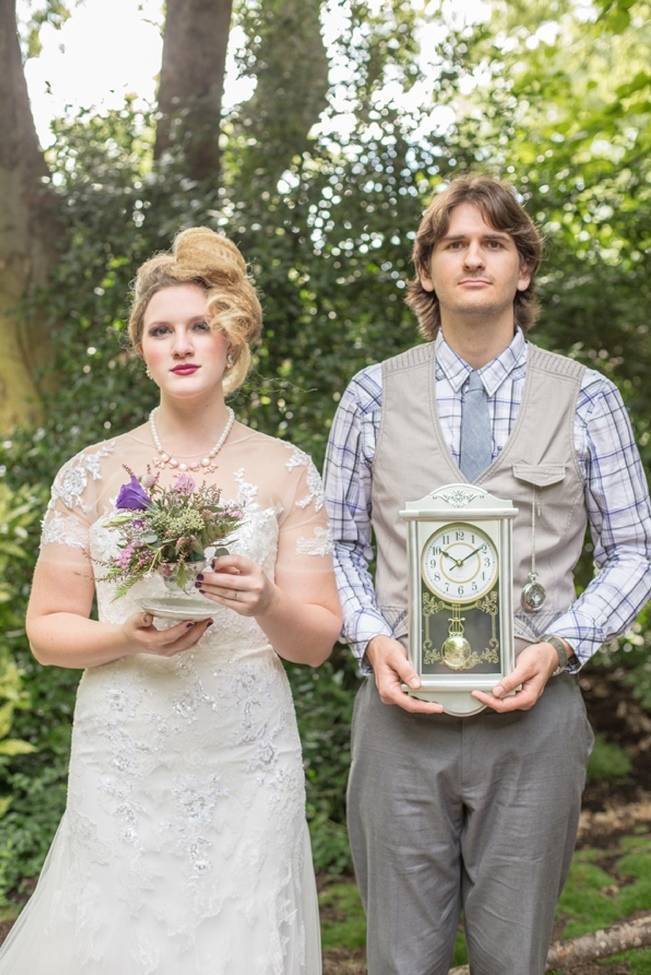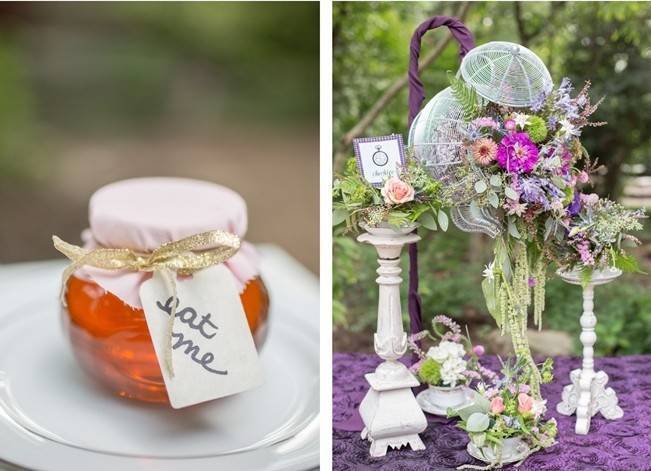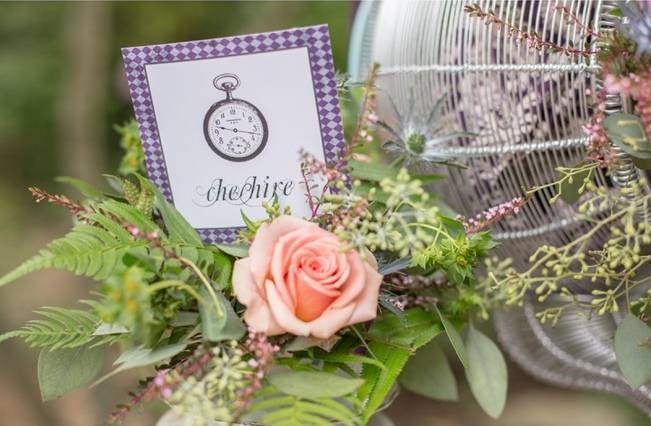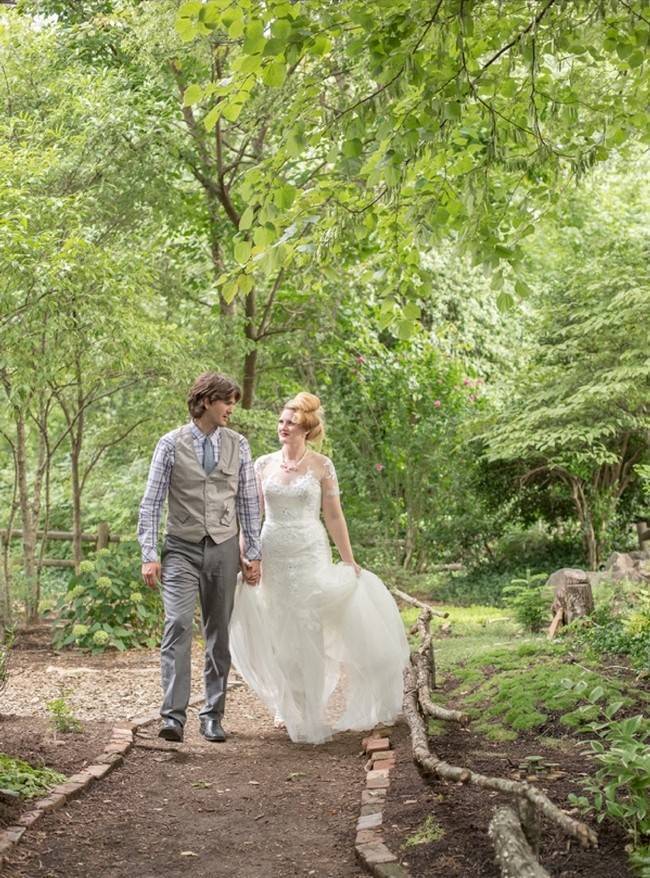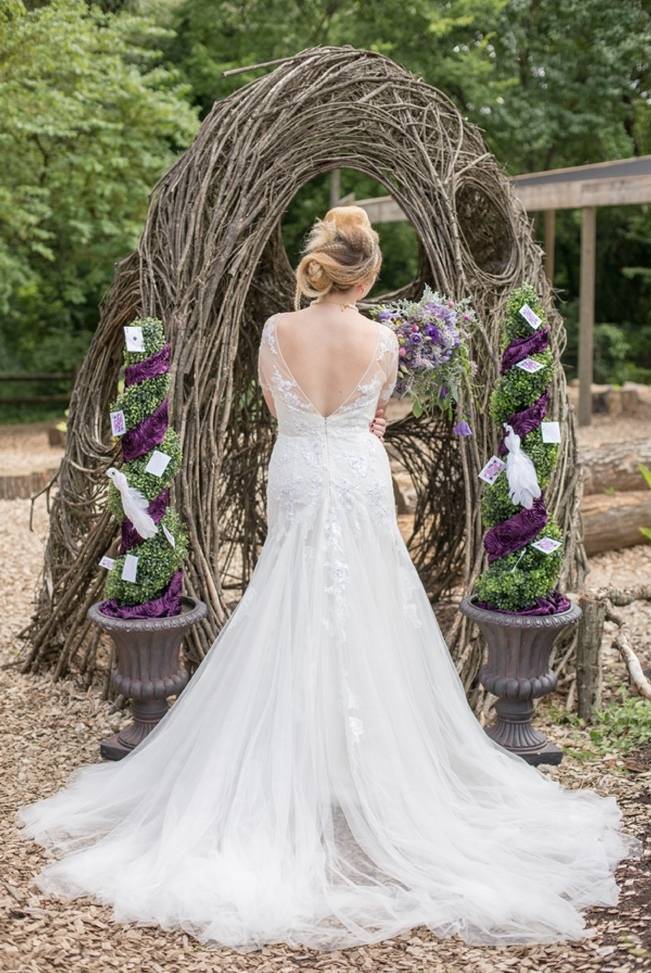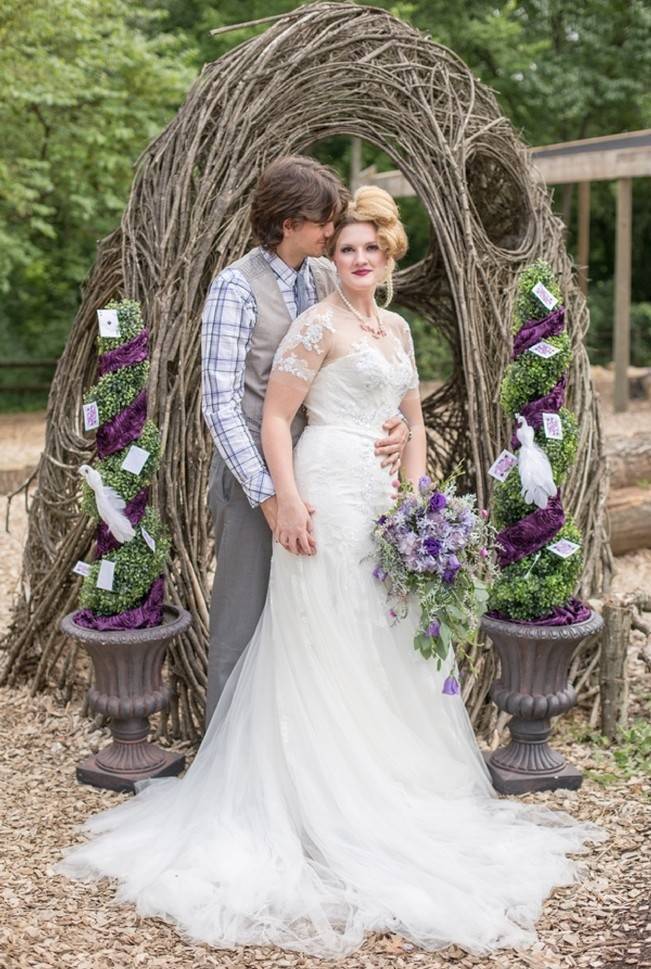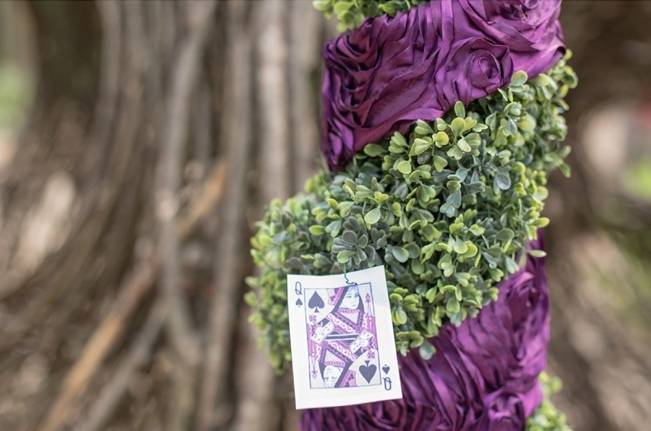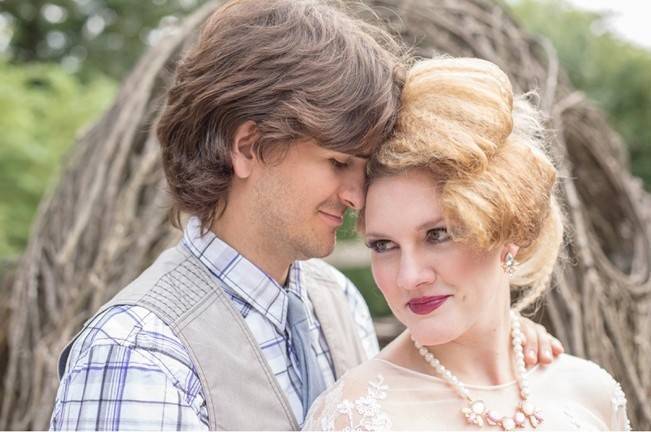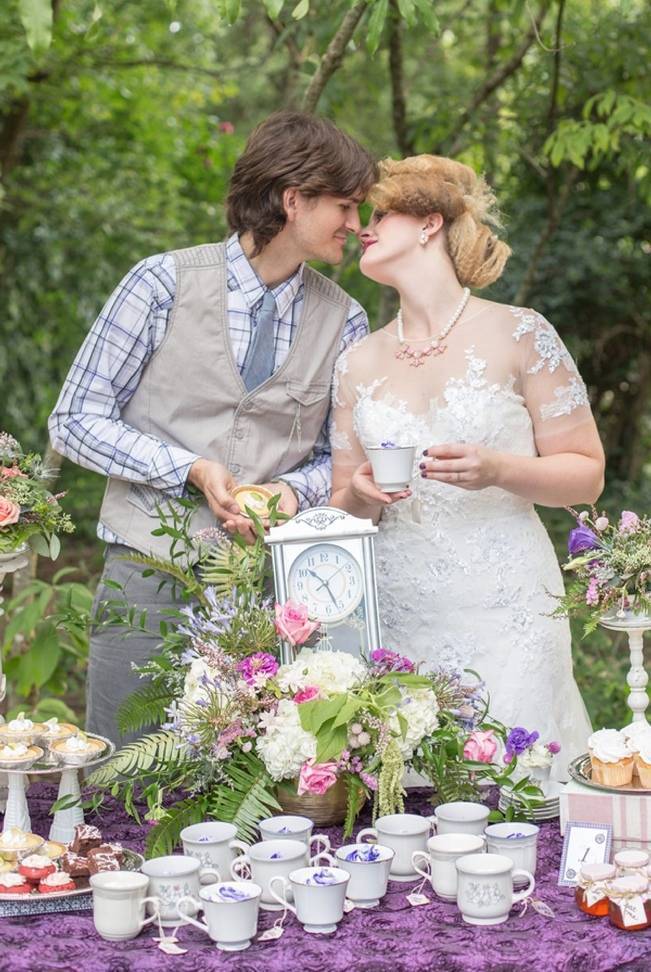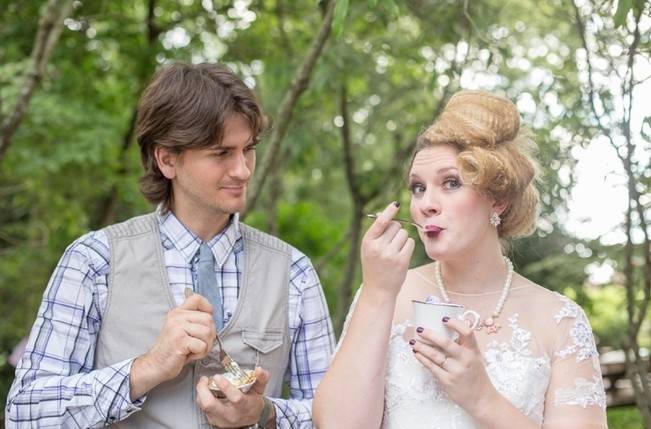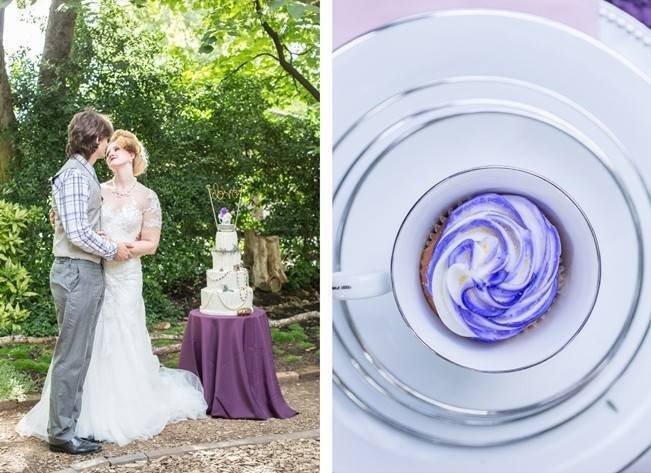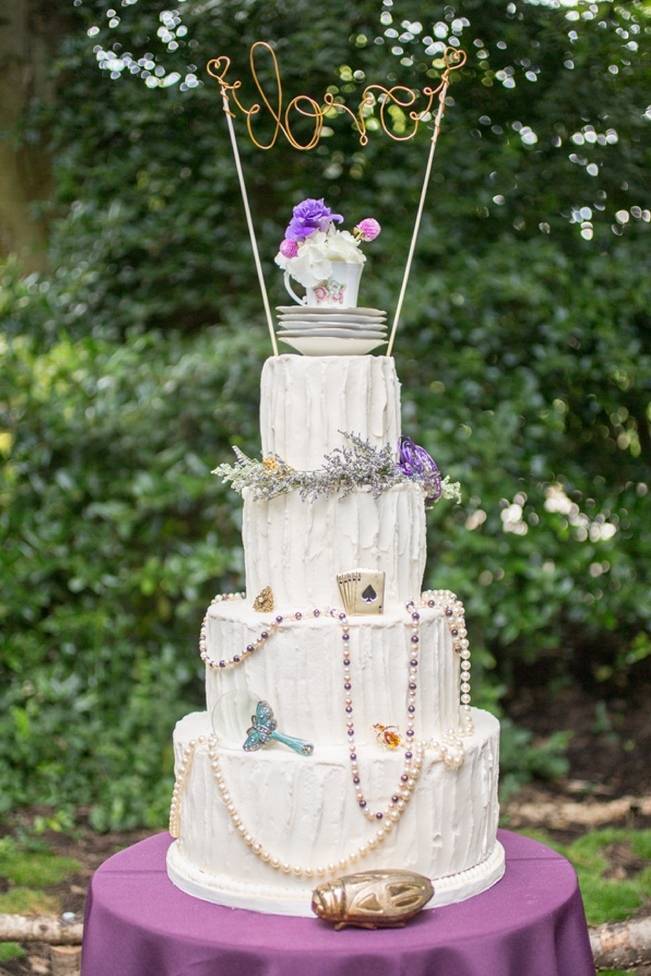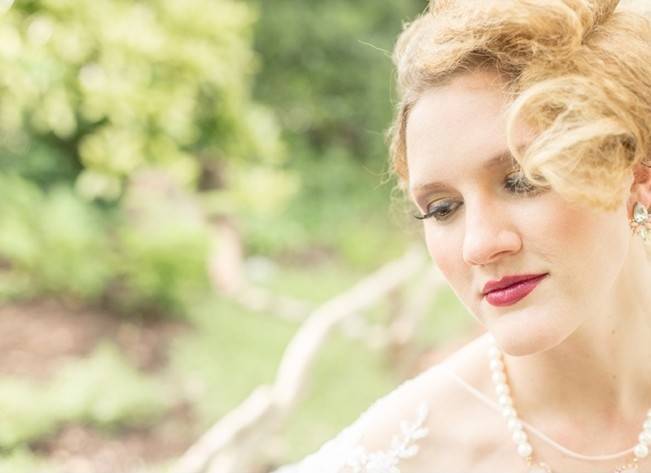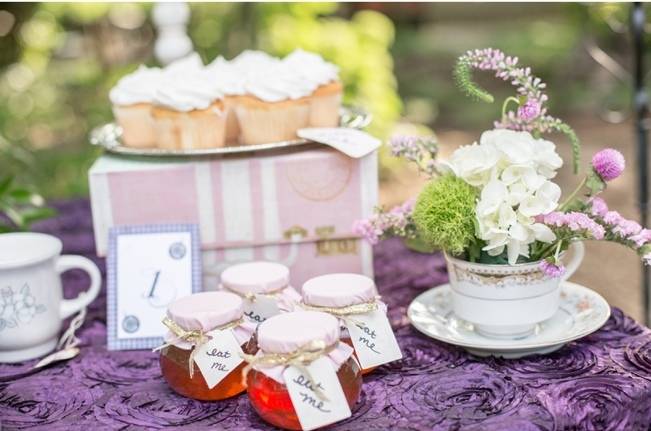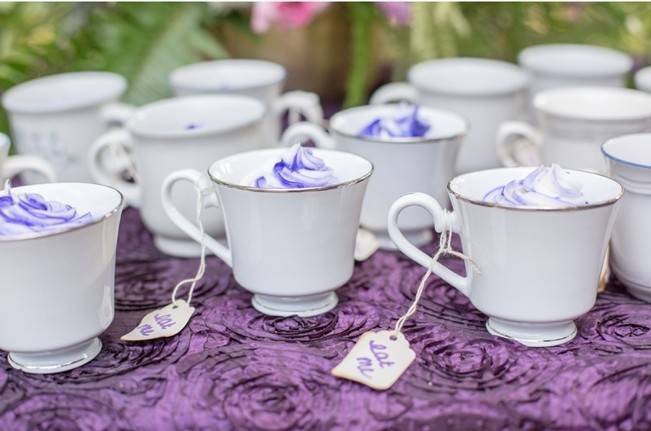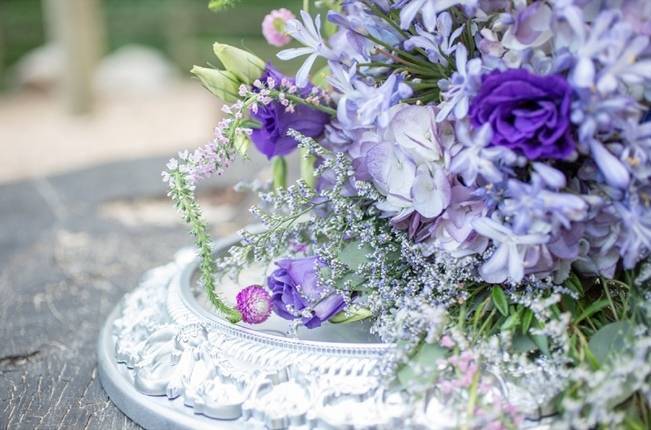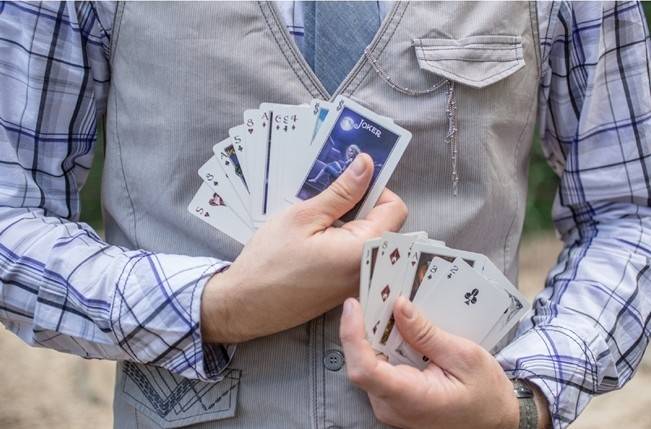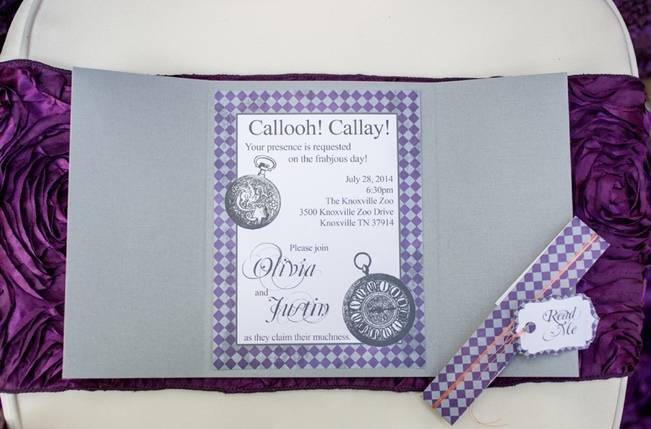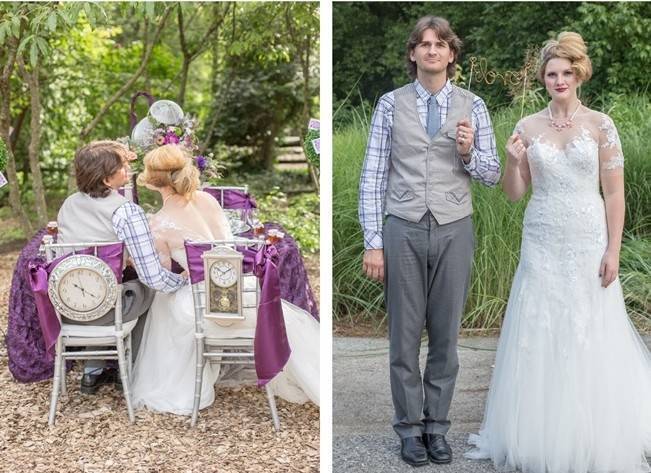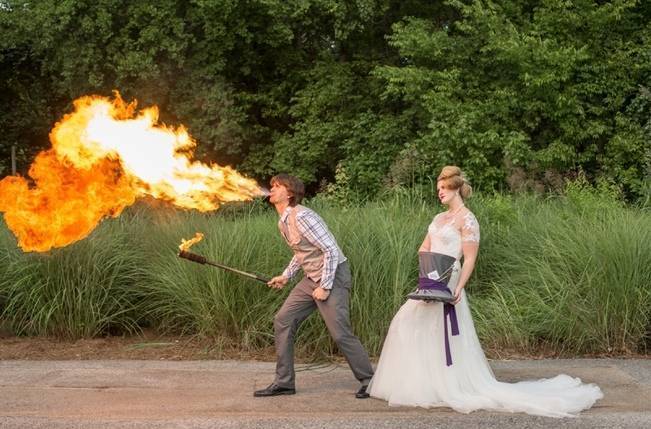 Photographer: Star Noir Studio / Caterer: Bradford Catered Events / Equipment Rentals: Campbell Tent & Party Rentals / Favors and Gifts: Custom Love Gifts / Event Venue: Knoxville Zoo / Floral Designer: Melissa Timm Designs / Makeup Artist: Southern Sirens / Invitation Designer: Star Noir Studio / Cake Designer: Sweet Beginnings by Elaine / Heirlooms and extras: vintage inspirations / Dress Store: Wedding Wonderland / Submitted via Two Bright Lights