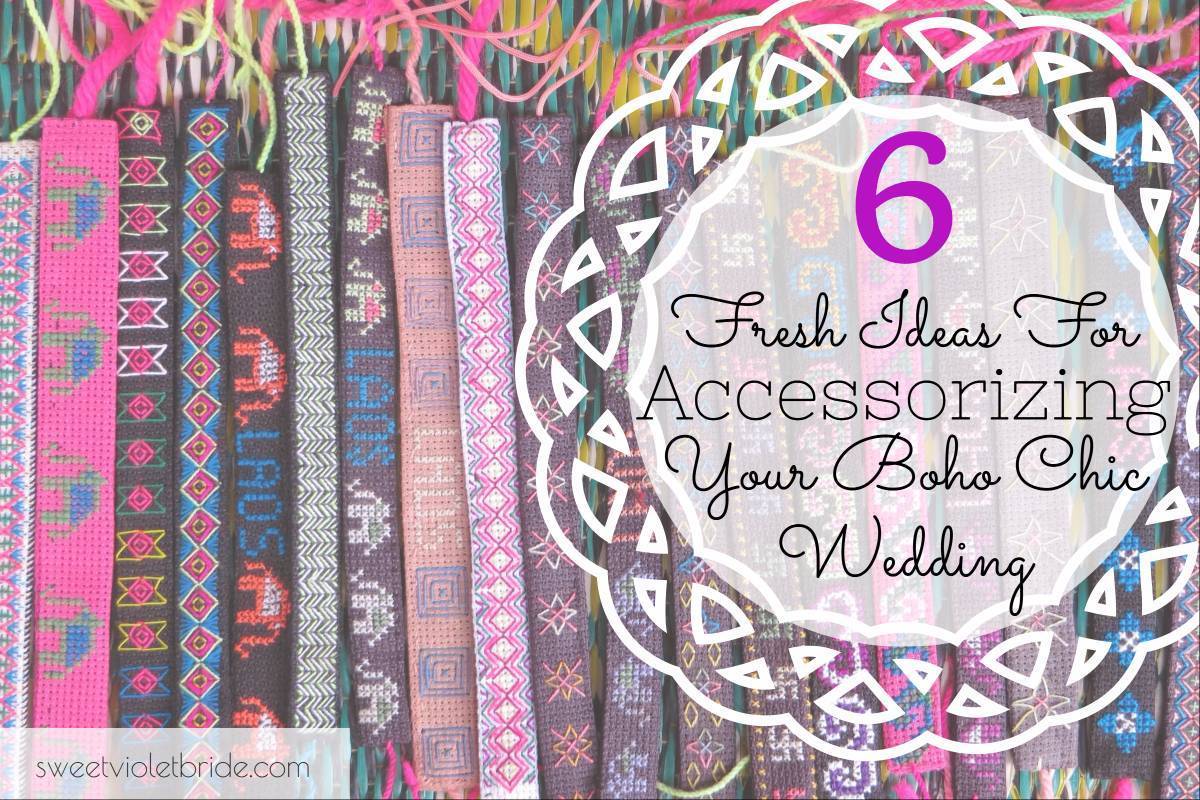 The best part about discovering your dream wedding style is accessorizing your beautiful boho chic dress. Get some inspiration from these gorgeous brides who have chosen just the right hair accessories, jewelry, and bouquets. Boho style is dreamy, artistic, natural and carefree.  Your accessories should complement your dress, and tie into the theme that you have created. If you go big in one area, like earrings, skip other items like necklaces or bracelets. A little bit of color and texture goes a long way! Let your dress and smile be the centerpiece that your accessories are highlighting.
1. Tassel Earrings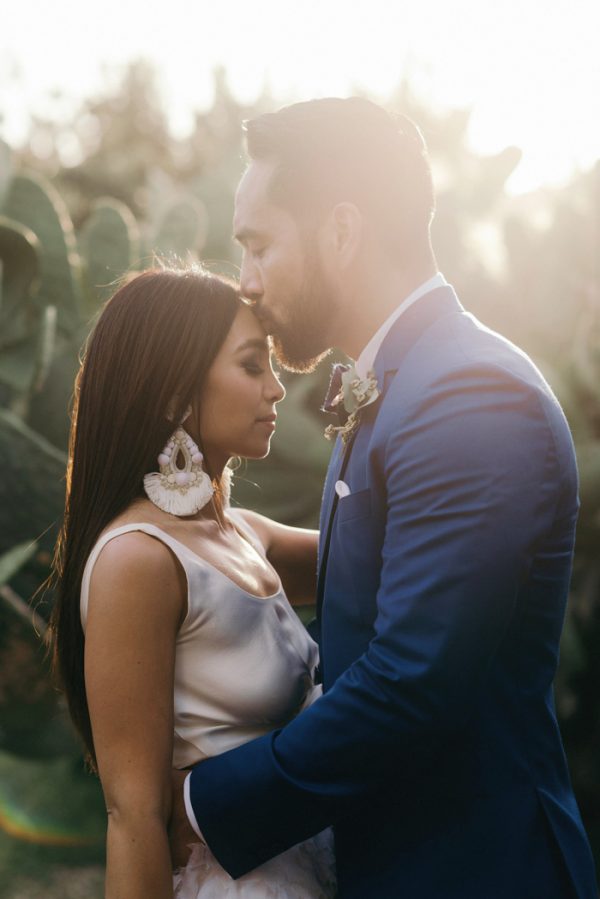 I love that these large, tasseled earrings are a soft cream color that matches this bride's dress. The added texture is very stylish and creative, giving off an artistic, free-spirited vibe without over doing it!
2. Flowers In The Back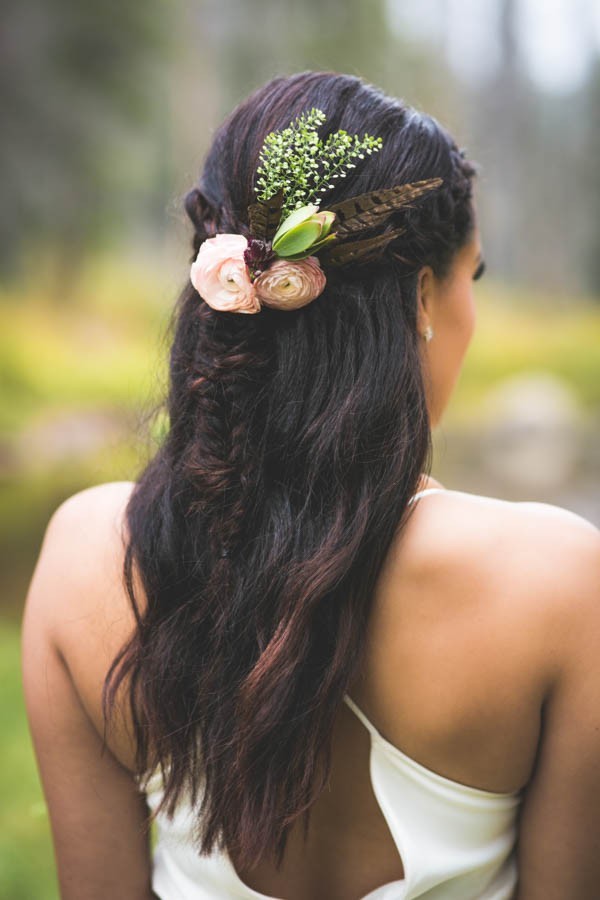 One or two flowers set off with leaves and feathers top off this bride's partial fishbone braid. A whimsical, natural look that is très chic indeed! If you want to use flowers in your hair but don't feel to go for the classic flower crown, think about using a beautiful blossom in this way.
3. Loose Leather Belt
A bohemian style belt worn low and loose around the hips can totally transform your wedding dress look. This look is casual, cool, and slightly edgy. You are a gypsy girl at heart and want to show your free spirit, so go for it! A belt like this will let everyone know that you are ready to celebrate and enjoy the festivities in true flower-child fashion.
4. Double Anklets
An anklet is the perfect addition for a barefoot beach bridal outfit. With beautifully painted toe nails, and warm sand beneath your feet, you can't go wrong!
5. Chunky Bracelets
A few chunky, vibrant bracelets can add just the touch of colorful flair to your wedding day outfit. Loose bangles that stack one on top of the other will make you feel like a gypsy queen inside and out! Chose vibrant colors that match your bouquet. Turquoise bracelets could serve as your "something blue".
6. Earthy Feathers
One of the most colorful, eye catching accessories that you will be carrying as a bride is your bridal bouquet. Move outside of the norms like the true unconventional bride that you are by adding a few feathers to your bouquet. A bouquet made of feathers will last for a long time, in great condition (just like paper flower bouquets). You could also use feathers in your hear, bridal veil, or wear them as earrings! Feathers have a soft, earthy texture that add a air of wild wilderness to your look.
Have fun choosing the right accessories for you! As a free spirit, you know the importance of authenticity. Be true to yourself and wear what you want, even if it is not what you think the typical bride would be wearing. The alluring elements of boho style make it a fun theme to accessorize for. You can be playful, and there are no rules! Vibrant, whimsical items that make you smile can be incorporated into your outfit in a lovely way. What accessories are you planning on wearing for your big day? I would love to hear in the comments below!