Cake. We make such a big deal about it when it comes to planning the "perfect" wedding. There are even entire magazines devoted to wedding cakes! For those of you who don't love cake, take heart – there are so many alternatives for your big day. You should never feel like you have to order a wedding cake just because "that's what people do for weddings." No – your wedding is about you! What do you like to eat? How do you like to celebrate? Here are 10 alternative ideas to get your gears turning…and hopefully your mouth watering.
1. Artisanal Cheese Wheel "Cake"
A great idea for cheese connoisseurs or perfect for a vineyard, garden, or farm wedding. Decorate the tiers with herbs, flowers, or various fruits.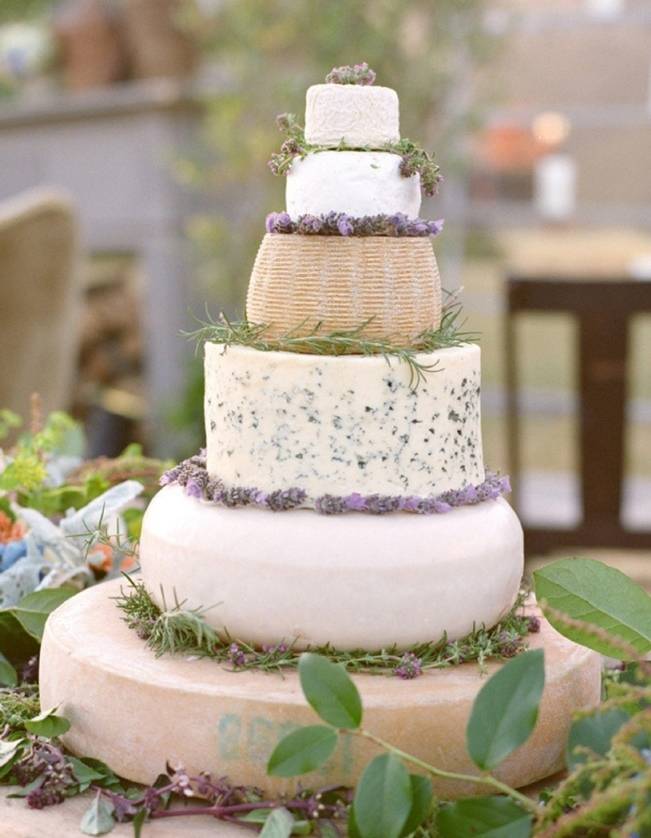 2. French Macaroon Tower
A pretty and more refined alternative to the cupcake tower. We love this peach to pink ombre color scheme. You could also substitute with other cookie favorites that are easily stacked on their side – think Oreos, or even whoopie pies.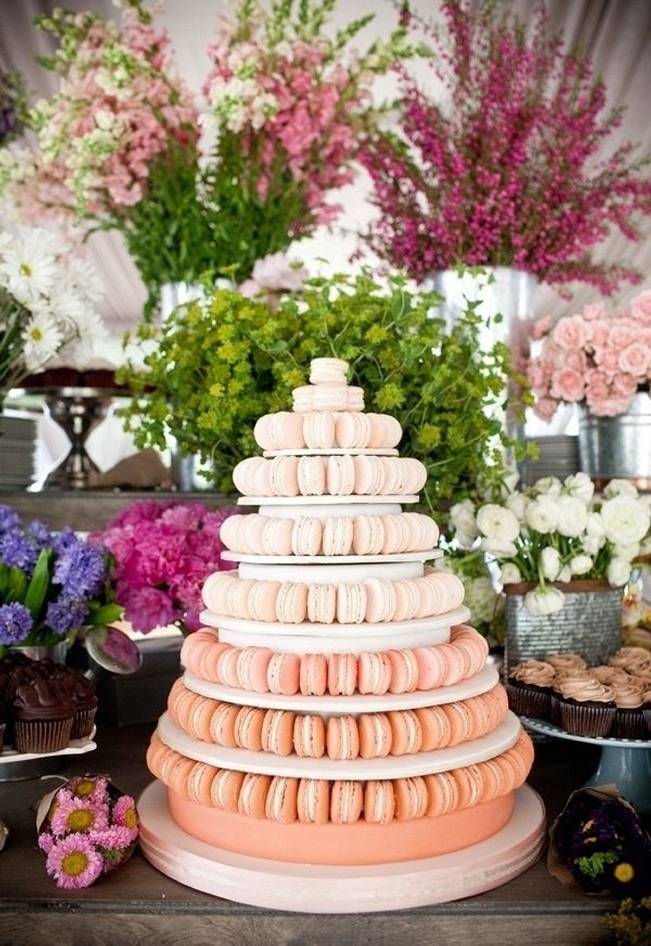 3. Crepe Cake
Breakfast-lovers hold onto your seats, this is the tastiest stack of hotcakes you'll find. Crepe cakes can be as simple as three tiers unadorned but for a light dusting of powdered sugar, or they can be filled with 32 layers of hazelnut cream and drenched in dark chocolate ganache. Hungry yet?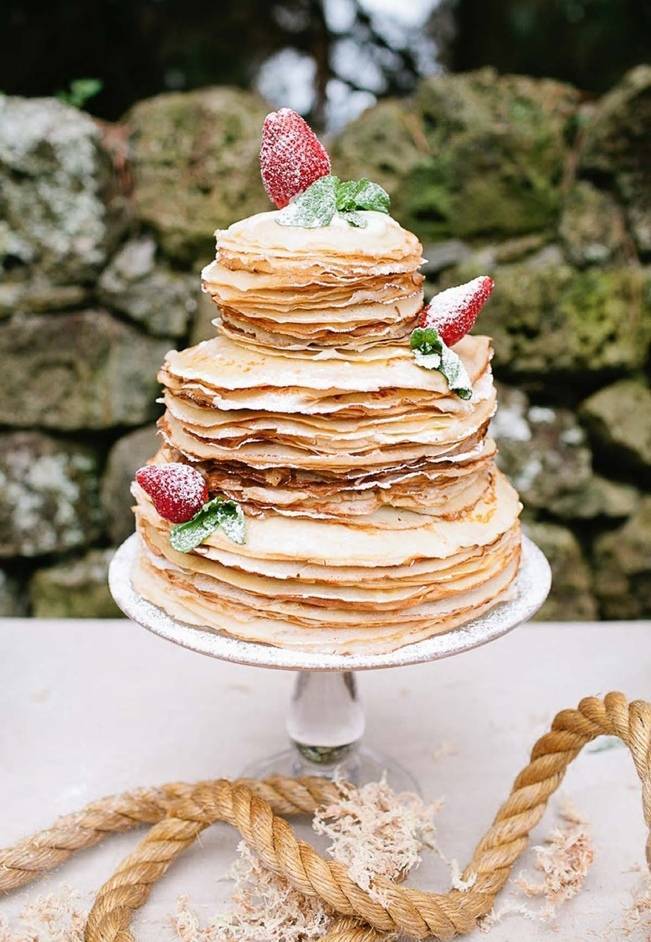 4. Country Chic Pie Table
If cake is not your thing, you may simply love a rustic table filled with various homemade pies. There is something so comforting and easygoing about pie isn't there?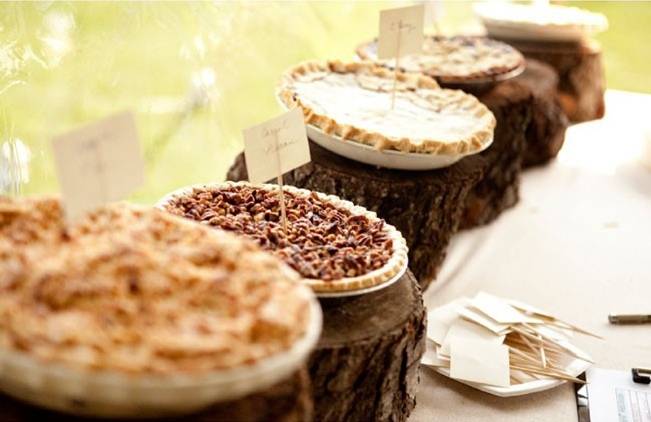 5. Mini Pies
And if you love pie so much, why not have dozens of mini pies for your guests? This table is filled with little blueberry, peach, apple, and rhubarb pies.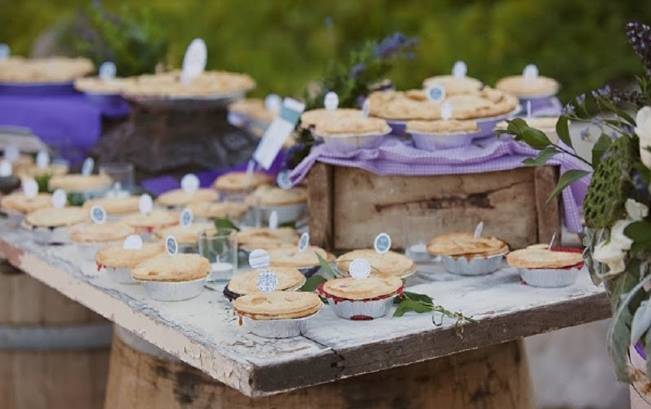 6. The Cupcake Tower
You've probably seen it before, but I have to mention it again. If you do love cake, but don't like the idea of one big cake, this is simply your best solution. Plus they look so cute on a rustic tree stand like this one! A stand like this works just as well for brownies, fudge, truffles etc.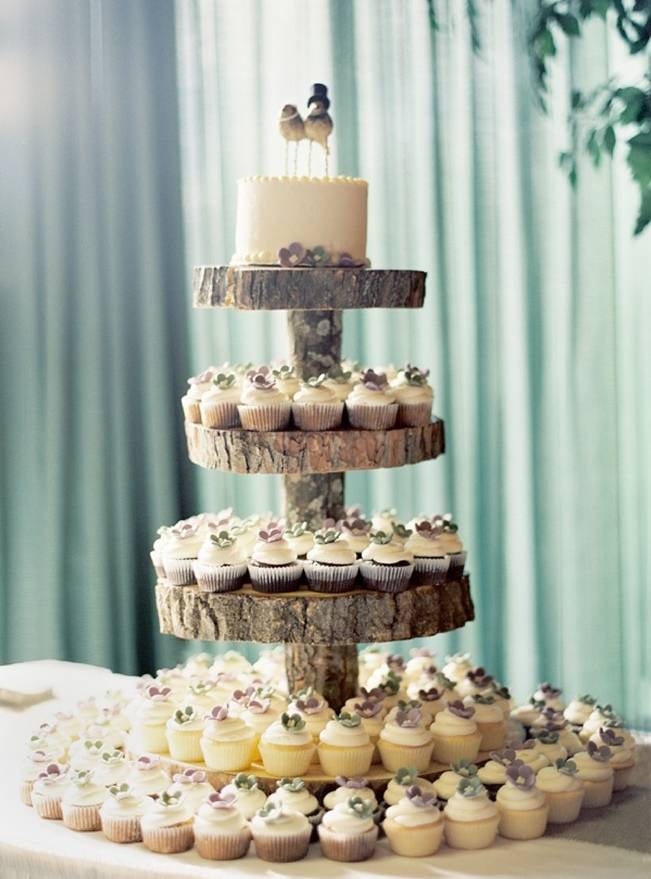 7. Cake Pops
Whether you create a "cake tower" out of them or display them in pretty jars on a table, there is nothing quite as mobile as a cake pop. If you have an outdoor reception where people are walking around playing lawn games and such, these are super easy and fun to eat.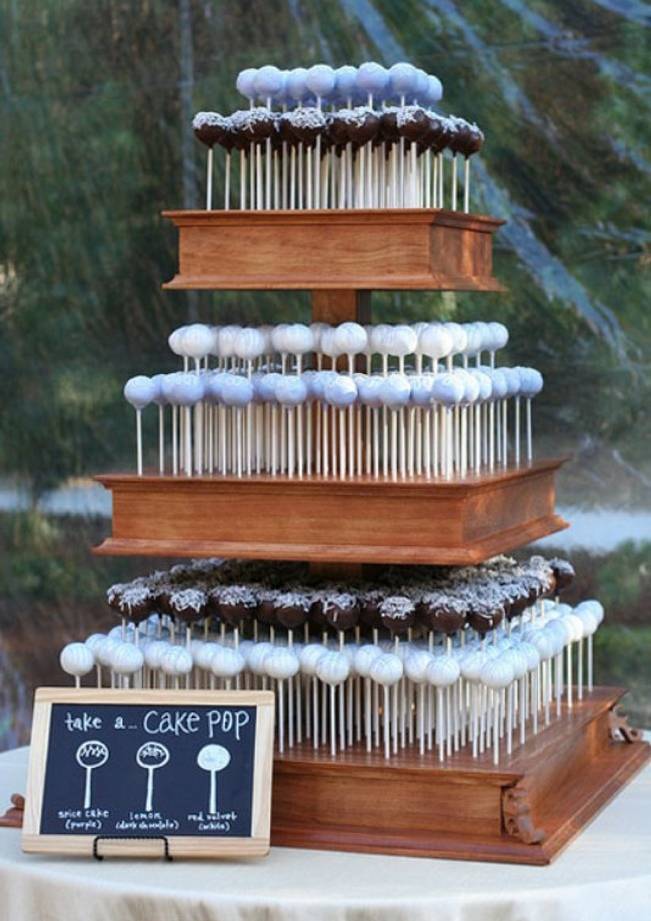 8. Ice Cream Buffet
This is an interactive and super fun option for you and your guests. I would also suggest serving fresh waffle cones…mmm. One of my favorite smells in the world!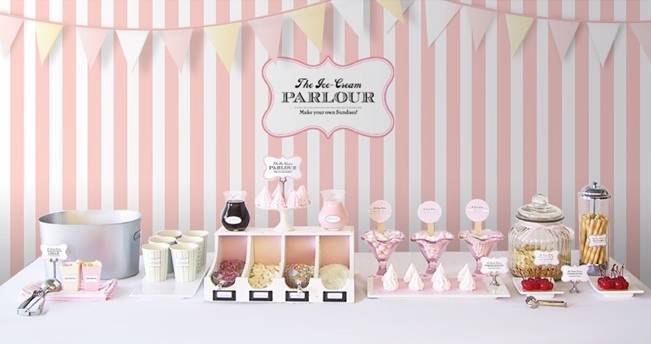 9. Doughnuts
Not my thing, but hey if you love em' there's no better day than your wedding day to take a break from your healthy diet and feast on your favorite pastry.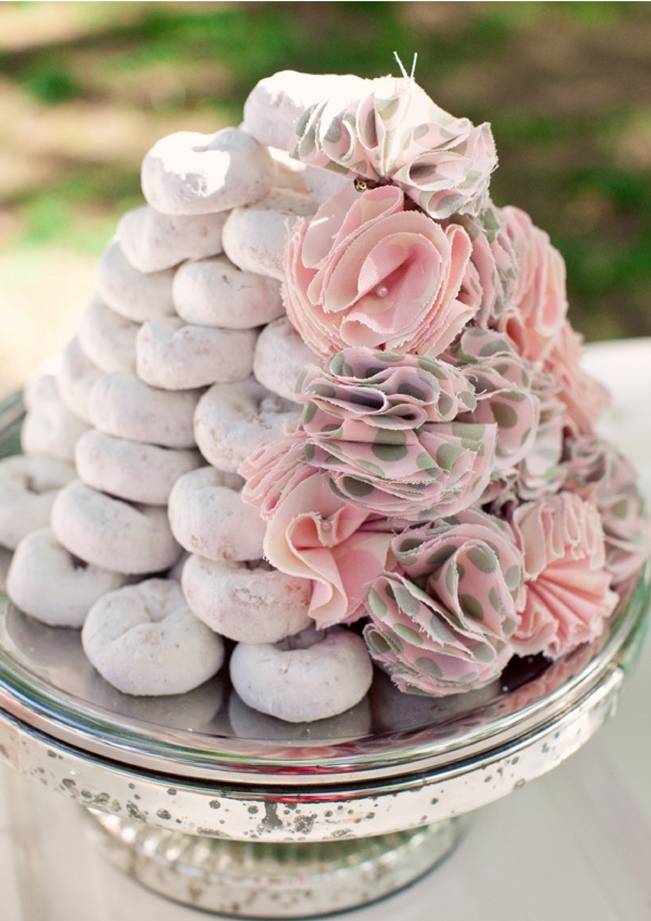 10. Cookie Bar
This one works as a supplement to other sweet treat stations around your venue, or could replace the cake entirely if you'd like. And though this could be used anywhere, it just seems so fitting for a rustic wedding venue.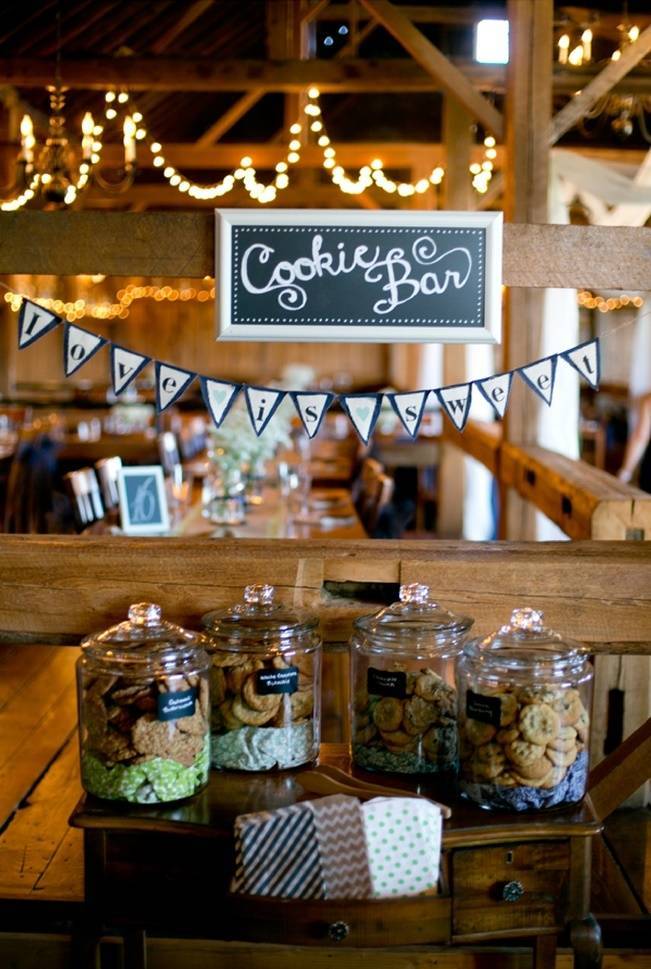 1) Southbound Bride  2) Project Wedding  3) Pinterest  4) Love Me Do Photography  5) Rise Bakery via Spearmint Weddings  6) Love This Pic  7) Pinterest  8) Eat Drink Chic  9) Wedding Window  10) Ampersand Photography