It's giveaway time! Custom personalized hangers are the perfect way to show off your gorgeous gown in your wedding photos, not to mention they're a wonderful keepsake! These hangers feature wire lettering by Beth, of Handcrafted Affairs. She can personalize your hanger however you want. Each piece that she creates is meticulously handcrafted with love and care. The bride's future last name is a popular choice as well as the first names of the bride and groom connected with an ampersand or heart. Enter to win a personalized hanger plus a handmade flower below! And, once you've entered, be sure to take a look at the Handcrafted Affairs shop on Etsy.
And guess what? All Sweet Violet Bride readers can use code VIOLET to receive 15% off any purchase from www.handcraftedaffairs.com Is that sweet or what?!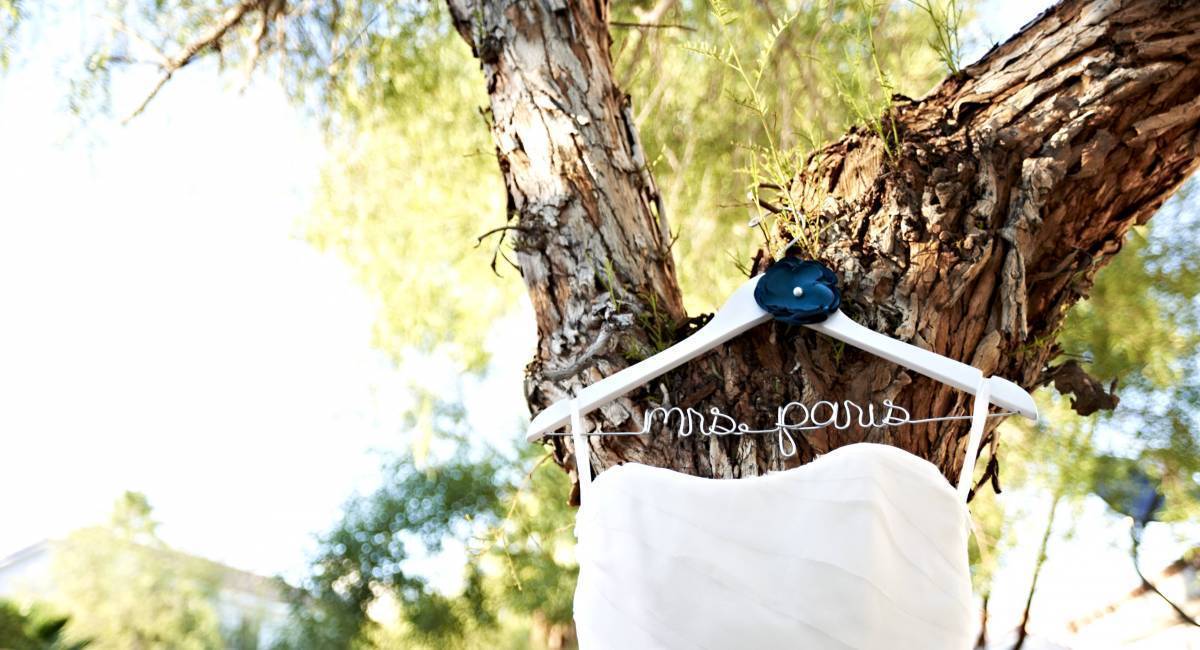 Giveaway Details:
A personalized hanger and a handmade flower will be sent to one lucky winner!
Beth of Handcrafted Affairs will make your personal hanger in natural, black, white, or walnut as well as a custom flower for your hanger in your color choice.  
Some ideas for hanger personalization:
-the bride's name
-bride
-i do
-bridesmaid
-maid of honor
-the wedding date
-bride's name ♥ groom's name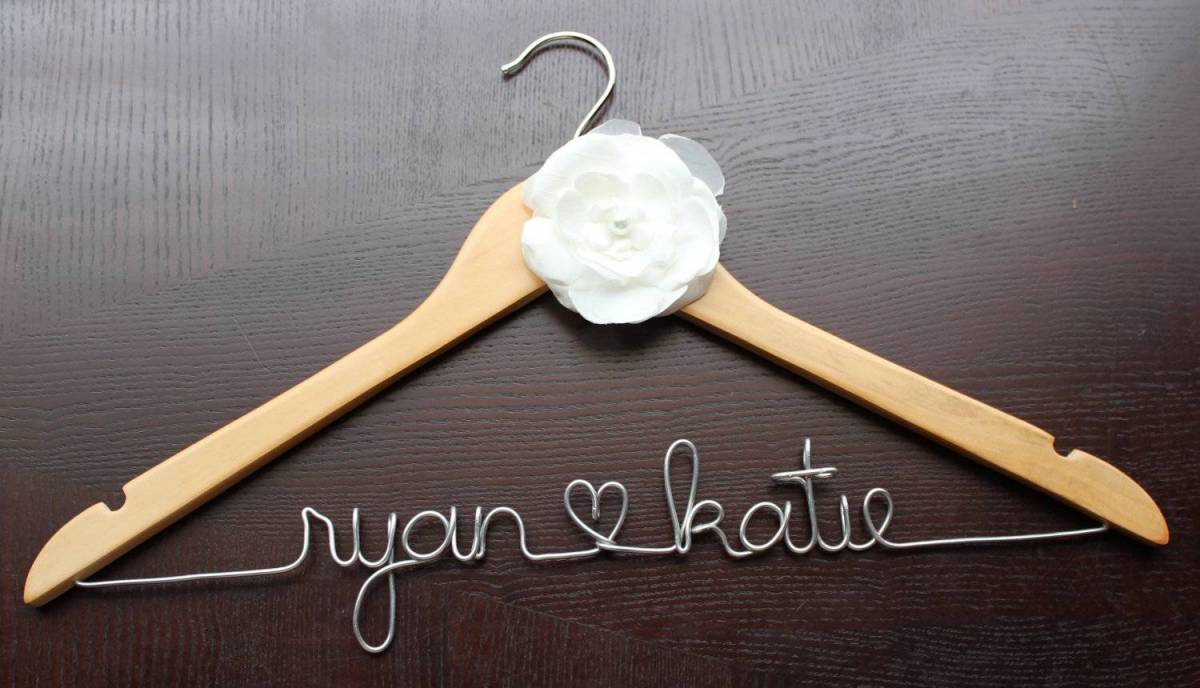 How to Enter:
Simply "like" Sweet Violet Bride on Facebook, and then Handcrafted Affairs on Facebook and comment on this post mentioning you've done so! Want an extra entry? Follow @VioletBride and @HndcrftedAffair on Twitter and mention that in your comment as well. Your name will be entered twice!
The winner will be announced on Tuesday, February 12th and will be chosen using random.org. Once the winner is chosen, it will take 1-2 weeks before the item will be ready to ship. Anyone can enter. Good luck!