When I look at the these wedding dresses I cannot help but smile. These are dresses you can breathe in, and what's more, the price tags won't make you cringe. Made of beautiful French laces and silks, these designs are inspired by the fashion of the Bohemian era and blend vintage elegance with free-spirited charm.  Perfect for a summer wedding. I'm excited to see what Grace Loves Lace, located on the Gold Coast of Queensland, Australia, will design next.  See the Q& A with designer Megan Ziems, below!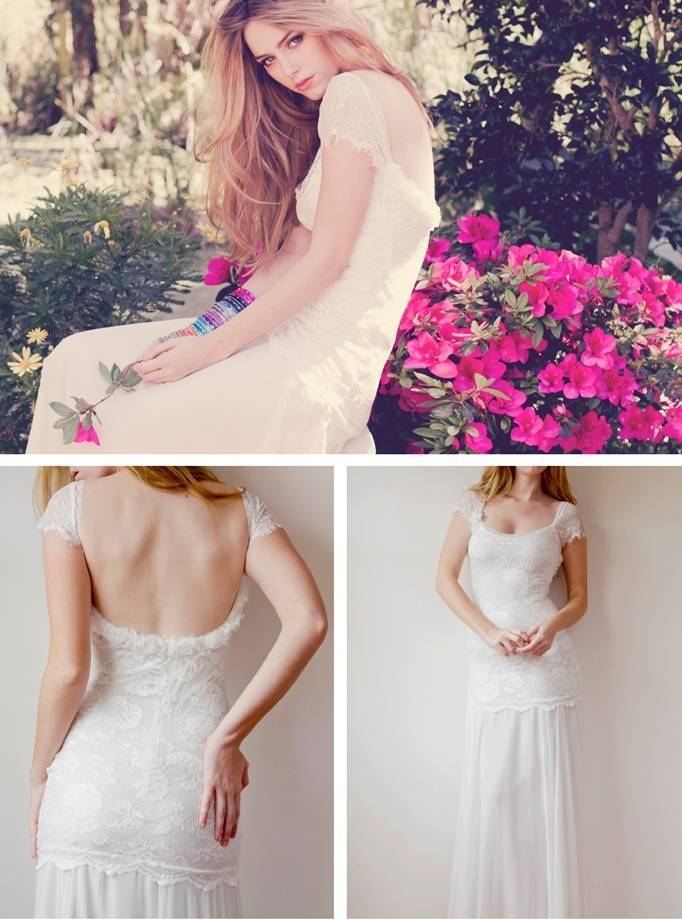 Q & A with Megan Ziems of Grace Loves Lace
How did Grace Loves Lace start?
I got married in 2011 and spent a year and a half trying to find a dress; it was impossible as the options are limited if you want something different. I don't like the traditional strapless satin princess look and couldn't find anything that was relaxed yet still special enough for a wedding. I have worked with designers for the last nine years so had wonderful contacts for the most beautiful French laces, and it all seemed to flow from there. I am very passionate about providing brides with something truly beautiful, unique and affordable.
What is your inspiration?
So many things and all so different! I have done a lot of travel so naturally draw inspiration from my favorite places India, Tahiti, France, Morocco. Photography – I could stare at amazing images all day! Kate Moss, Brigitte Bardot, amazing fabrics, color, magazines, blogs…
What kind of brides do you have in mind when designing?
Women who are unique and natural. They don't want to look 'overdone'. They may be a little hippie at heart or simply love the effortless but classic look. I love it when a bride isn't afraid to try something different, too, like wear colored accessories or bold jewelry – I wore big turquoise earrings and bracelets for my own wedding as that is what I would normally wear – I didn't think wearing simple pearl or diamond studs suited my own style so I just ran with it. I think bridal fashion has been put in a box for too long and it's starting to move away from tradition.
Anything else you would like to say?
We will be adding a couture section to our website really soon with some limited edition gowns, plus some amazing new dresses to our Grace collection. I am also in the process of adding jewelry, head and hair chains and beautiful barefoot accessories!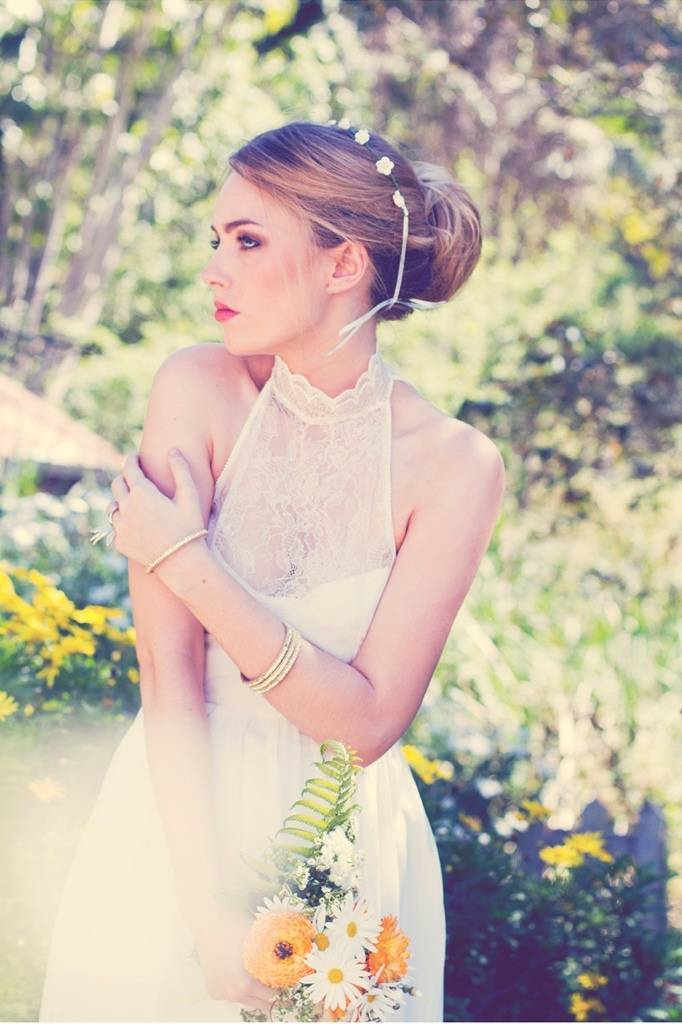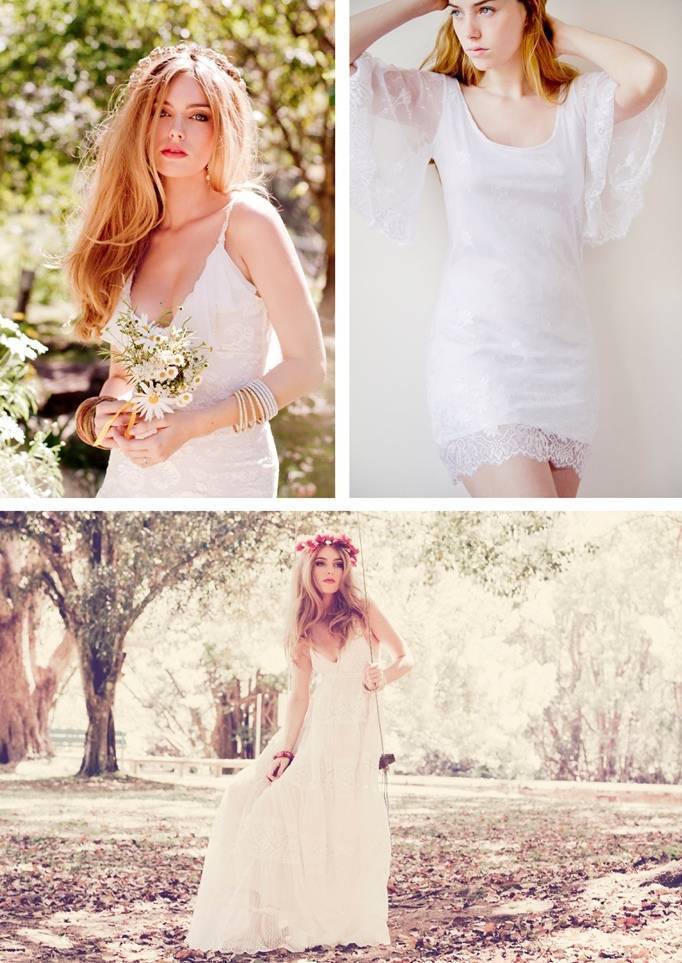 Photos courtesy of: Grace Loves Lace