Amy Merrick, a floral designer and stylist from Brooklyn, New York, has excellent taste in botanicals. These DIY wild violet centerpieces, for example, make me want to plan my wedding all over again! Thankfully, Amy has shared her tips on how to create them for your own nature-inspired wedding. See below for the lovely details.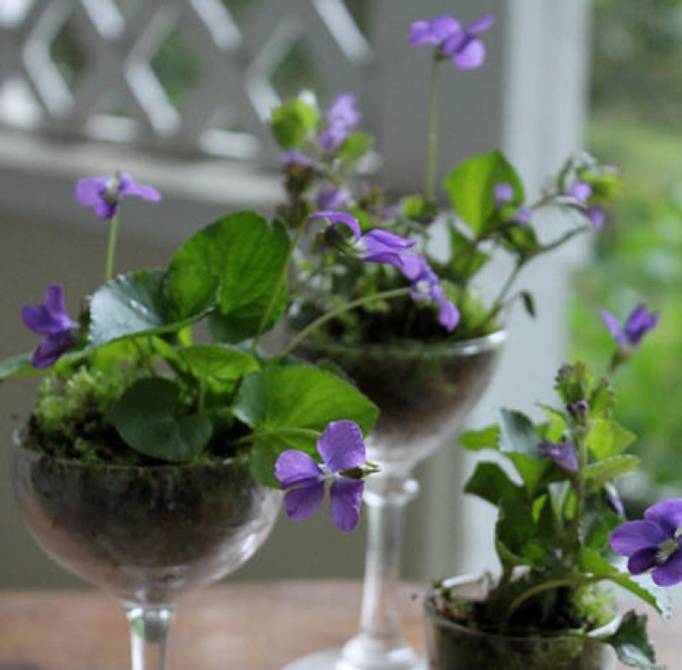 Regardless of the fact that I work full-time at a spectacular flower shop, elbow deep in stupidly fancy and pretty flowers, deep down I'll always be a wild violet girl at heart. Each spring the yard of my childhood home would fill with little purple gems and my sister and I could hardly contain our glee. When I went to visit my parents this past weekend, I couldn't help but dig a few of my favorite weeds up and plant them in fancy glasses for a makeshift table centerpiece. Humble and simple (and free!) are what the Merricks love most. – Amy M.
What you'll need:
– Collection of old aperitif and other small drinking glasses.
– Several dug up wild violets or other small, sweet weedy flower.
– Moss to cover soil.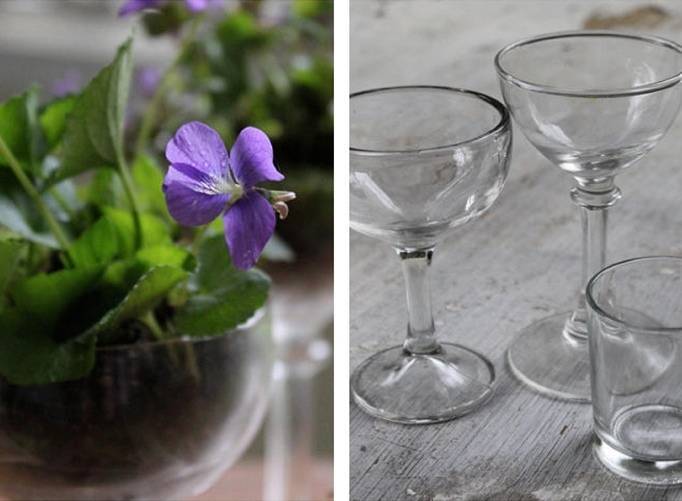 I already had several mismatched aperitif glasses that hardly, ok never, get used. A cluster of different heights and sizes looks the best on a table.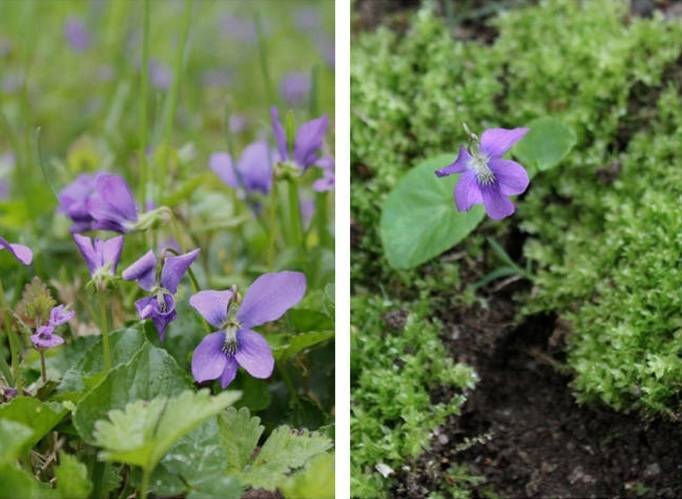 Wild violets are shockingly considered to be a nuisance to many lawn care fanatics. Luckily my parents are pretty relaxed in the turf department, so violets, dandelions, buttercups and the like standard fare thrive throughout the spring and summer, all of which would make adorable planted, albeit temporary, centerpieces.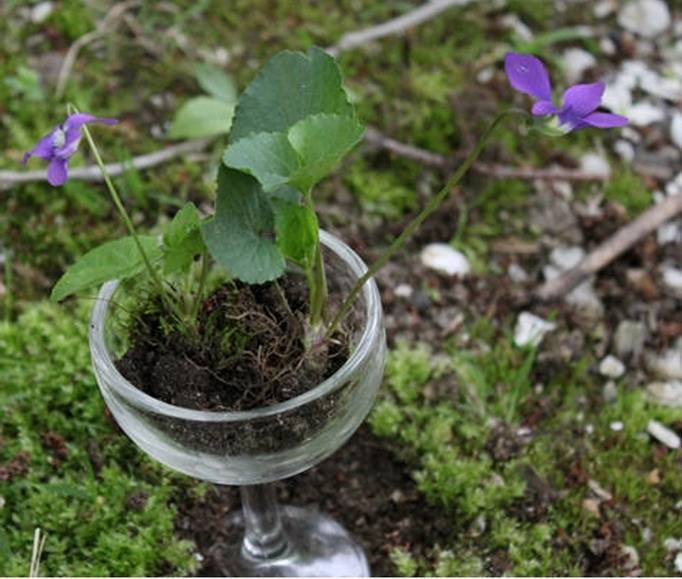 With your fingers or small trowel, dig up individual small flowers, leaving a chunk of soil still attached to the roots. Tuck several small plants together inside each glass, topping off with a thin layer of scavenged moss. With proper watering (the soil should be lightly moist), these centerpieces will thrive for anywhere from a few days to a few weeks.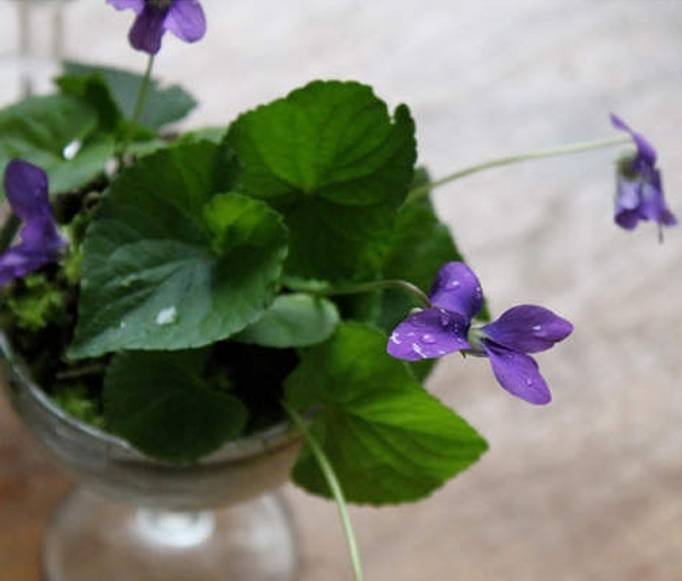 This DIY idea was originally posted on the wonderful Design*Sponge blog. Also visit Amy Merrick's site for more beautiful botanical inspiration.