The following floral creations by Françoise Weeks might inspire you to channel your inner wood nymph. Her botanical haute couture and urban woodland arrangements appear as if from another world. These botanical purses, shoes, headpieces, bouquets, and centerpieces would charm any nature inspired bride. Françoise has been making flower arrangements for weddings and events since 1996 and also teaches the mechanics behind the magical results in her seasonal classes in Portland, Oregon. She also offers 3-day workshops in three categories: weddings/events, botanical couture, and woodlands. You can visit her at www.francoiseweeks.com.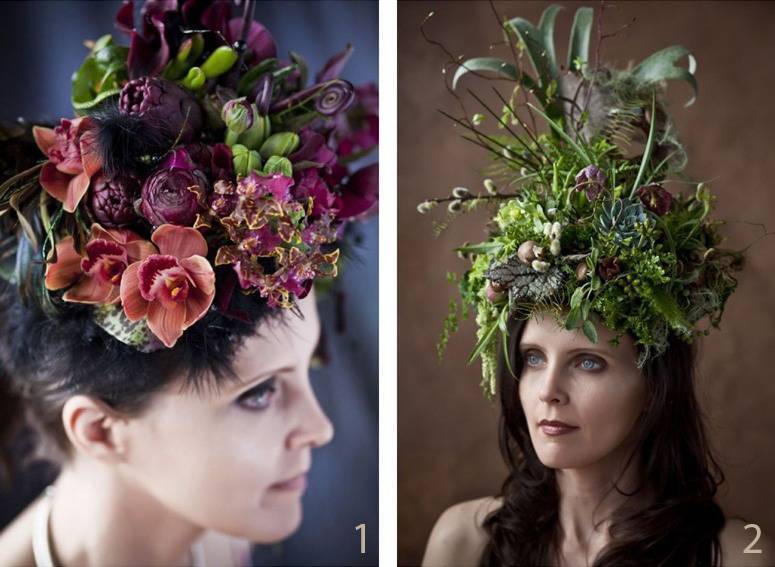 Inspired by European Tradition:
Françoise grew up in Belgium and, during grade school, spent one month in Switzerland every summer with her family. Her parents were nature lovers and each year they chose a different area in Switzerland to rent a chalet. "The wooden houses there are so very charming," says Françoise. Every day she and her siblings would go on an all day hike and, after lunch, they would often gather a piece of bark, moss, and wild flowers to make an arrangement for their mother. About five years ago, Françoise was working on a project with a photographer and art director and remembered making the wild botanical arrangements in Switzerland. The art director suggested that she run with the idea. First she made a log arrangement, then translated the concept into centerpieces, and later figured out the mechanics of how to make very detailed woodland bridal bouquets." I absolutely love the very textural style and it has been a delight to make woodland arrangements for many weddings," she says.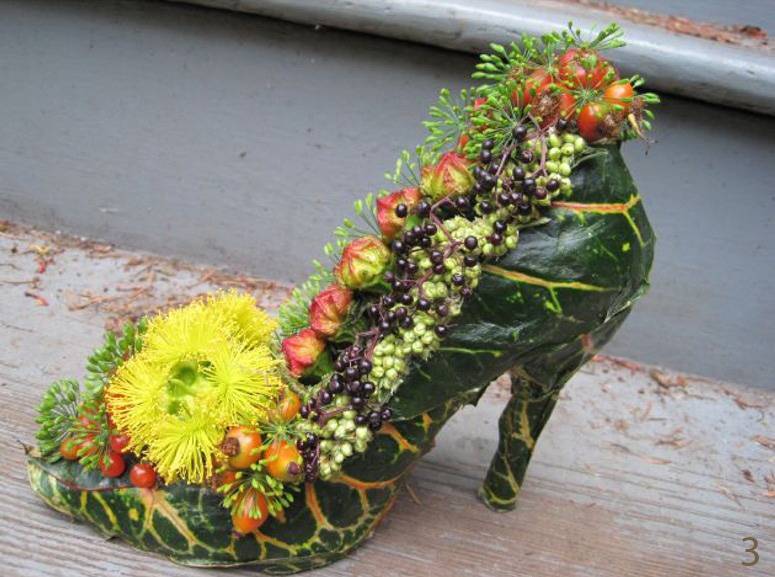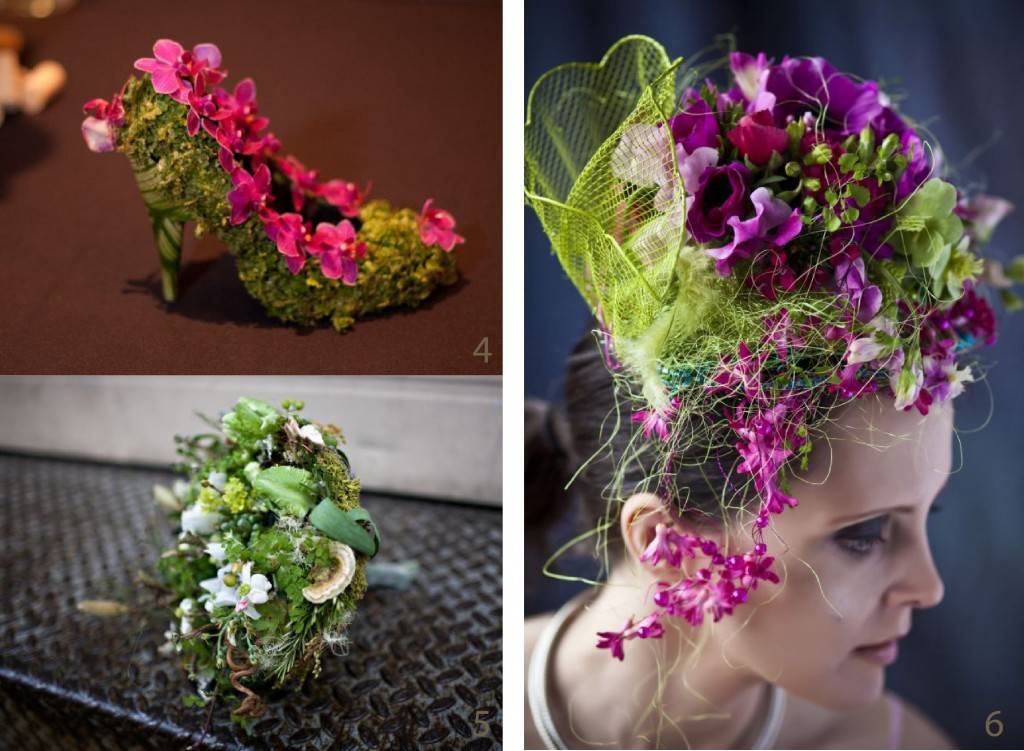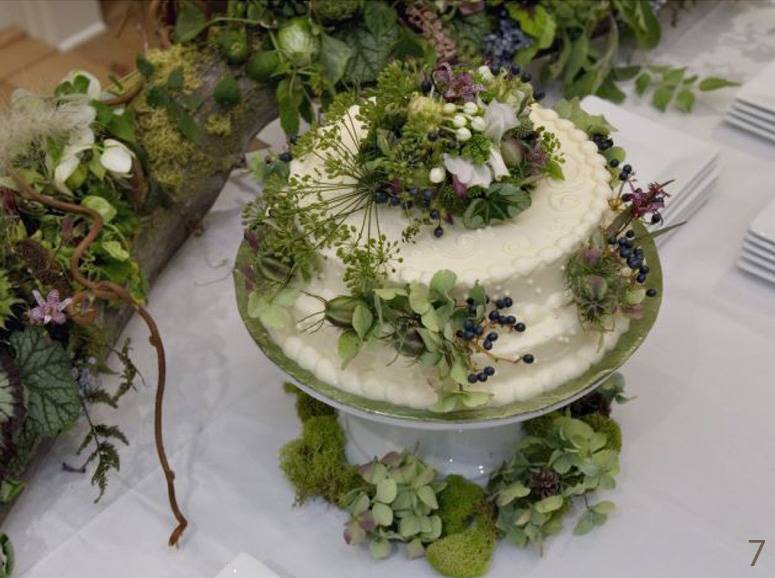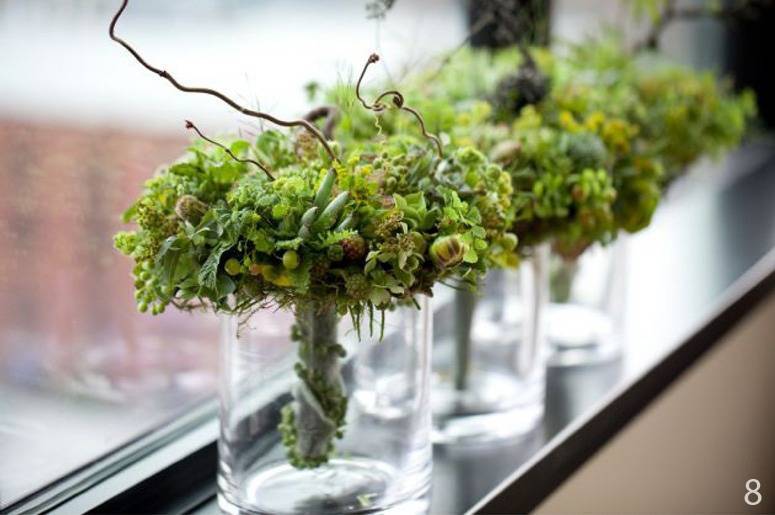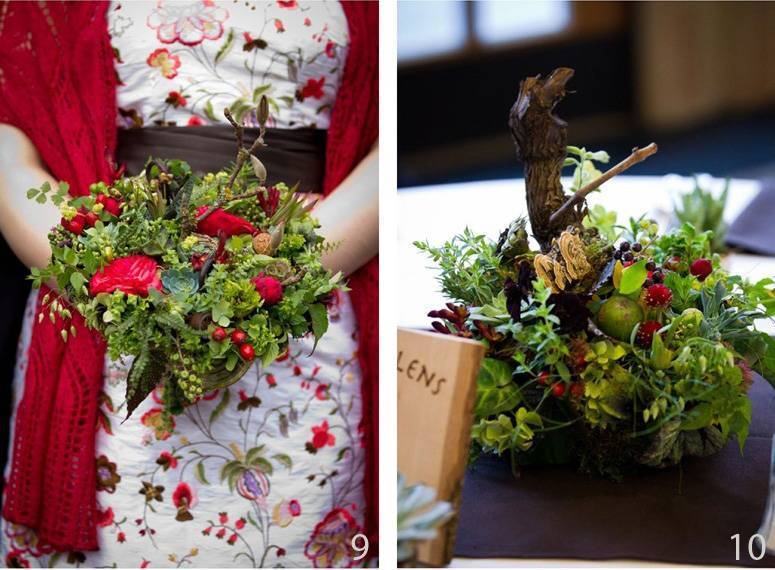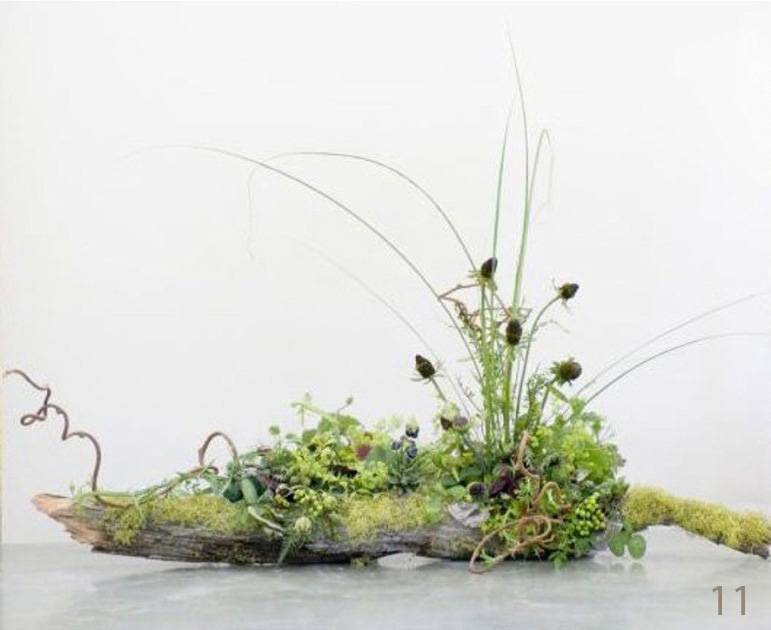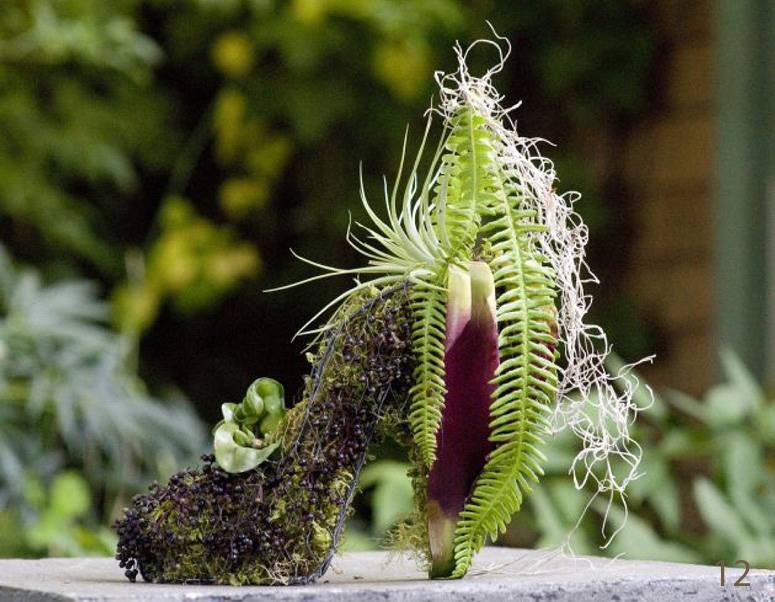 Photography: 1-2) Ted Mishima, 3) Françoise Weeks, 4) Joni Shimabukuro, 5) Nicole Wickens, 6) Ted Mishima, 7) Jaimie Bosworth, 8 ) Sara Gray, 9-10) Brandon Schmidt, 11-12) Joni Shimabukuro, / Floral Design: Françoise Weeks Floral