I'm totally smitten by this couple. As a young boy in Wales, the groom, Jonathan, decided to be a great wizard when he grew up, and he has been making magic ever since. He is an escapologist – meaning he puts himself in terribly dangerous situations and tries to escape. He's been a part of Shark Week! He could not escape falling in love with Katy, however, who is both his partner in life and in show biz. They live in London and California, so they opted for a simple garden ceremony at the bride's parents' home in Richmond, Virginia. Guests from both sides of the pond were treated to an outdoor ceremony with hay-bale seating, centerpieces of colorful wildflowers, and a glowing bonfire as the sun set behind the house. From the beautiful mason-jar-lit garden to the terracotta pot h'ordeuvres table, this wedding is filled with charm.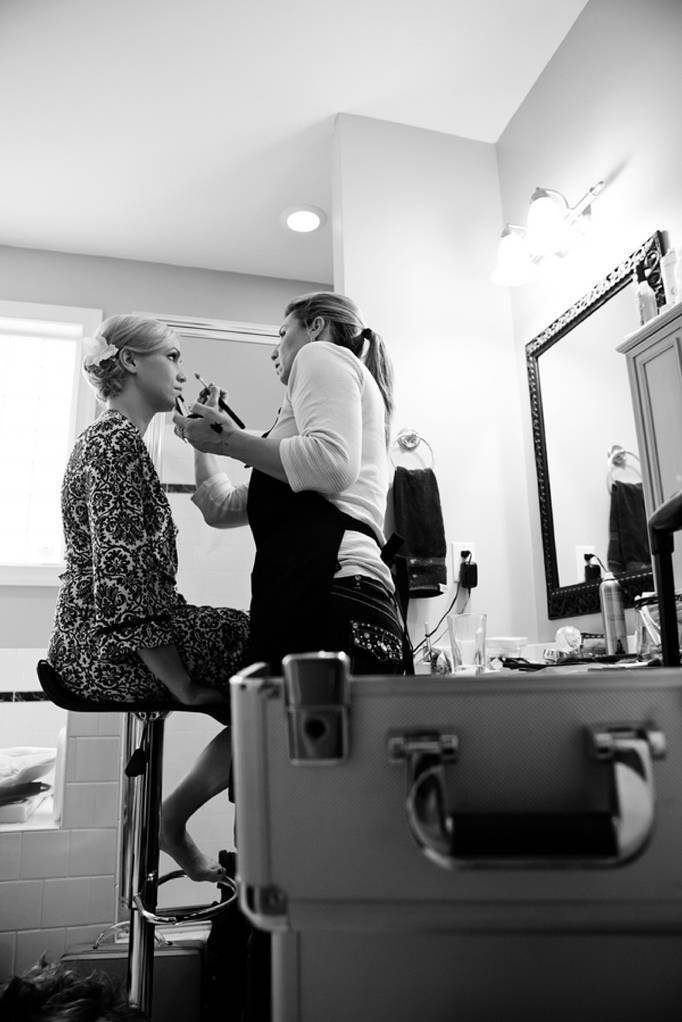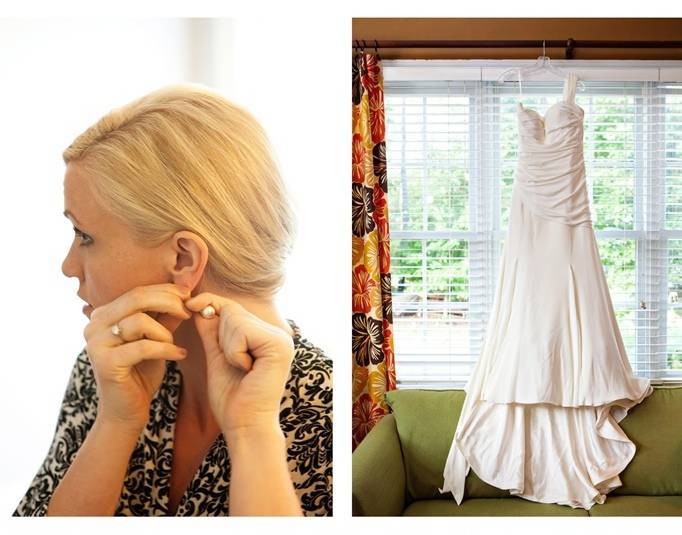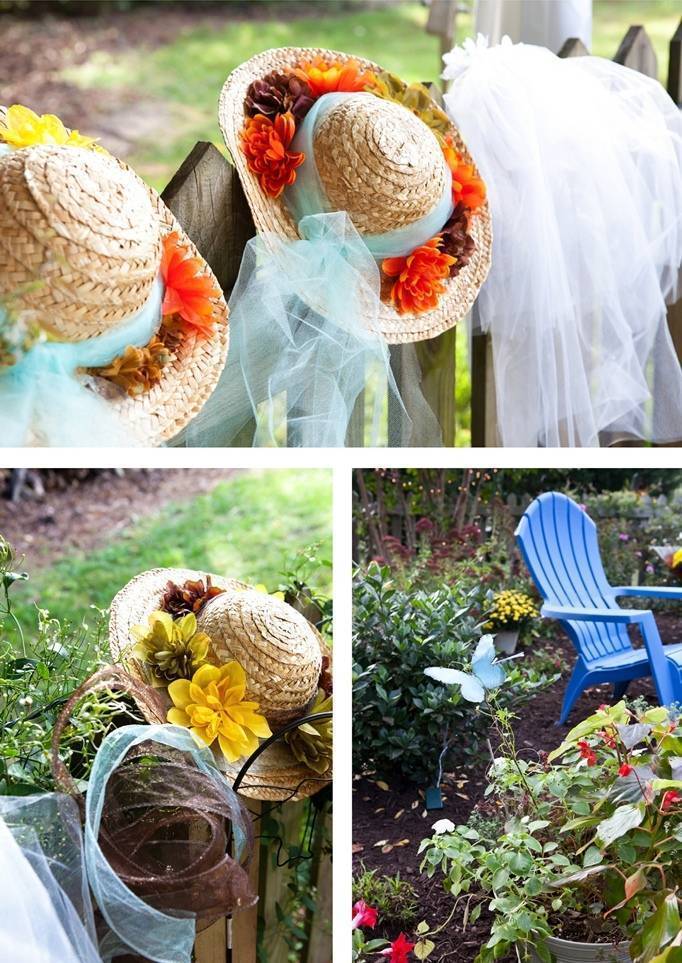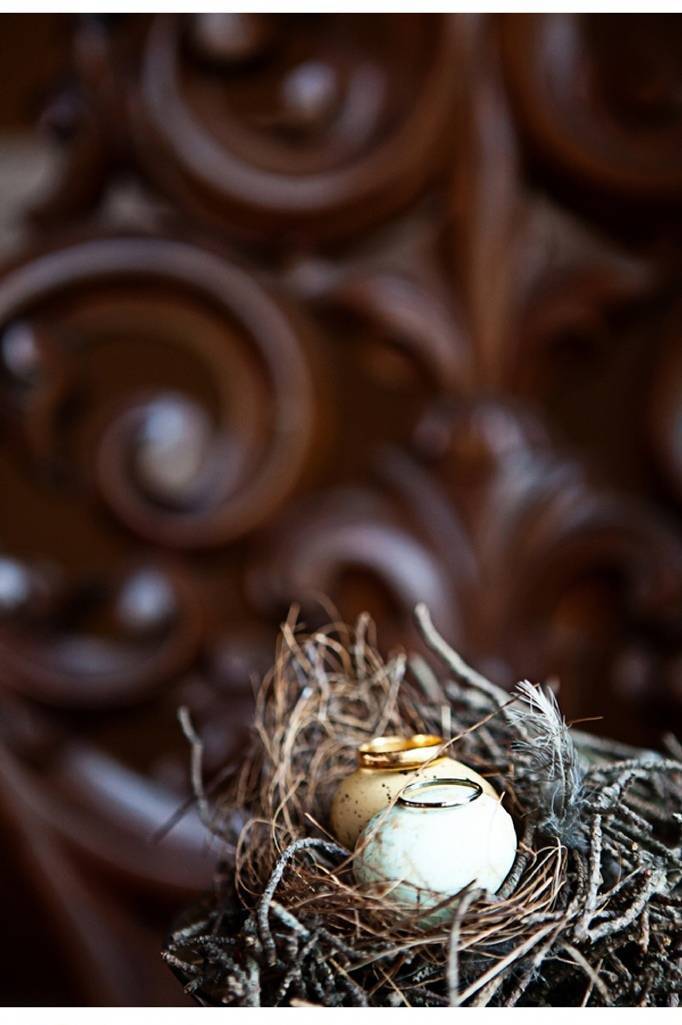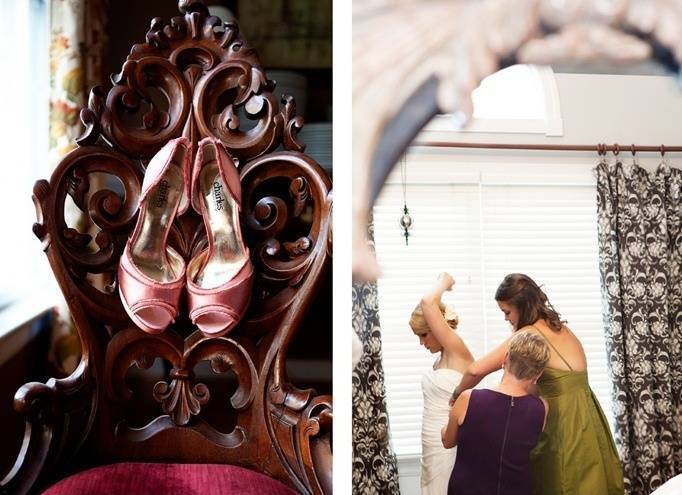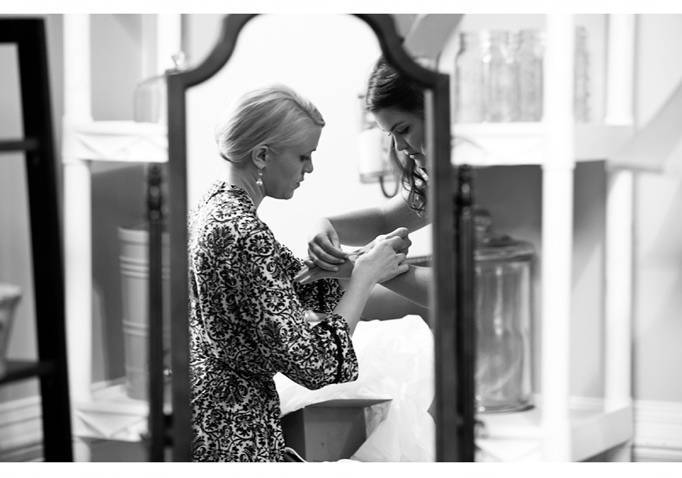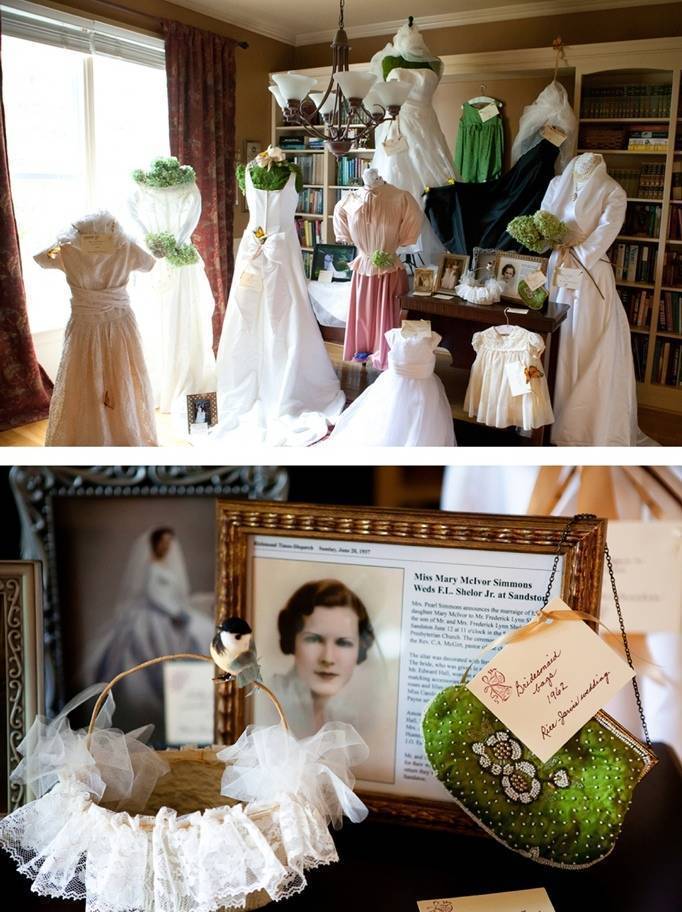 A collection of family wedding memorabilia from throughout the years.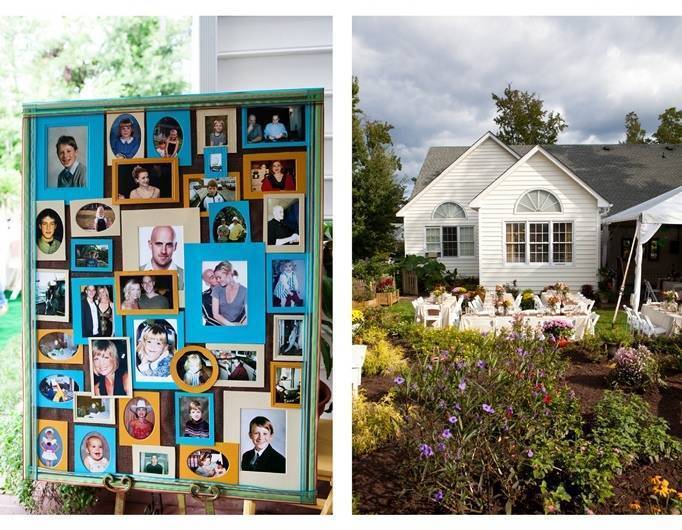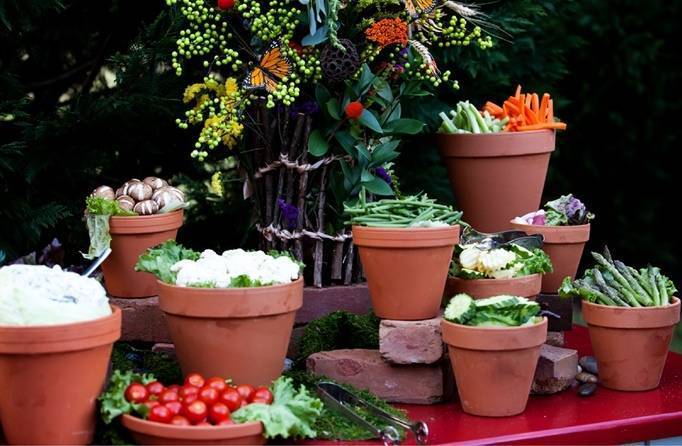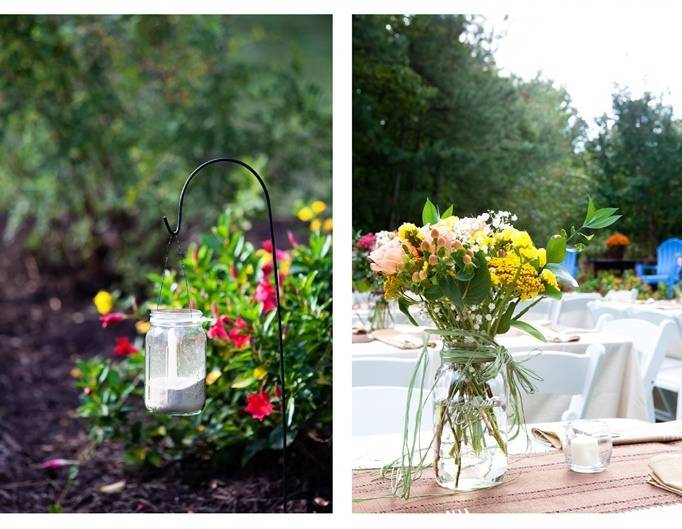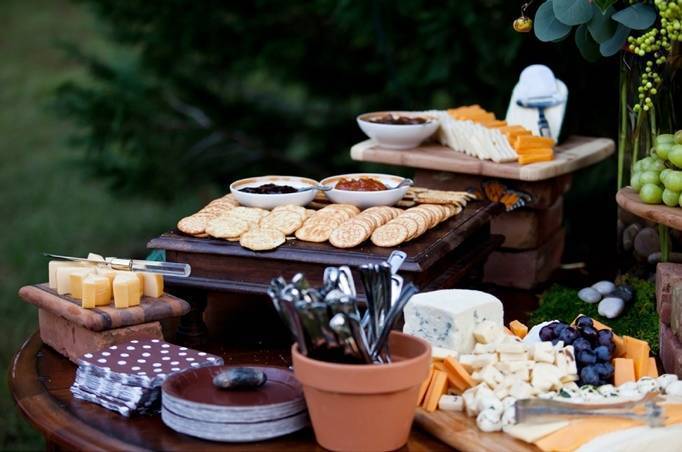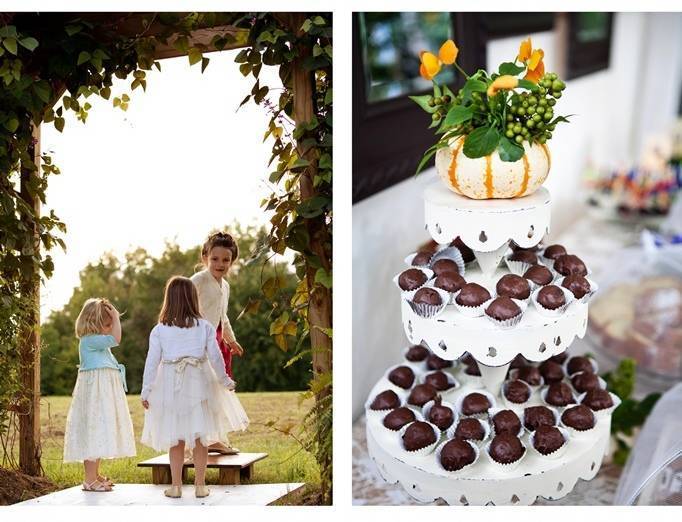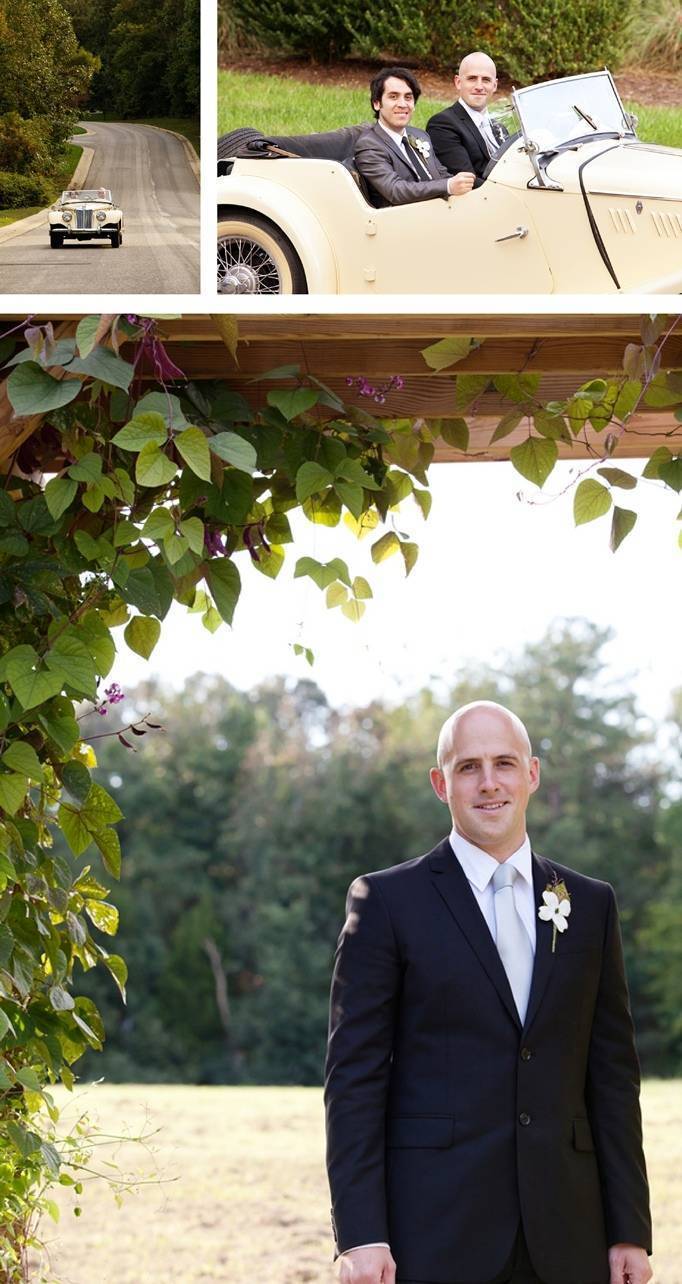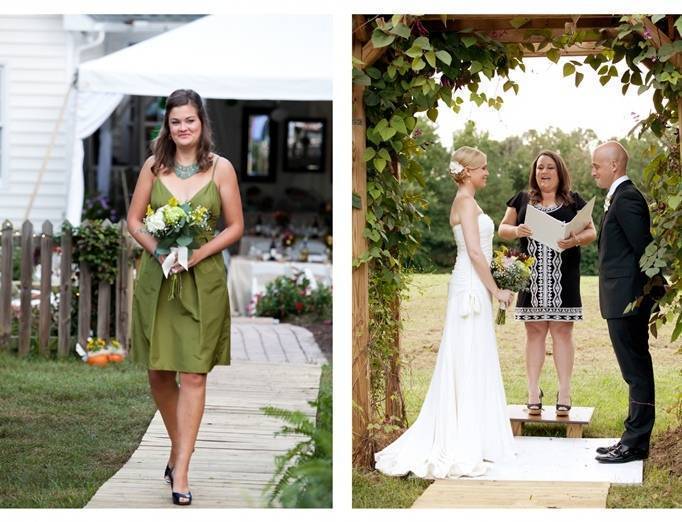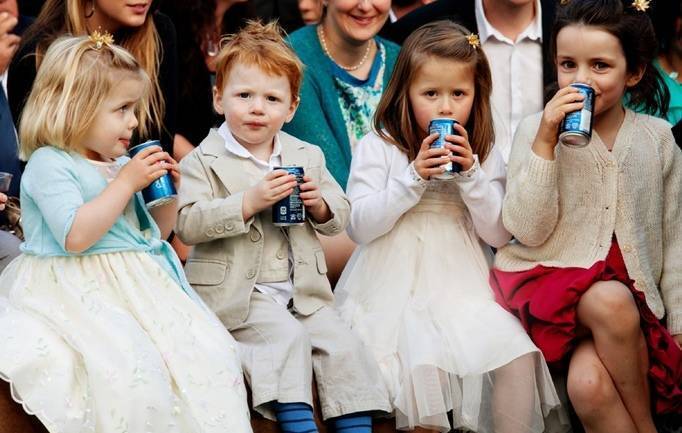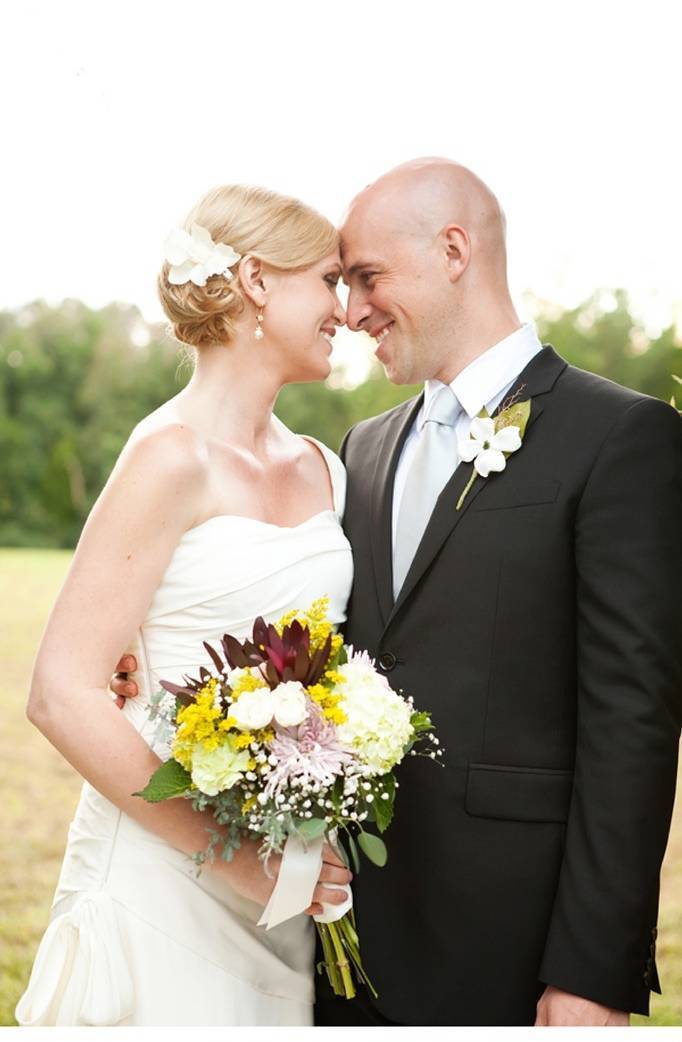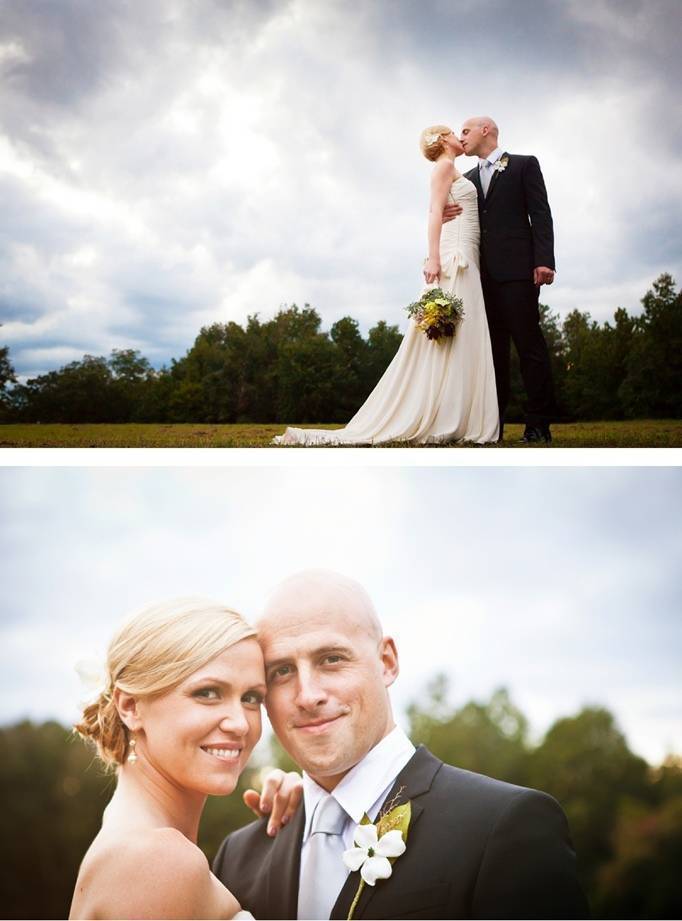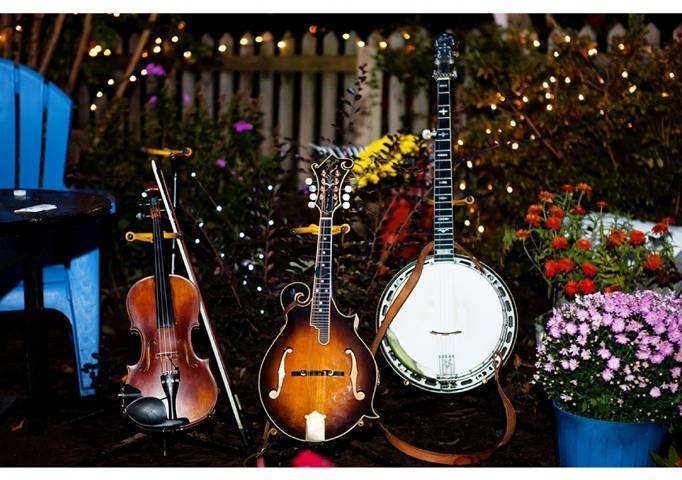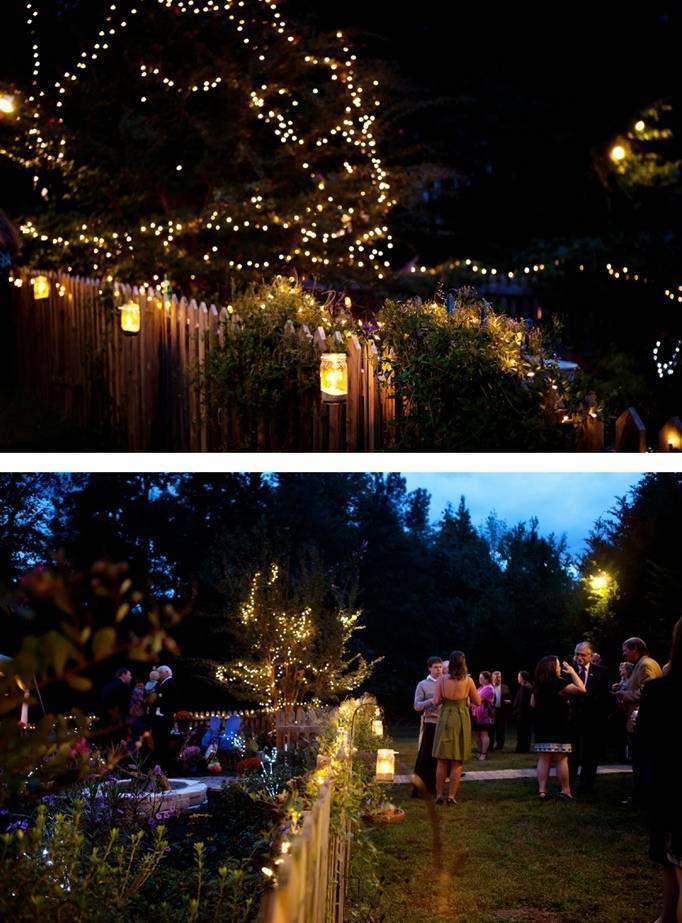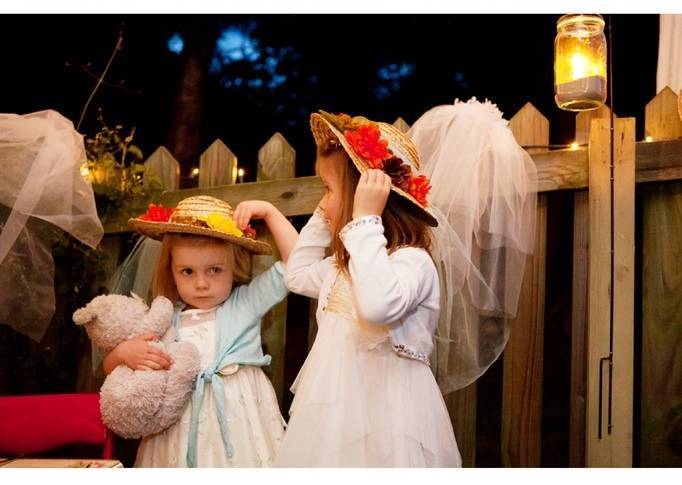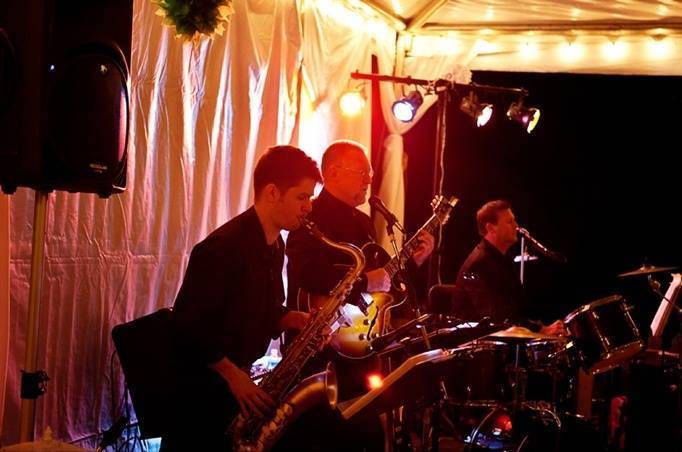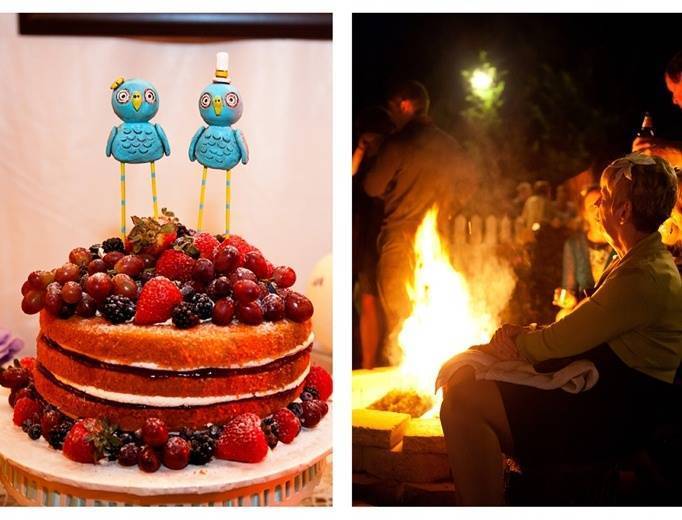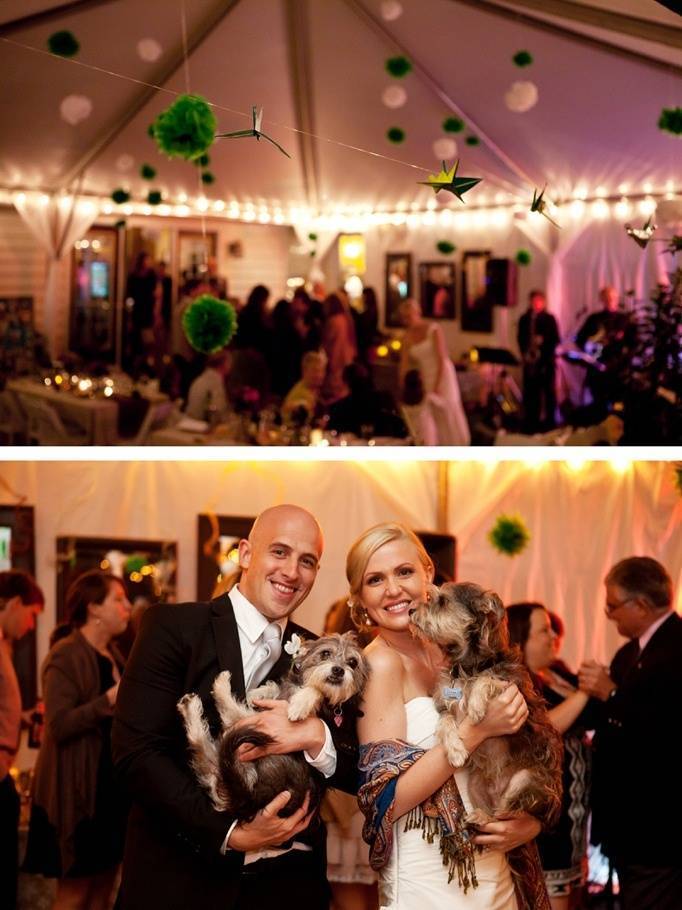 Before the Ring:
We met backstage at the World Magic Awards in Santa Monica, CA. The show is rehearsed and taped over three days. I kept seeing him and we were making eye contact but he wouldn't talk to me! Finally, at the big party after the show, he introduced himself. It turns out he thought that I was giving him "What are you looking at?" looks, and I thought I was giving him "Come talk to me!" looks. We talked for an hour straight at that party and went out on our first date three days later. The rest is history!
The Proposal:
There is a street close to our loft called Olvera Street and it's the oldest street in Los Angeles. It's a pretty Mexican market filled with little restaurants, strolling musicians, and neat little outdoor stands. We love to take our dog out for a walk there and get margaritas and just people watch. We were doing just that one Saturday afternoon. After a margarita and some hand holding over the table, he just started…well, babbling really, talking about how he felt about me and then he started saying something about how he had been trying to come up with some elaborate way of asking me… It took me a minute to realize that he was talking about proposing. He got teary-eyed and managed to finally just ask me. He didn't have a ring, he just asked. People around us must have figured out what was happening because the mariachi band was playing music around us and people were clapping. It was really sweet. On top of that, we just happen to live in the jewelry district downtown so we walked right over to look at rings! It turns out that he had already gone with one of my best friends to look at rings but hadn't been able to decide on one. We went together and he showed me what they had looked at. We ended up choosing a beautiful, simple vintage solitaire from the1930's. What started out like any other lazy Sunday ended up being one of the most important days of our lives!

Photography: Lauren D. Rogers Photography / Bride's Dress: Pricilla of Boston / Groom's Suit: J. Crew / Venue: Private Residence / Ceremony Arbor: Built by Bride's Father / All other details: Bride's Mother / Jonathan's website: Jonathan Escapes