Prepare to be totally immersed in these images! They will sweep you away. The following shots by Joyeuse Photography capture the many dream-like moments of this Austin, Texas wedding. You can tell it was a day of excitement, beauty, and love, and also that it was a lot of fun. The details that Madison and Freddy put together for their wedding day are a mix of rugged charm and fanciful whimsy. Make sure to read their endearing story and Madison's advice to future brides, below!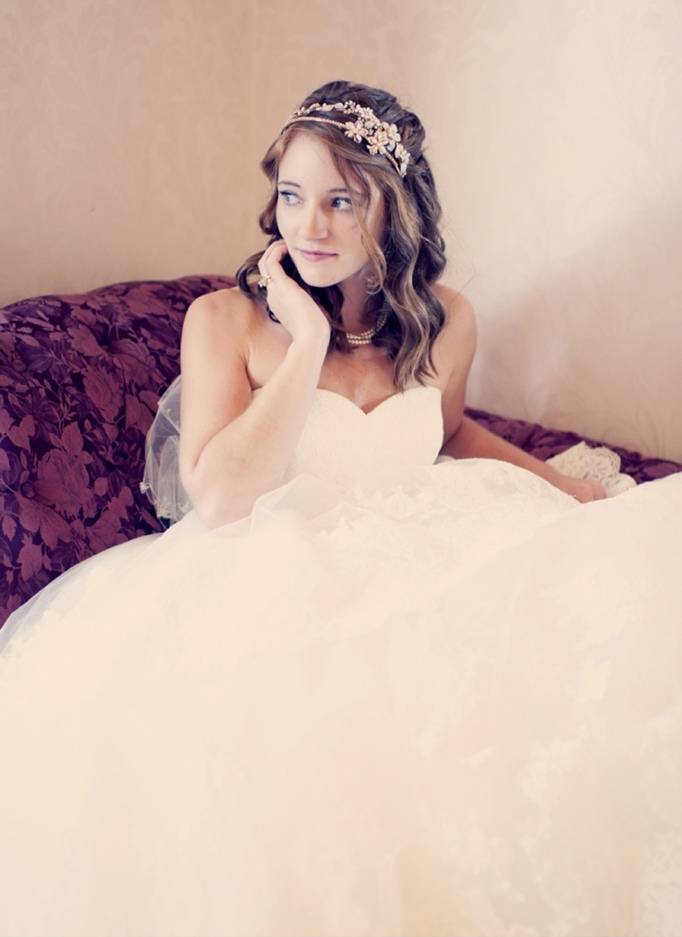 Before the Ring:
Freddy and I met in high school when I went with my best friend Sara to wash her new car in the neighboring town where Freddy lived. He and his friends stopped to say hello.  We became great friends and finally started dating several years later. 
The Proposal:
I would accompany my father on trips to New Mexico for our family business when I was growing up and we would often stop at a small diner called Lil's for dinner or hot chocolate.  My dad passed away when I was in high school and some of my best memories are from our trips to New Mexico together.  Freddy wanted to include my dad in such an important moment and proposed outside of Lil's on our way to Ruidoso for his family's ski vacation.  I was completely surprised and touched that he made my dad a part of such a memorable moment. 
Details of the Day:
Austin is where I went to college and Freddy and I began our relationship so we knew it was where we wanted to get married.  The Allan House provided a beautiful outdoor courtyard that appealed to our small town beginnings in the heart of downtown Austin, where we hoped to spend our future. Since we both grew up in the country we wanted a wedding inspired by nature.  We made our own centerpieces, purchased fresh local flowers for bouquets, made boutonnieres from herbs out of my mother in law's garden and planted a unity tree during our wedding ceremony.  Overall we wanted the wedding to have an organic relaxed feel. 
Advice to Future Brides:
Get a wedding planner at least for the day of the wedding.  We planned most of the wedding ourselves, however as the date got closer we realized that we were in over our heads.  We hired a "day of" wedding planner that helped coordinate our vendors a month ahead of time and made sure our wedding day ran smoothly. 
Be confident in your ideas.  I had several people question my decisions especially on the wedding party attire but when I saw everything come together I was so glad that I had stuck to my vision. 
Decide what is most important to you and spend your budget there.  For me photos and food were what I cared about.  I know absolutely nothing about flowers and had no desire to blow our budget on bouquets.  Freddy and I went to Central Market the day before our wedding and picked out flowers together for my bridesmaids and I.

Photography: Joyeuse Photography / Venue: The Allan House / Wedding planner: Margaret Bedikian with Three Apples Events / Ceremony music:  James Anderson & The Monarch Ensemble / Vocalist: Jessica Stafford (friend of bride) / Caterer: Whole Foods Austin / Band: Flashback (now RetroFx) / Bride's dress: Blush Bridal Lounge / Bride's headband: Twigs and Honey / Bridesmaid's dresses: ModCloth and Lulu's / Groom's attire: J Crew / Groomsmen attire: Pants: JCrew, Vests: Brightwall